FALL ON THE FARM
Join us for the next Fall Season in 2018!
Fall is a special season at Southern Belle Farm! We're celebrating the harvest in an old-fashioned way – with 2 acres of pumpkins, 4 acres of corn maze, and more than 20 outdoor attractions! Come to the country and join the fun.
Take a hayride tour of our historic 330-acre farm! See our Holstein dairy cows grazing in the fields. Enjoy the rolling hills of beautiful central Georgia in the Fall – and catch a tantalizing whiff of the campfires crackling! There's a lot to do and you'll find something for everyone … just a short country drive from Atlanta.
Farm Admission includes: Cornfield maze(s), Hayride, Cow Train ride, Corn Cannon – 3 shots (Weekends only), Jumping Pillow, Racing Pedal Carts, Giant Tunnel Slide, Kiddie Korral, Rubber Duck Races, meeting our Barnyard Animals, Seesaws and Pig Races.
Getting lost in a corn maze can be fun for the whole family! This Georgia farm has a four acre cornfield with a unique image stamped right into it, with winding paths, dead ends and wrong turns all for you to navigate! Believe it or not, it's the kids who usually have the best sense of direction! The maze is the perfect activity for kids and kids-at-heart!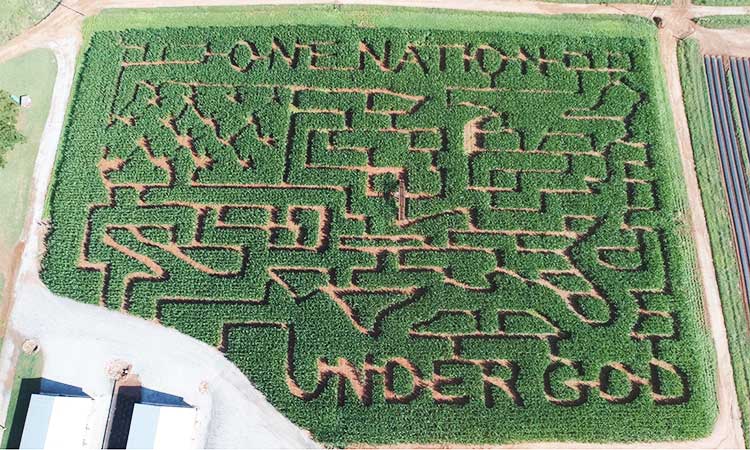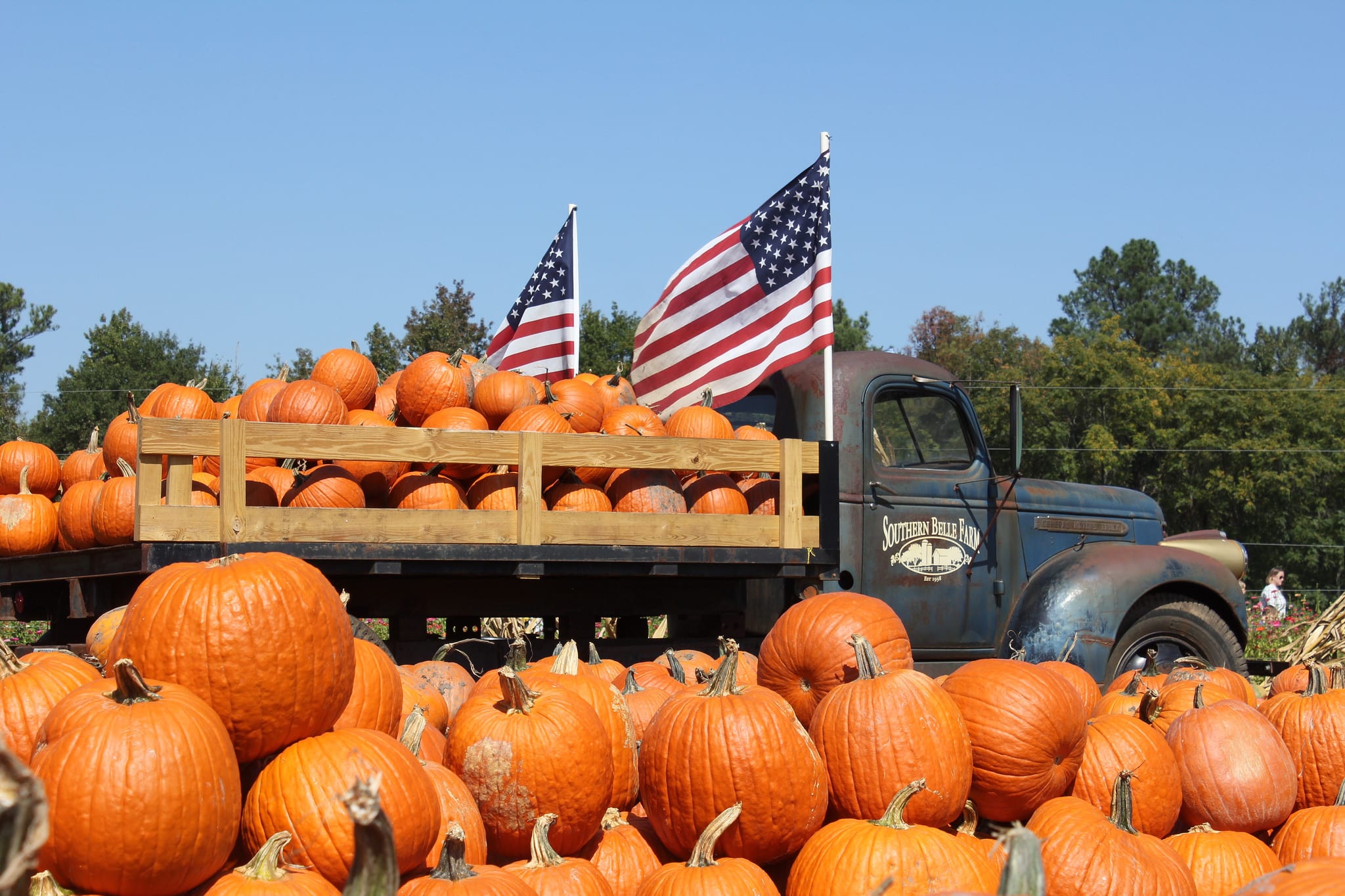 Pick a Pumpkin … or Two or Three!
Our pumpkins come in all sizes and shapes! We have pumpkins for eating — and pumpkins for carving — and pumpkins for painting — and pumpkins just to look at! Visit our collection of pumpkins and wander around until you have found the perfect pumpkins to take home. Kids — paint your pumpkins here at the farm! We have a special place for pumpkin painting!
We have several fire pits available for reservation during our Fall season. Perfect for a group or family get-together. Reserve one of the fire pits at least 8 days ahead of your desired date — you can request a campfire reservation online!
Campfire Fees and Extras $75 for 2 hours. We can provide a Weenie Roast package for $6.50 per person. What's in the package: All-beef hotdog, bun, chips, drink, condiments, and napkins. For an additional $2 per person we will supply the ingredients to makeS'mores — graham crackers, chocolate and marshmallows.  Sold separate from the weenie roast package, S'mores kits are $2.50.