SUMMER FIELD TRIPS
Farm field trips introduce students to the importance of agriculture in our world. At Southern Belle Farm, we make this learning experience fun for students and teachers - in a 330-acre outdoor classroom, with farm equipment, crops, animals and more!
Summer farm field trips are hosted by reservation only for a limited time in early June. We have completed field trips for the 2017 summer season, however Spring Field Trips are available for you to book now!
Admission Fees:
Students, chaperones and visitors $8 each. Teachers and aides are free with school ID. A minimum of 20 reservations are required to book. We require a non-refundable deposit of $50 to confirm your reservation.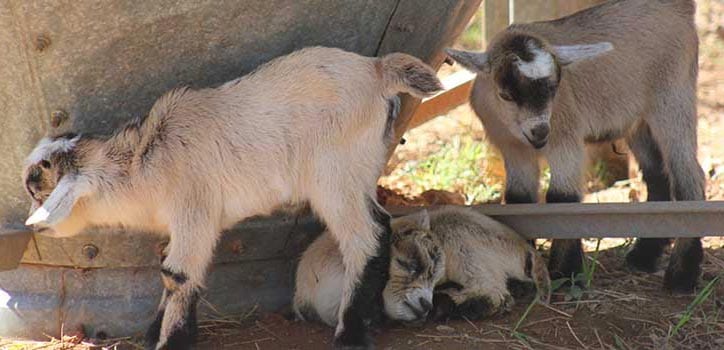 When students arrive at the farm for a Spring field trip, they will be divided into tour groups by class. Each group will rotate between these farm learning activities:
Learning about blackberries or blueberries, depending on availability
Visiting the Berry Patch to pick a container of berries for eating or to take home!
Milking demonstration in the dairy barn
Honeybee Demonstration
Taking a hayride tour of the farm
Visiting Belle's Barn to meet our farm animals
Fun on the jumping pillow
Have a picnic on the farm!
Field trip groups are welcome to bring a sack lunch. Picnic tables are available under our covered pavilions. There are restroom and hand washing facilities available.
Visit our Teacher Resources section for lesson plans, coloring sheets, and farm-related activity sheets. We have provided lessons on corn, dairy farming, pumpkins, strawberries, honeybees, composting and other agricultural topics — all according to Georgia's established performance standards.
Just a reminder…
We are a working farm. Visitors who may have allergies to any farm products or plants/insects that might be on the farm will be visiting under their own recognizance. Southern Belle Farm shall not be held liable. Please ensure that those who may be affected use care or not participate. View our Farm Frequently Asked Questions for more information.