Welcome to the Farm!!
At Southern Belle Farm we believe in going the extra mile to provide quality service and products to all of our guests. We offer seasonal produce, gifts and goodies, and fresh bakery items in our Country Market. Our goal is to offer unique products — most of which are grown right here in the great state of Georgia! We welcome you to come explore all that our Farm Market has to offer.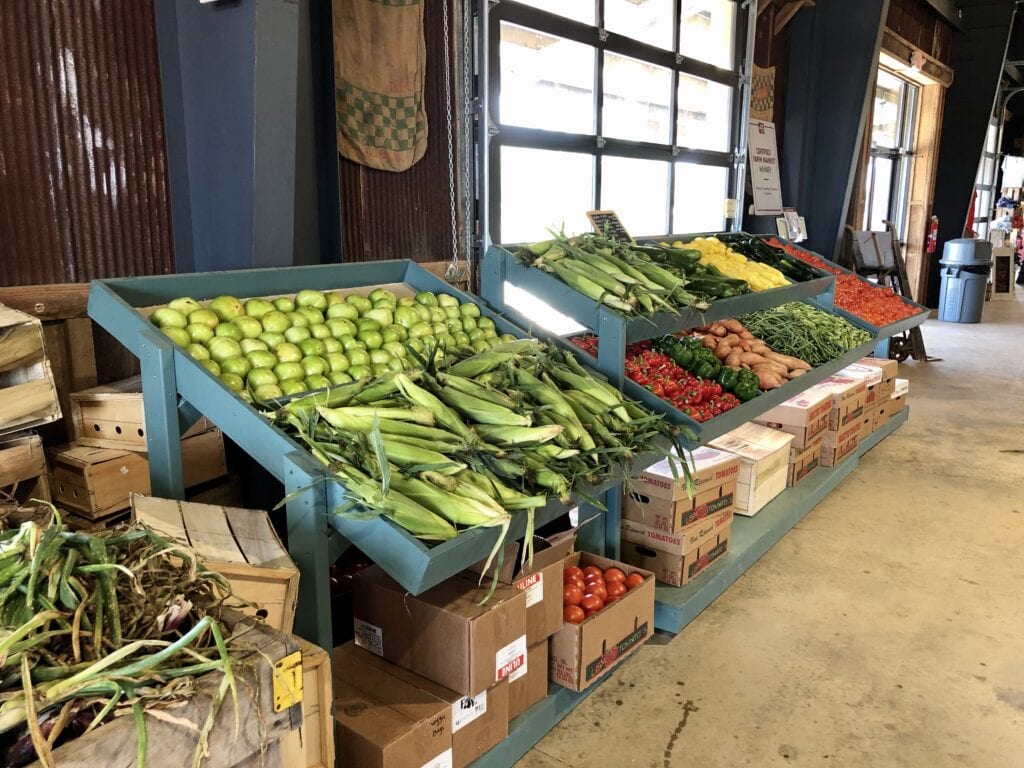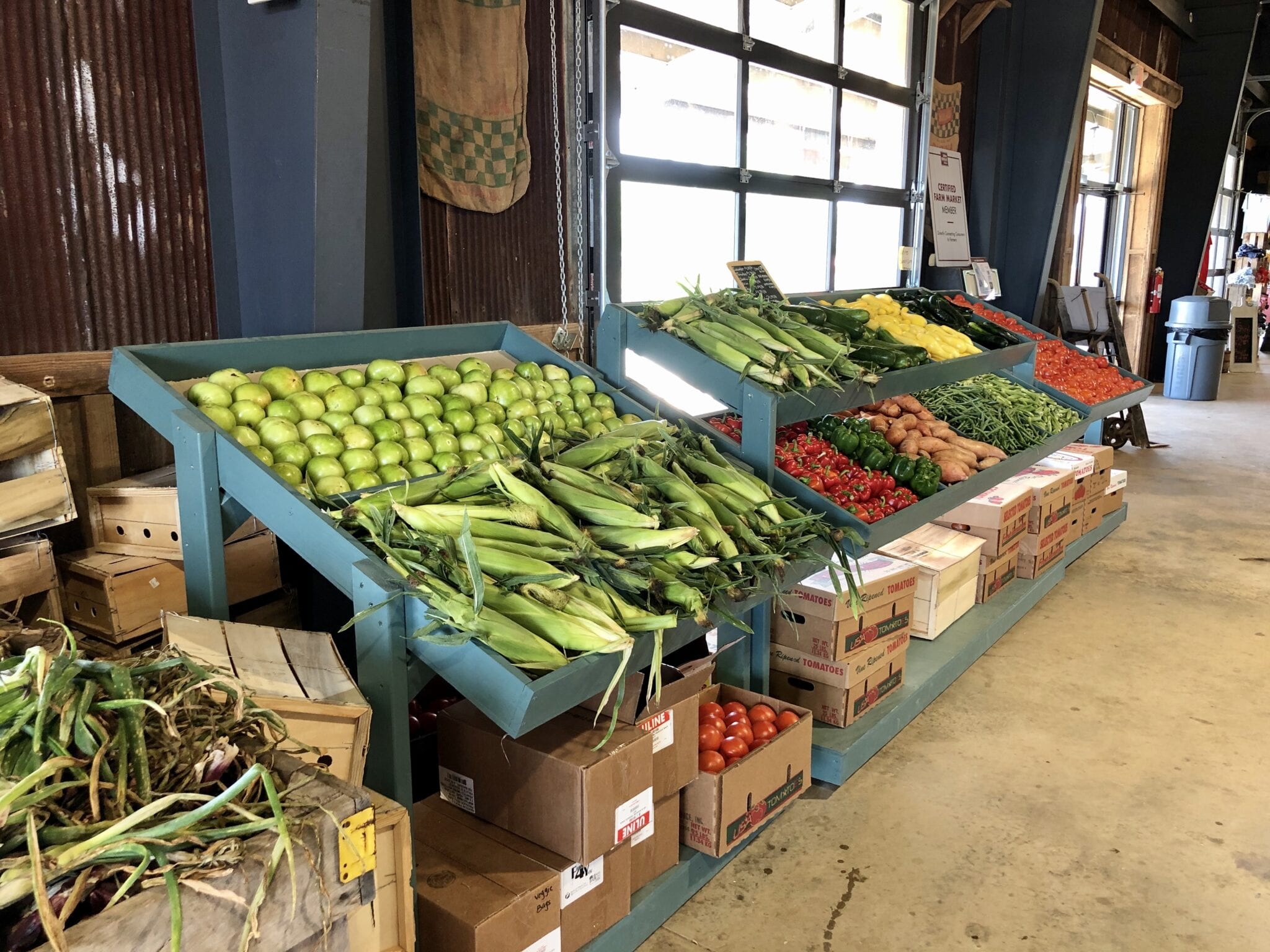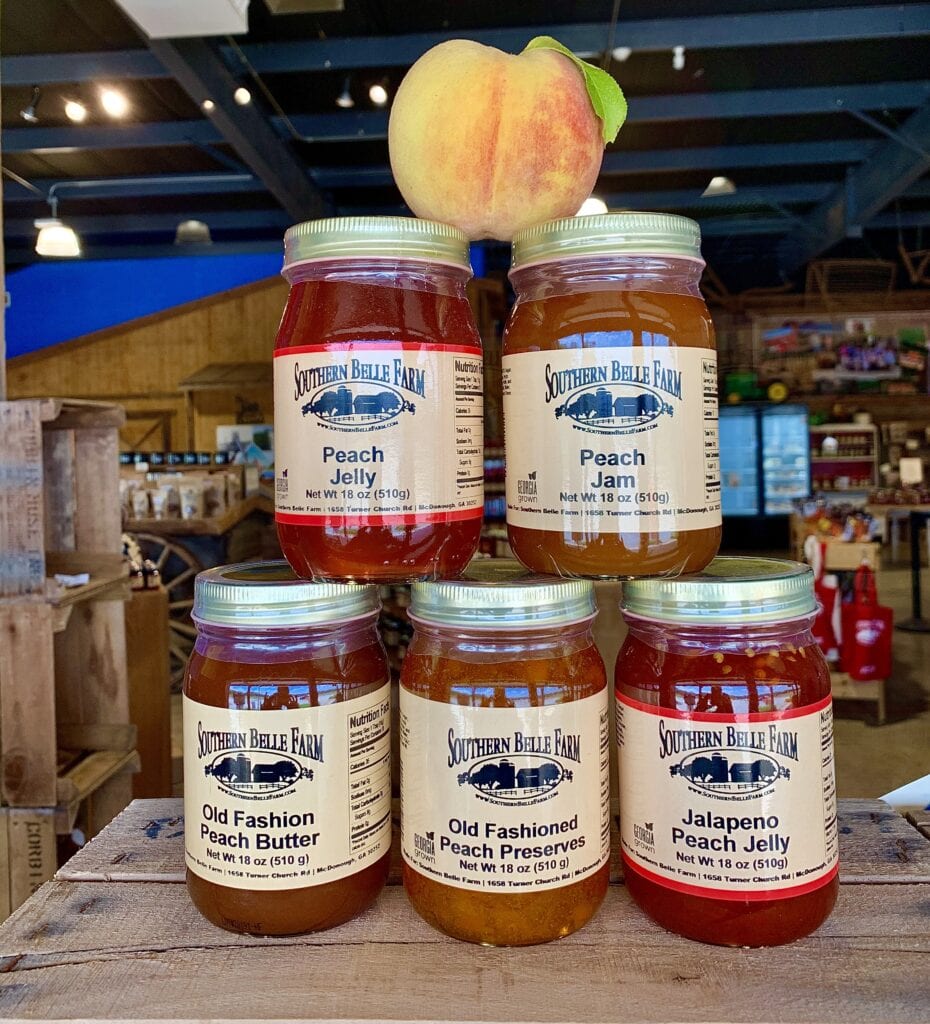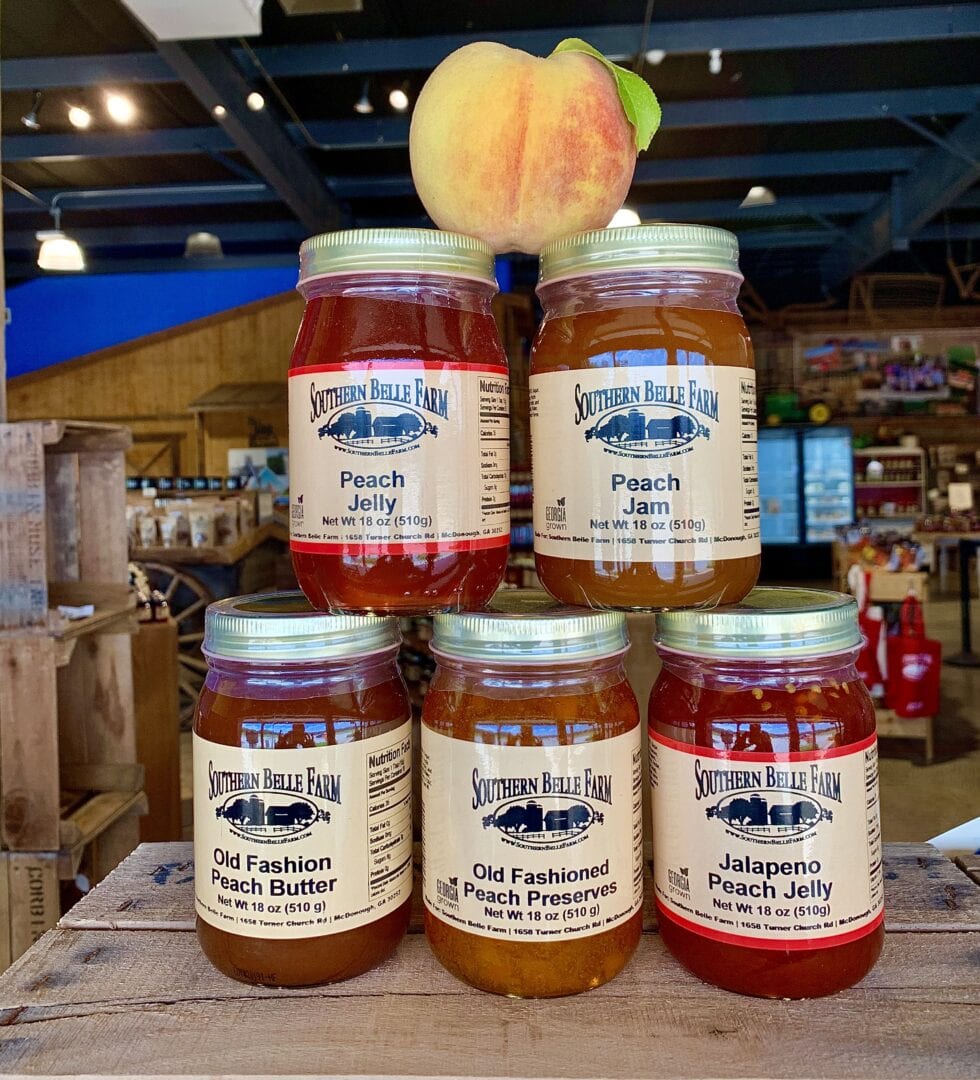 Jams, Jellies, and Preserves
A farm favorite are our jams and jellies. Thanks to a wide variety of choices, we have a flavor for every occasion. Be sure and check out our 5 oz. jars — perfect for gifts to family and friends!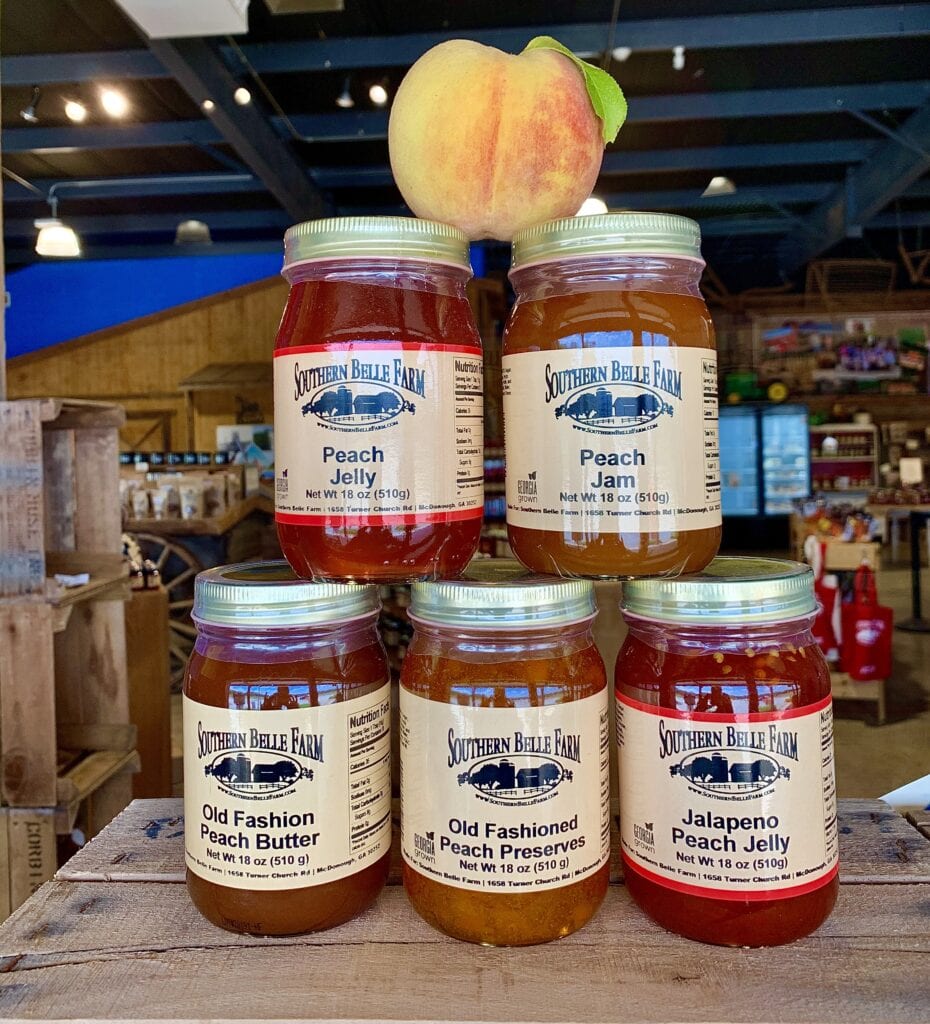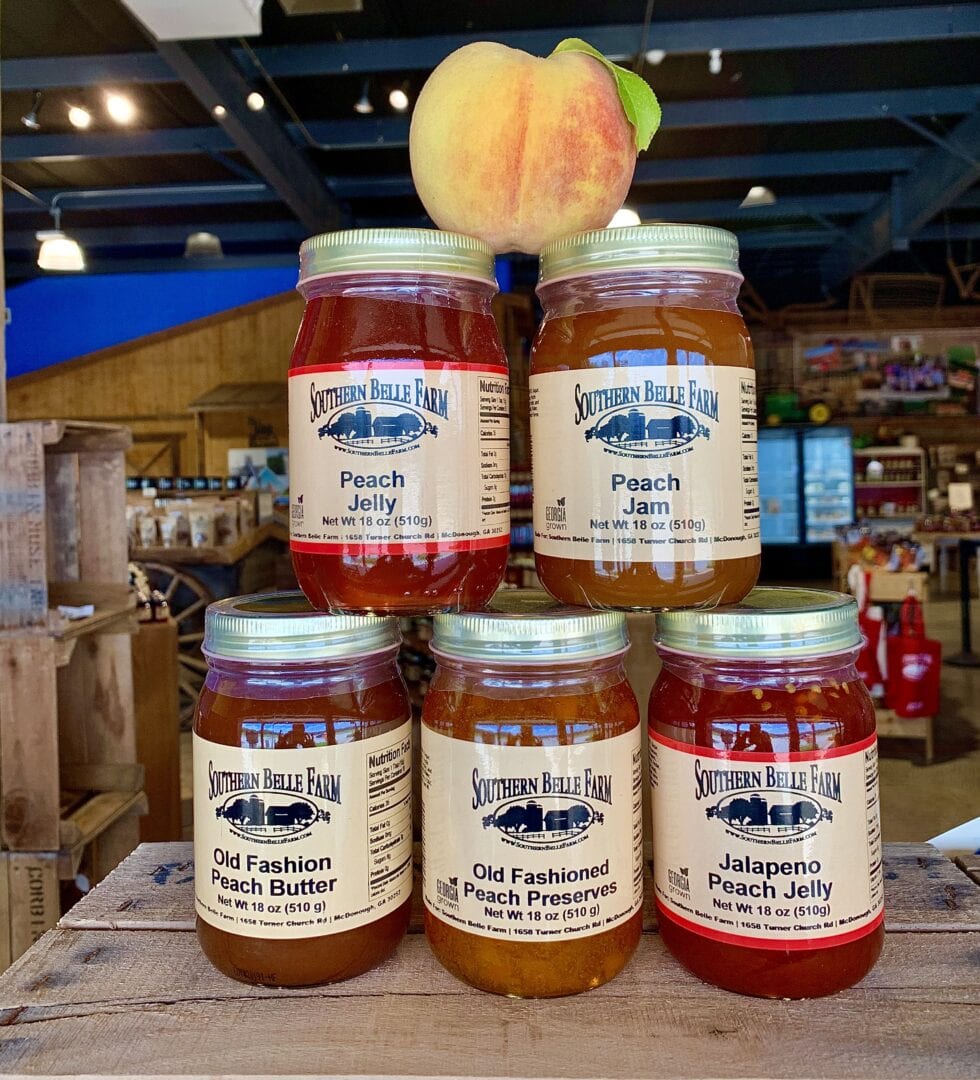 Fresh Local Honey!!
Our pure, local honey is a favorite here at the farm! Our guests love using our honey in special recipes as a natural sweetener. Honey is known to be a great source of natural energy. It also provides antioxidant properties which is great if you are feeling run down.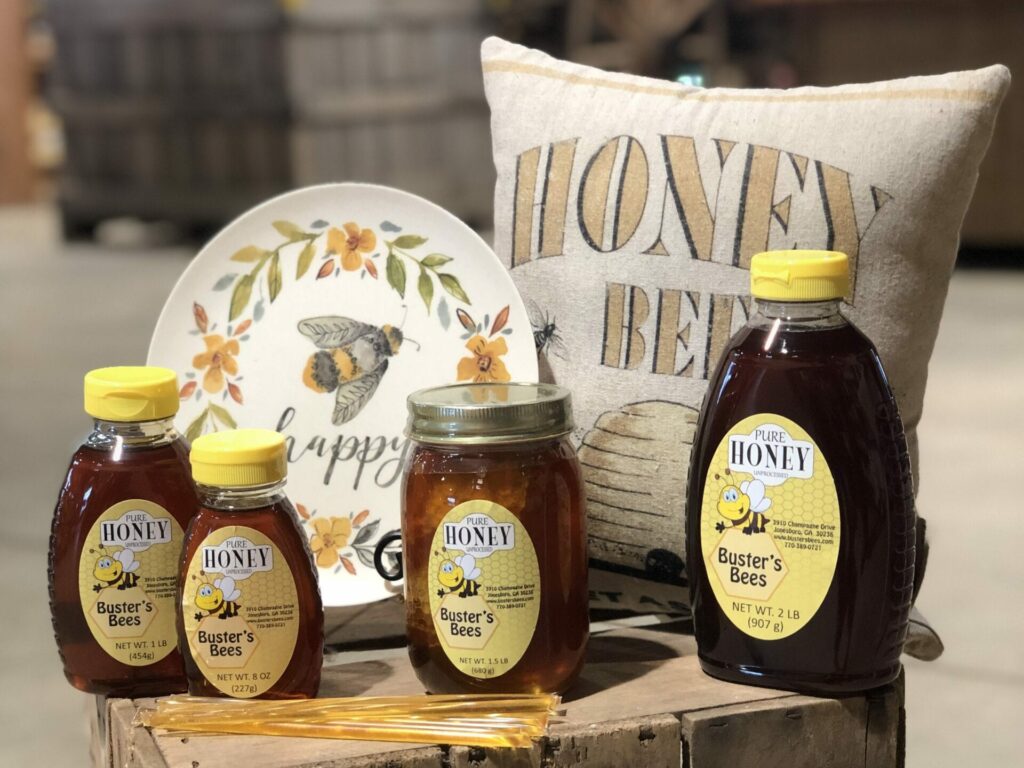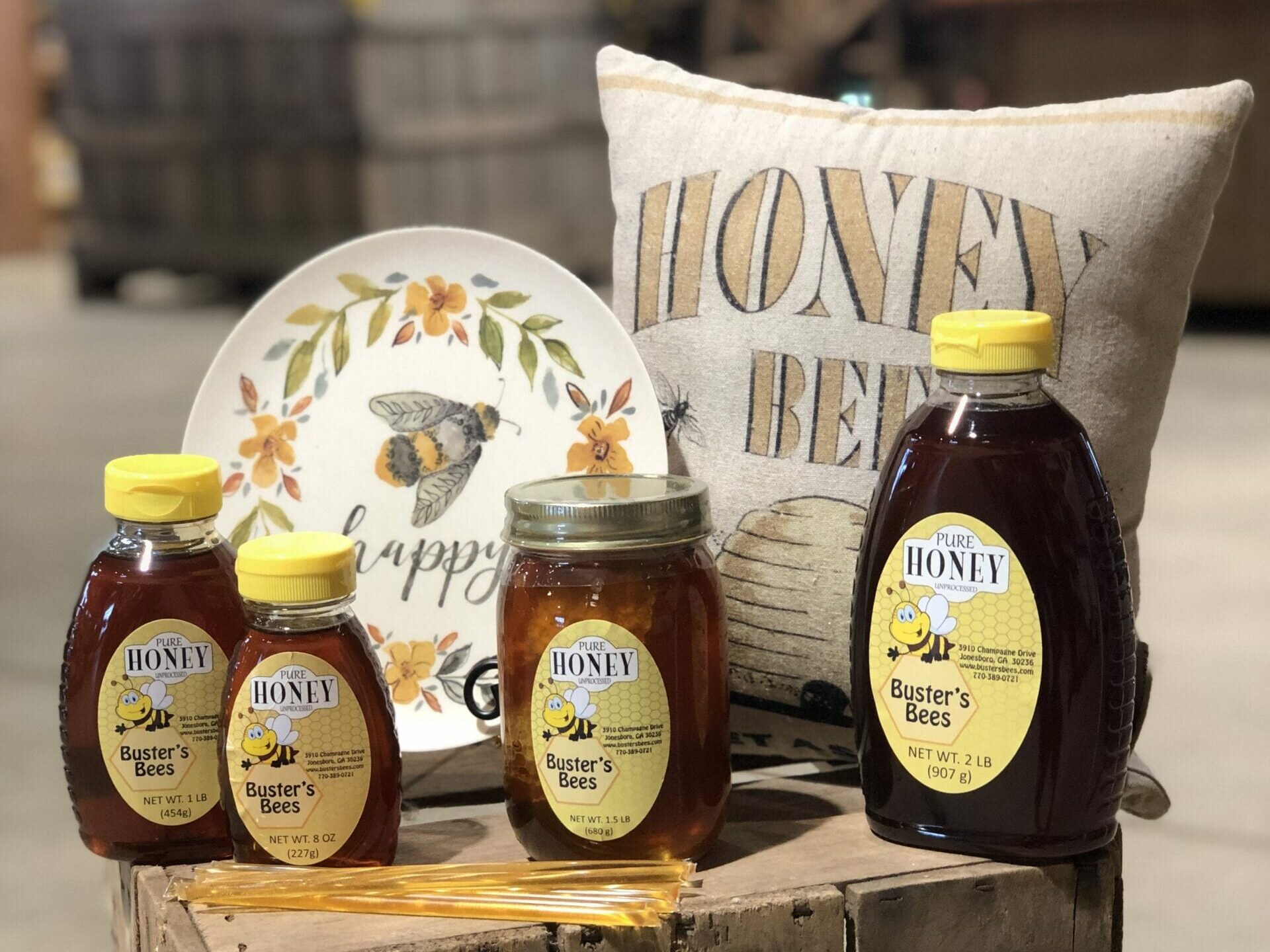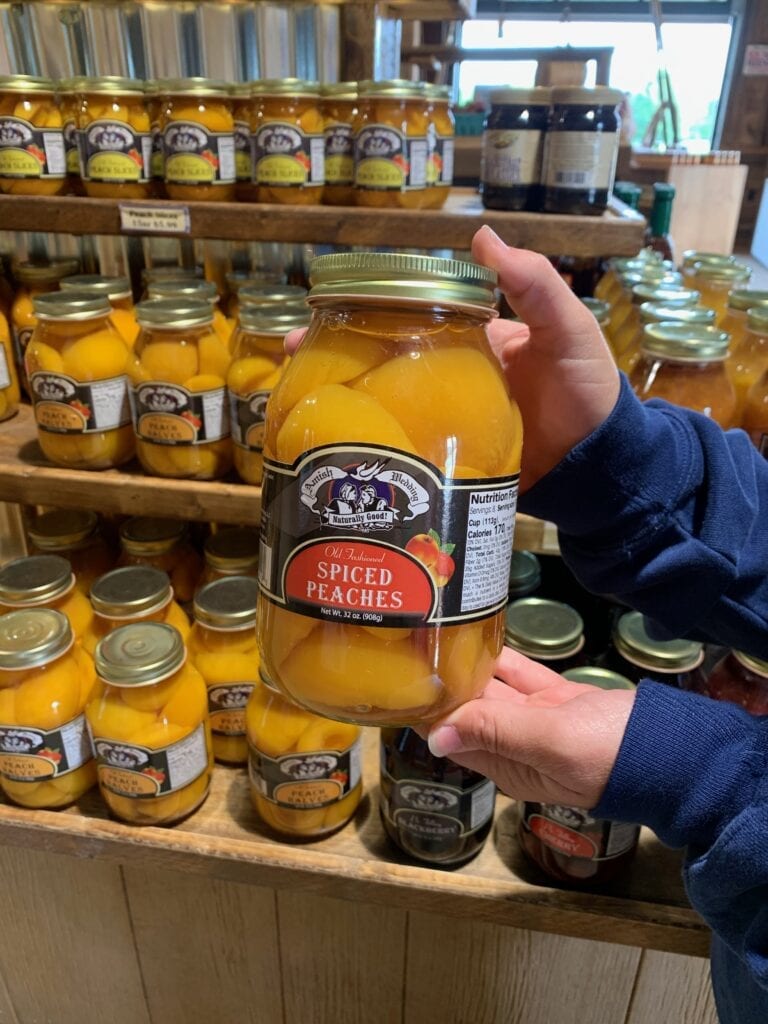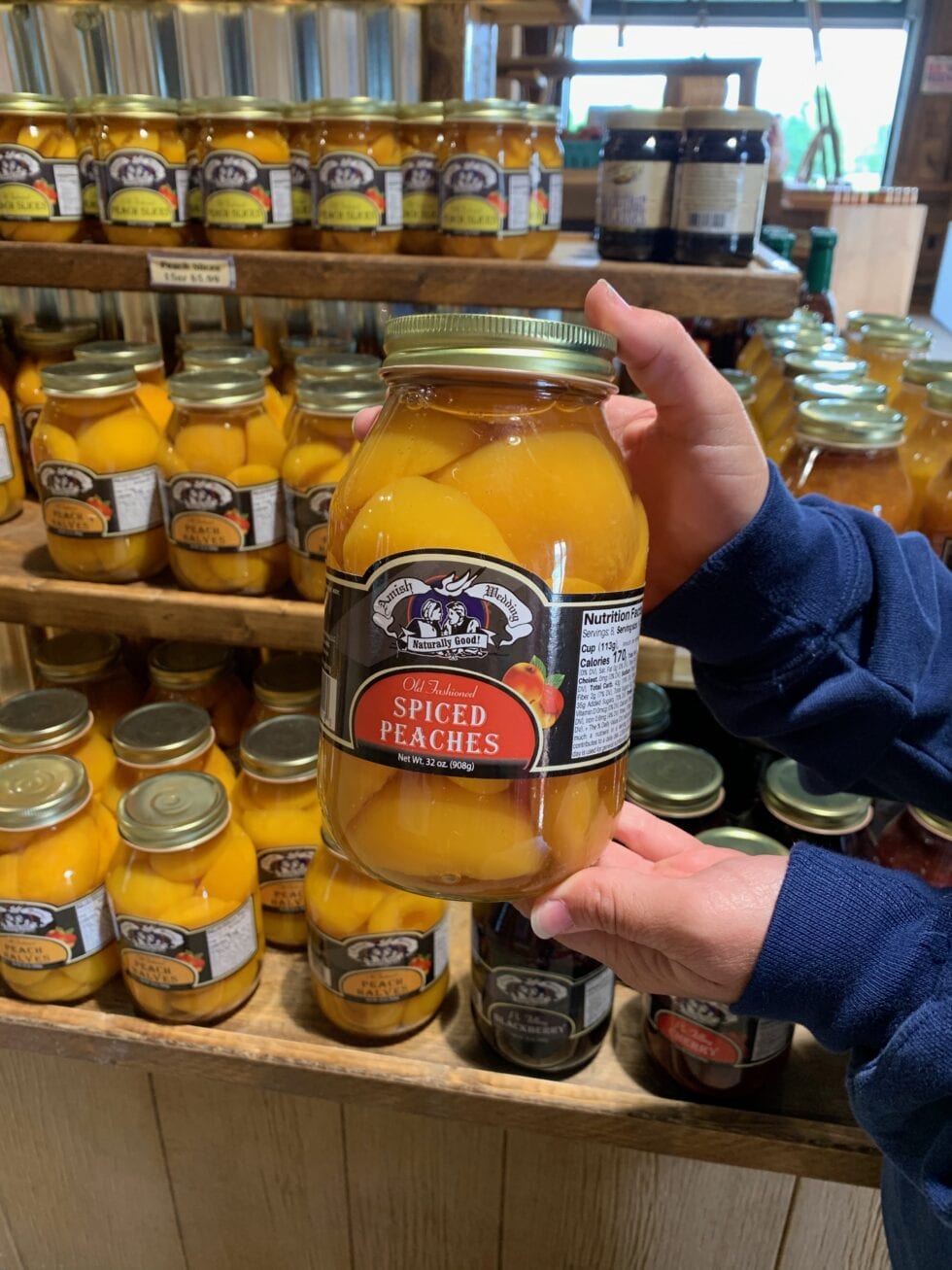 Pickled Peaches, Pickled Okra, & Chow Chow
Here on the farm we love offering items you won't find anywhere else. Our pickled peaches are one of the most popular items. We also offer the following:
Pickled Okra (hot or original)
Chow Chow (hot or original)
Moonshine Pickles
Pickled Baby Beets
Strawberry & Peach Salsa
A variety of syrups
Take home some of the south's best kept secrets for your family to try!
Fruit Ciders
Our fruit cider is non-alcoholic, unfiltered, and fully pasteurized. It consists of 100% juice. The farm has a large variety of ciders including the following flavors:
Old Fashion Apple
Strawberry
Peach
Blueberry
Muscadine
Scuppernong
Blackberry
Each cider has their own unique flavor. Ask for samples at our bakery to discover your favorite!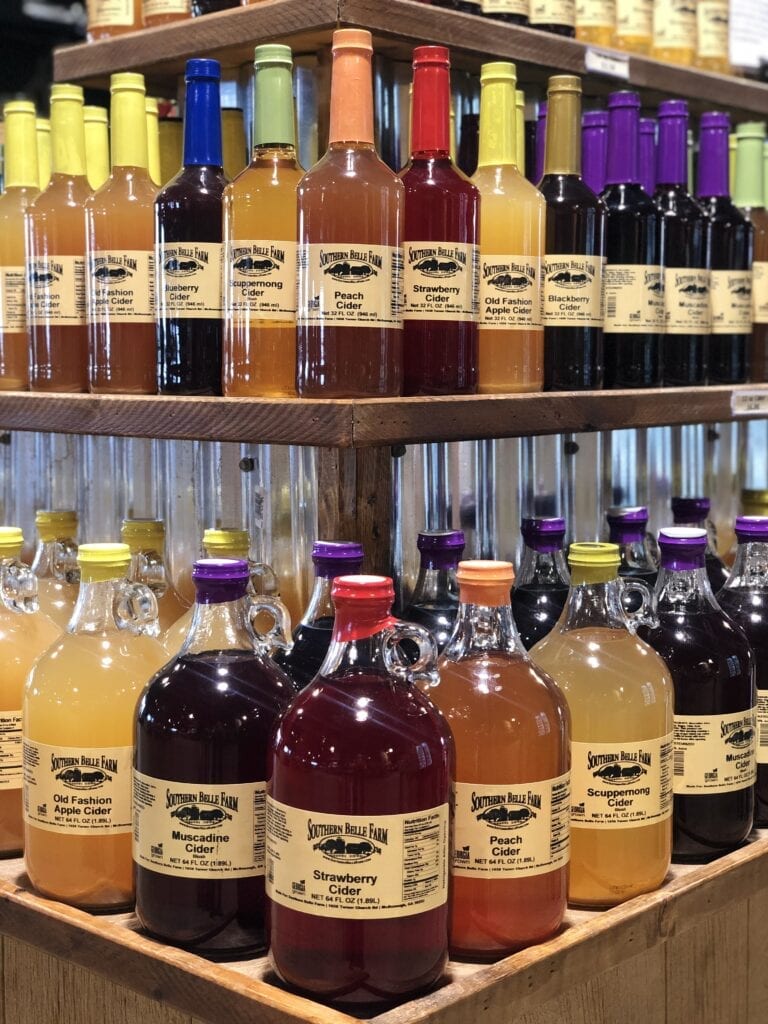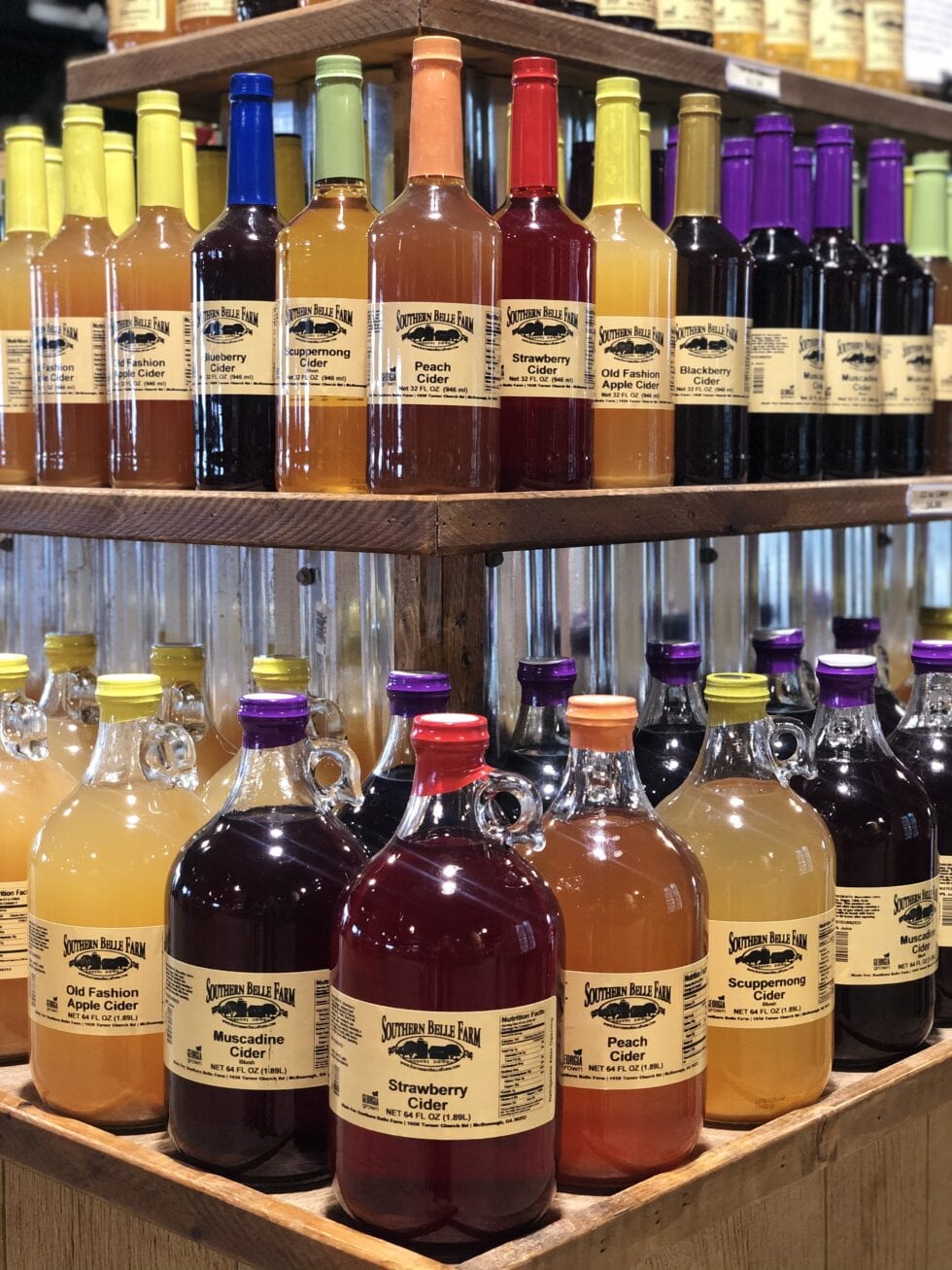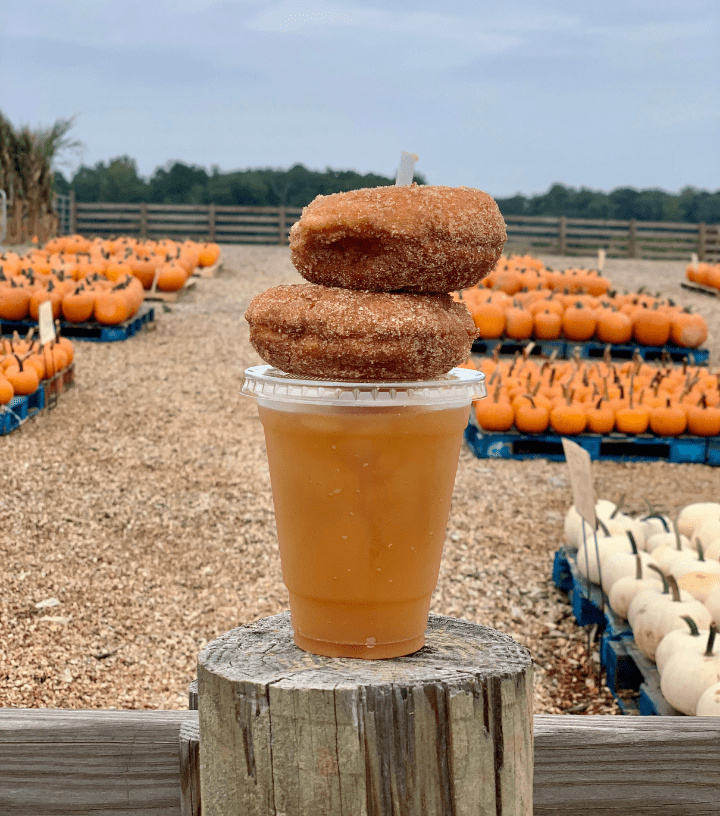 MIMI'S BAKERY
Mimi's Kitchen is famous for mouth-watering bakery items. This fall season, our fried pies and Apple Cider Donuts will be available in the market. Plus, check out our homemade ice cream available in four flavors:
Vanilla
Chocolate
Strawberry
Peach
Pick some sweets up on your way home or plan a visit with your whole family.