MISSION STATEMENT
As good stewards, Southern Belle Farm strives to honor our God given family heritage to create a wholesome atmosphere, which strengthens family bonds within our communities and staff, while educating the public about agriculture.
OUR ROOTS
by Jimmy Carter, Owner, Southern Belle Farm
The Carter Family has been in Henry County, GA for 8 generations – 5 generations on this same farm. The Carter ancestors through my grandfather, Mr. J.A. Carter, were sharecroppers which meant that they basically farmed the land for other farmer landowners for a share of the crop. In 1938 J.A. Carter saved enough money to buy a place of his own and began farming on what is now part of Southern Belle Farm.
A dairy operation was started by my grandfather, and my father J.C. Carter began another dairy across the road in the late-1940's. I came back to the farm in 1975 after graduating from the University of Georgia with a Master of Science degree, 2 years in the U.S. Army, and 2 years as Executive Director of Georgia Milk Producers, Inc. When I came back we put the two separate dairies together into one operation, and I was in partnership with my Dad, J.C. Carter and Uncle, M.L. Carter. In 1979 we bought my Dad and Uncle out of the partnership. At its peak Southern Belle Farm consisted of 375 acres owned, 100 acres rented and a total of around 350 Holstein dairy cows. In 1986 we sold out of the dairy business and went into a beef cattle/hay farm with thoughts of developing the farm into an educational/agritourism farm.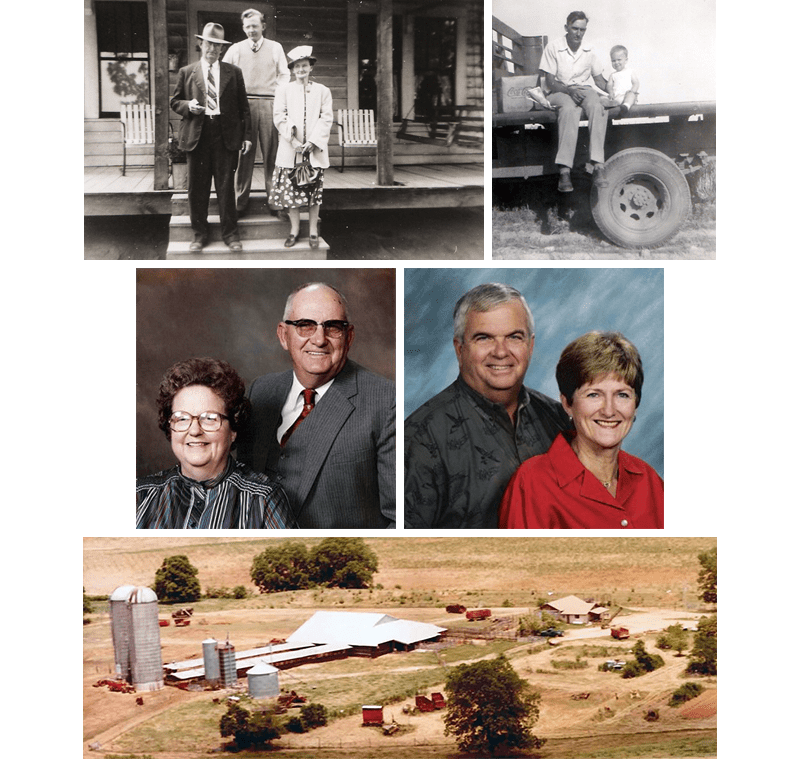 ---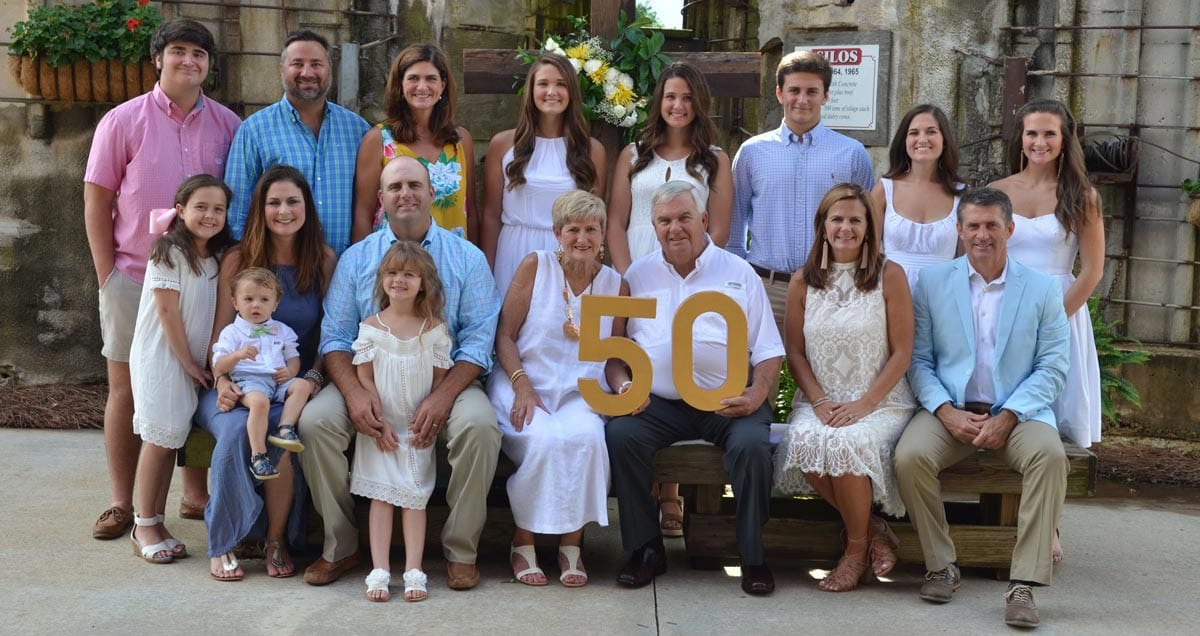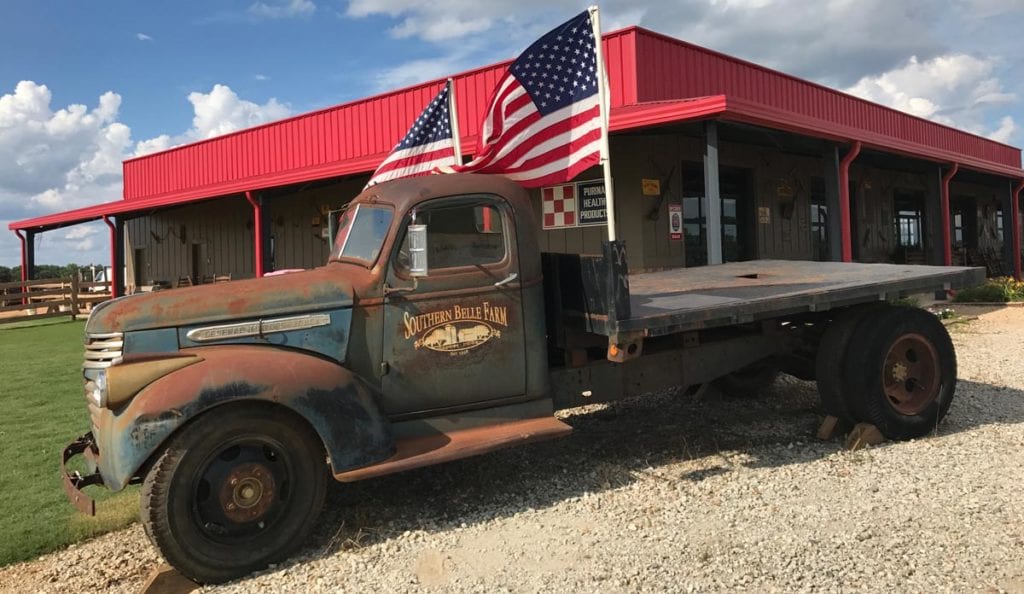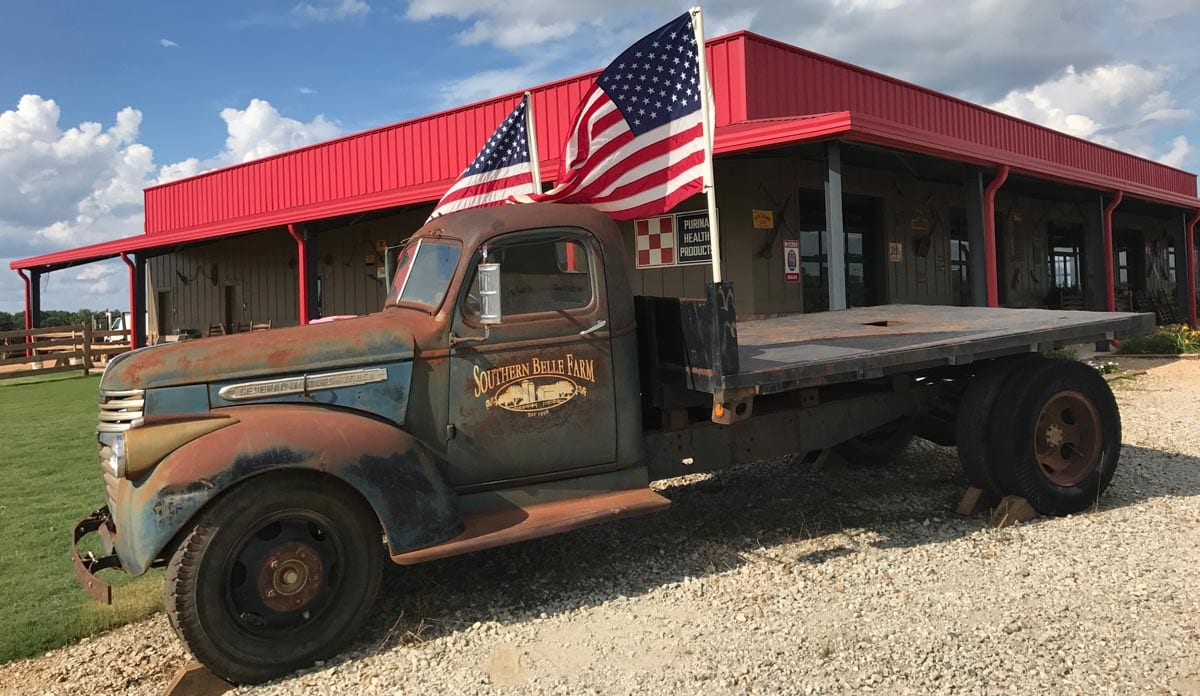 A FAMILY LEGACY
In 2005 our son Jake who had graduated from the University of Georgia with a degree in Business Management also became interested in developing the farm into an educational/agritourism farm along with the cattle operation. We built the first piece of this venture with the construction of a new barn where we were able to have Jake and Jennifer's rehearsal dinner and wedding reception in August, 2005. In 2006 we had our first corn maize and began having educational field trips. Since that time there have been many additions to the farm the latest of which is our new Farm Market/Bakery where we are able to sell our farm produce and use much of that fruit – strawberries, blackberries, blueberries, peaches, grapes, etc. – in making bakery products, ice cream, and other goodies. The educational field trip part of our operation has also grown to the point that in the spring, summer, and fall we are able to host over 30,000 school children and teach them about agriculture.
The Carter family and Southern Belle Farm have been blessed beyond measure over these last 80 years and it is our desire to open up our farm to allow others to have a taste of the good life on the farm and receive education about agriculture and its importance to the health and well-being of our county, state, nation, and world in a wholesome and safe environment. It is our desire to be good stewards of the resources the Lord has blessed us with and at the same time be able to remain on this land and share it with others. We hope you will be able to visit us soon.