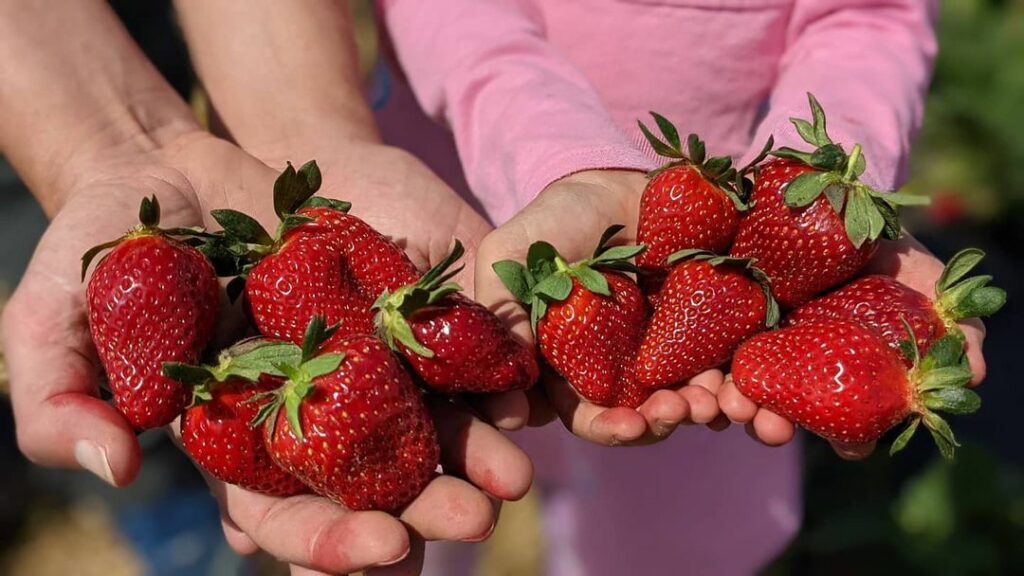 Spring on the Farm at Southern Belle Farm has begun and we invite you to join in on the fun!! Grab the kids and your best friends and come to the country for U-Pick Strawberries, Outdoor Activities & Games, Food Trucks, Homemade Ice Cream, and so much more!
As the weather warms up, there will be various things to do on the farm. You can view all of our upcoming seasons on our website.
Currently, our farm is all about Strawberries and we're just getting started! Keep reading to learn more about what's in store before your visit!
Spring Activities – Get Outside!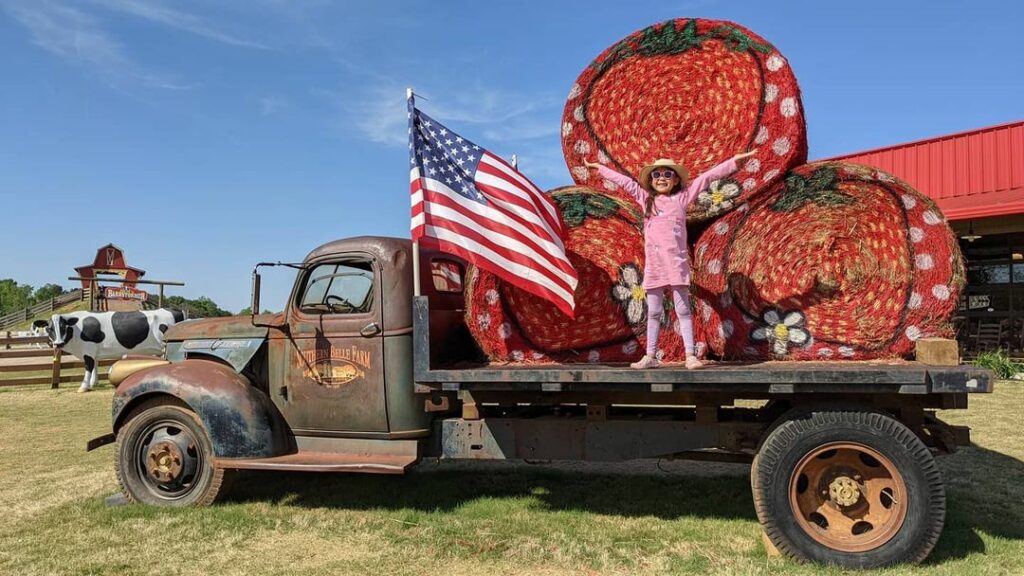 People come from far and wide to pick a gallon or two of our strawberries, but our Outdoor Spring Activities deserve just as much hype! We highly recommend making a whole day of your visit so you have plenty of time to play. Our Activities get better every year as we add more and more fun to your visit.
Belle's Barnstormer (Giant Slide)
Pedal Karts
Jumping Pillows
Cow Train
Belle's Barn
Belle's Barnyard
Tube Slide
Trike Track
Corn Combine Slide
Gem Mining (additional charge)
Activity Hours: April 1st – May 29th
Activities closed on Monday
Tuesday-Friday: 9am-2pm
Saturdays: 10am-6pm
Sundays: 1-6pm
*Last admission to Activities is 1 hour before close
*Mother's Day May 14th: Closed
Activity Prices:
Weekday Spring Activity Admission: $11.95
Weekend Spring Activity Admission: $15.95
Memorial Day: $15.95
*Please be advised that Southern Belle Farm hosts field trips for schools during the week (Tuesday – Friday) while Strawberry season is happening. As a result, there may be several groups of students on the farm during these days. We apologize for any inconvenience this may cause and appreciate your understanding as we strive to provide an enjoyable experience for all of our guests. We hope you'll join in on the fun and enjoy all that our farm has to offer during this exciting time. Thank you for choosing Southern Belle Farm as your destination!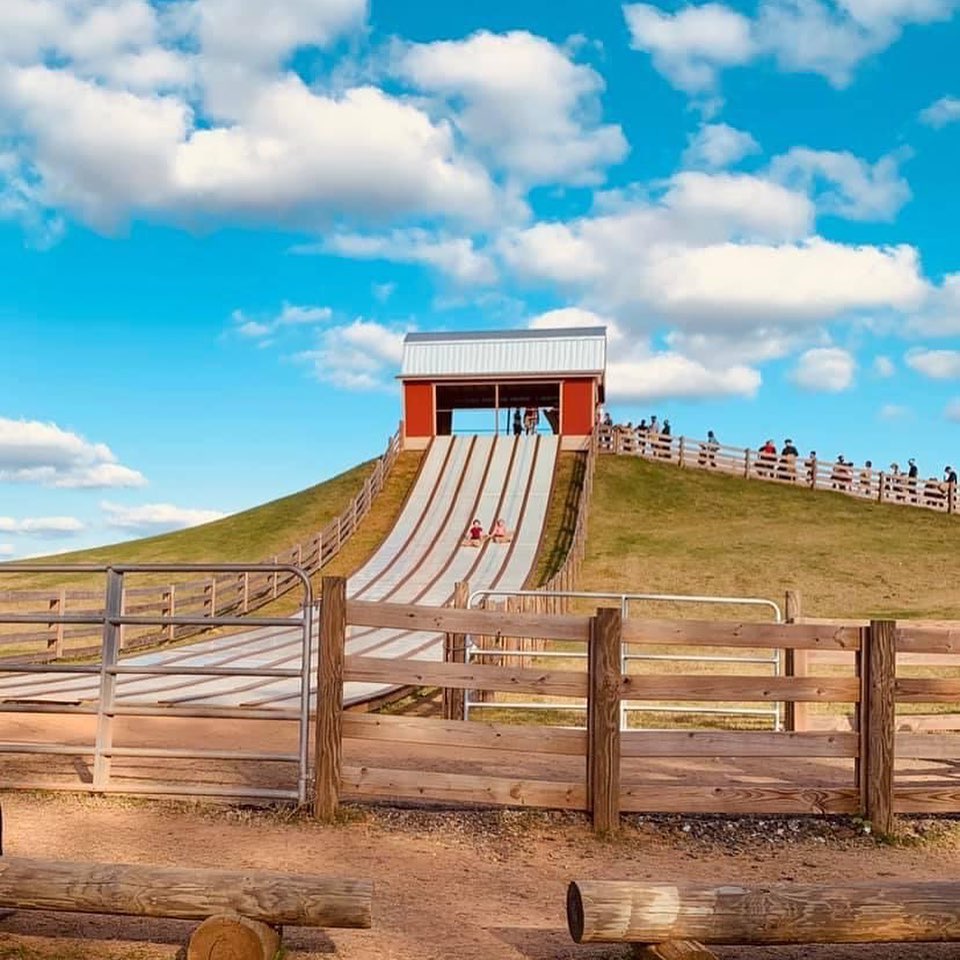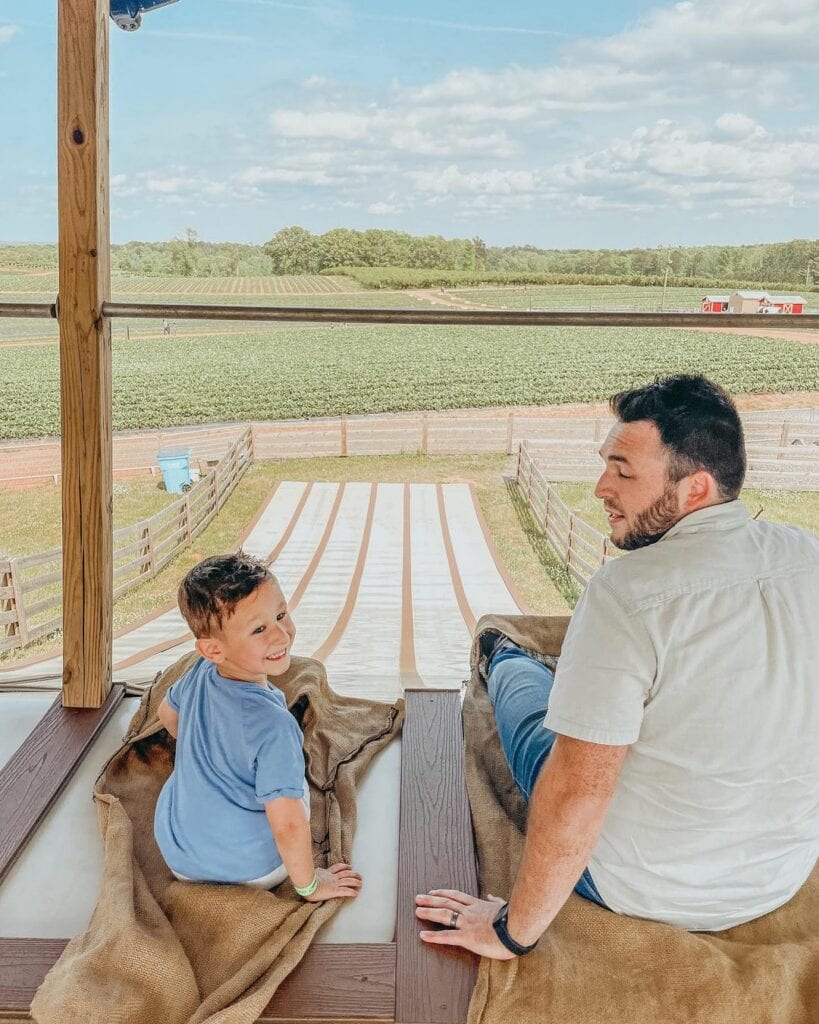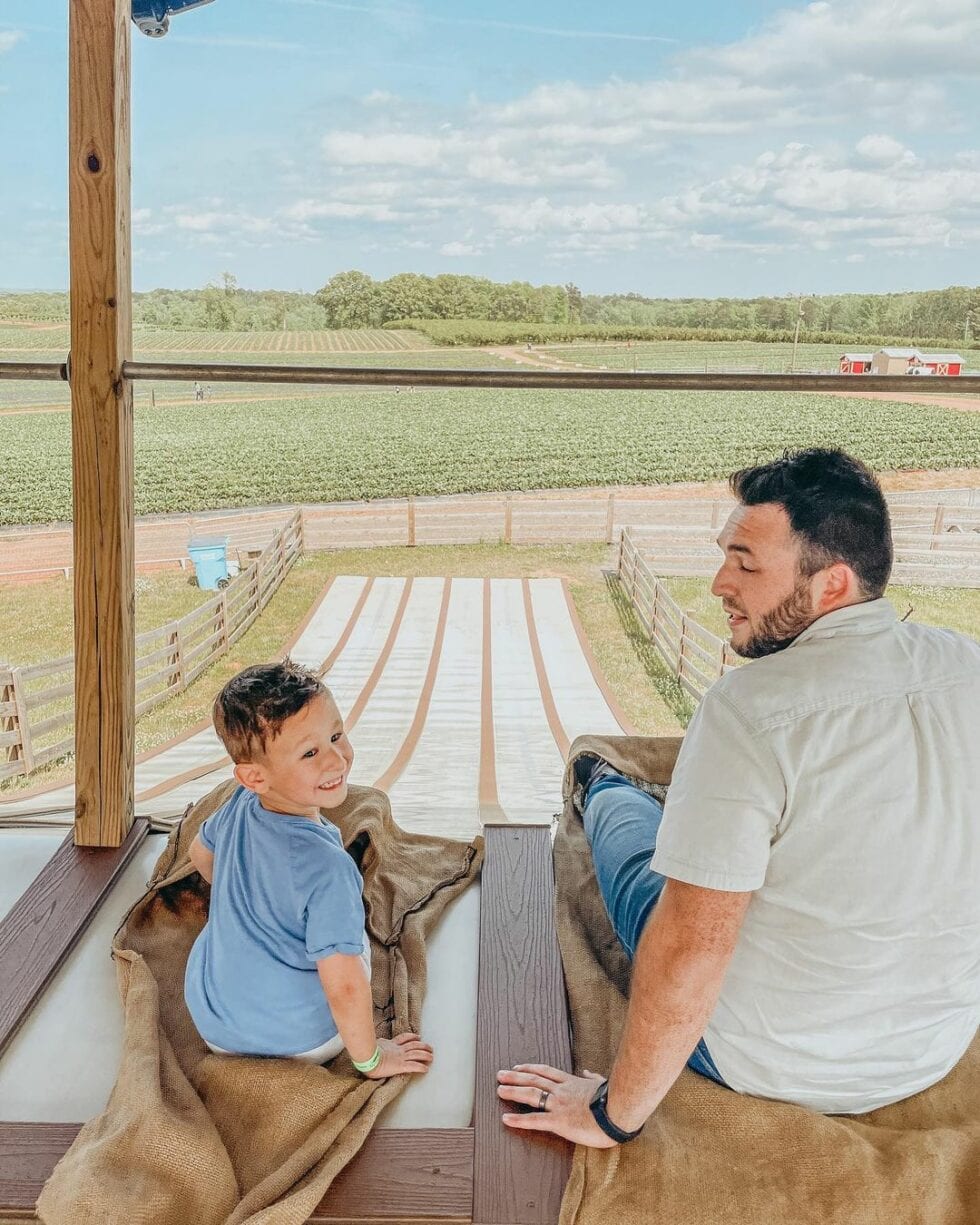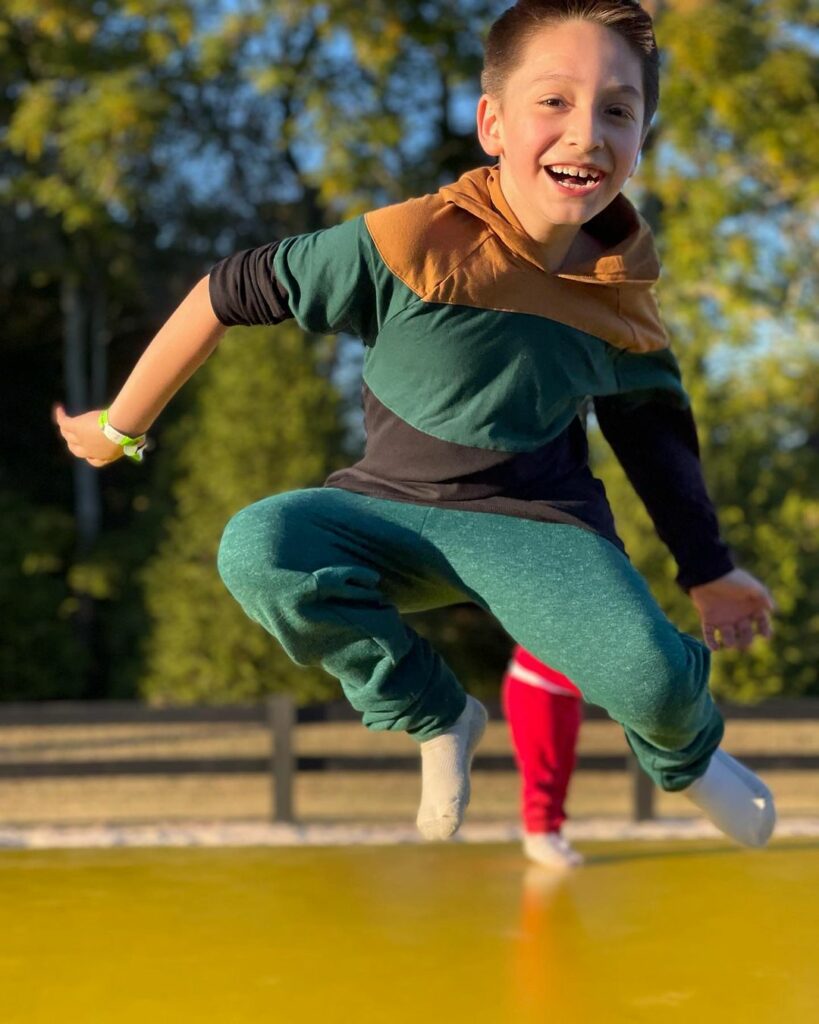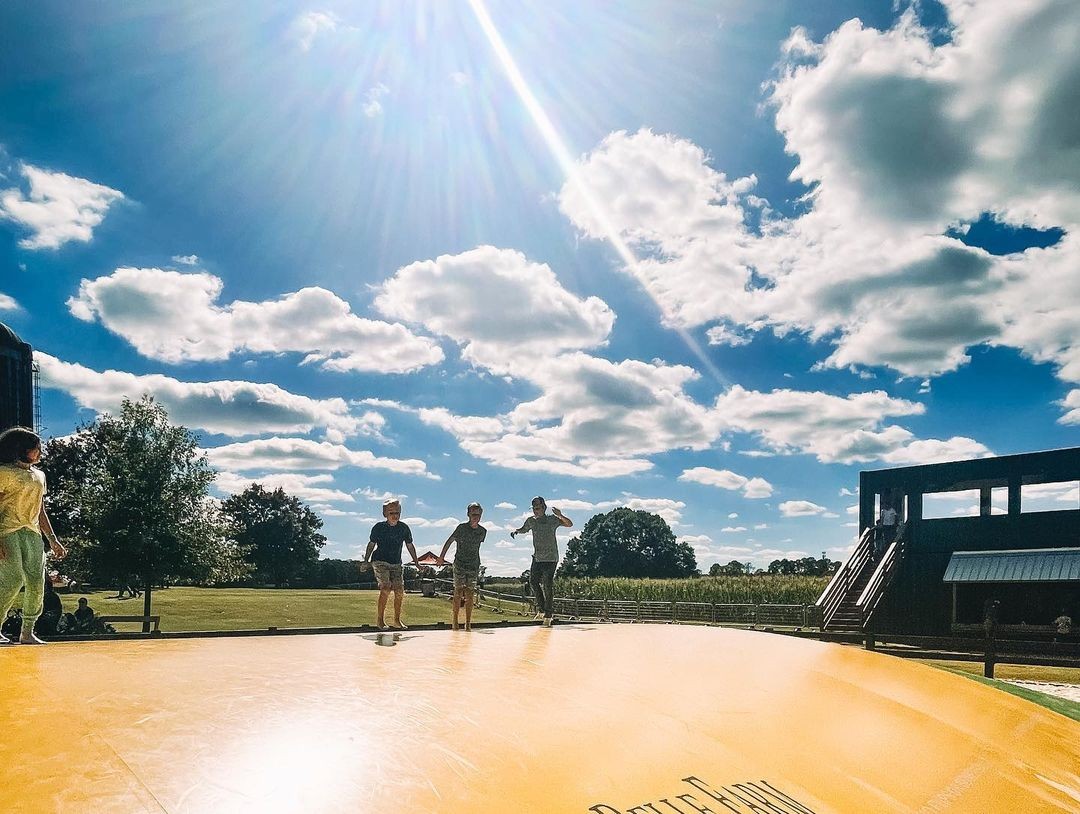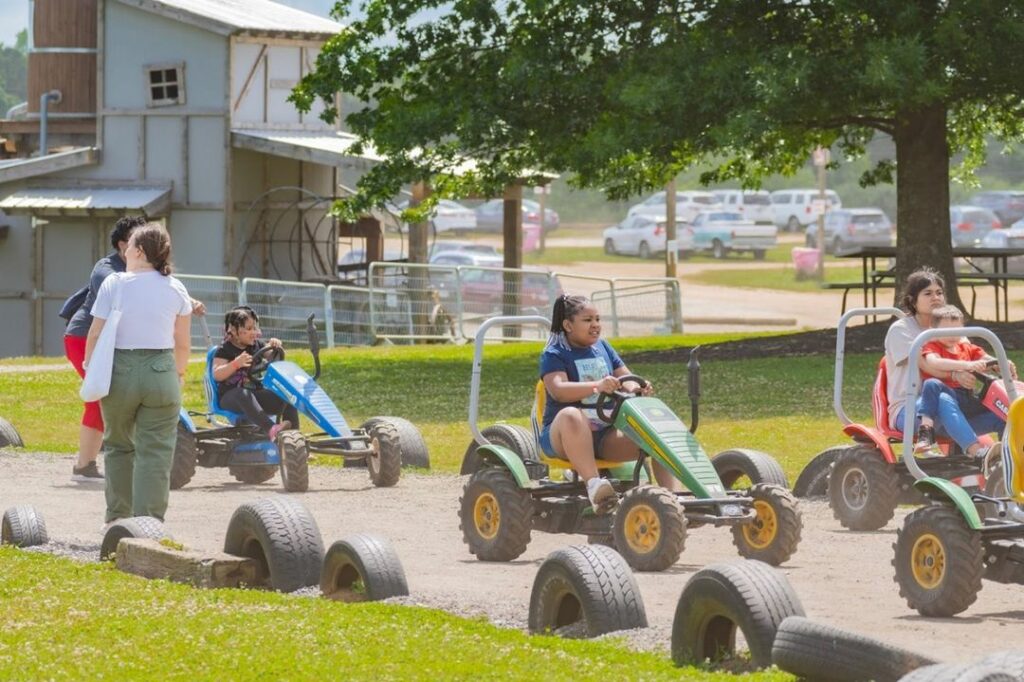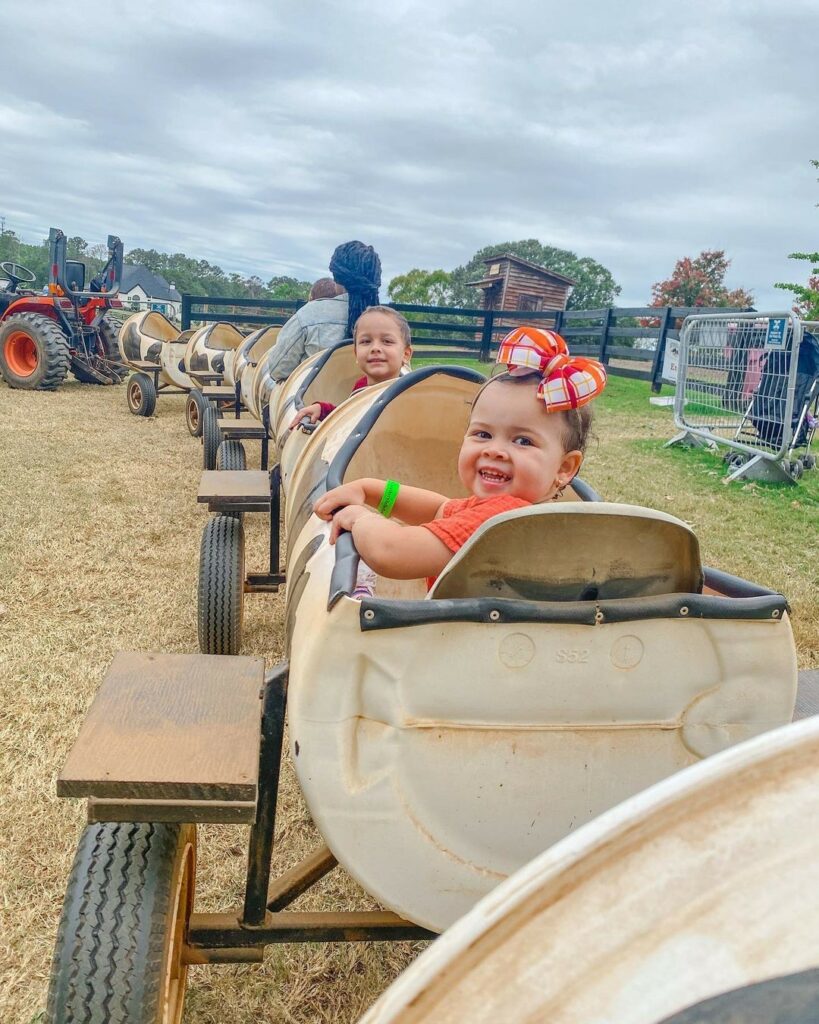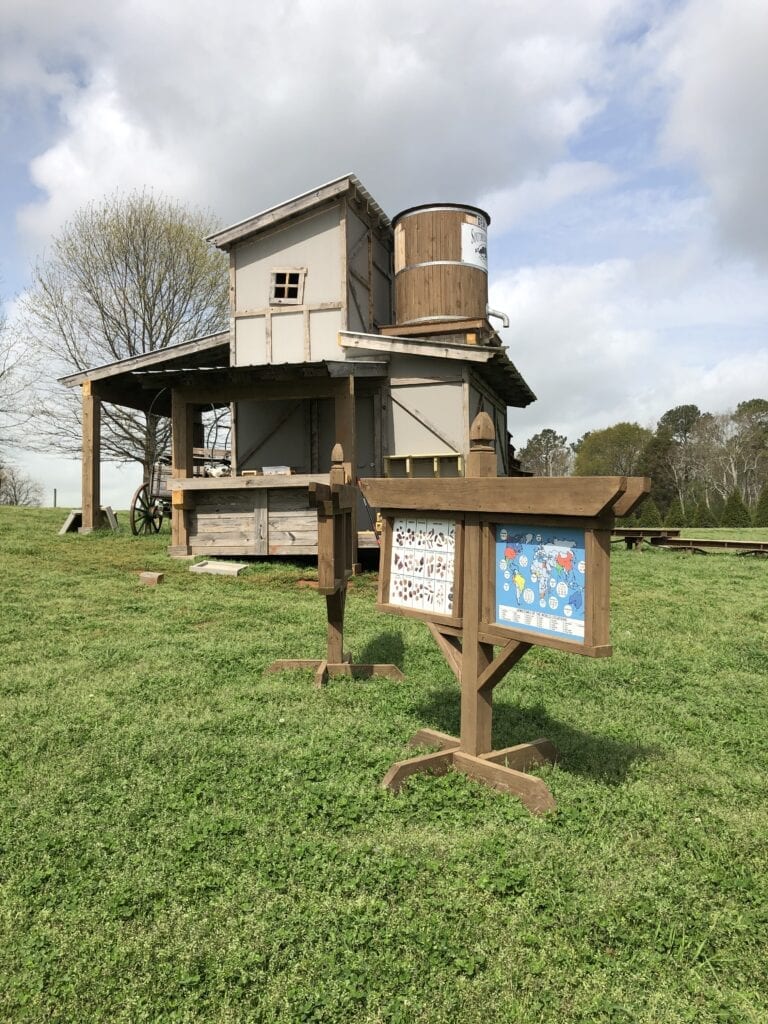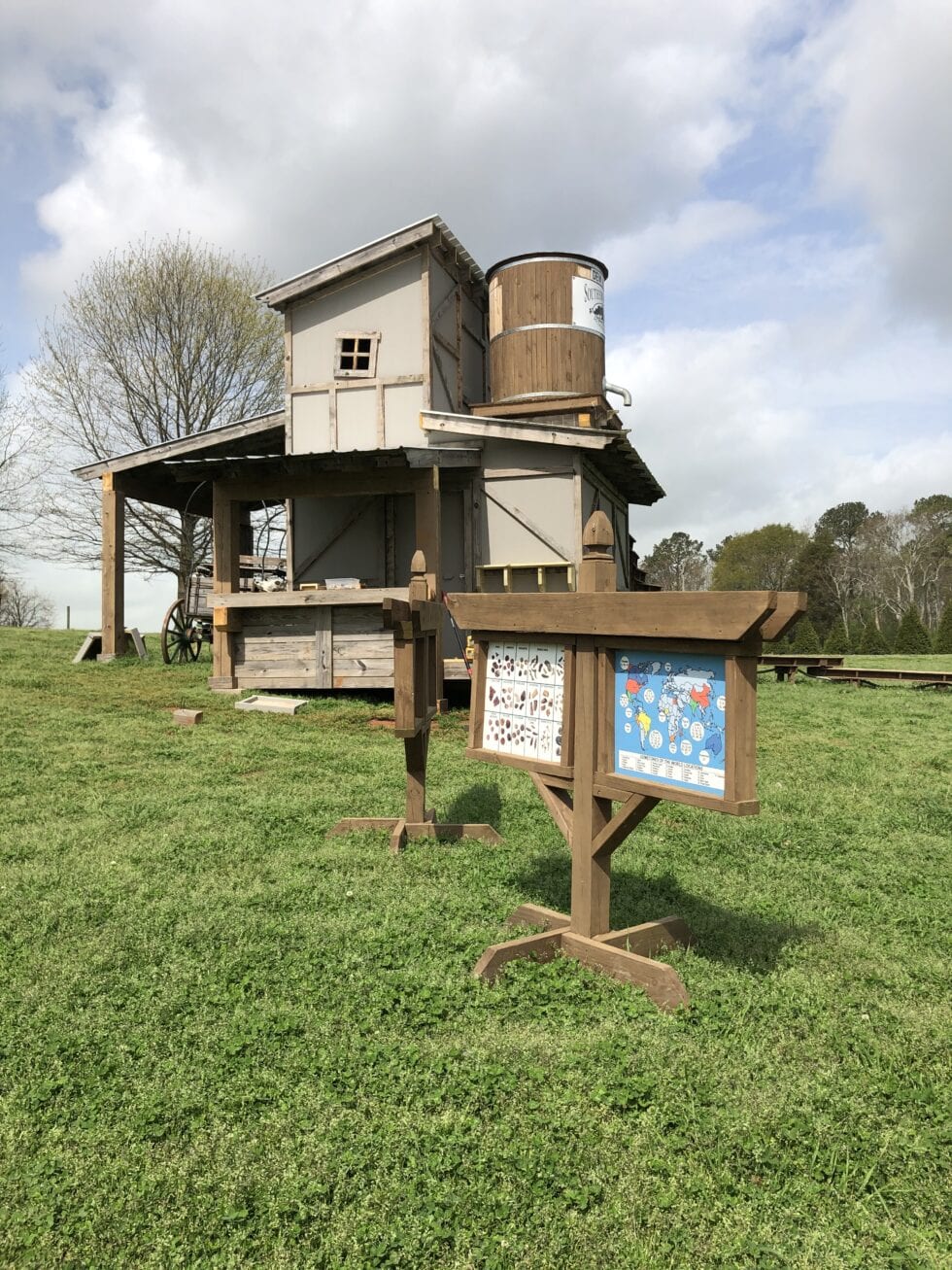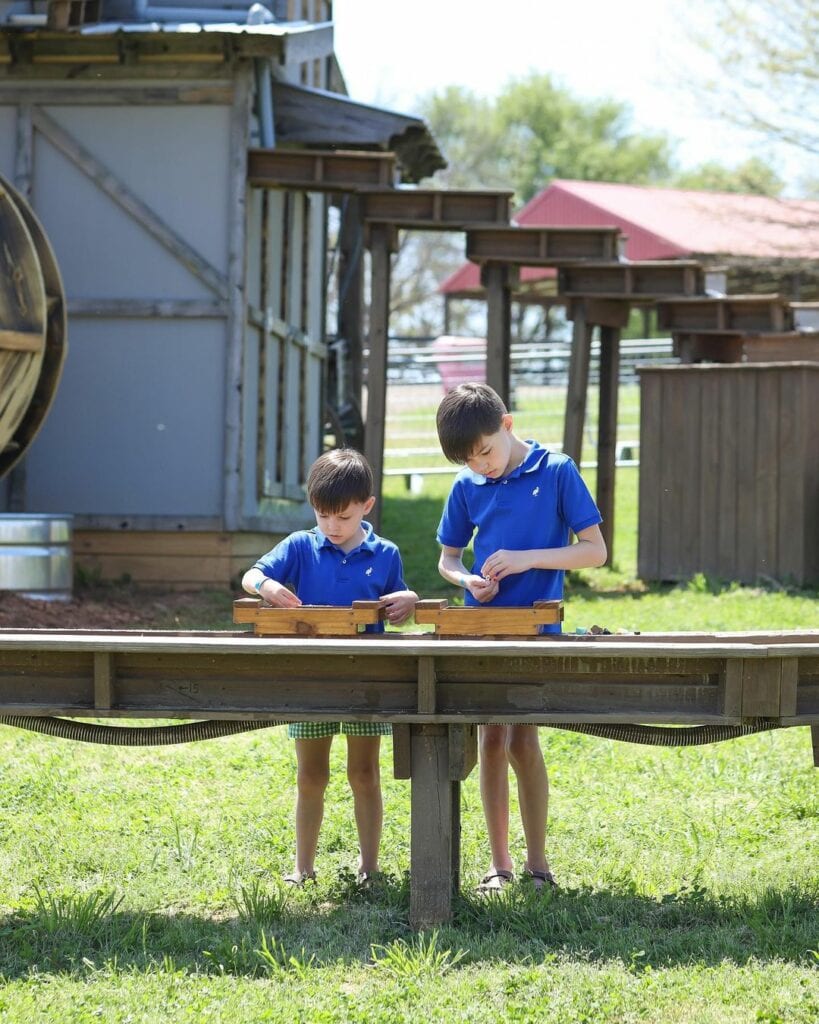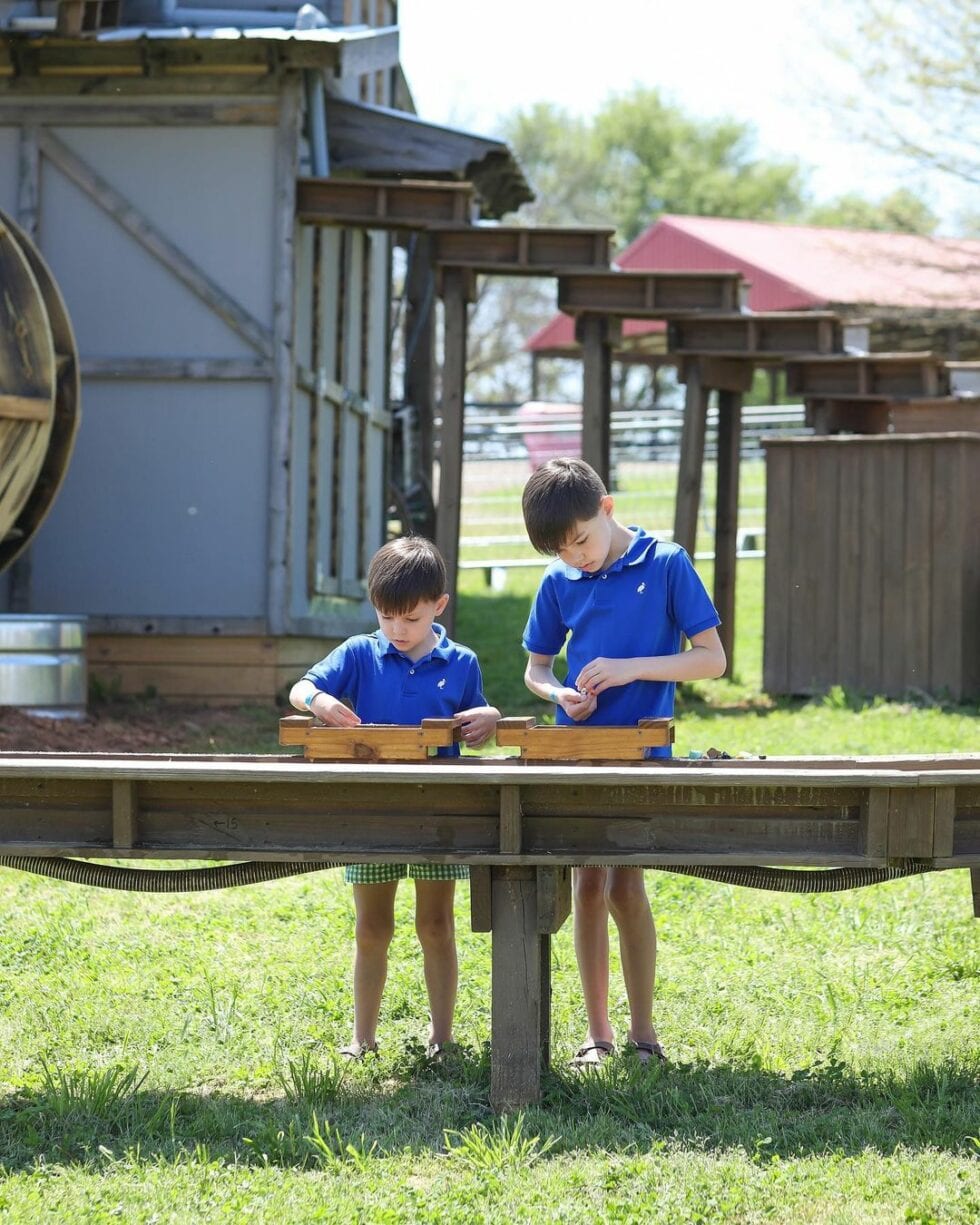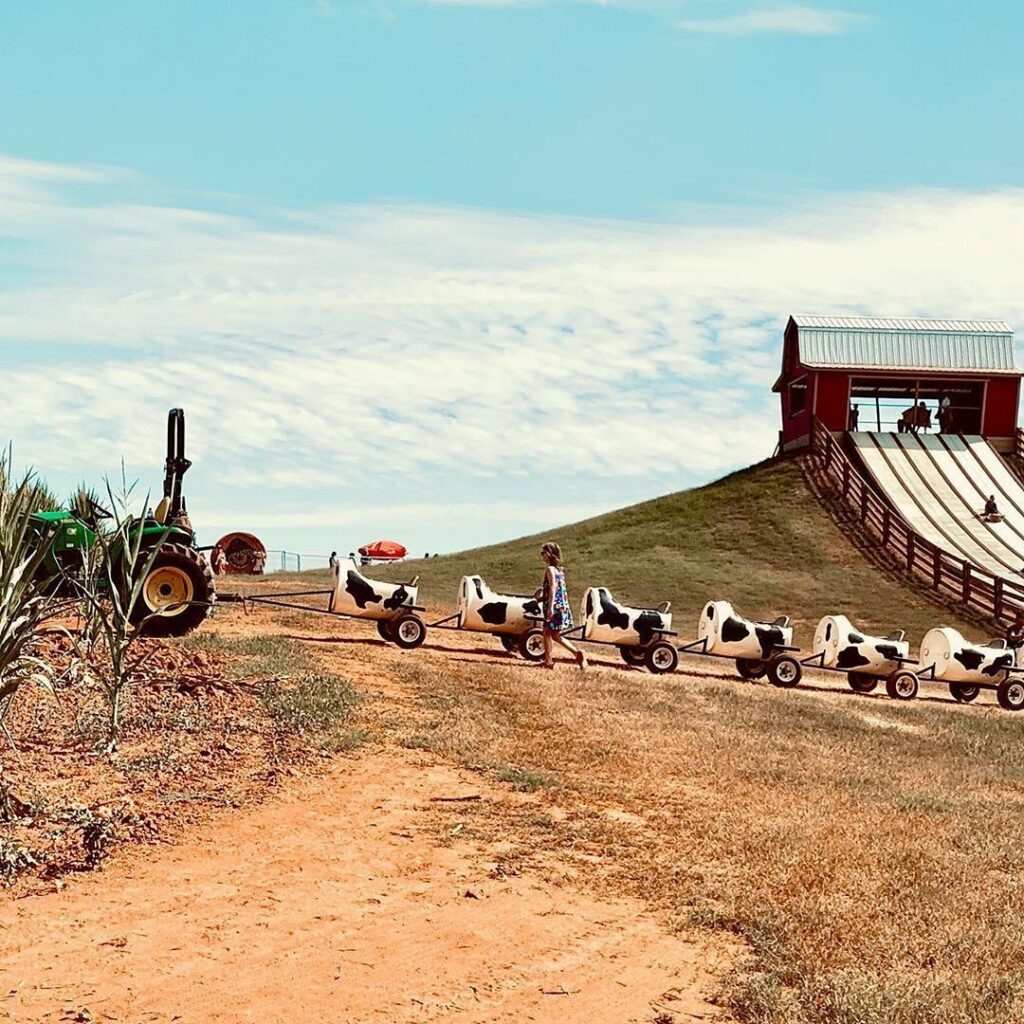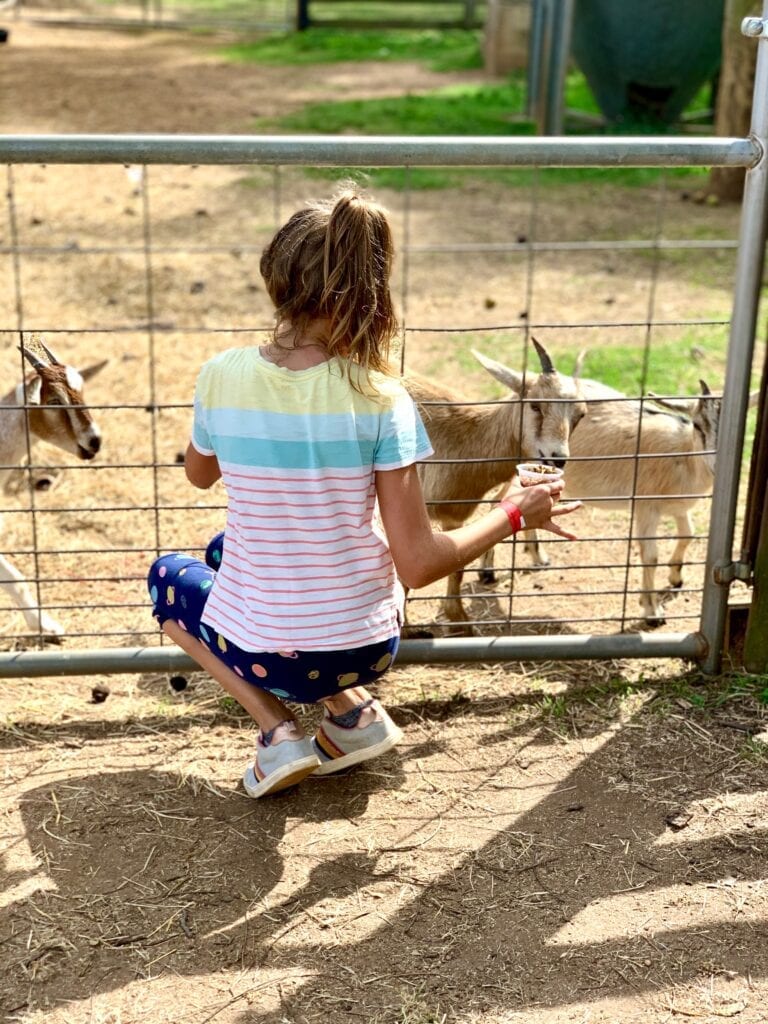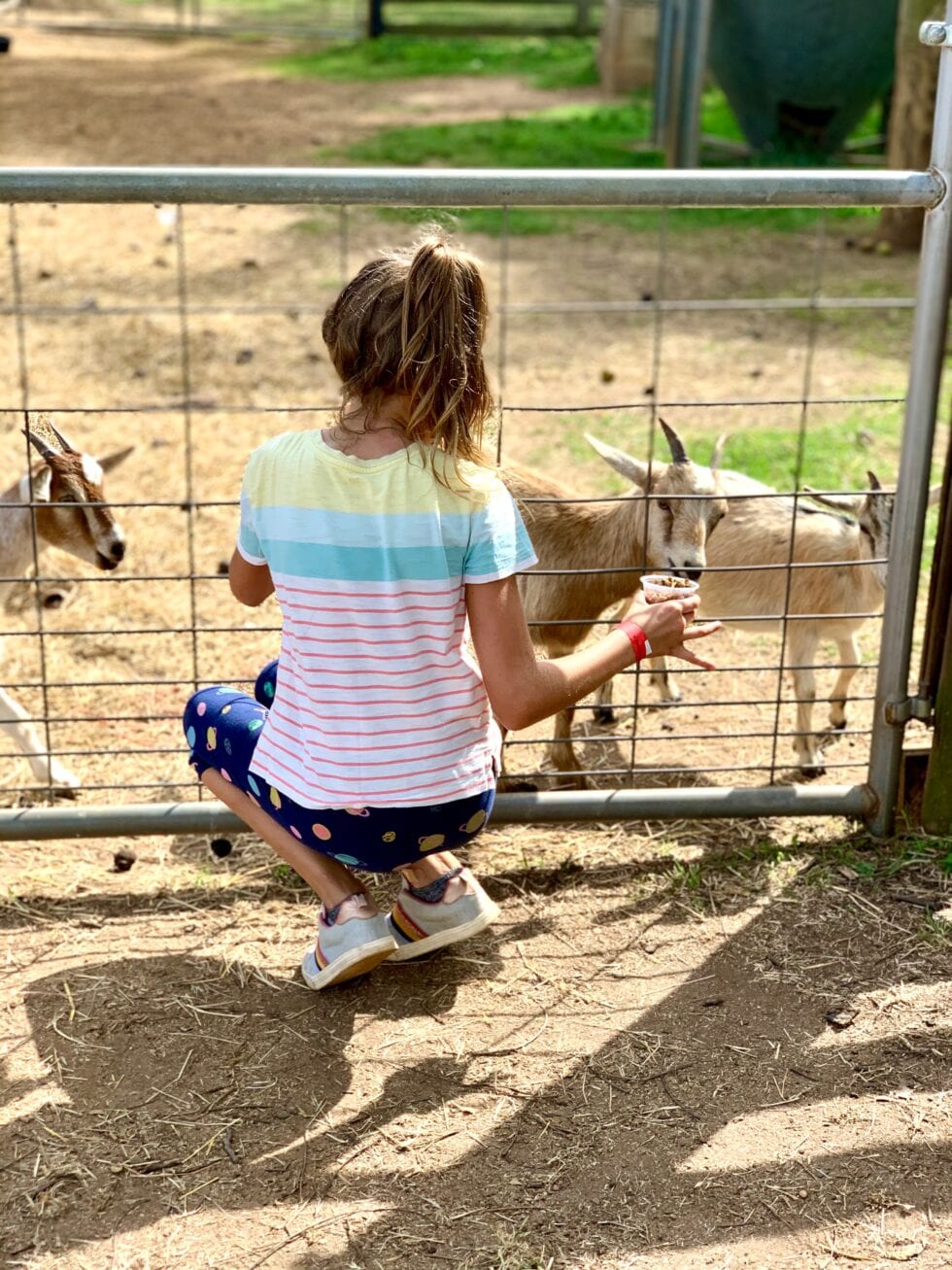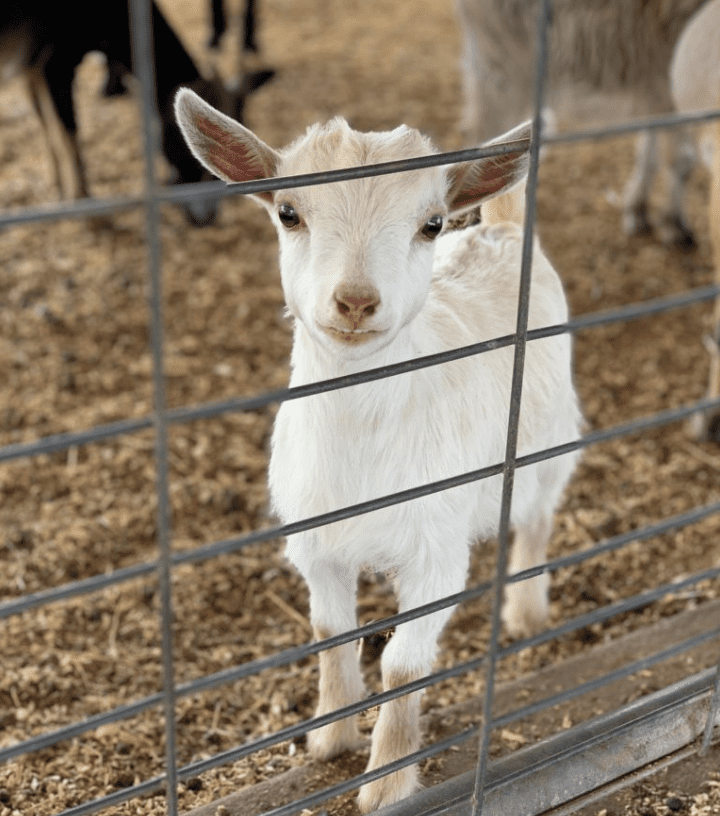 U-Pick Strawberries – Sweetest Berries in the South!
Guests are already loving our U-Pick Strawberries and the good news is, we'll have even more berries as the weather warms up. If you've never picked berries with us before there are only a few things to know. We provide a gallon-sized bucket during your visit, so all you need to bring is your excitement for farm fun! And, the price of the bucket is included in the price of your strawberries. Strawberry picking is an easy & fun activity for kids of all ages (and kids at heart!). Arrive in comfortable, outdoor-friendly clothing. We are a real working farm some come prepared to be outdoors for a while—that means shoes you don't mind getting a little dirty, hats, and sunscreen. Read our Frequently Asked Questions before your visit for more Southern Belle Farm need-to-knows.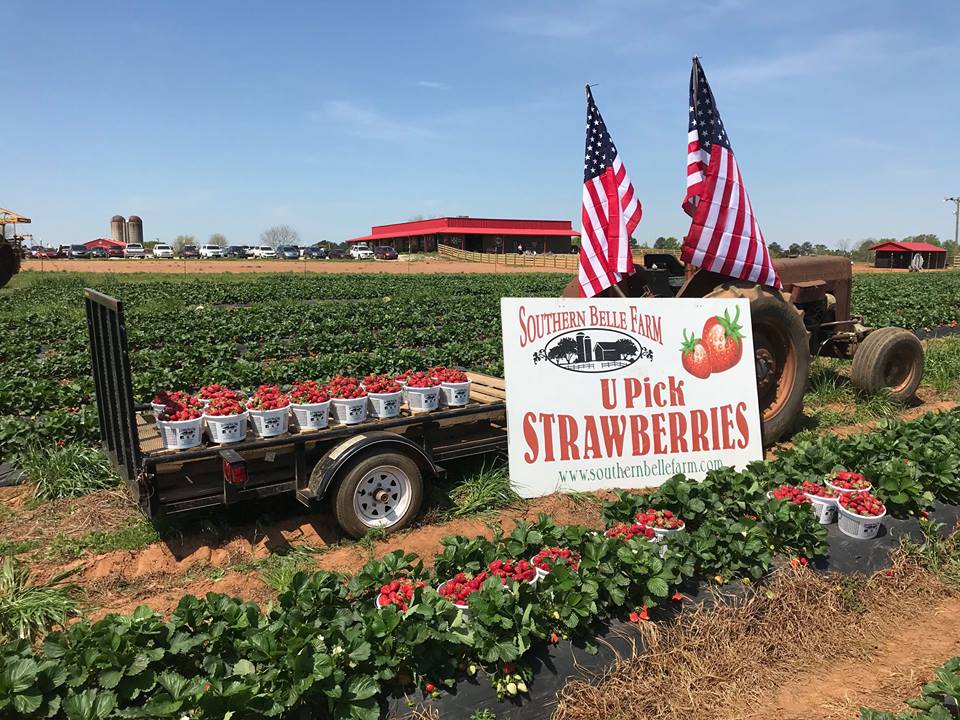 Strawberry Picking Hours:
Monday – Friday: 9am-5pm
Saturday: 10am-6pm
Sunday: 1pm-6pm
*Last admission to Strawberry Patch is 1 hour before close.
Strawberry Prices:
Patch Admission Fee: $1.00
U-Pick 1 Gallon: $17.95
U-pick Strawberry Quart: $6.95
Pre-picked* 1 Gallon: $19.95
Pre-pick Strawberry Quart: $6.95
*U-Pick Season Passes are available for $3.95. Passes can be used for patch admission during any picking season within the year purchased.
*Pre-picked when available. Call ahead 770.288.2582 to check pre-picked berry availability. The price above includes the price of the bucket.
*Please note that we will be CLOSED on Mother's Day.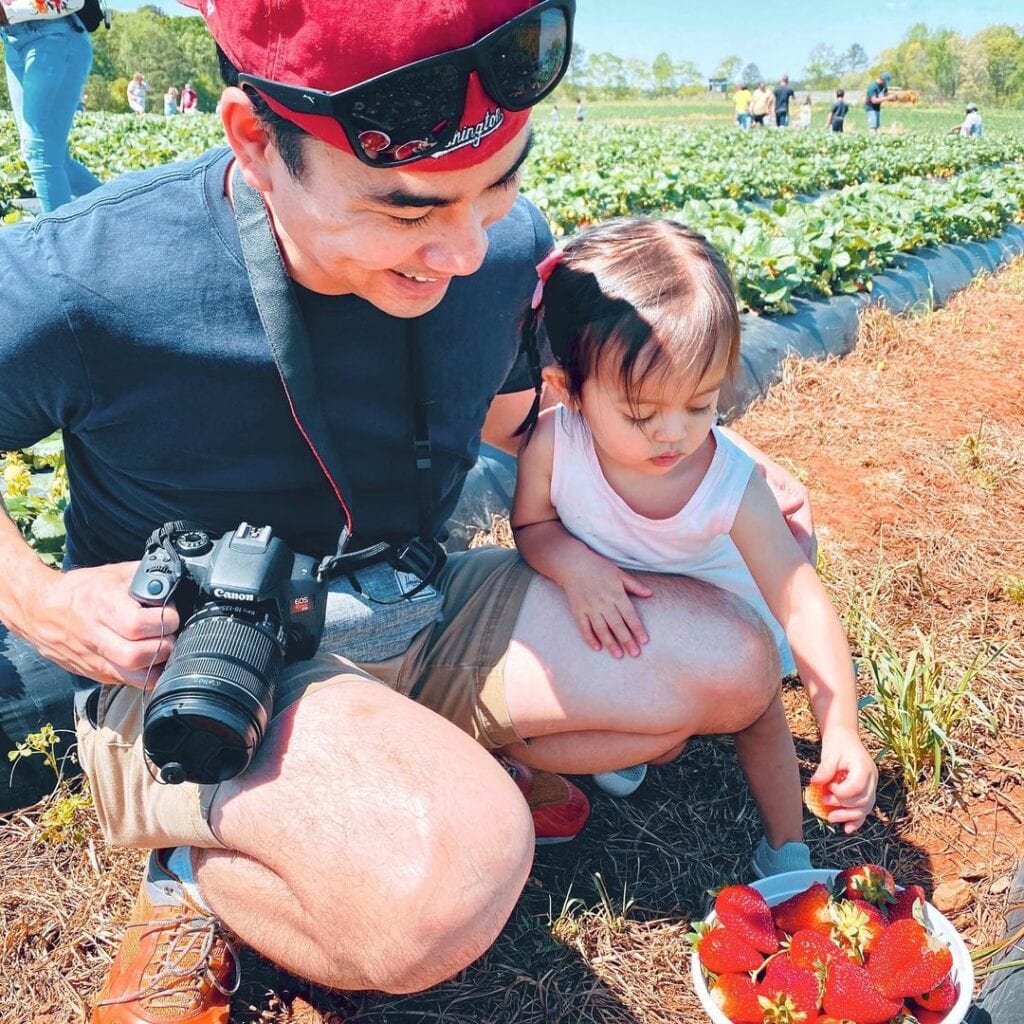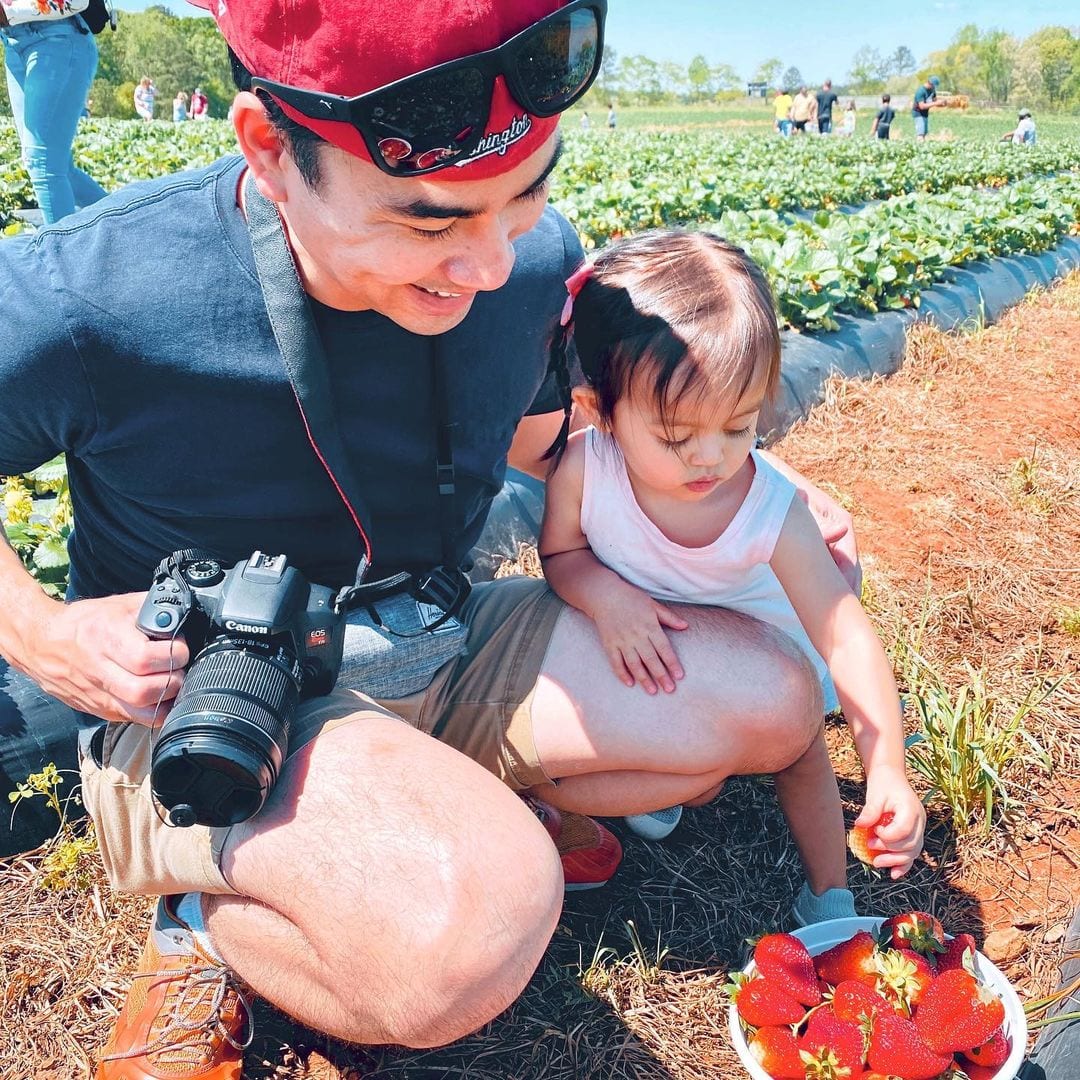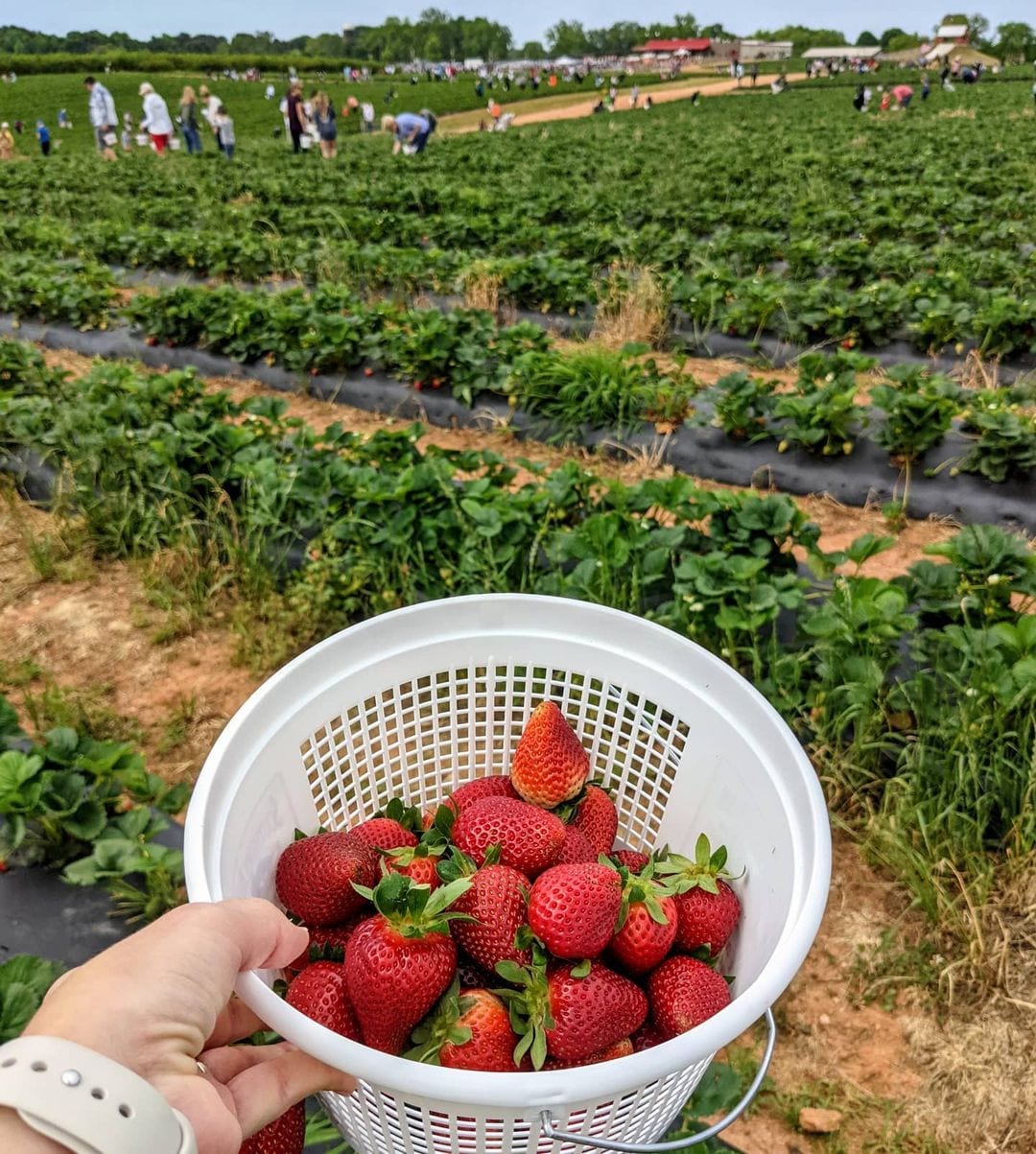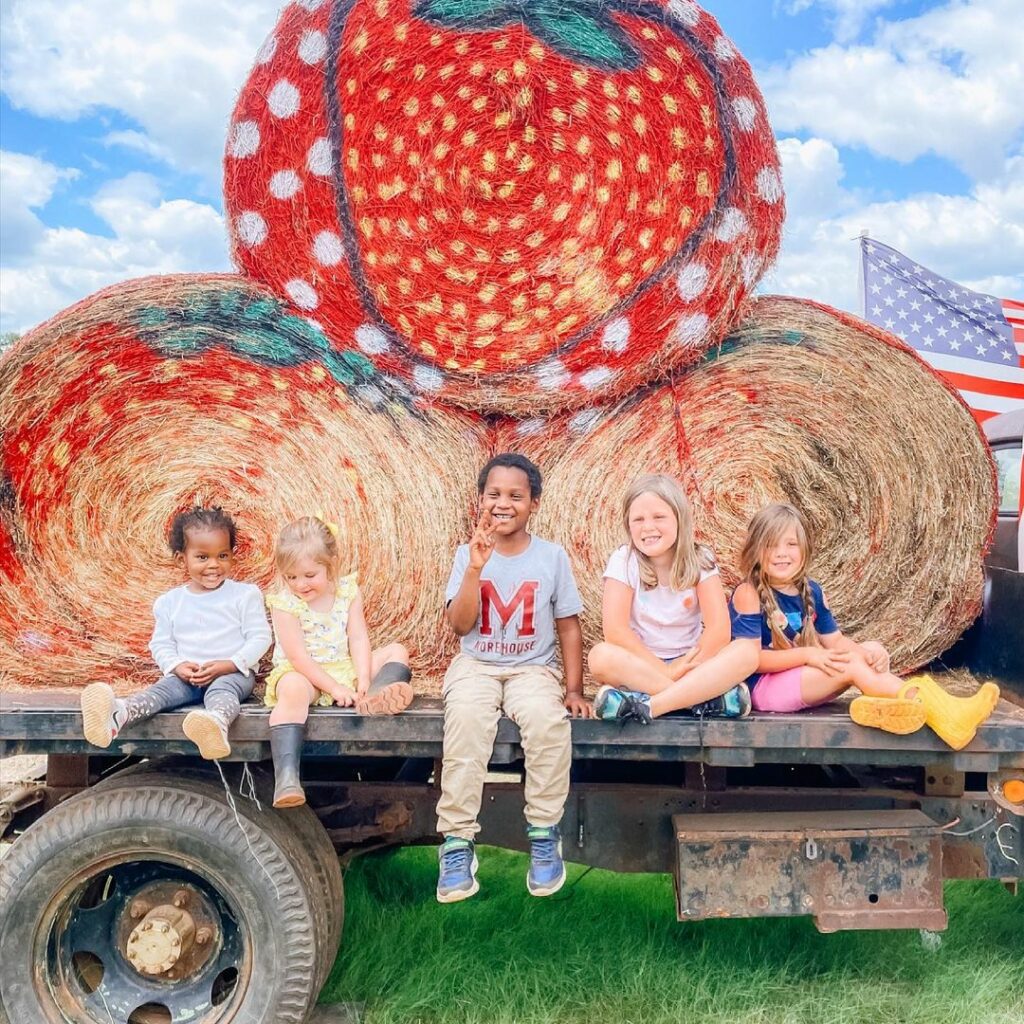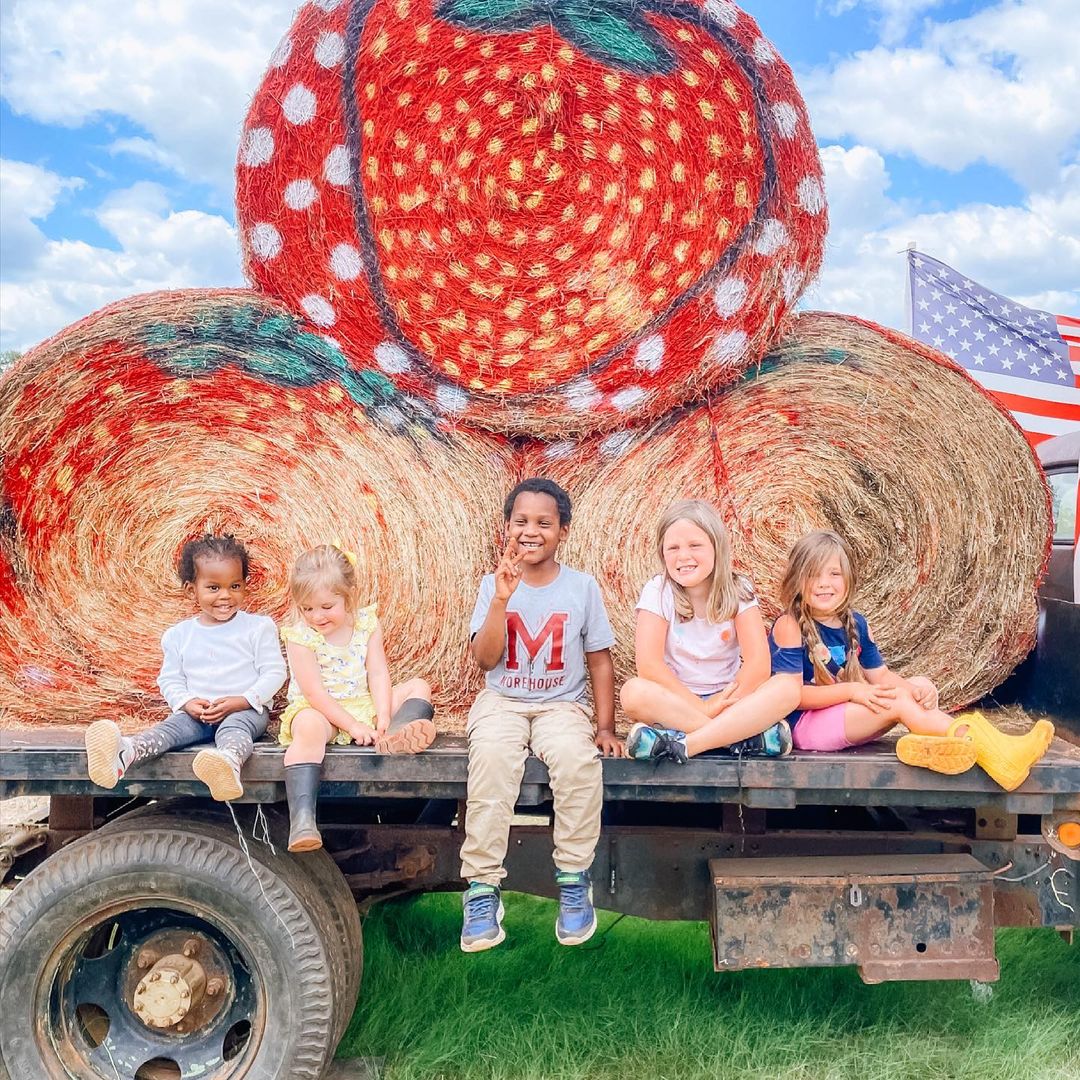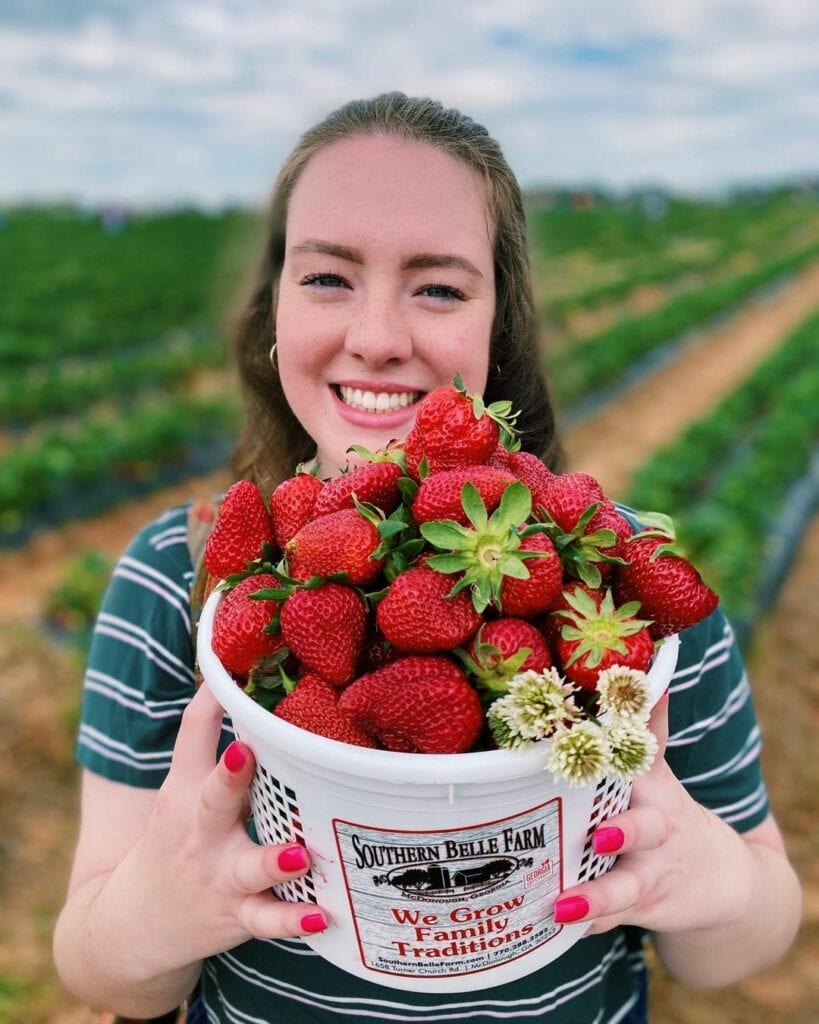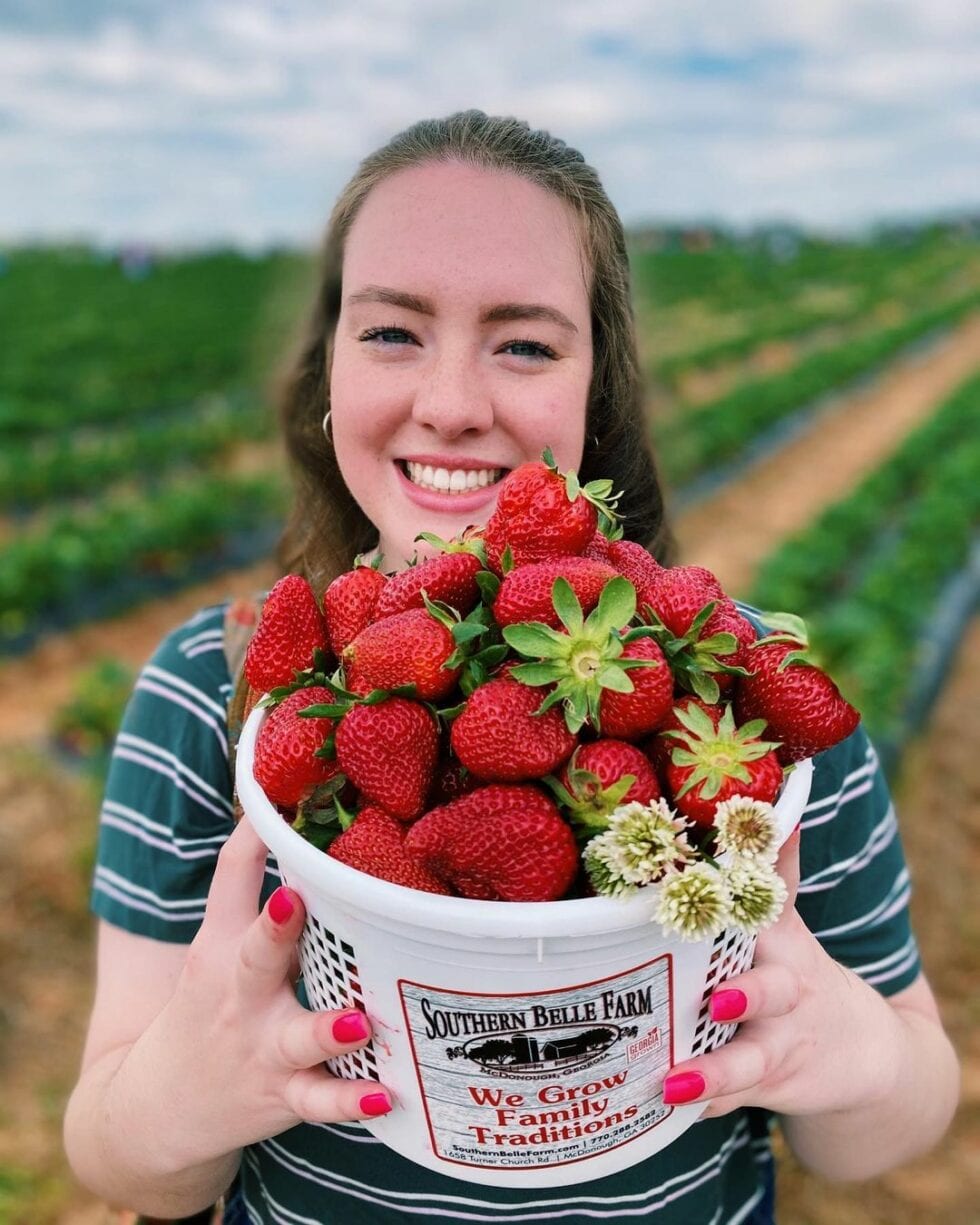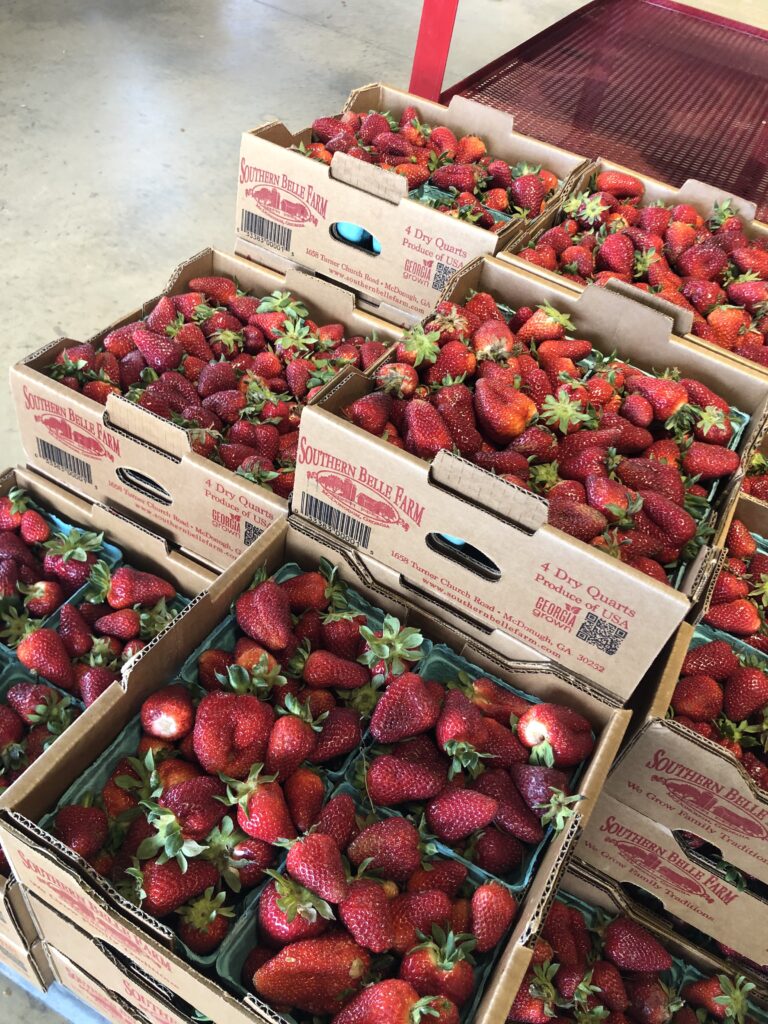 Shop Local Goods at our Country Market & Bakery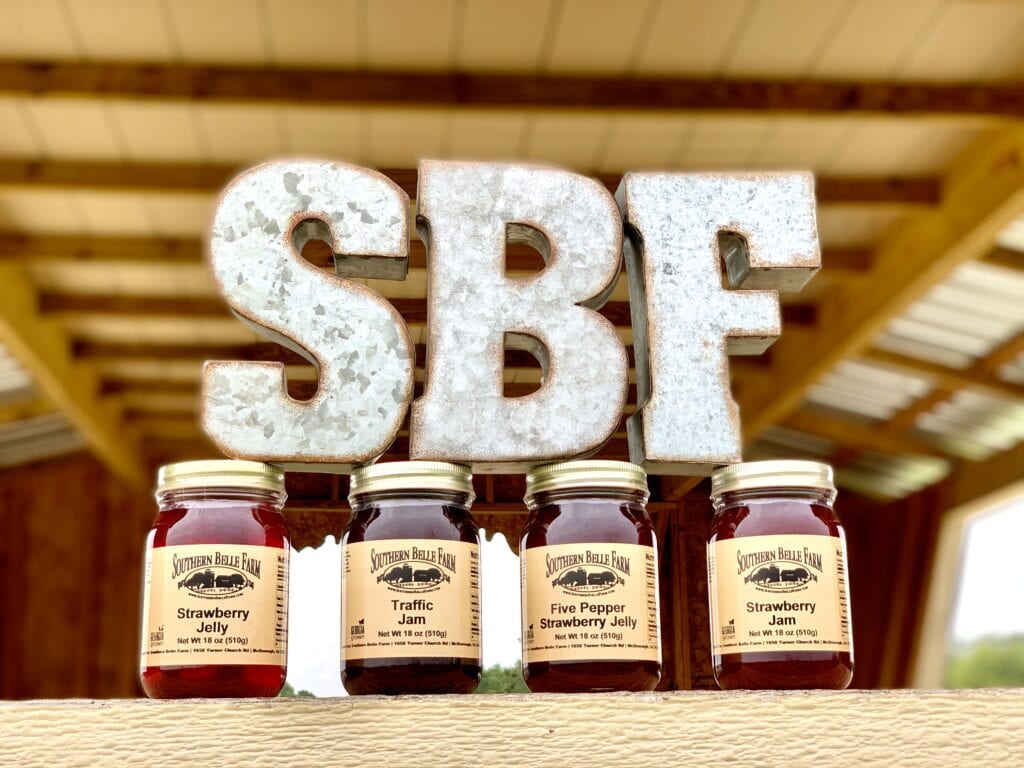 Our farm market will be your new favorite place to shop! Most of our items are grown or made right here in Georgia. Enjoy fresh produce, including strawberries, as well as local-made jams, jellies, sauces, pickles, honey, and ciders. We also carry Southern Belle merch, decor, and toys so you might find a gift during your visit – even if it's just for yourself!
You'll also find our famous Strawberry Shortcake in our Country Market, piled high with our strawberries and homemade ice cream! This is a seasonal treat so don't miss it! If you're looking for a meal during your visit, some days we'll have Food Trucks, and on other days we'll have hotdogs, corn dogs, chicken tenders, and fries.

Market Hours:
Monday – Friday: 9am-5pm
Saturday: 10am-6pm
Sunday: 1pm-6pm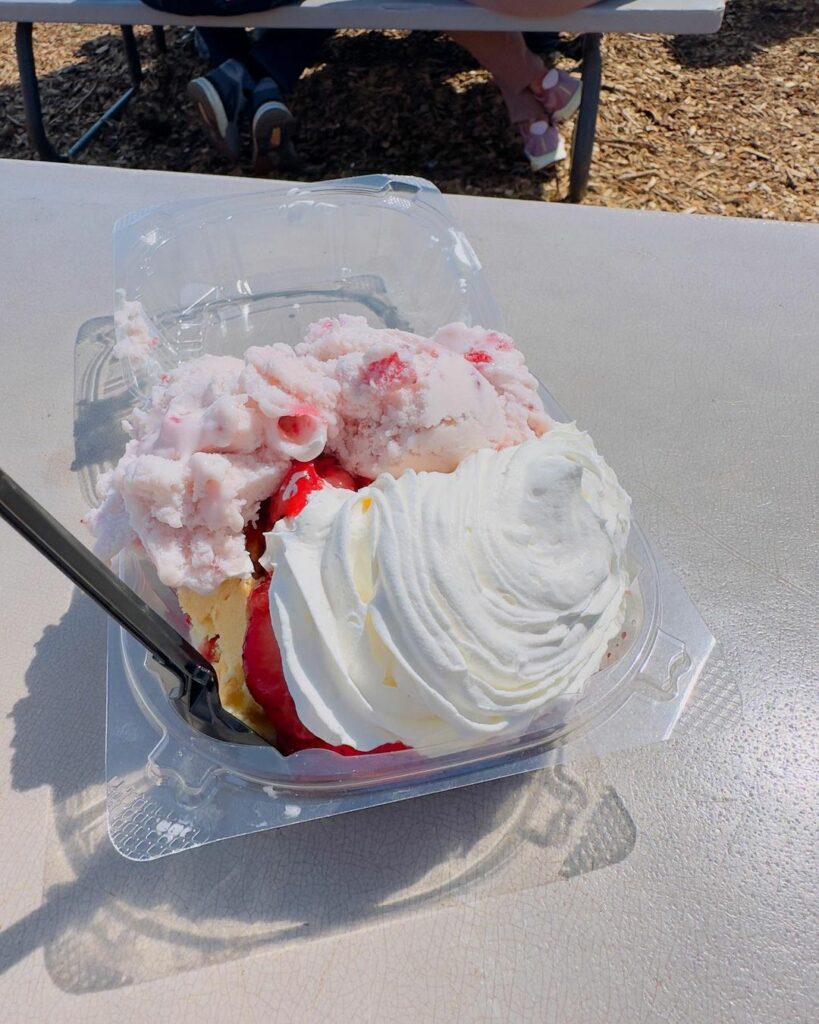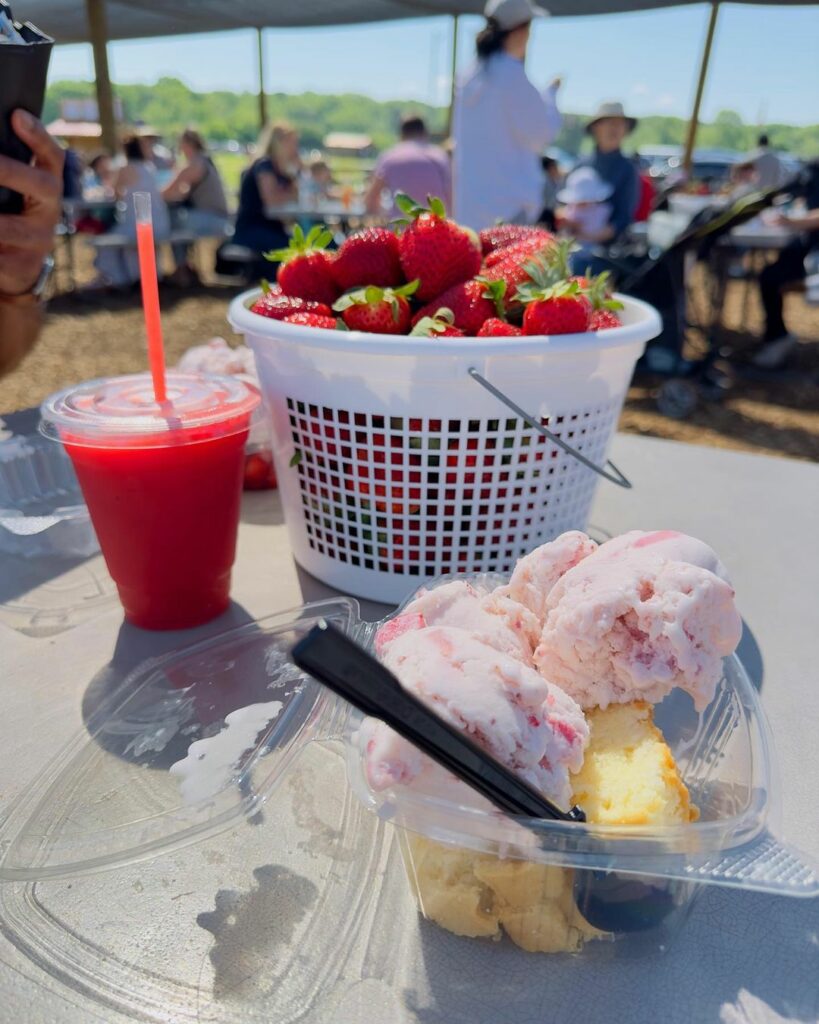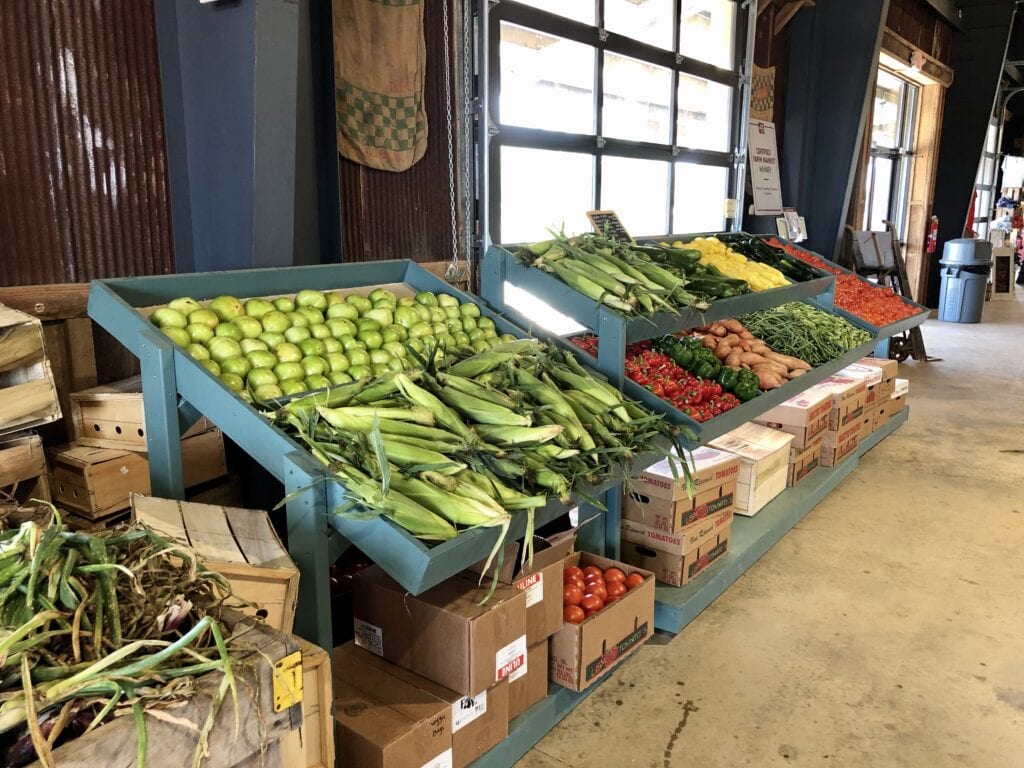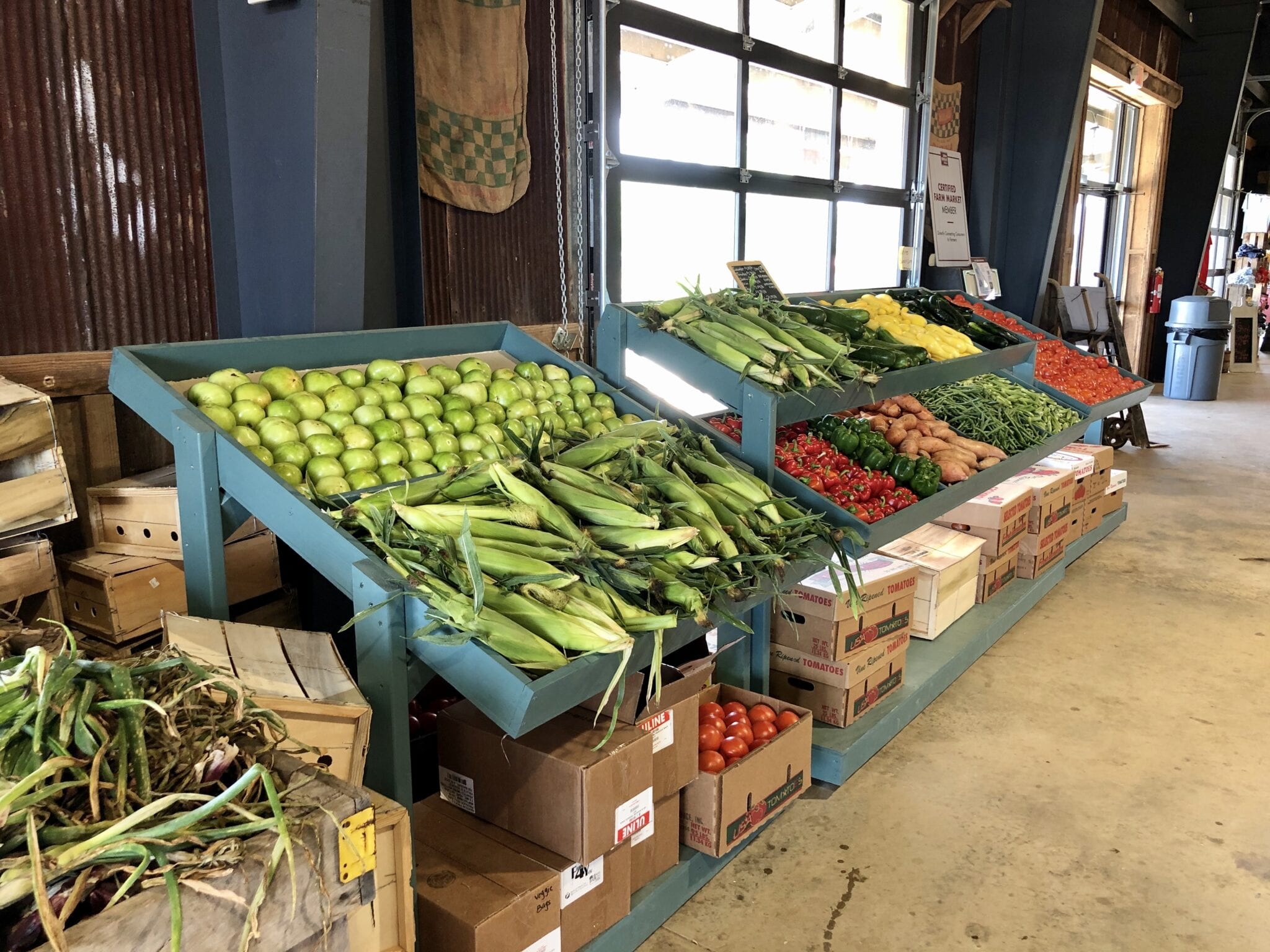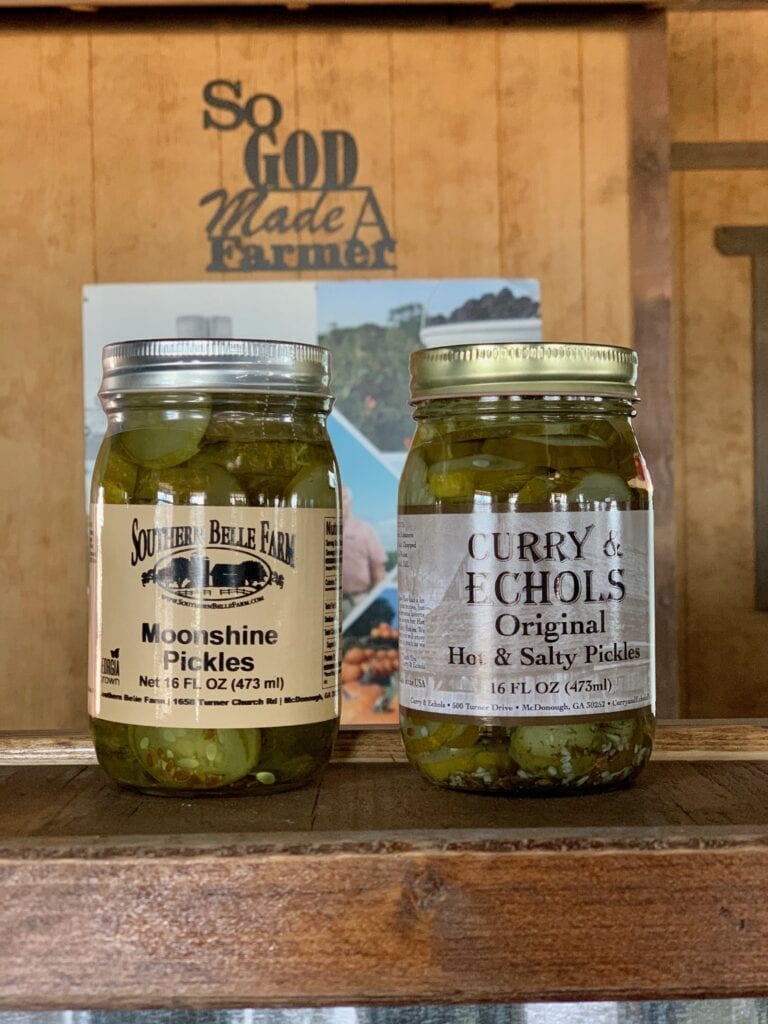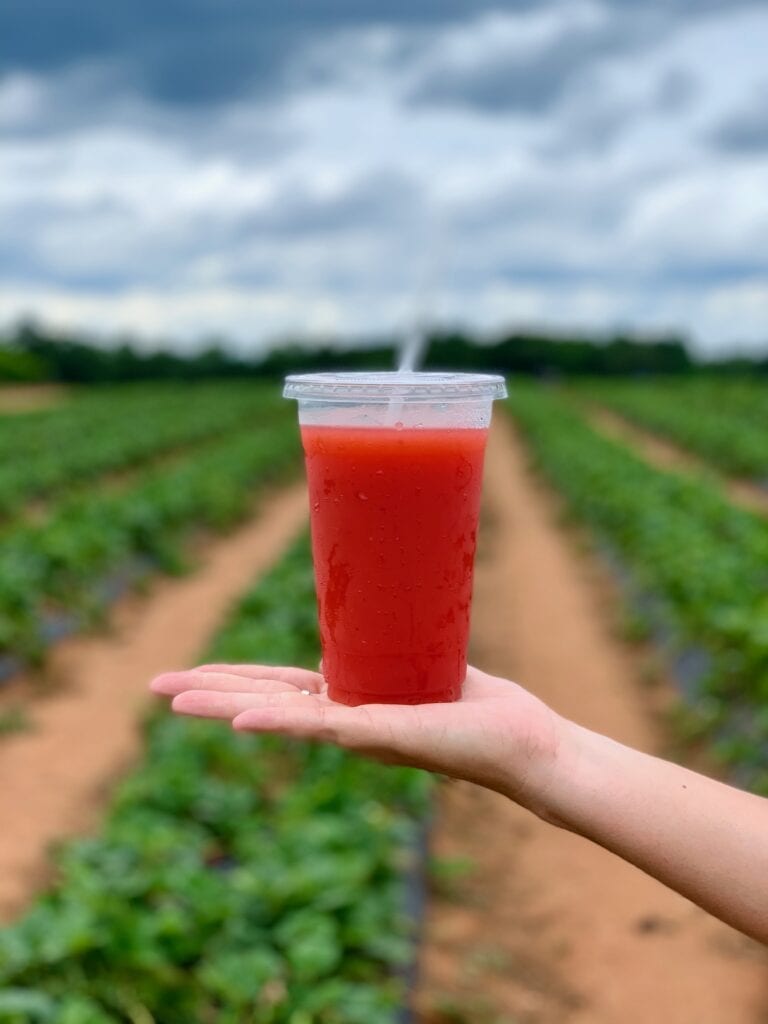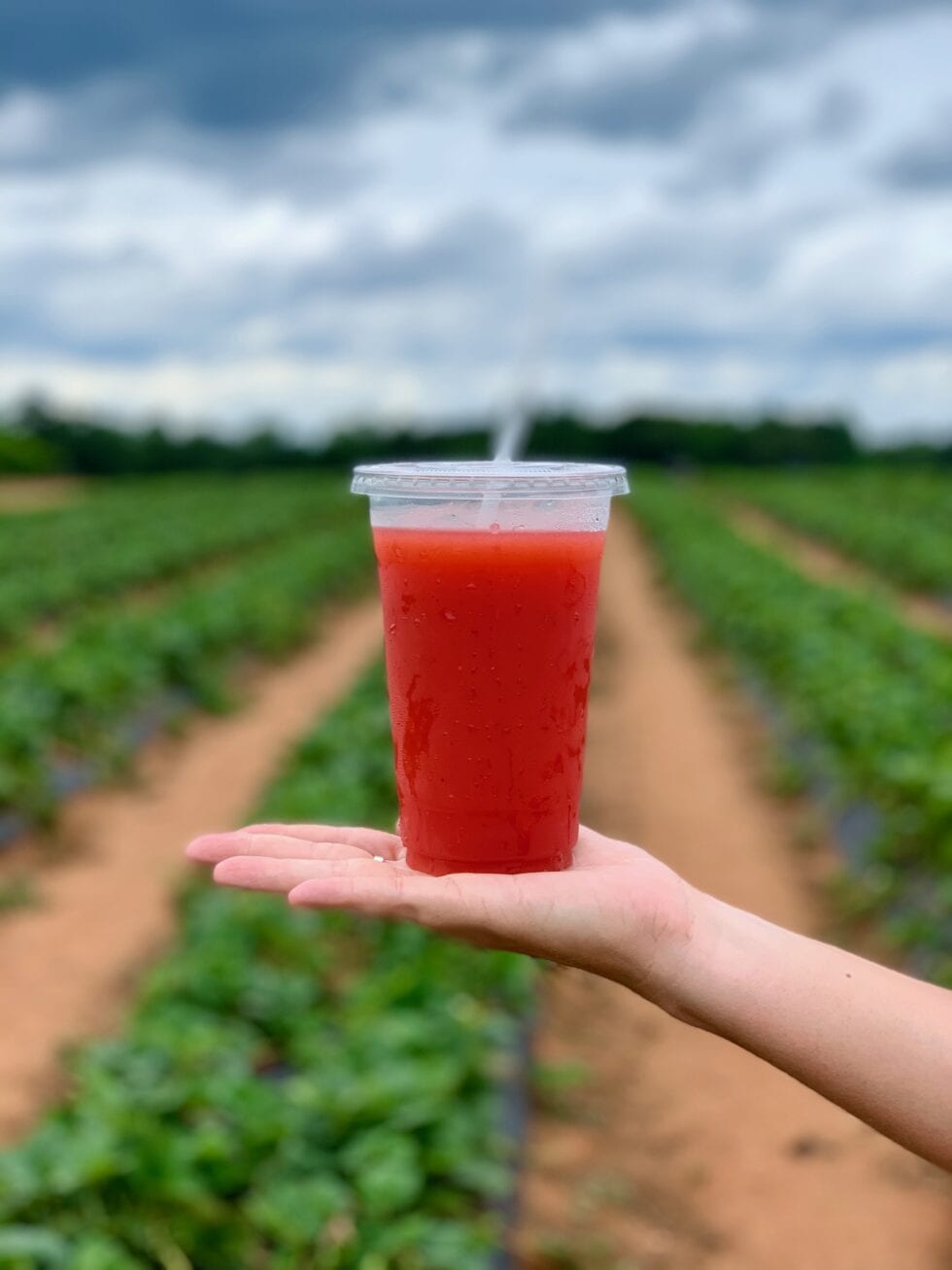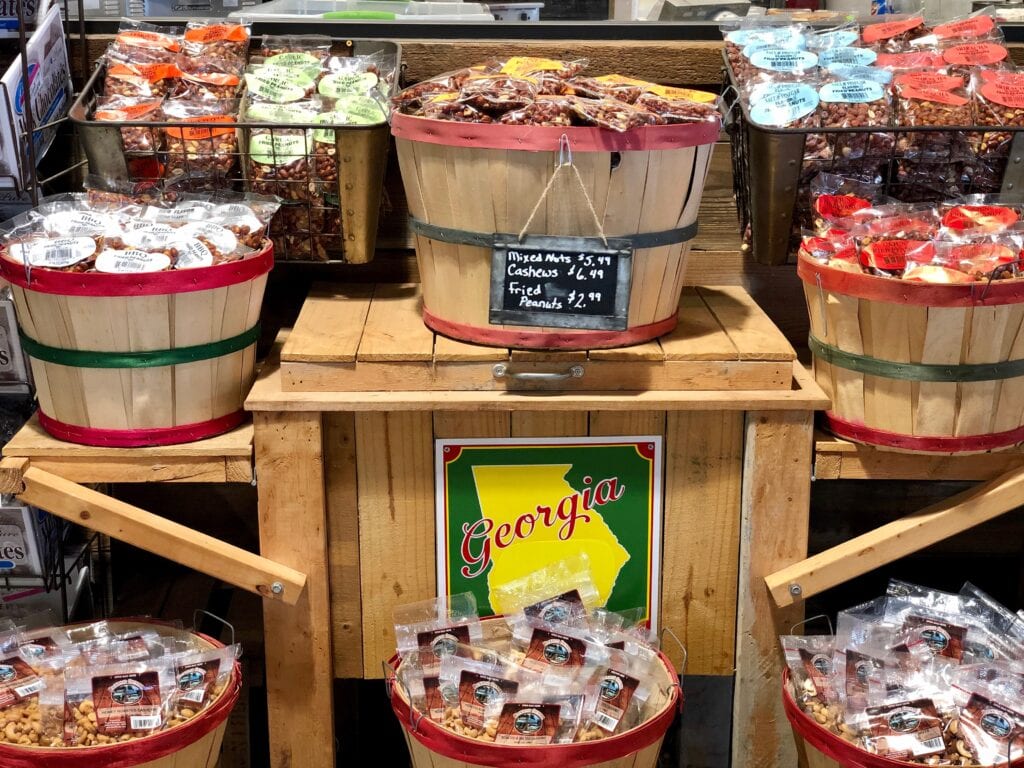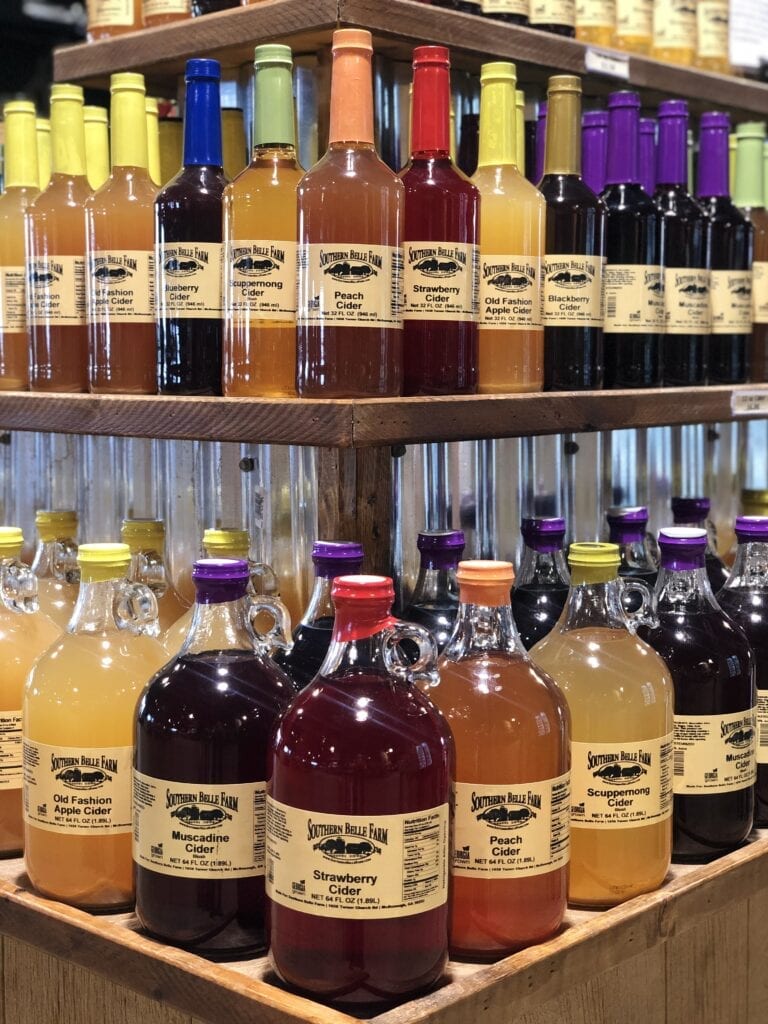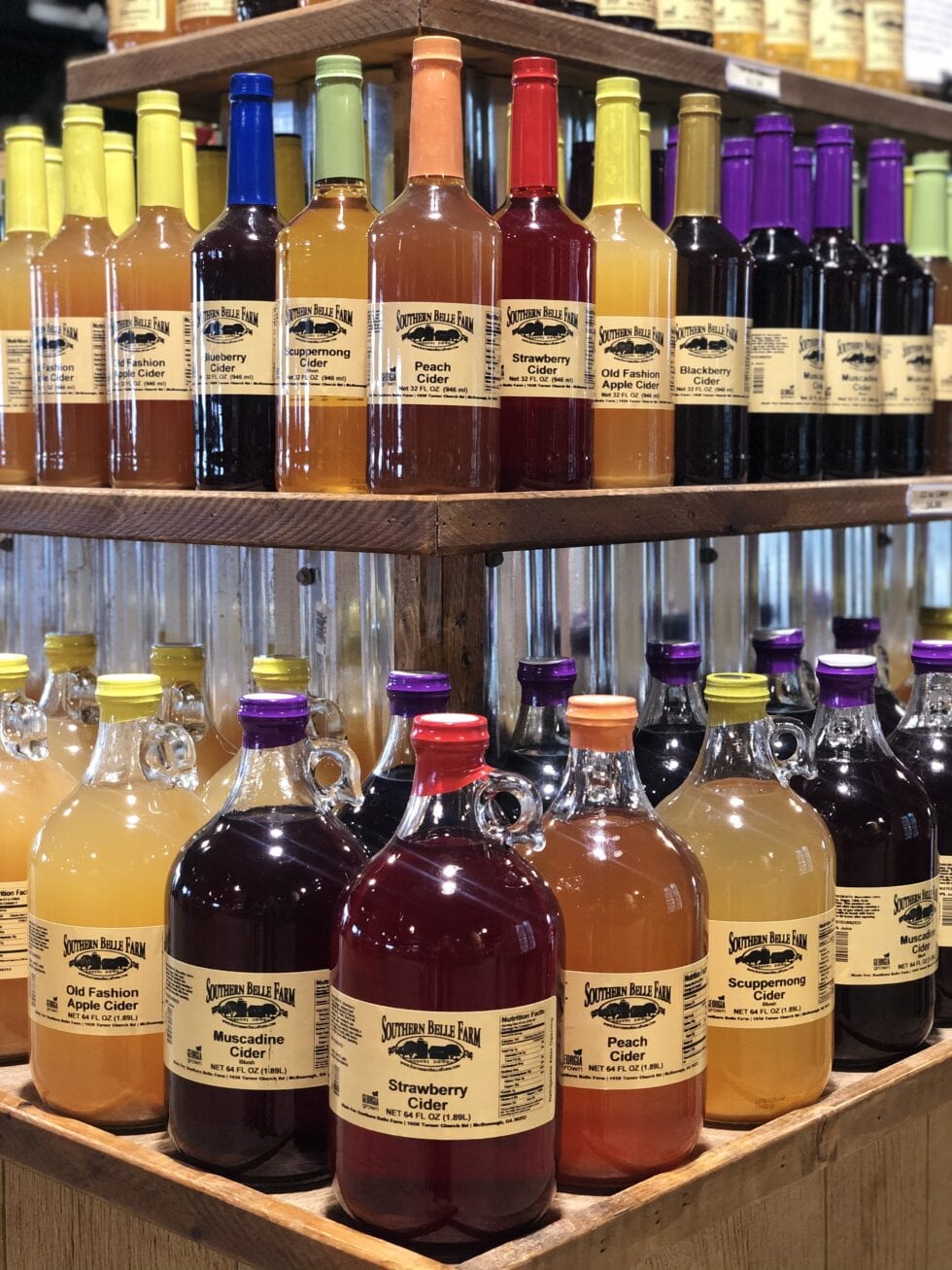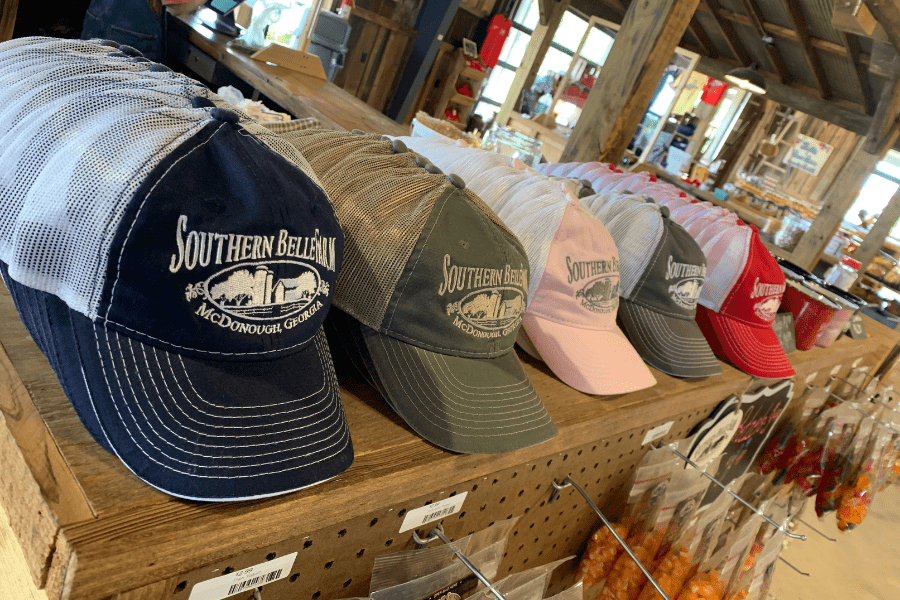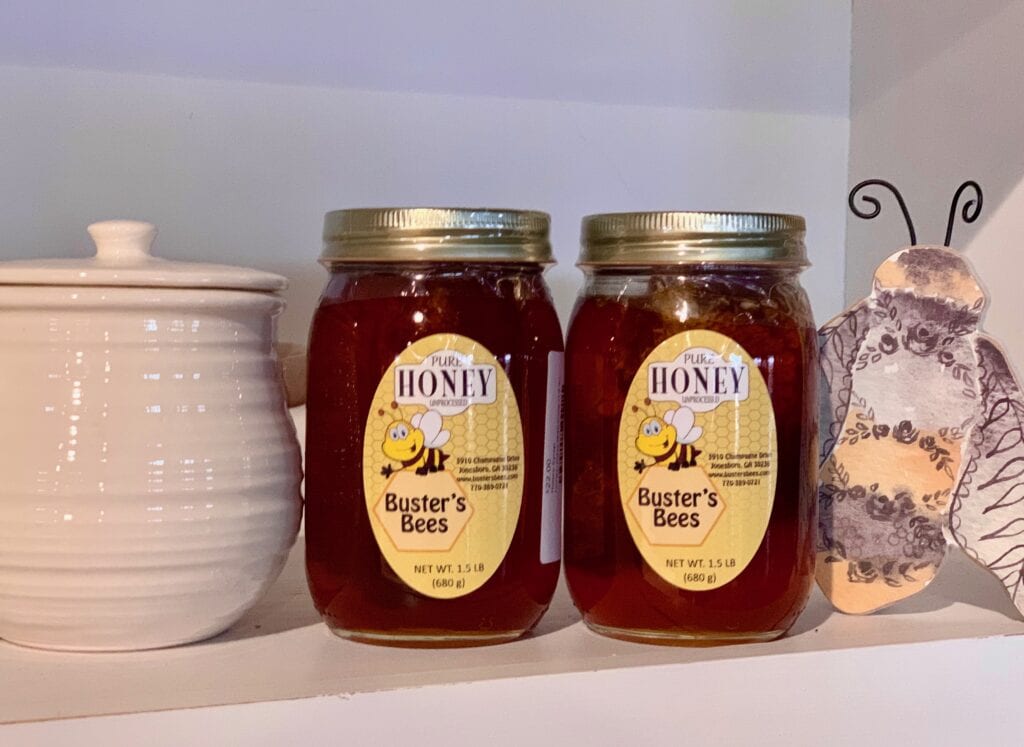 We'll See You on the Farm Soon!
We hope you enjoyed learning about all of the exciting things happening at Southern Belle Farm this spring! There is something for everyone to enjoy here and we can't wait to see you on the farm. As the weather warms up, be sure to check our website & social media for updates on upcoming seasons. And, don't forget that summer will be here before you know it which means even more U-Pick fruits like peaches, blackberries, blueberries, and muscadines!
🍓See you this spring!