What a year! 2021 is almost behind us, but we are looking forward to a brand new year filled with more fun here at Southern Belle Farm. We want to thank everyone who came out to enjoy our seasonal events. Helping you make family traditions at our farm is our favorite thing to do, and every year gets better and better!
Before we say hello to 2022, let's remember all the fun we had together!
Spring on the Farm
This past spring, we picked gallons of the sweetest strawberries in the south! It's difficult to say which season is the best, but we know without a doubt that Strawberry Season is a highly anticipated time for visitors.
Every spring, we invite guests to enjoy berries from our U-Pick Strawberry Fields or pick up a few buckets of pre-picked berries from our Country Market. It's the perfect spring activity! After the chilly weather finally passes, we are all itching to get outside for some fresh air. All ages enjoy the simple activity of picking berries with family and friends in our 12-acre strawberry patch. We celebrate with all things strawberries during spring, including strawberry ice cream, strawberry cobbler & shortcake, strawberry jams, jellies, preserves in the market, strawberry slushies, and more! And to top it all off, we reopen Outdoor Activities to round out your visit and give the kids (and kids at heart) some time to run around and have some fun.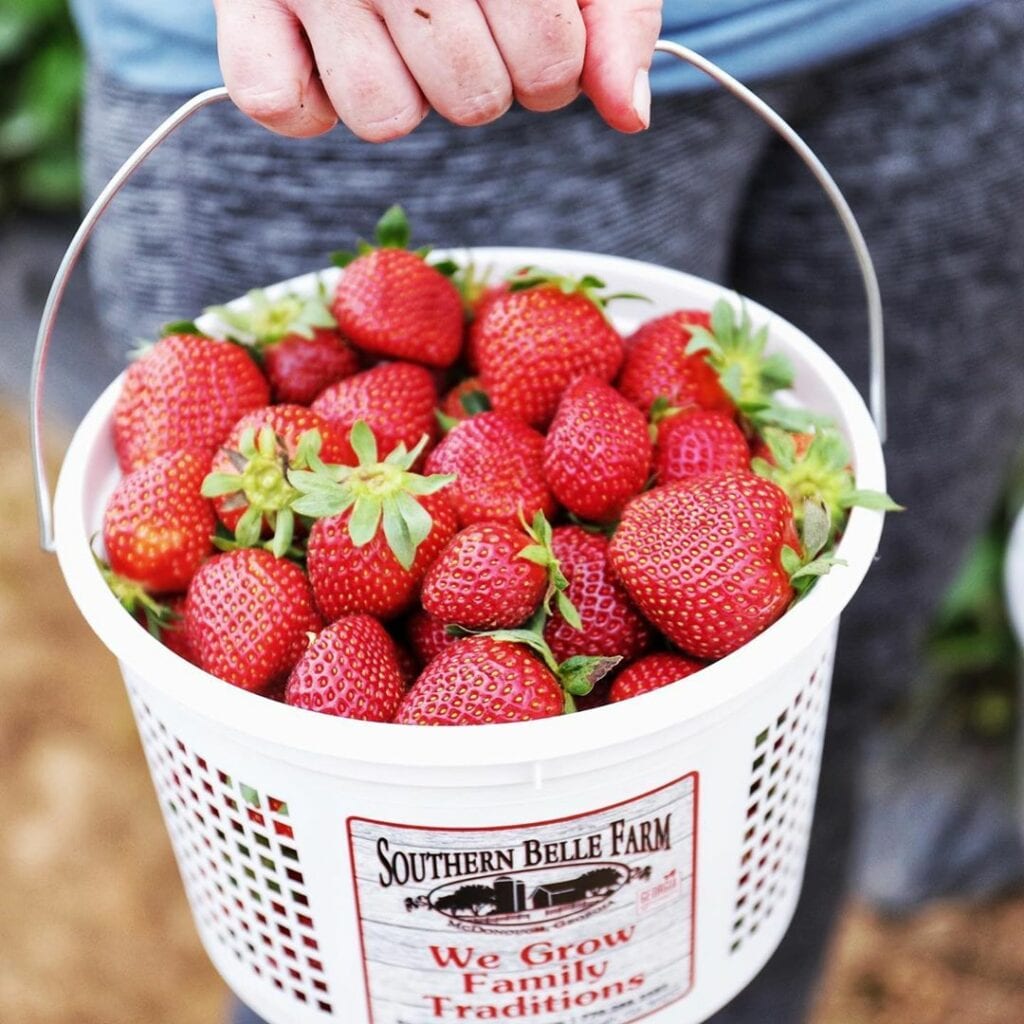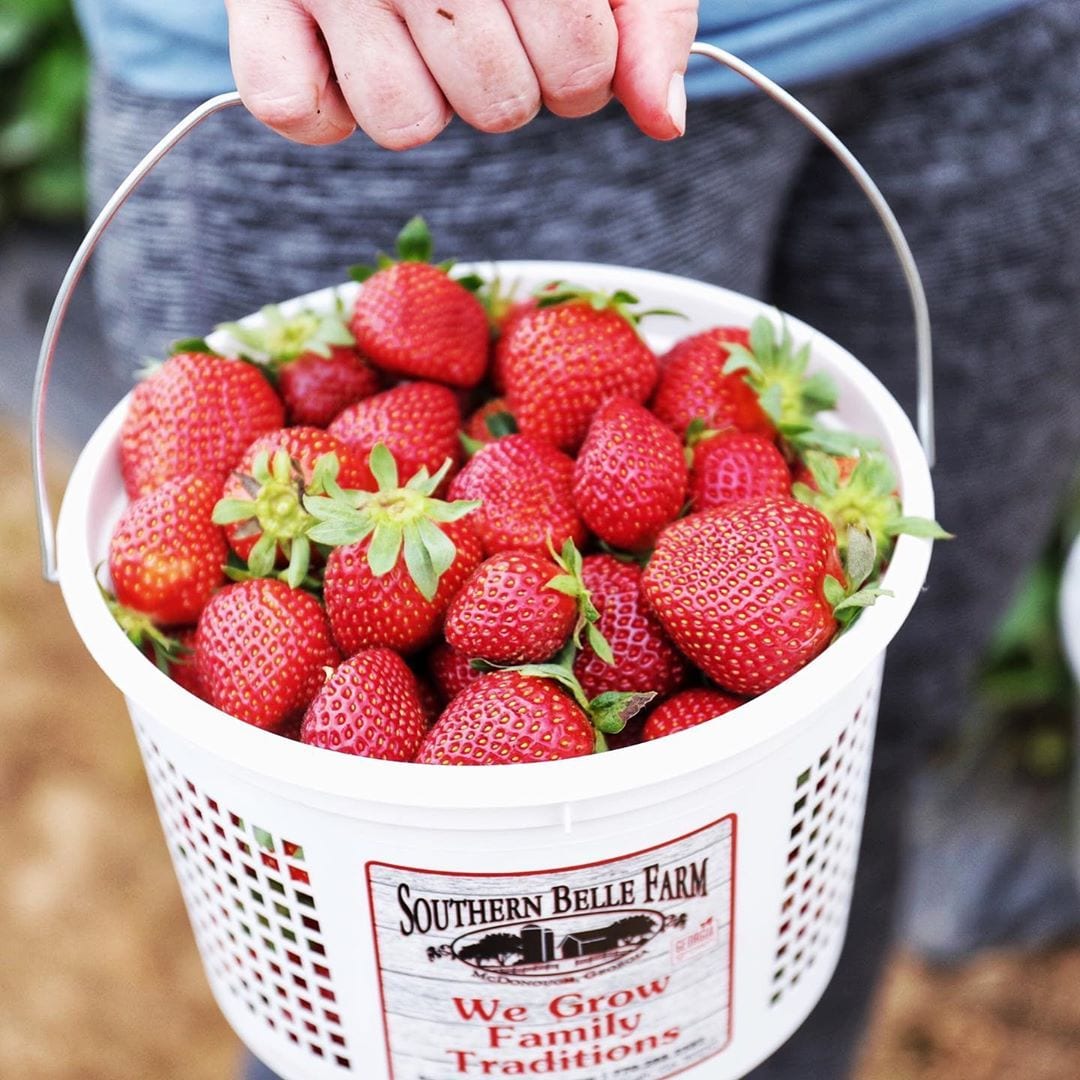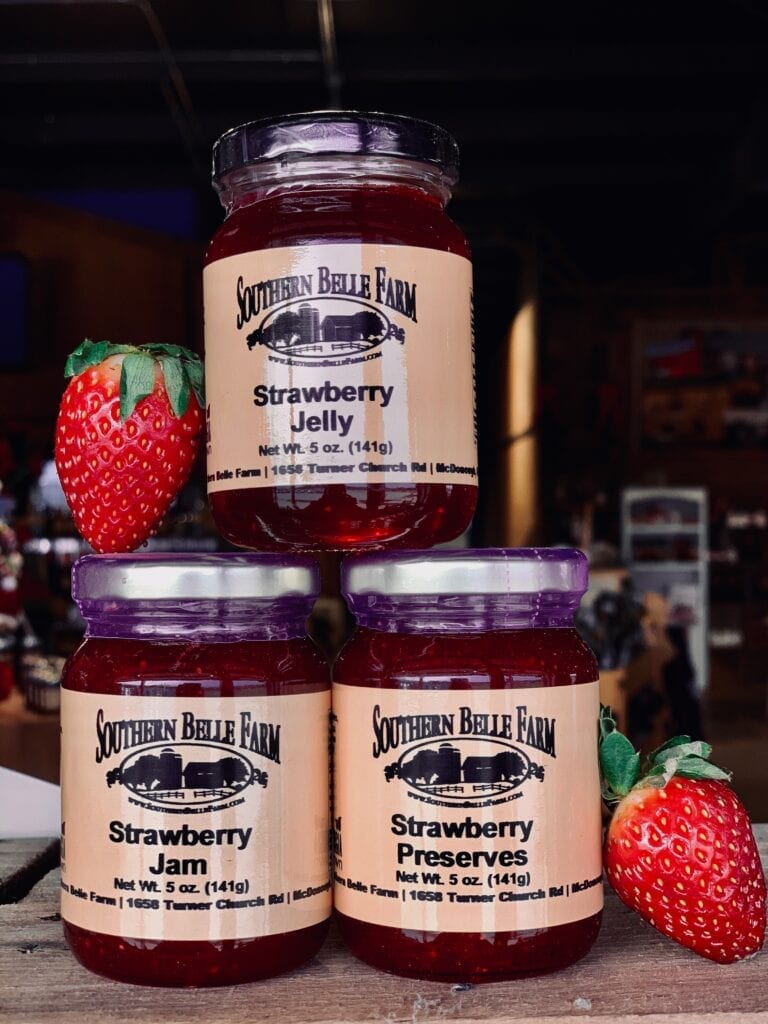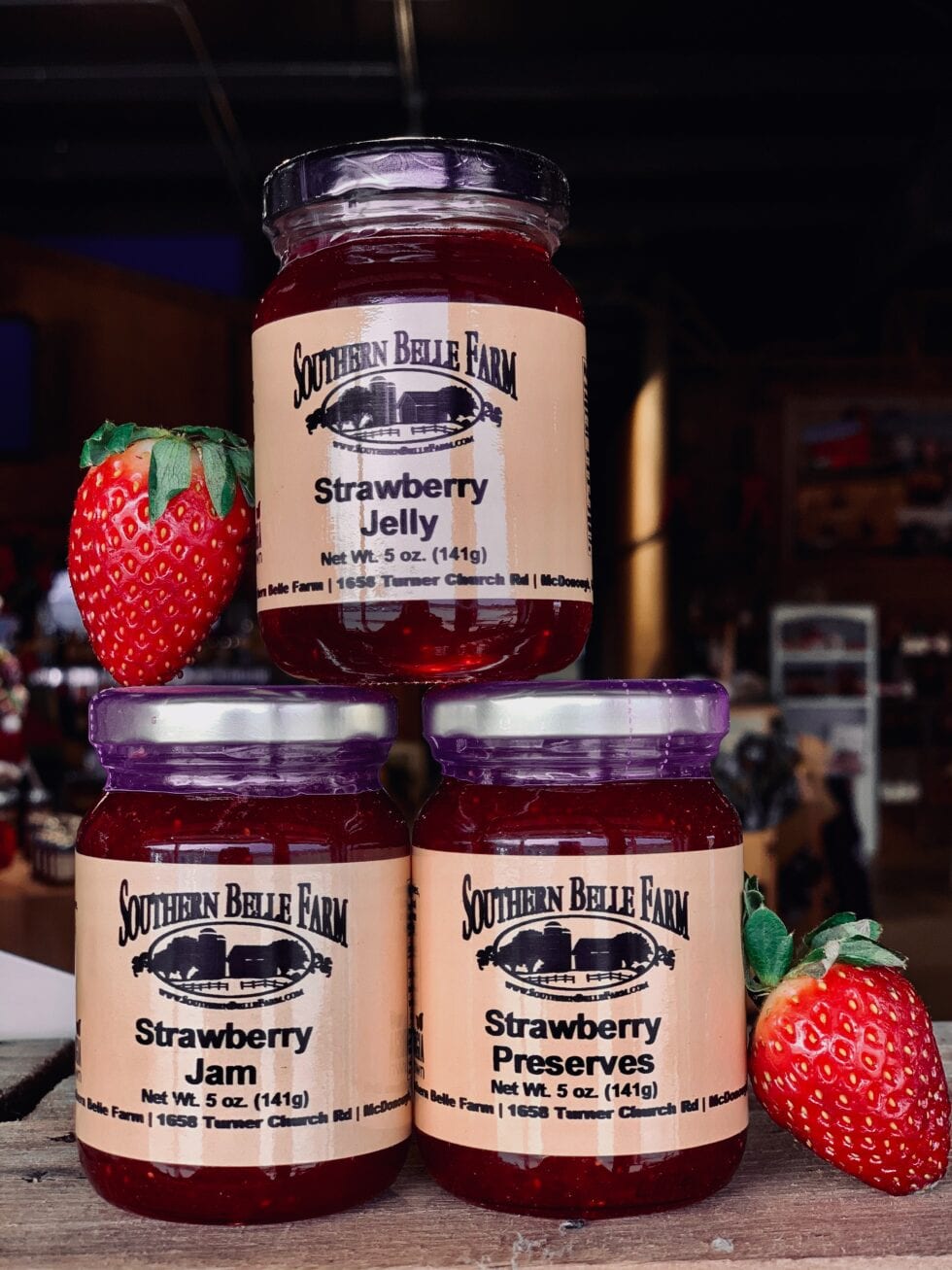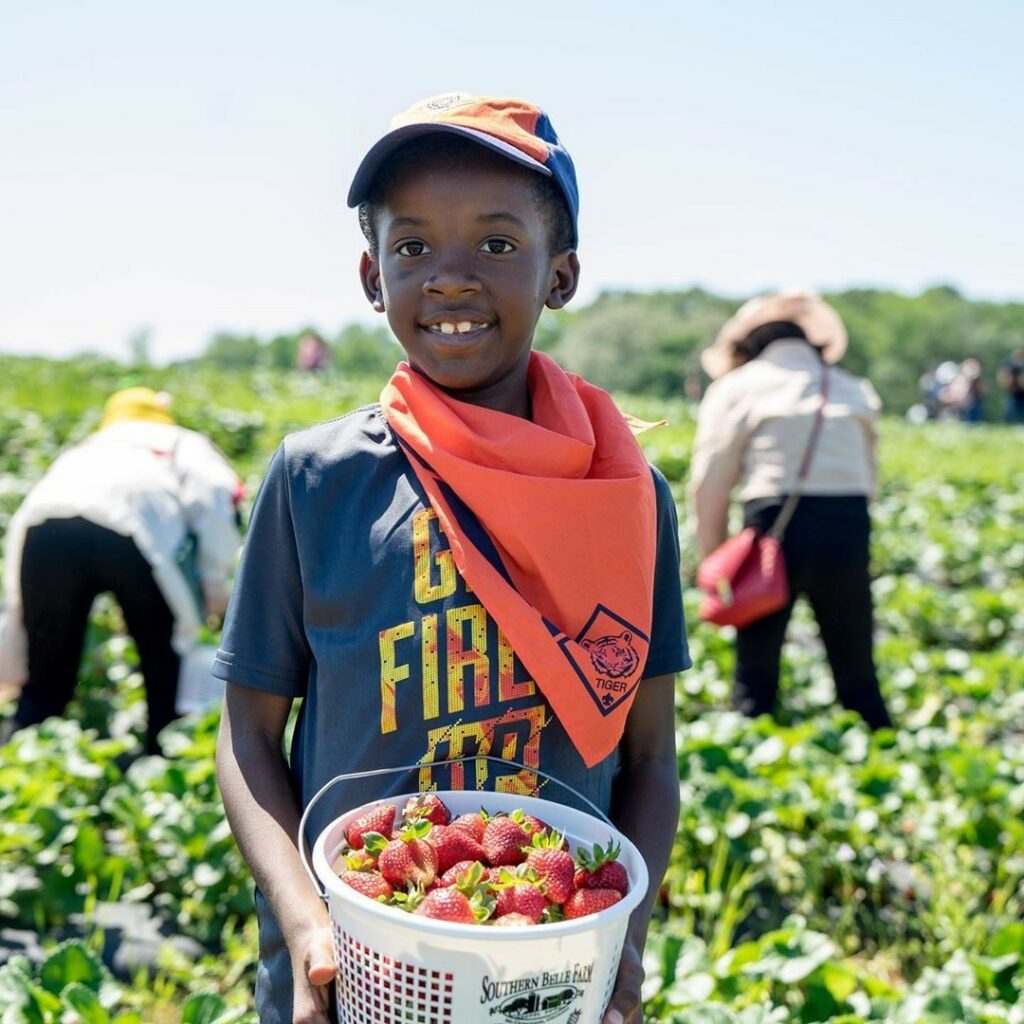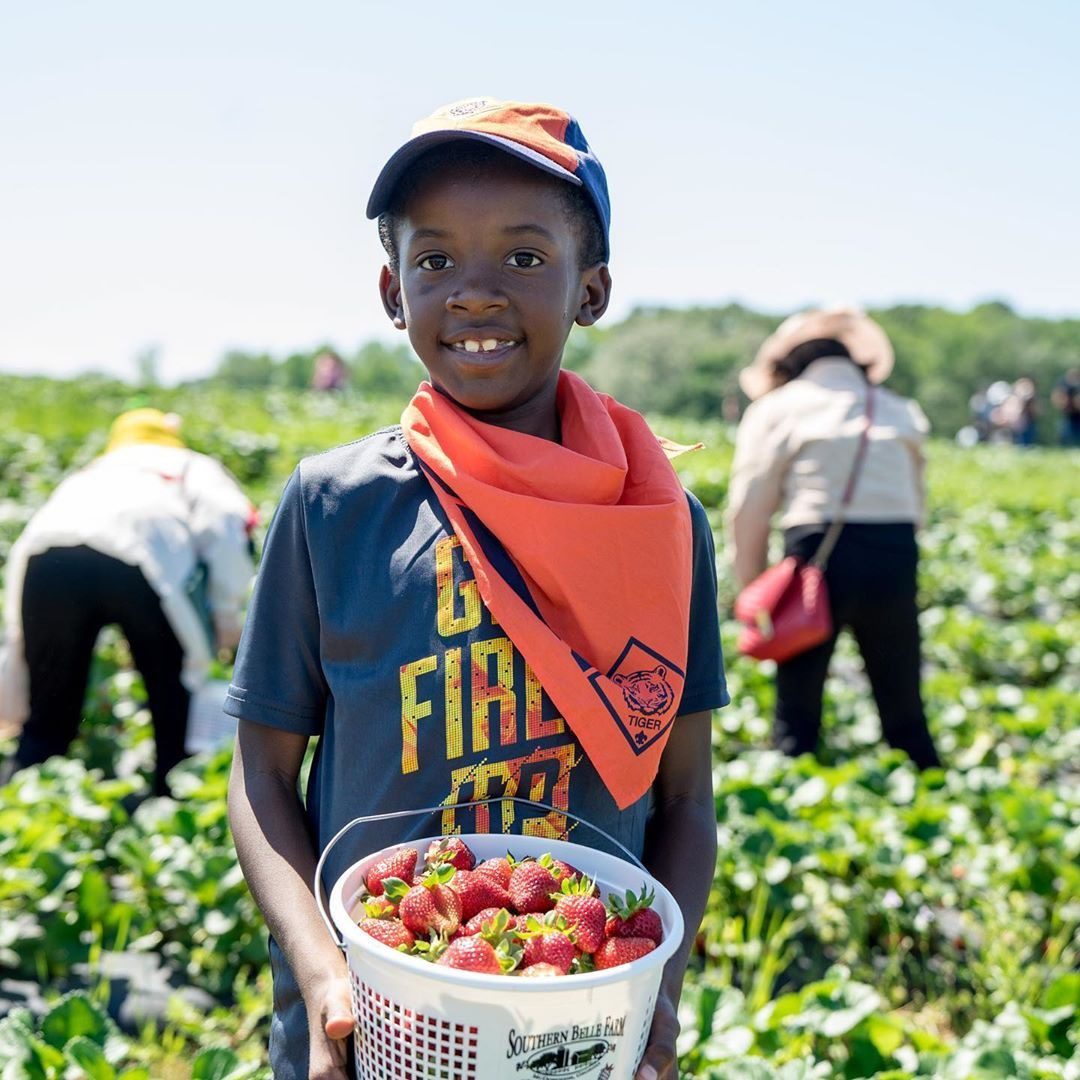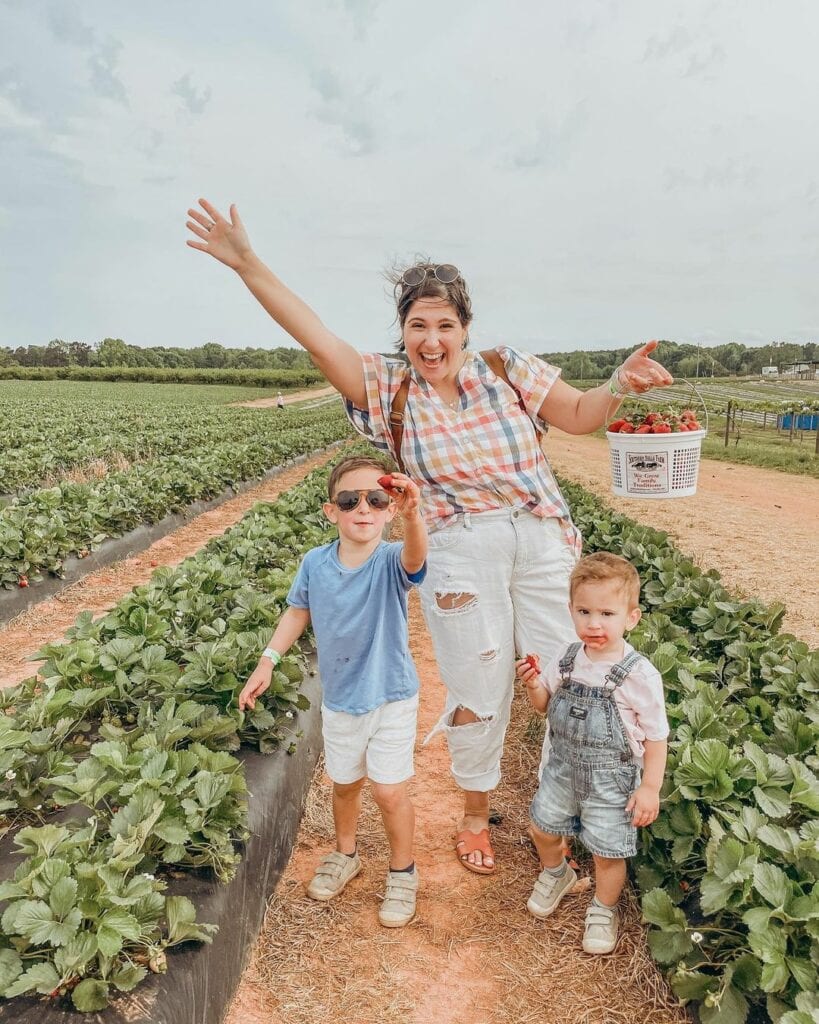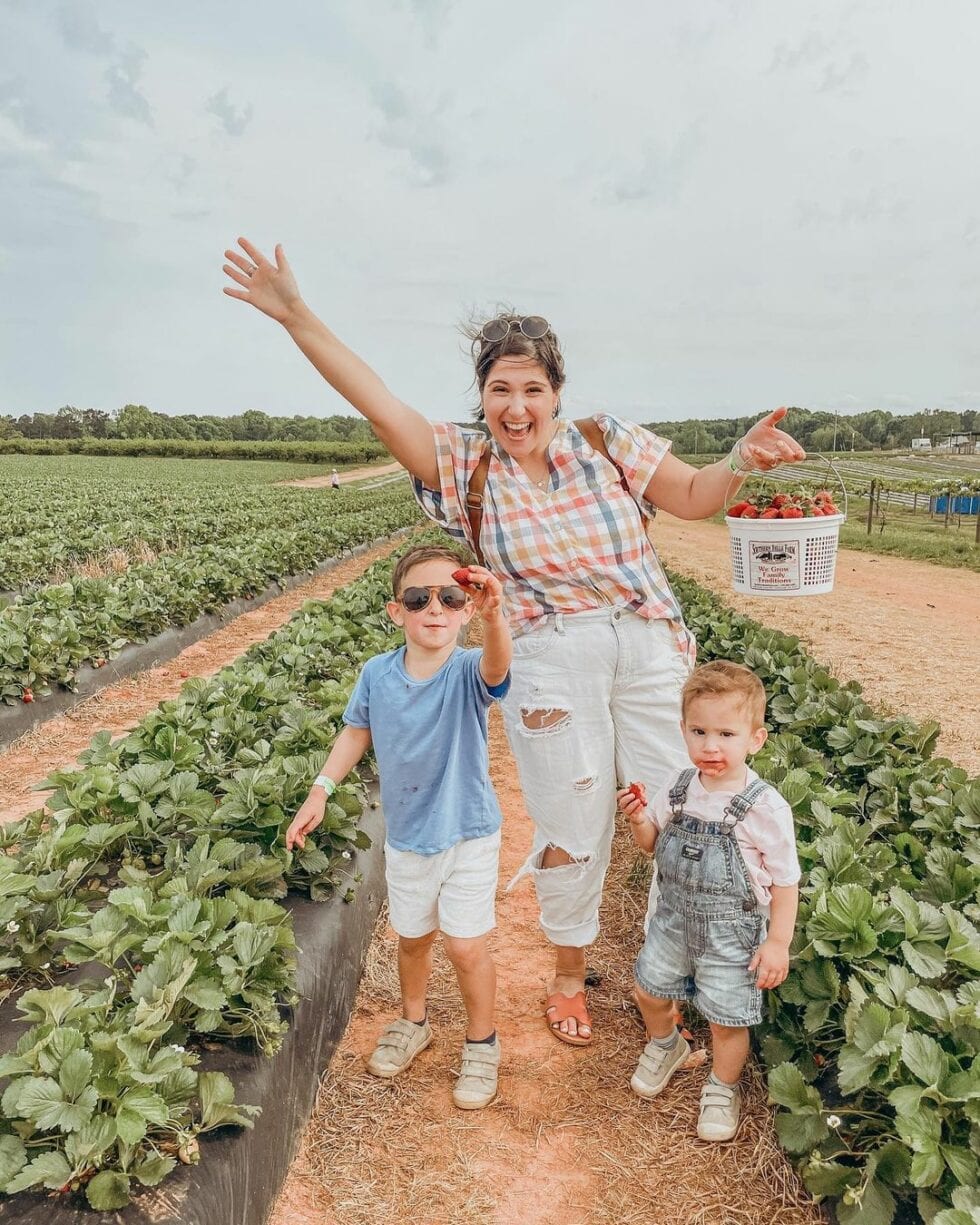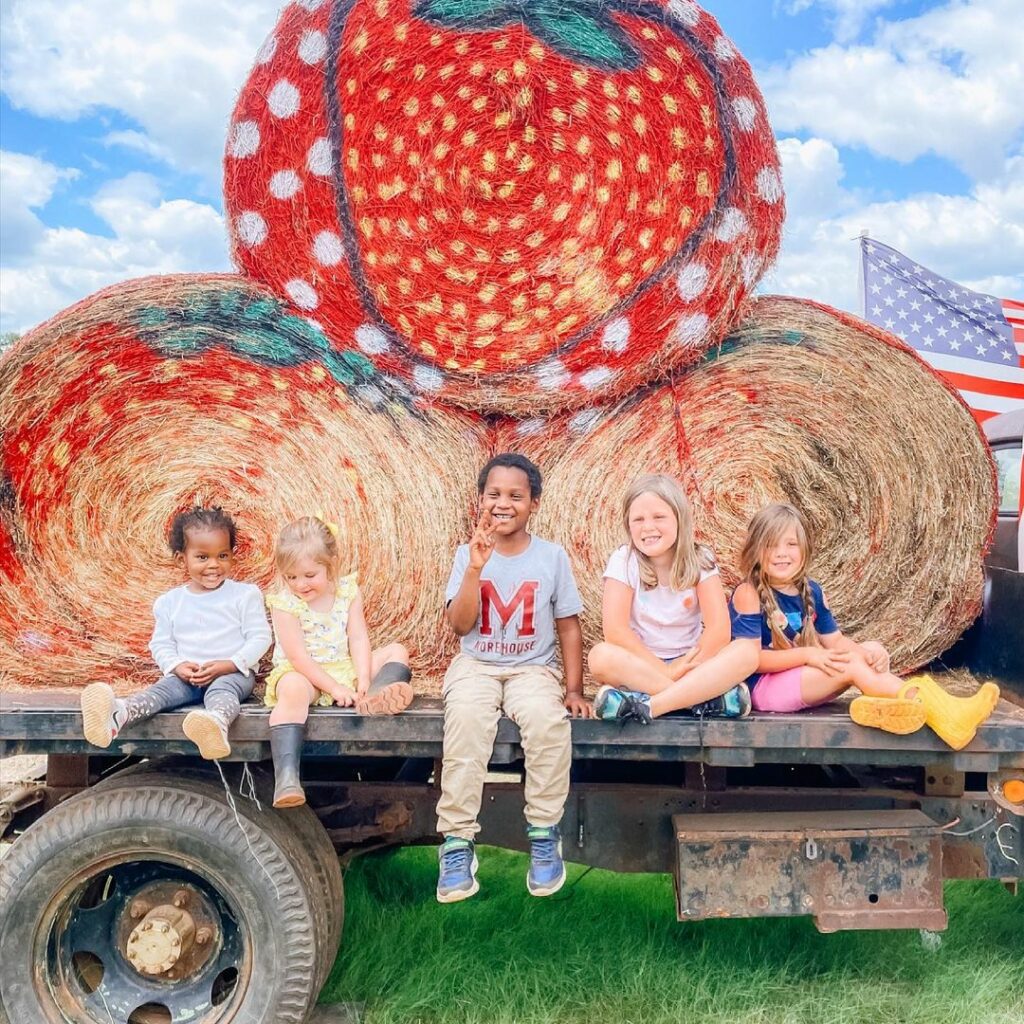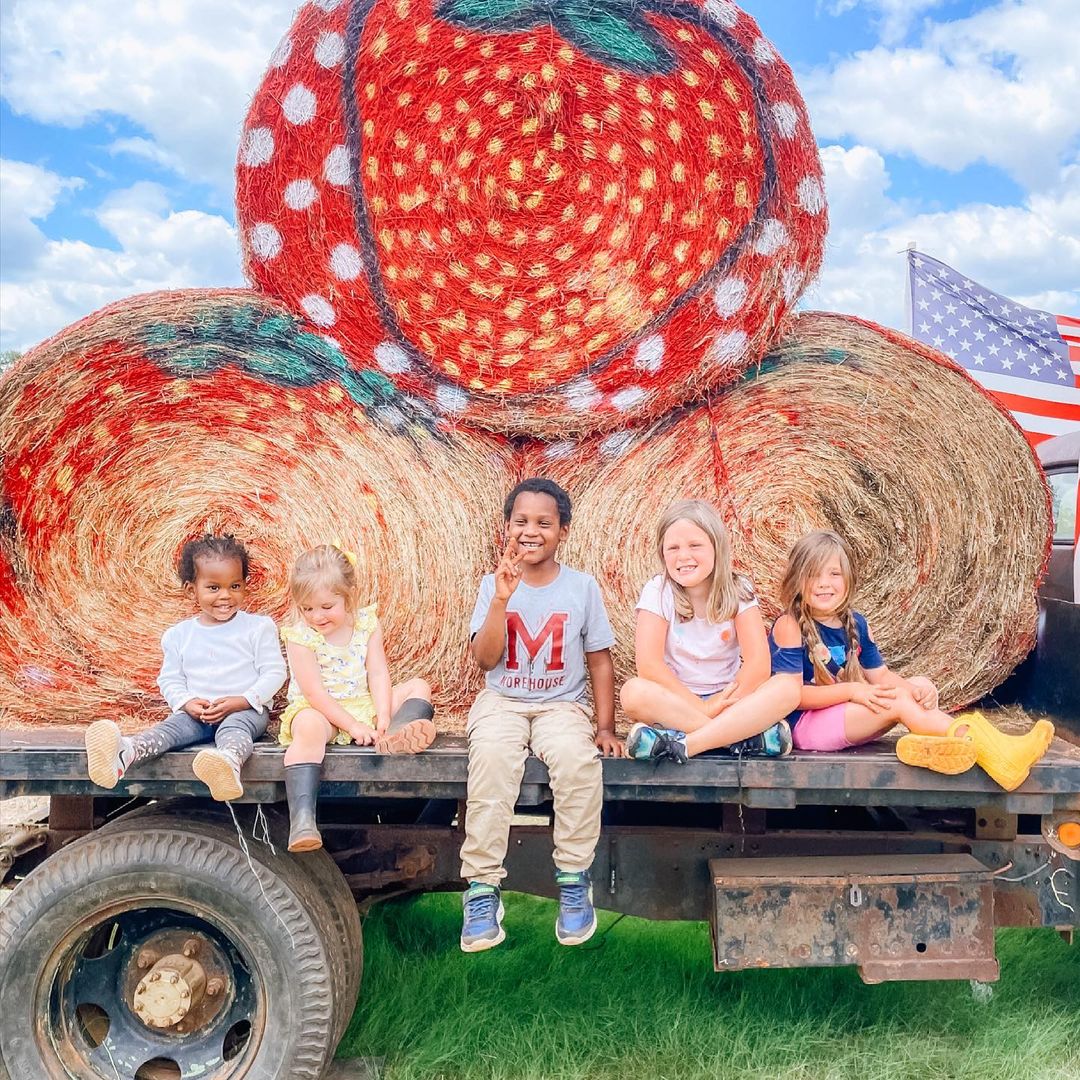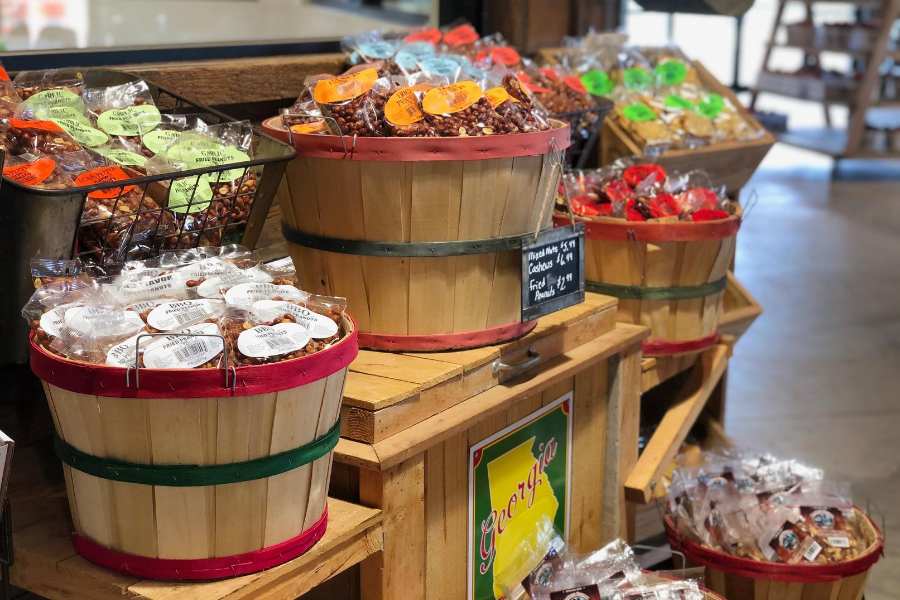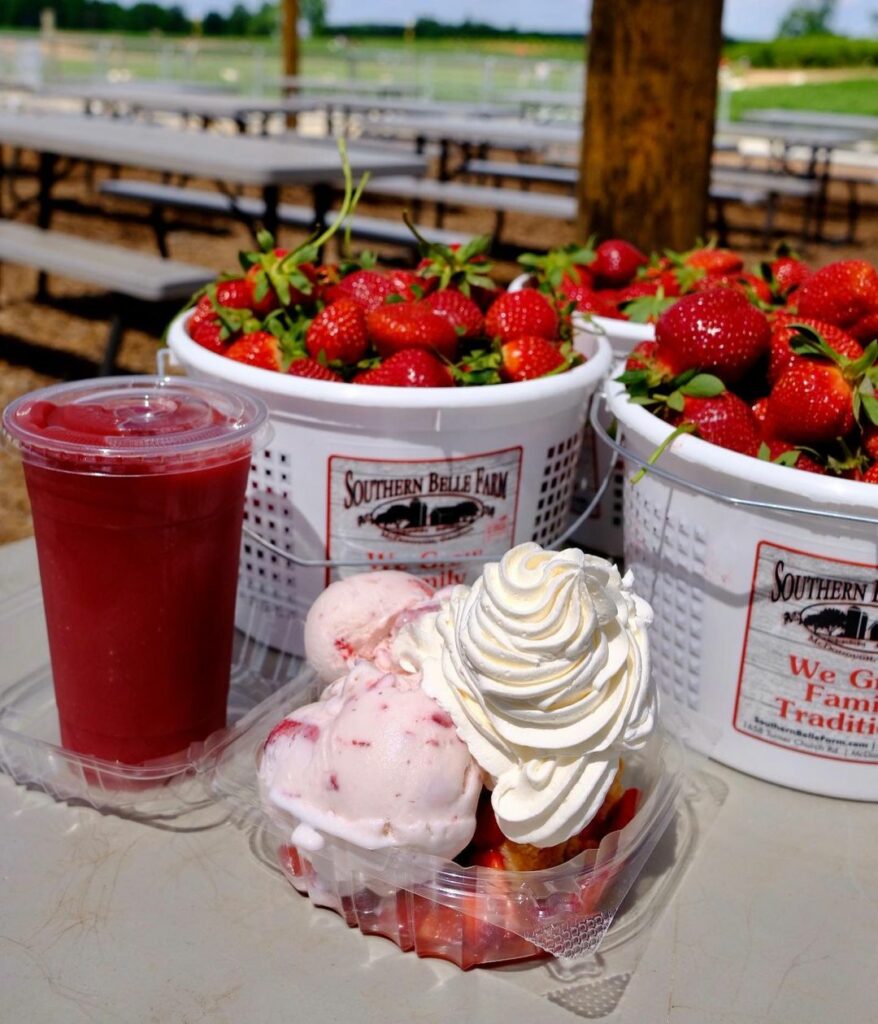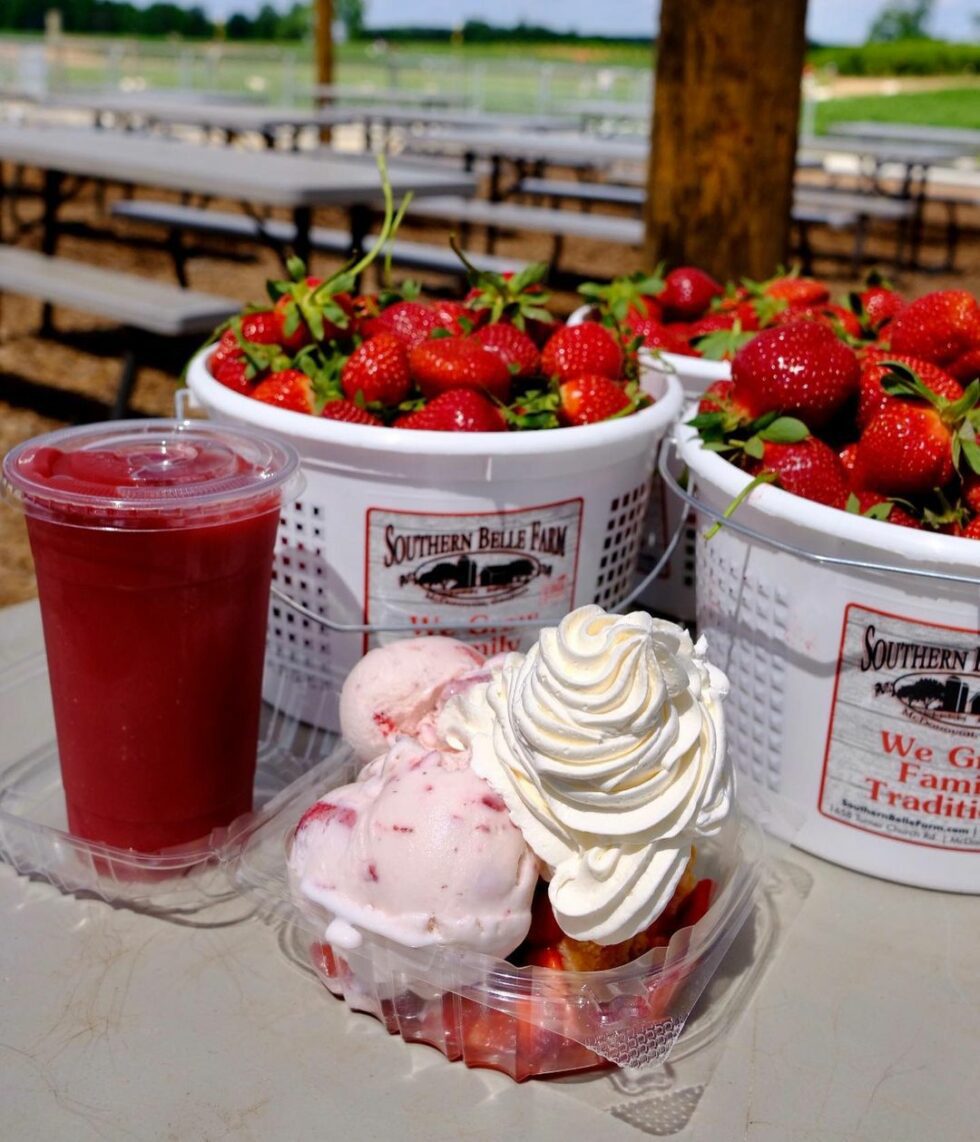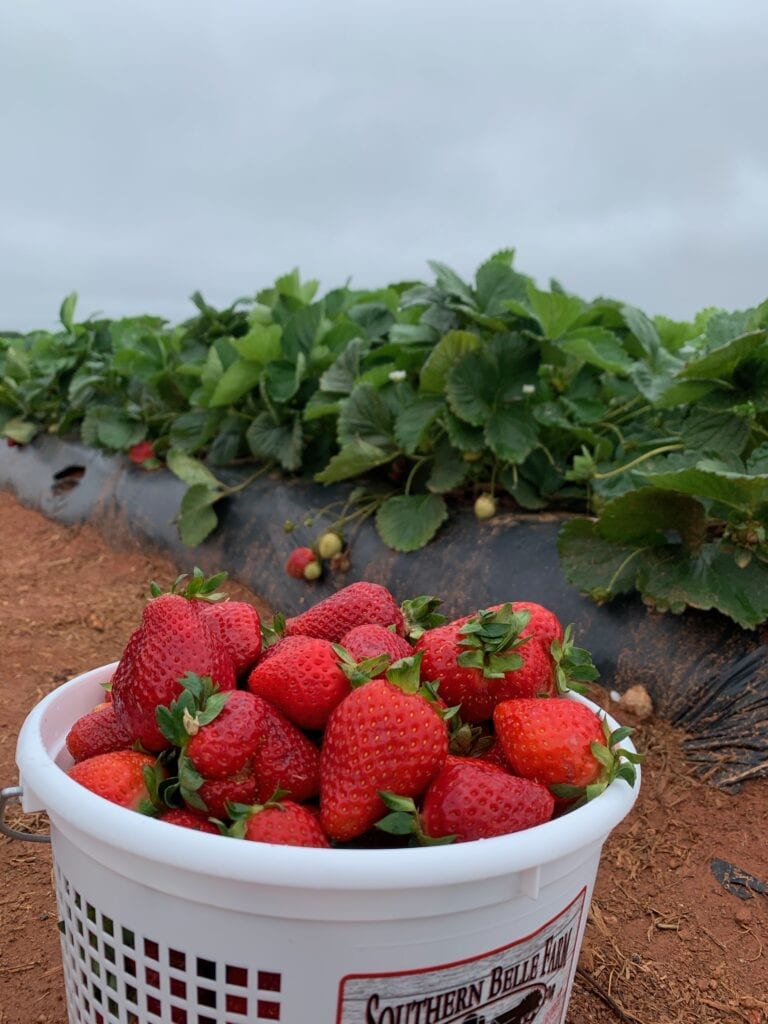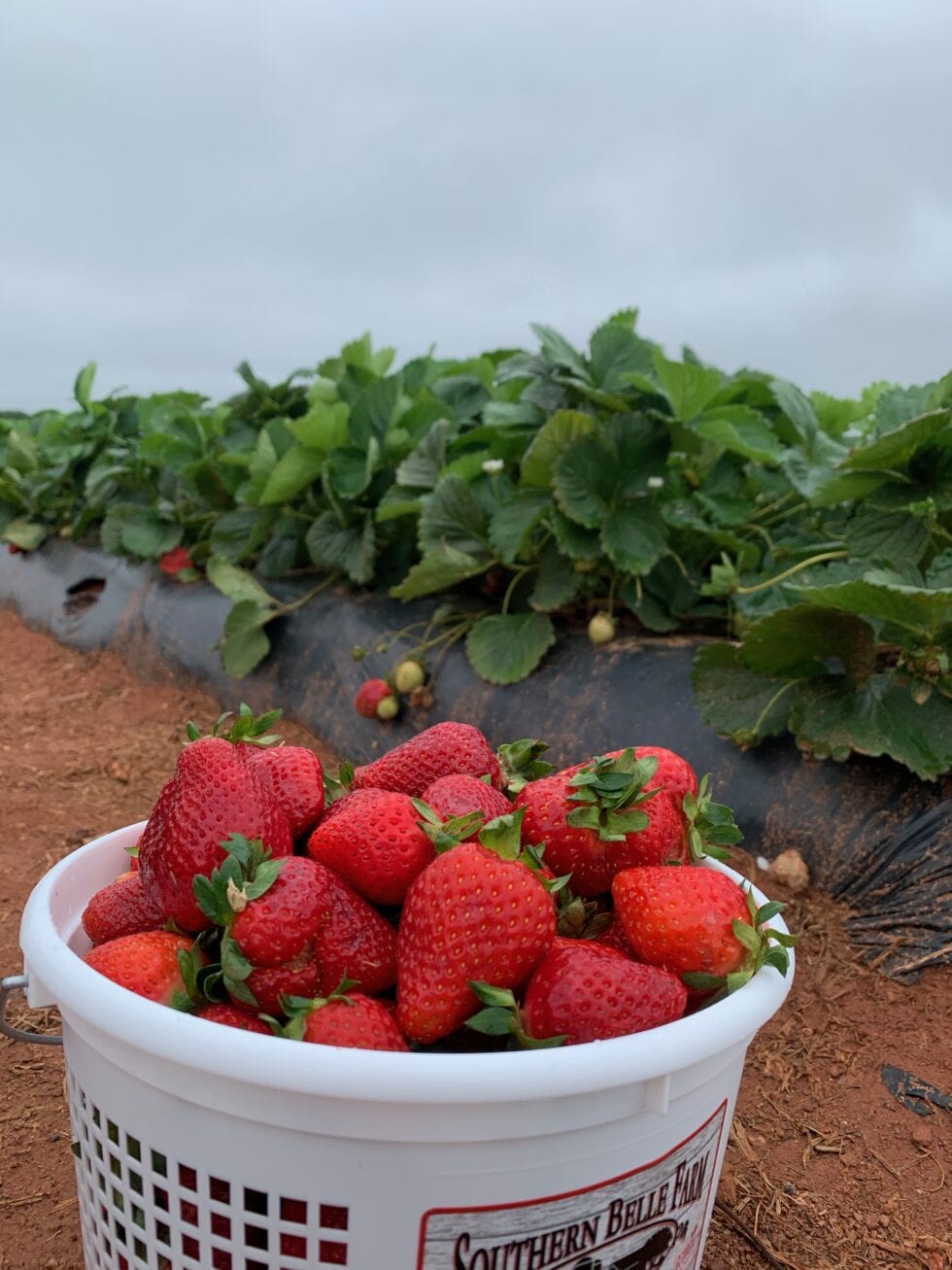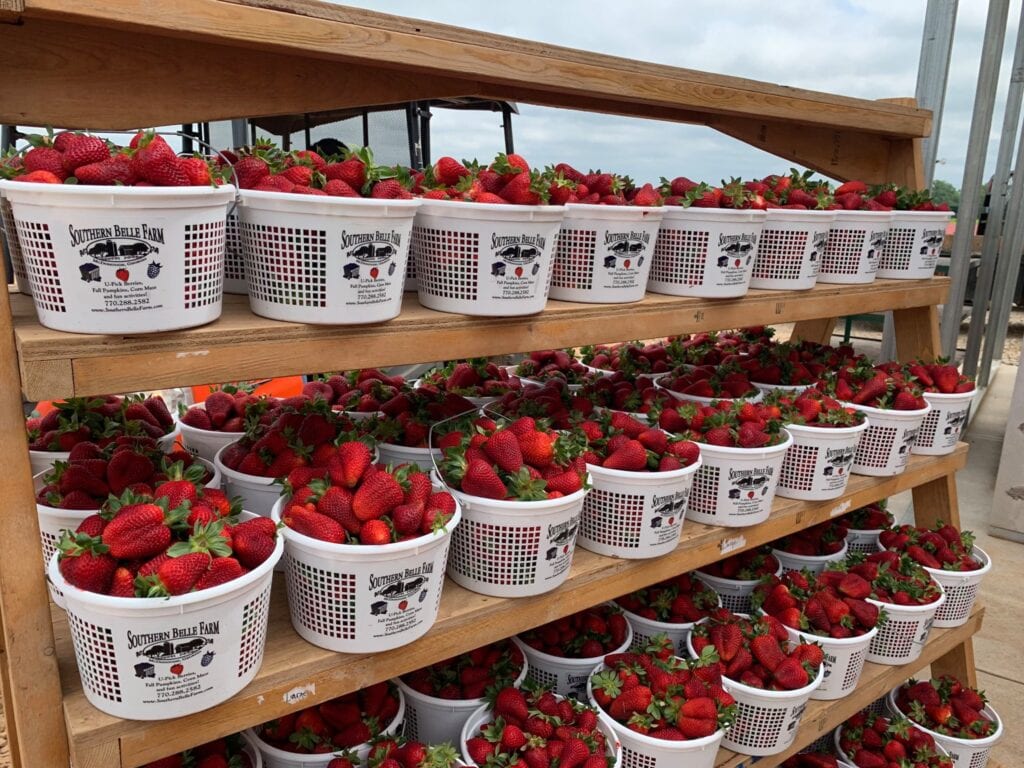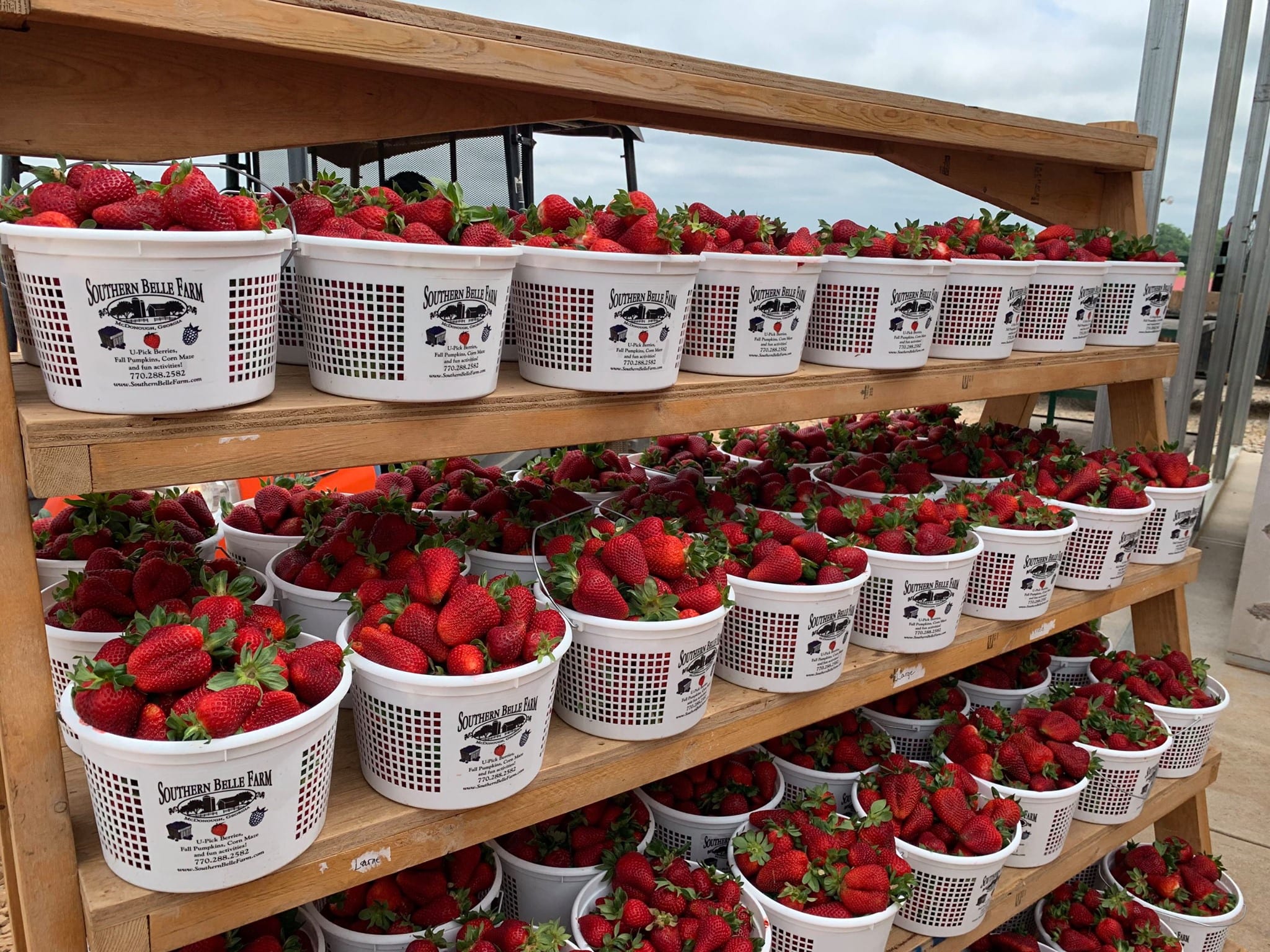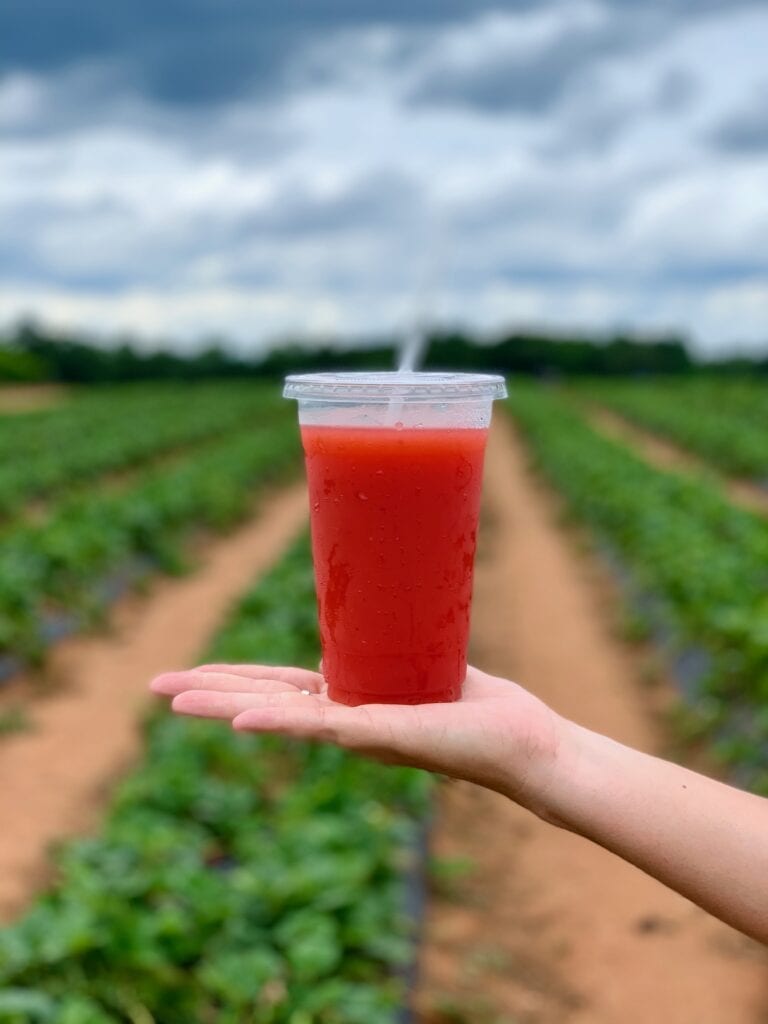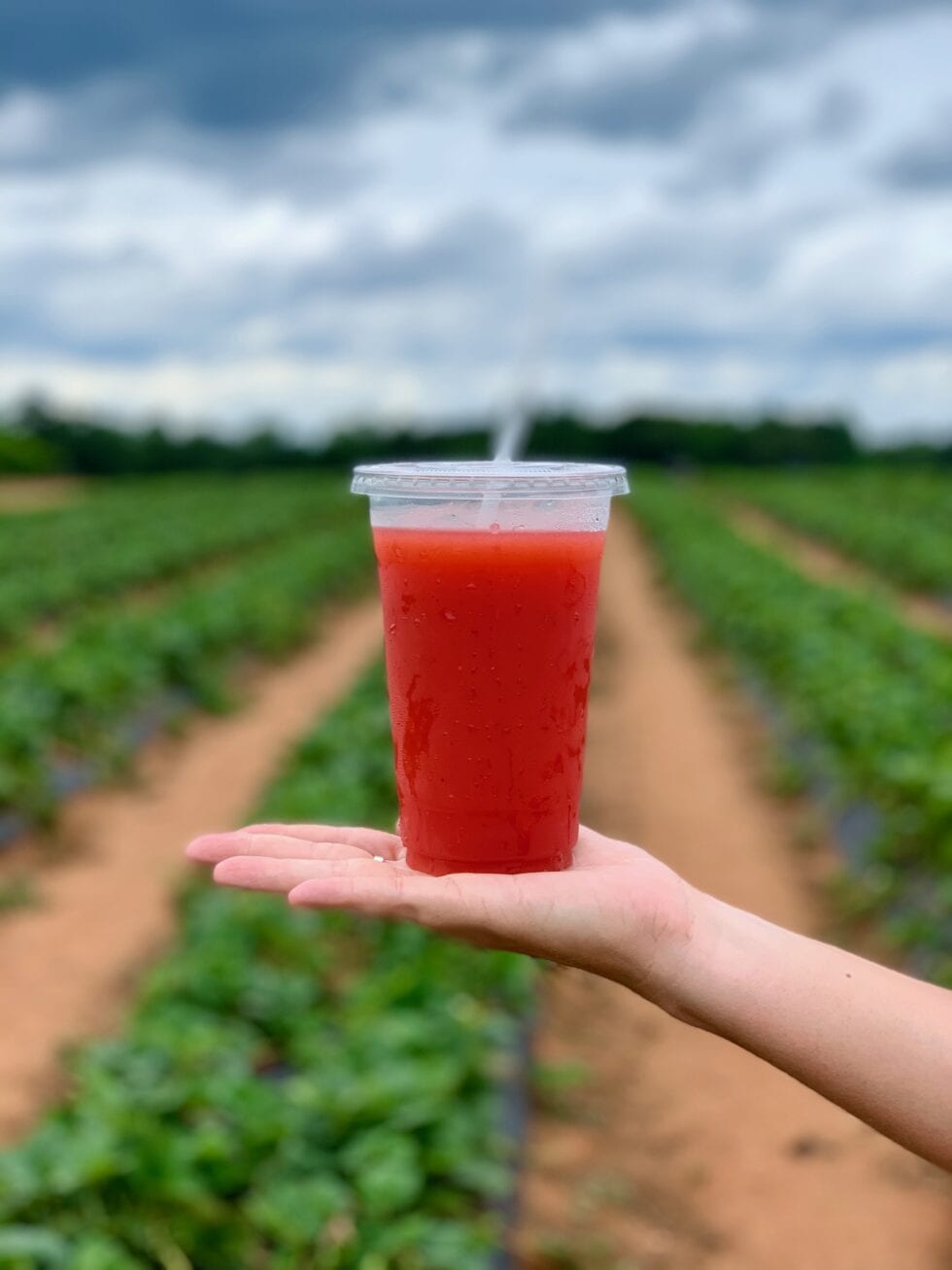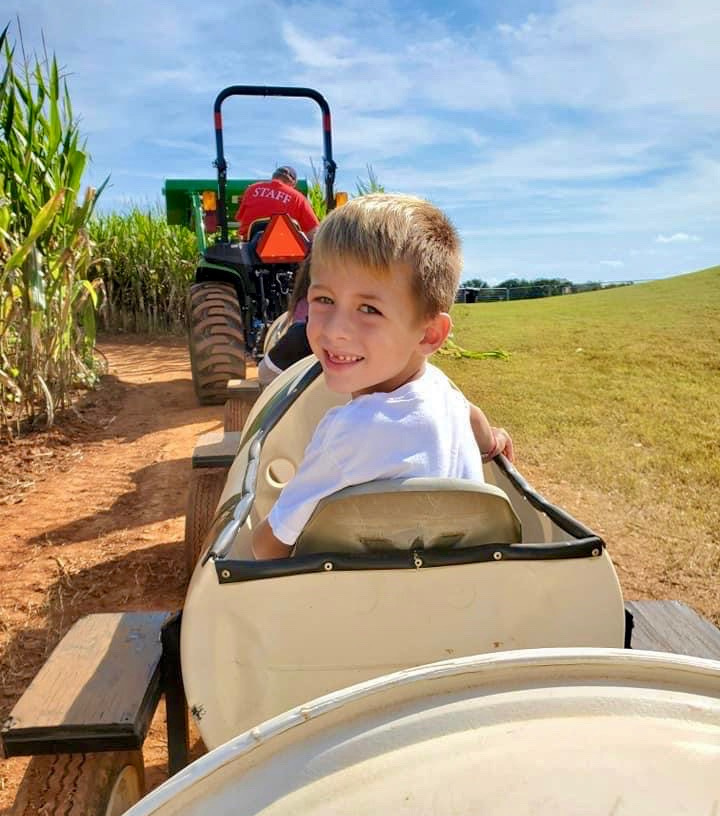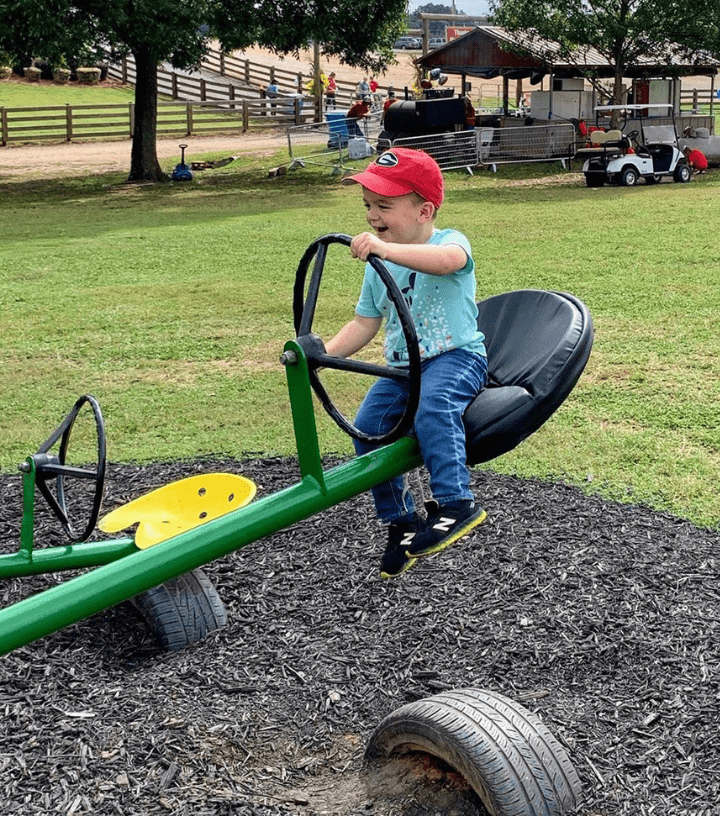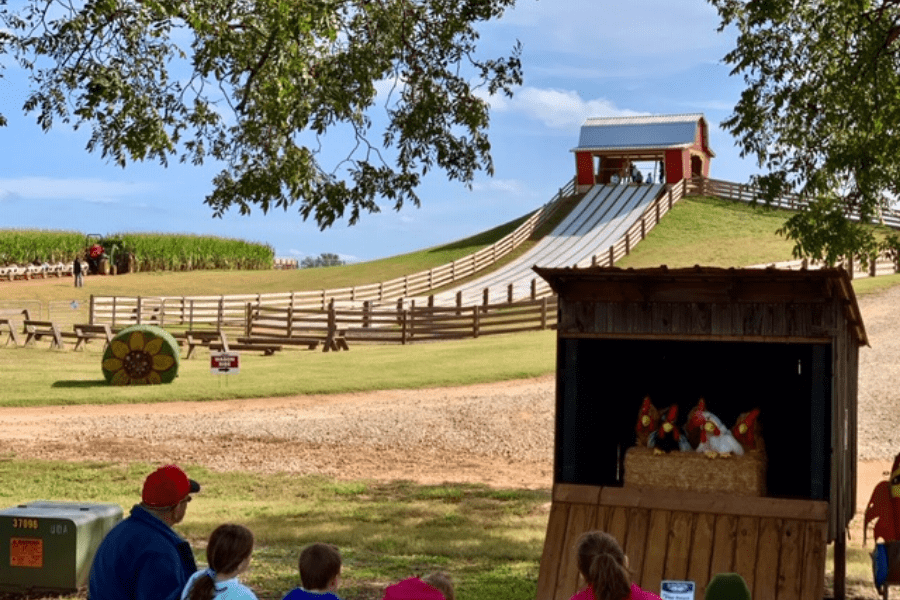 Summer on the Farm
When our Summer Season finally comes around, it's time to have fun in the sun while picking even more of your favorite fruits – peaches, blackberries, blueberries, and muscadines. Not to mention, our flower field is in full bloom during this time and is filled with colorful zinnias to pick and take home.
By this time of year, we still have some strawberry picking available, but the star of the show is our peaches! If you've never had a fresh peach, you are missing out. Georgia is the peach state, after all! Our peach orchard is stunning, and visitors love taking photos during their trip. The only thing better than picking them fresh is enjoying them in Mimi's cobblers, shortcake, or ice cream over at the Country Market.
Our Summer Season is great for families looking for outdoor activities during summer break or anyone looking for something unique and fun to do during the summer. You'll have to pay us a visit in summer 2022 for some fun in the country and a scoop of our famous homemade ice cream!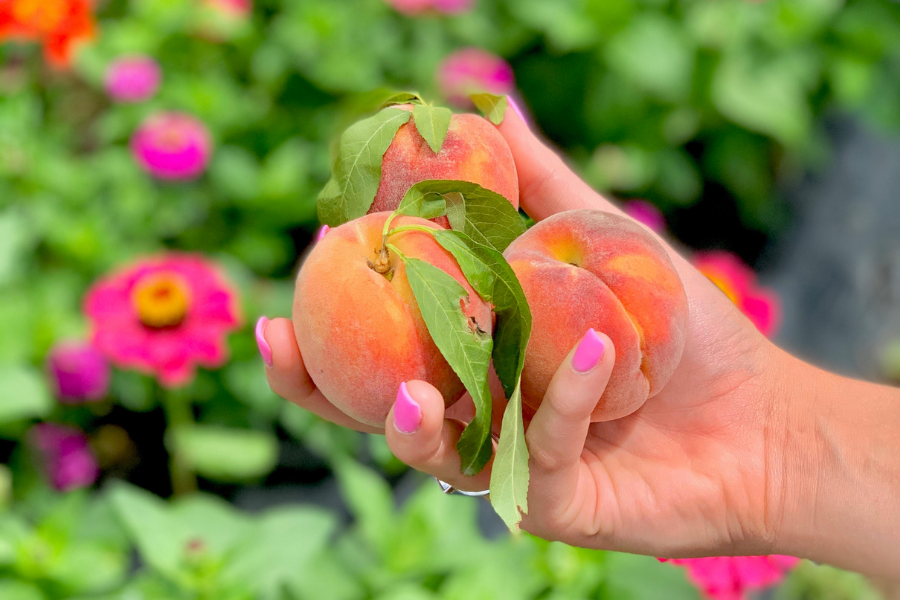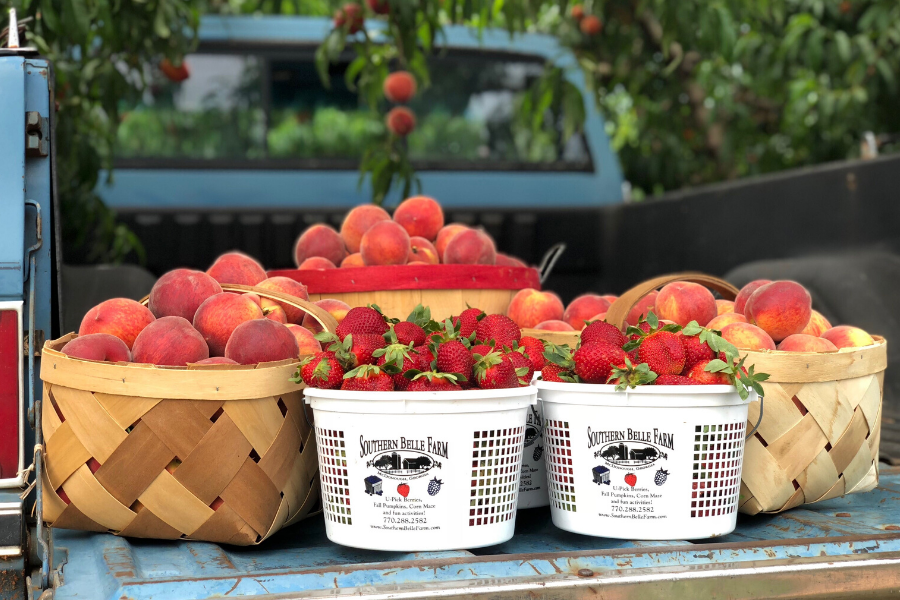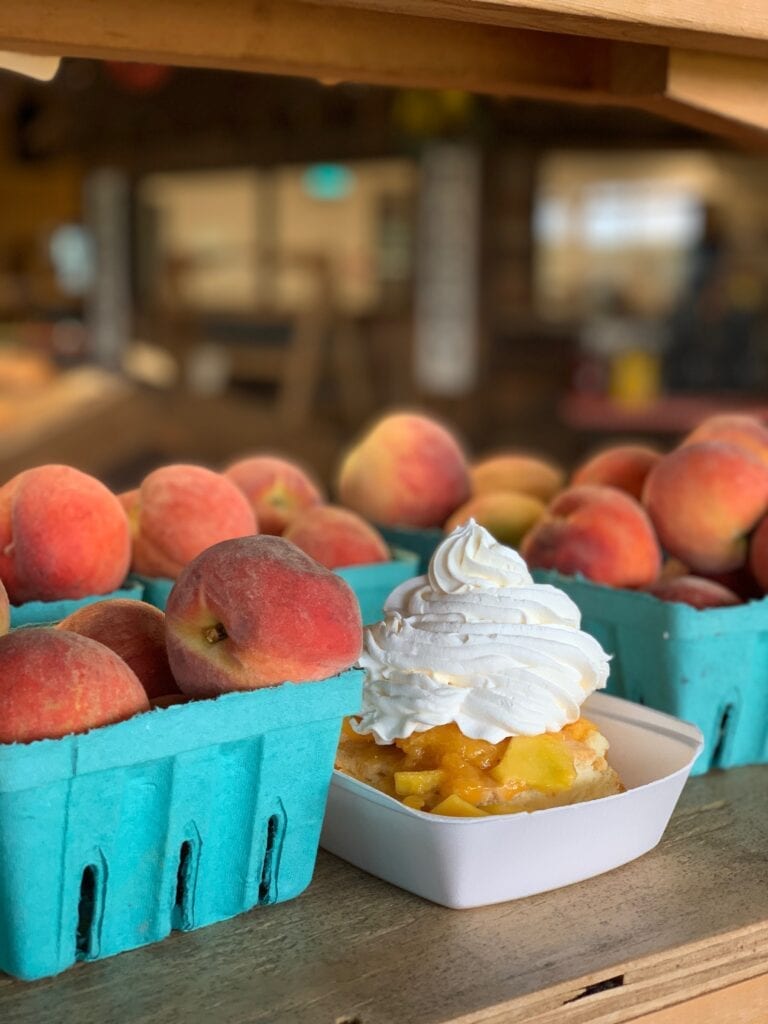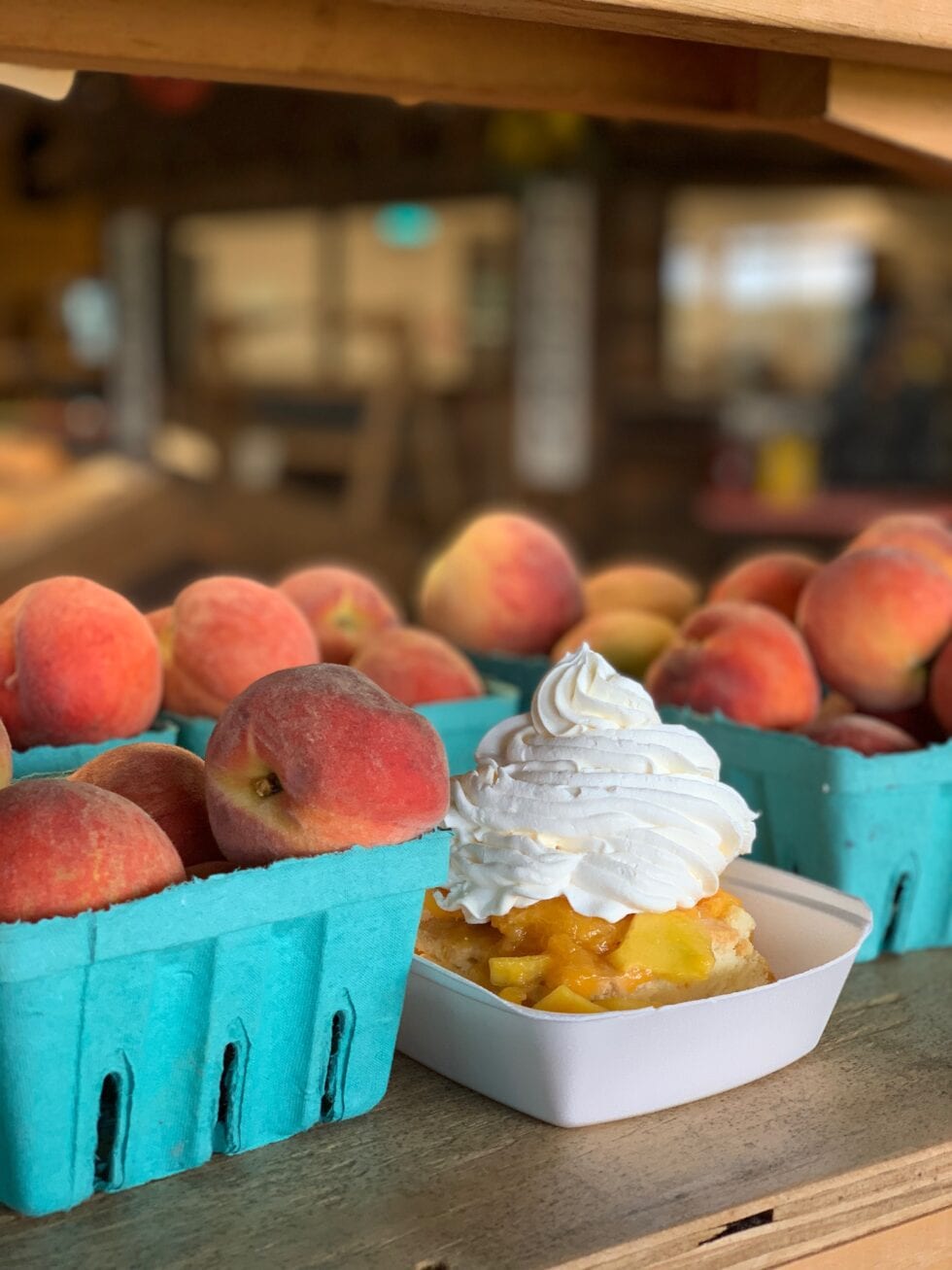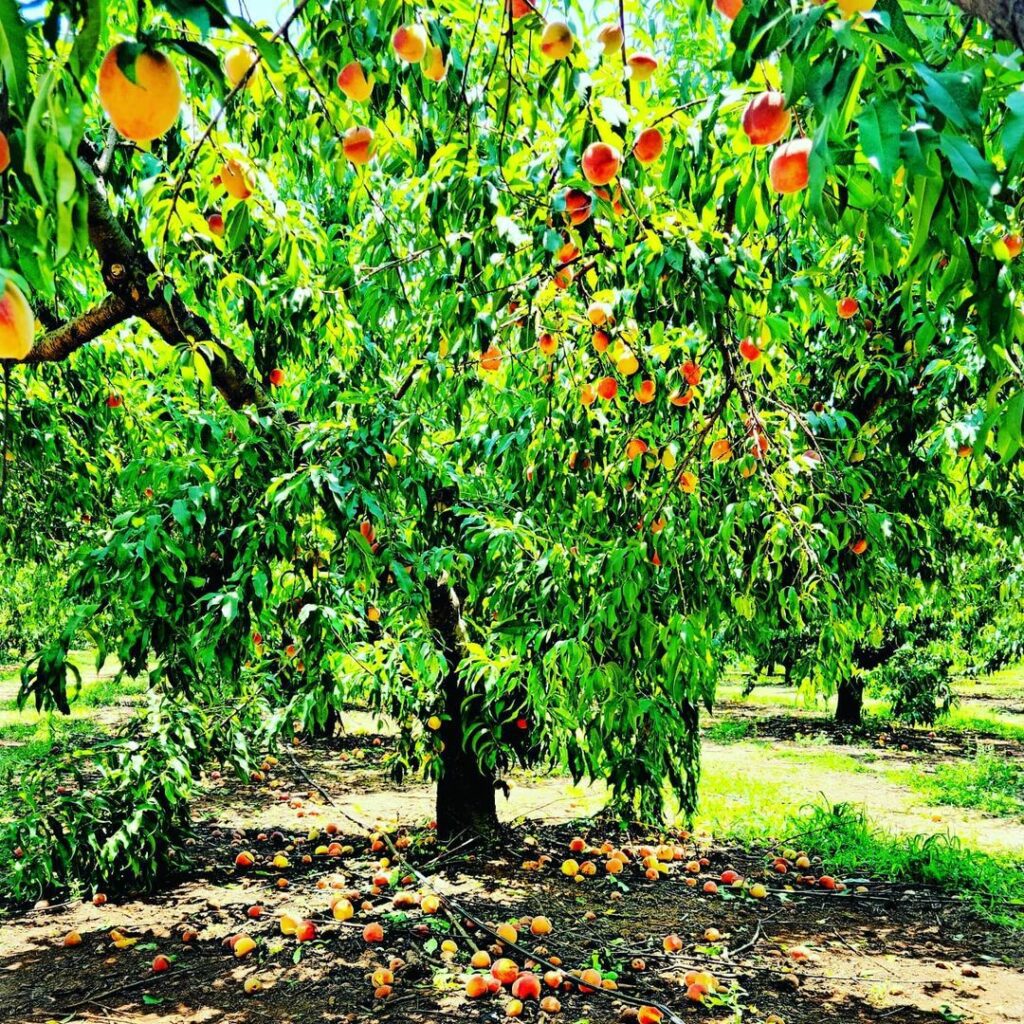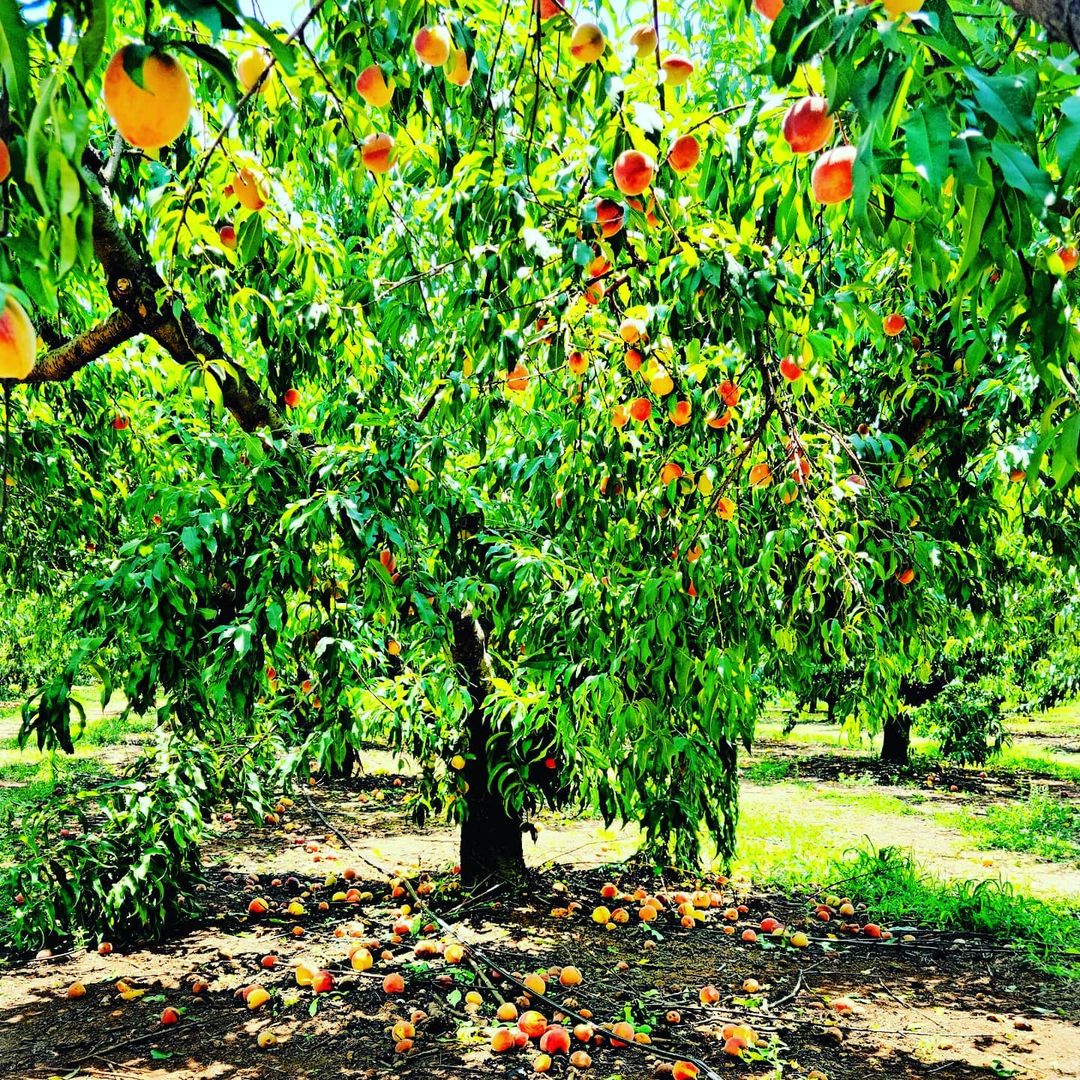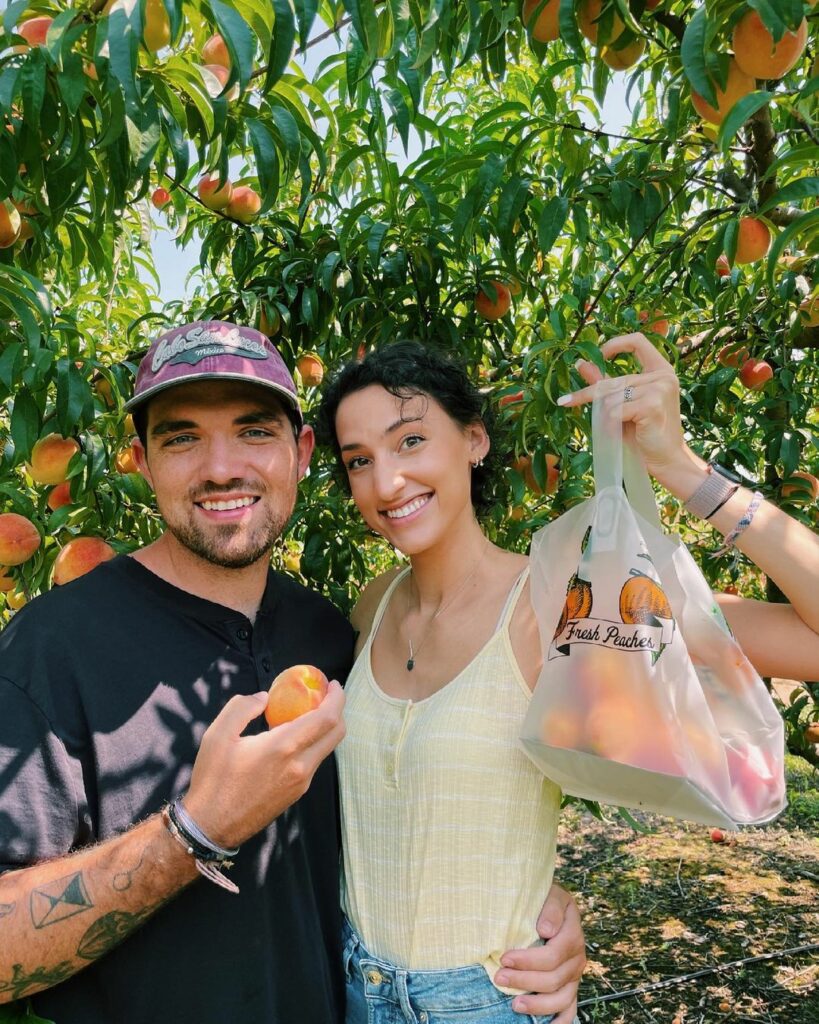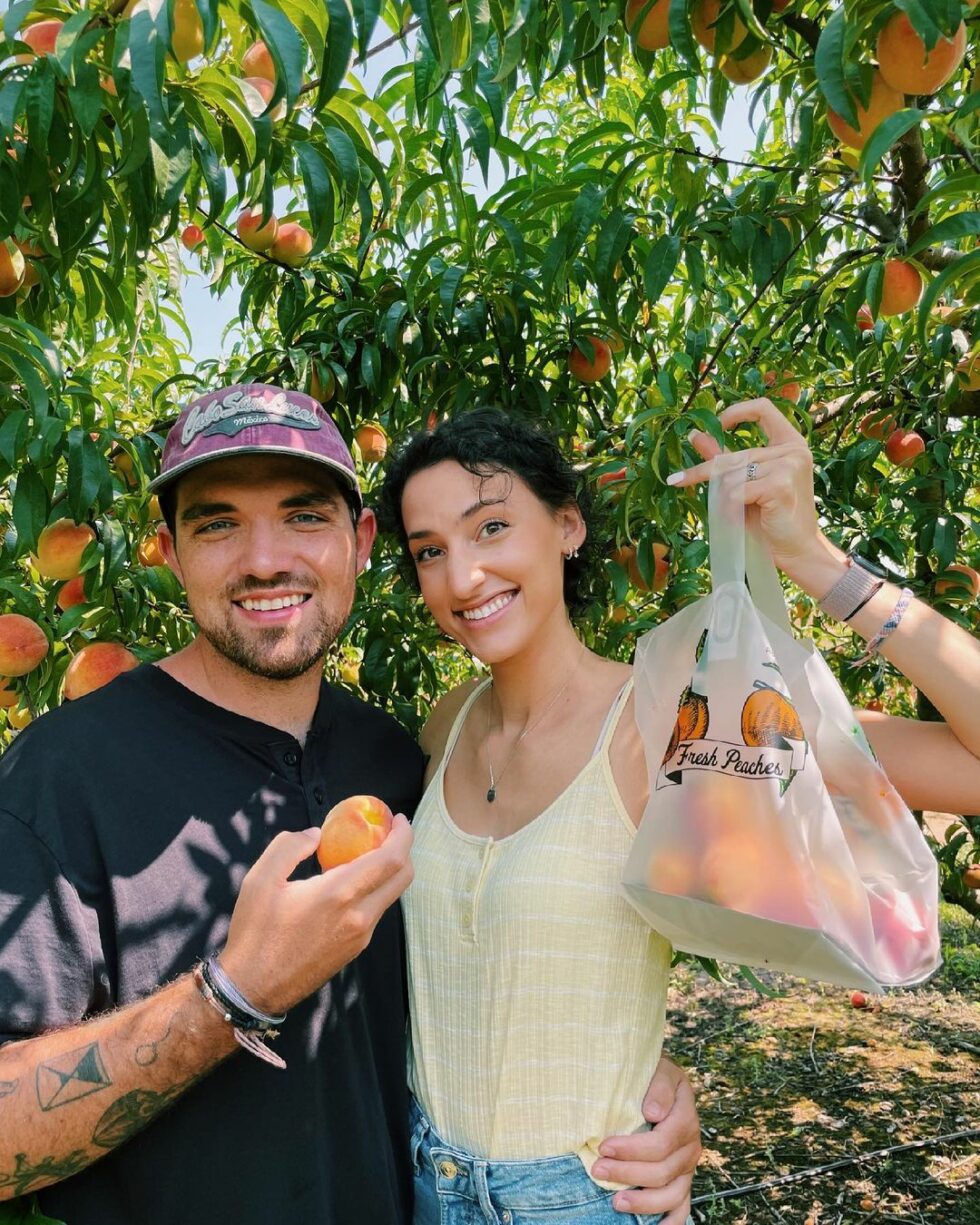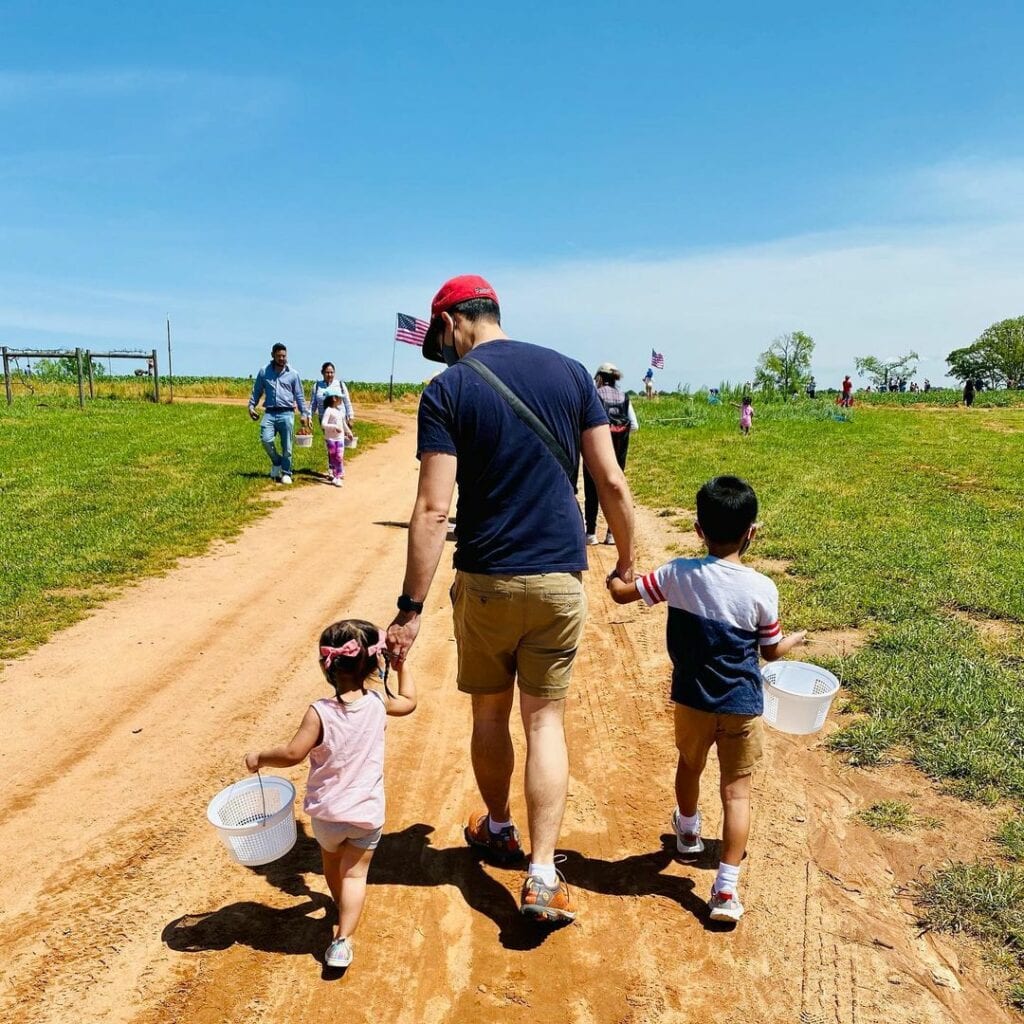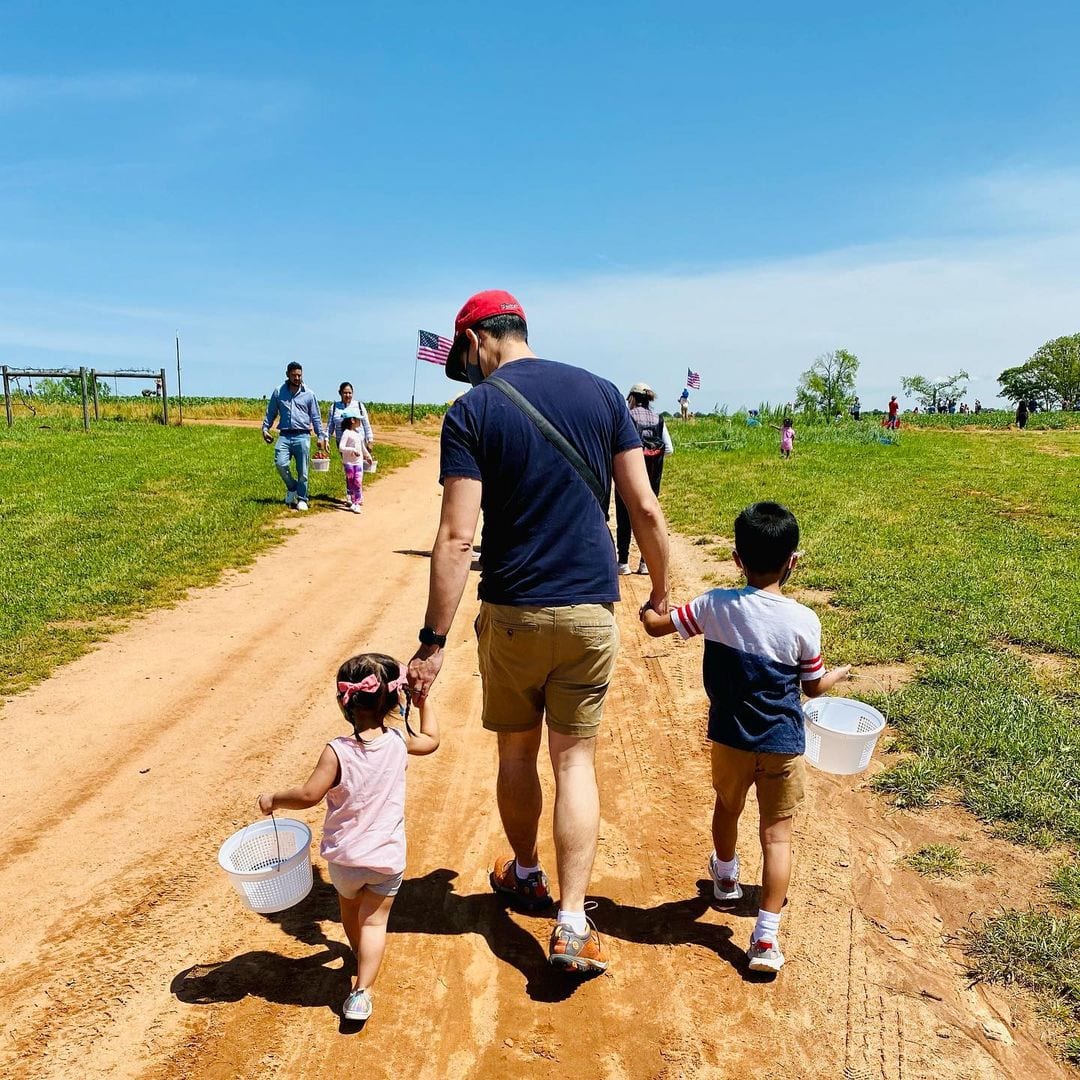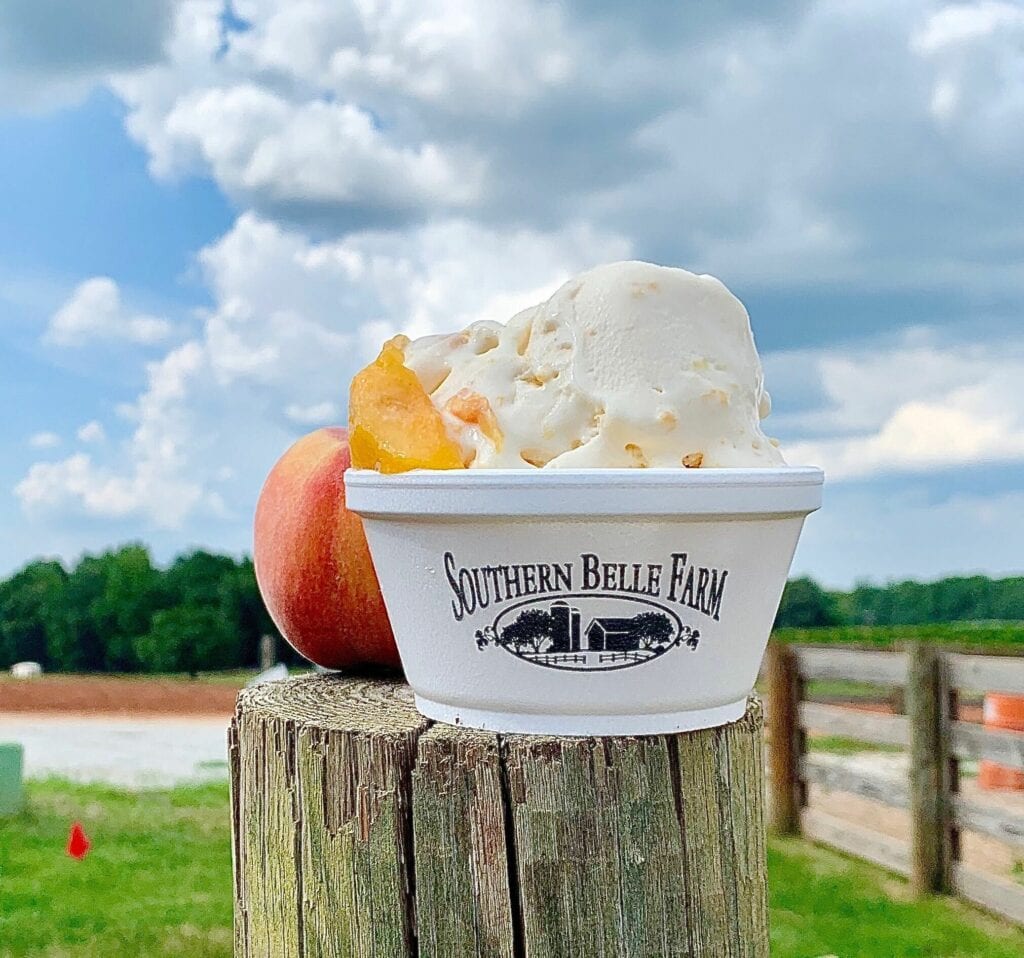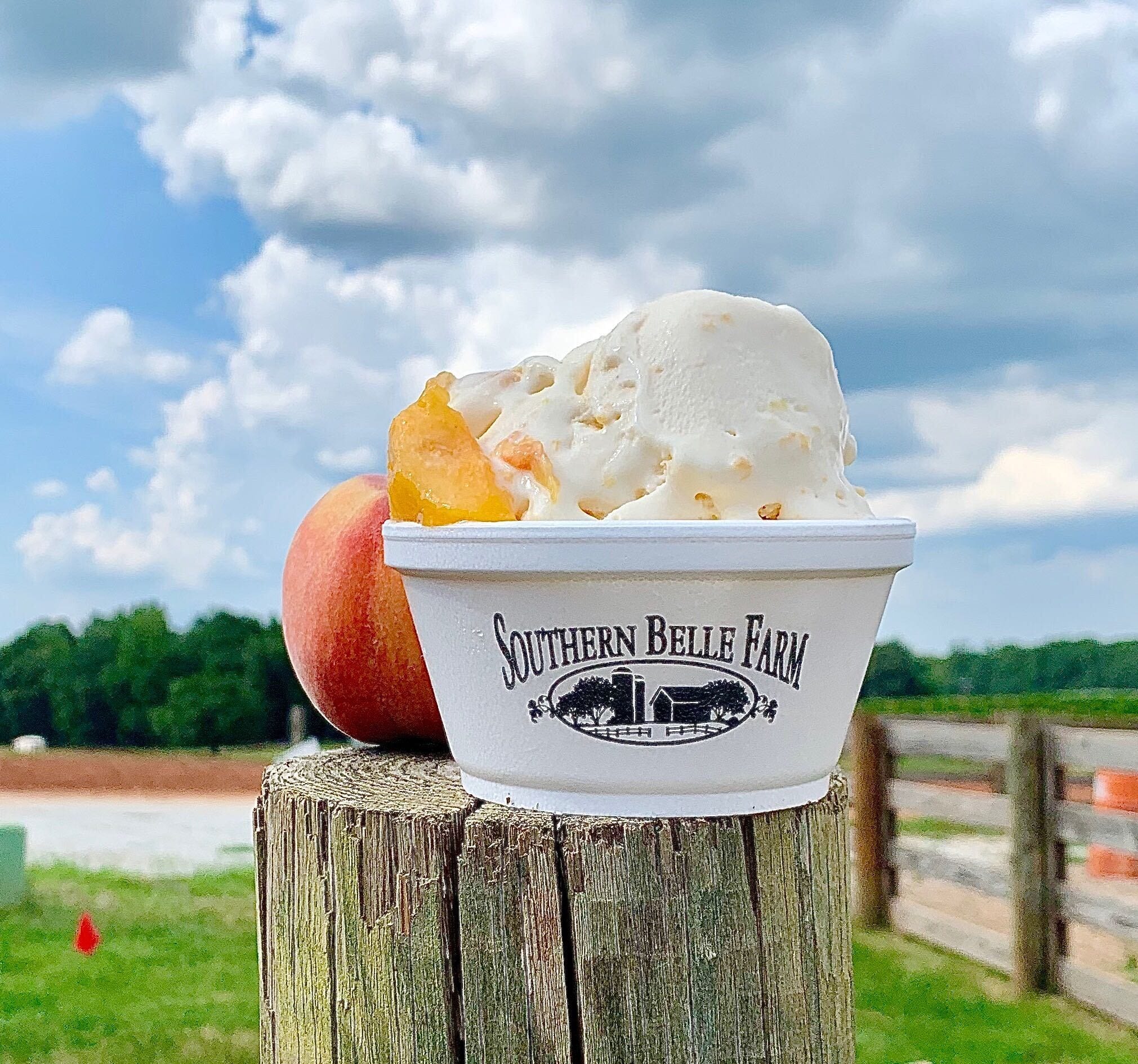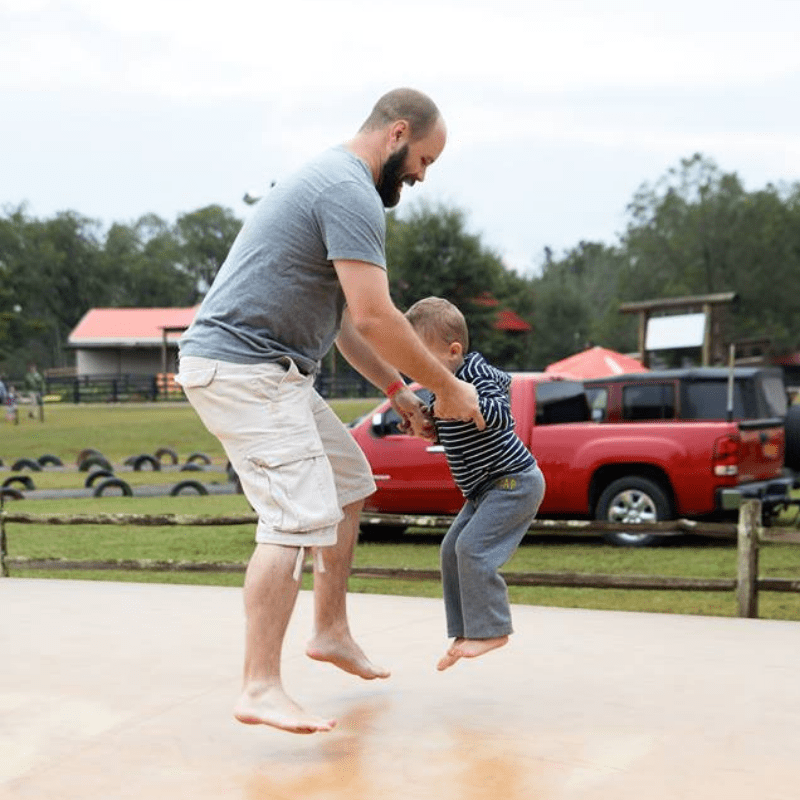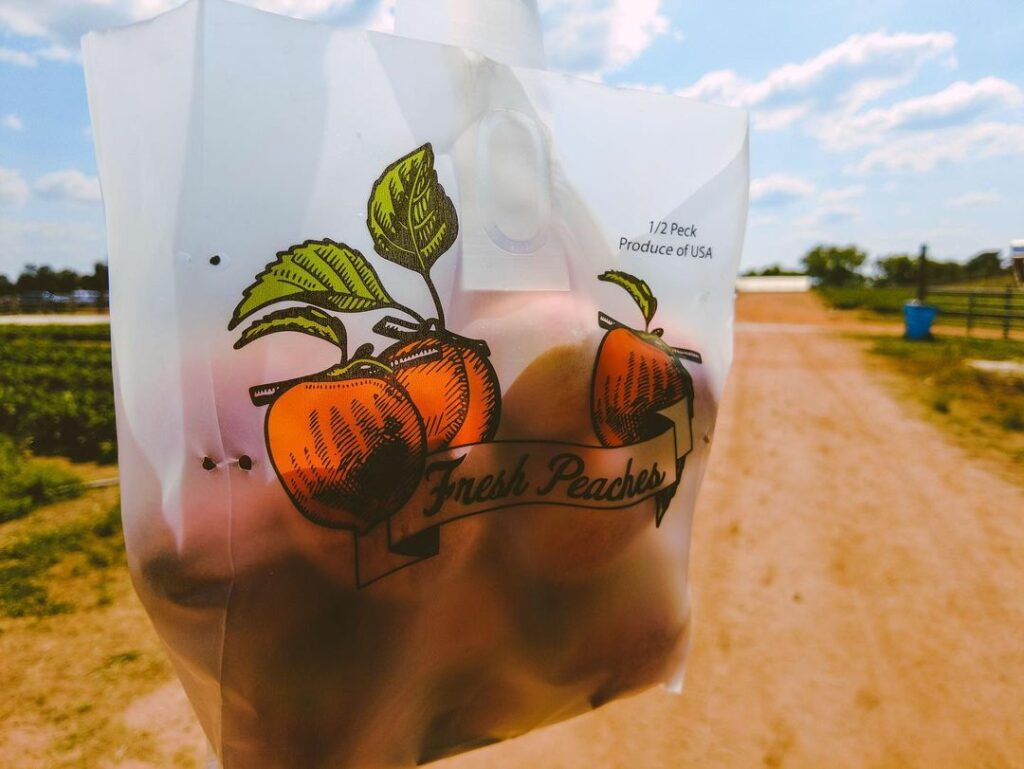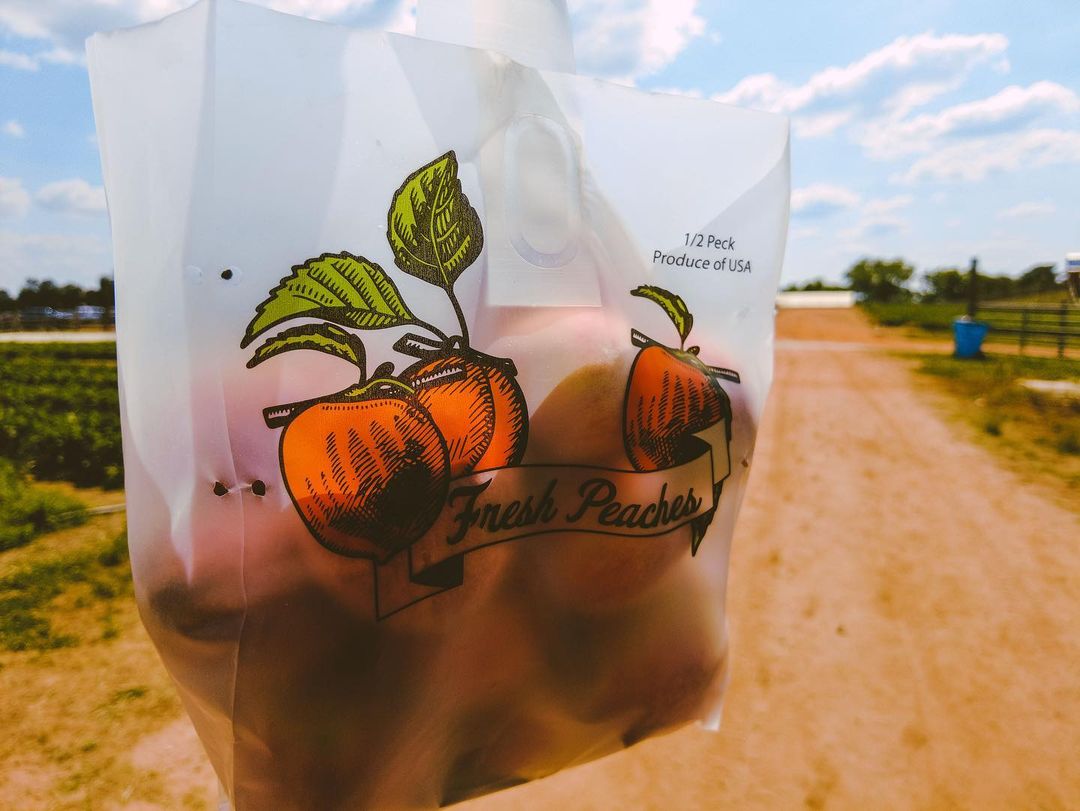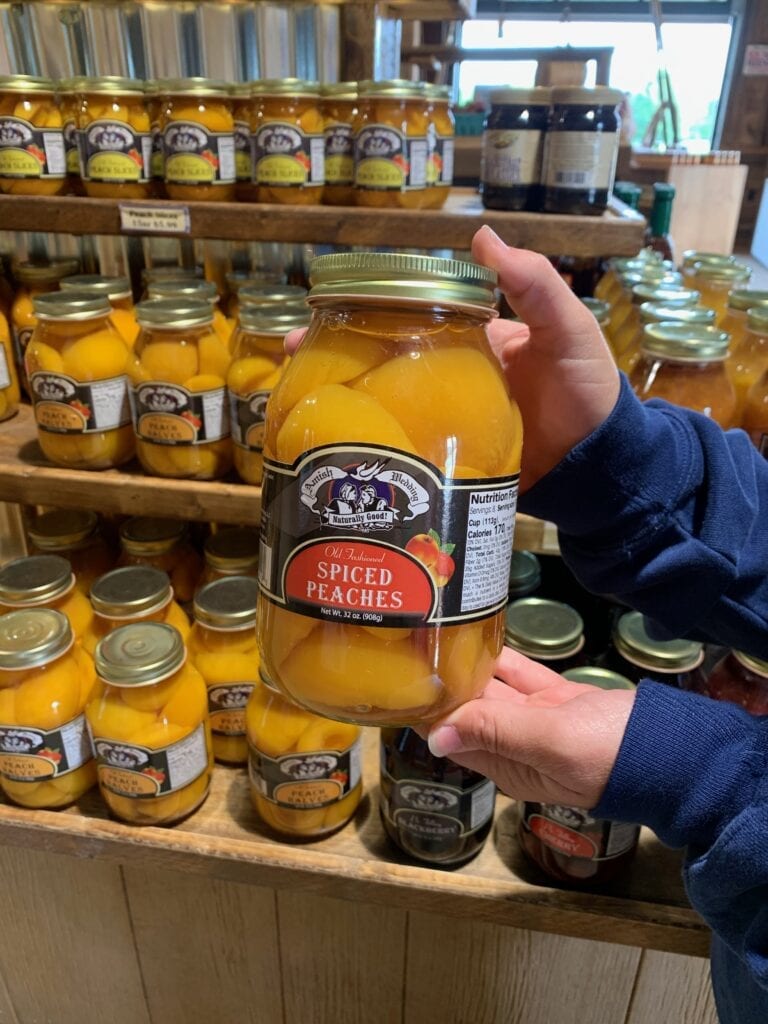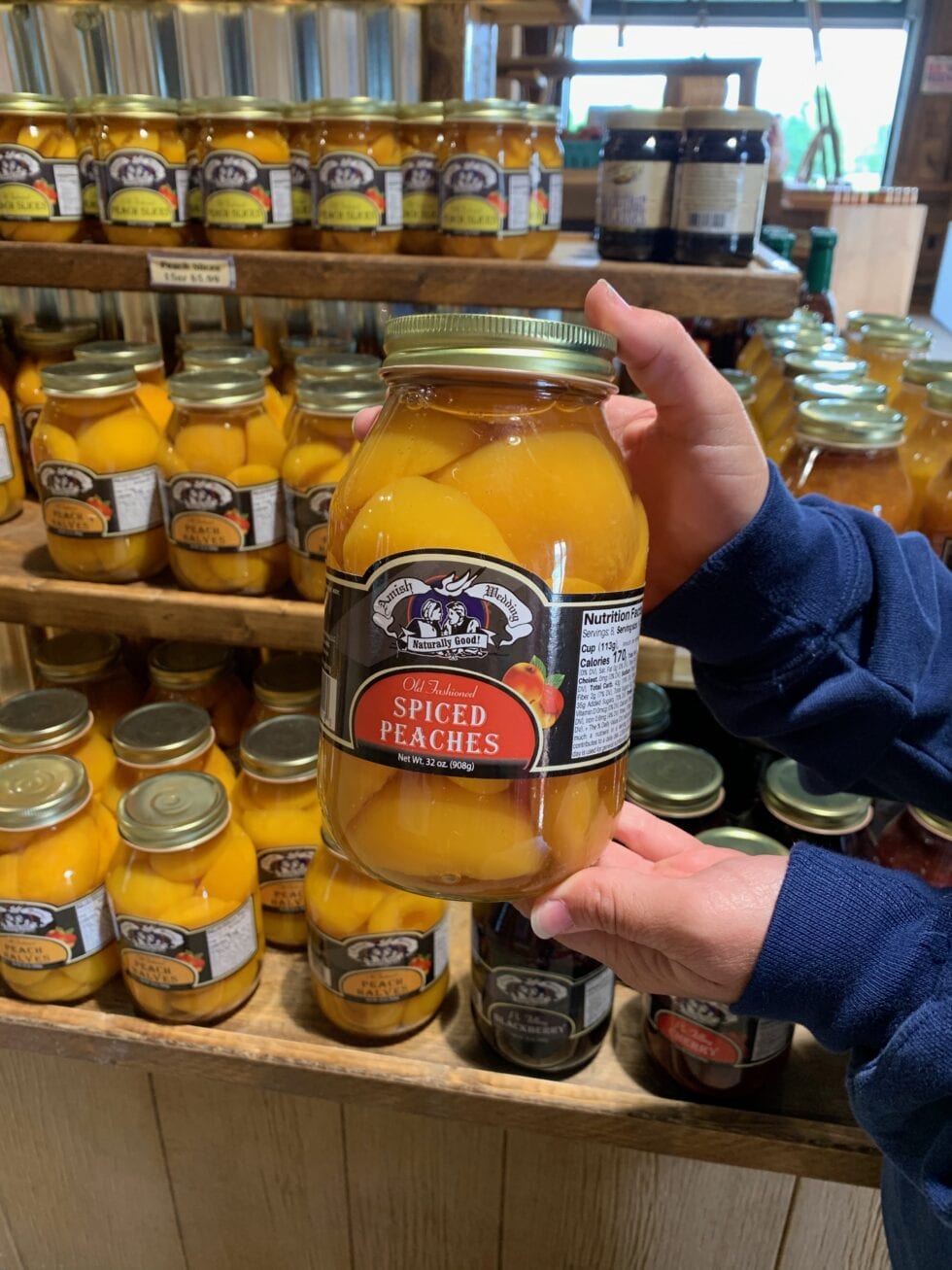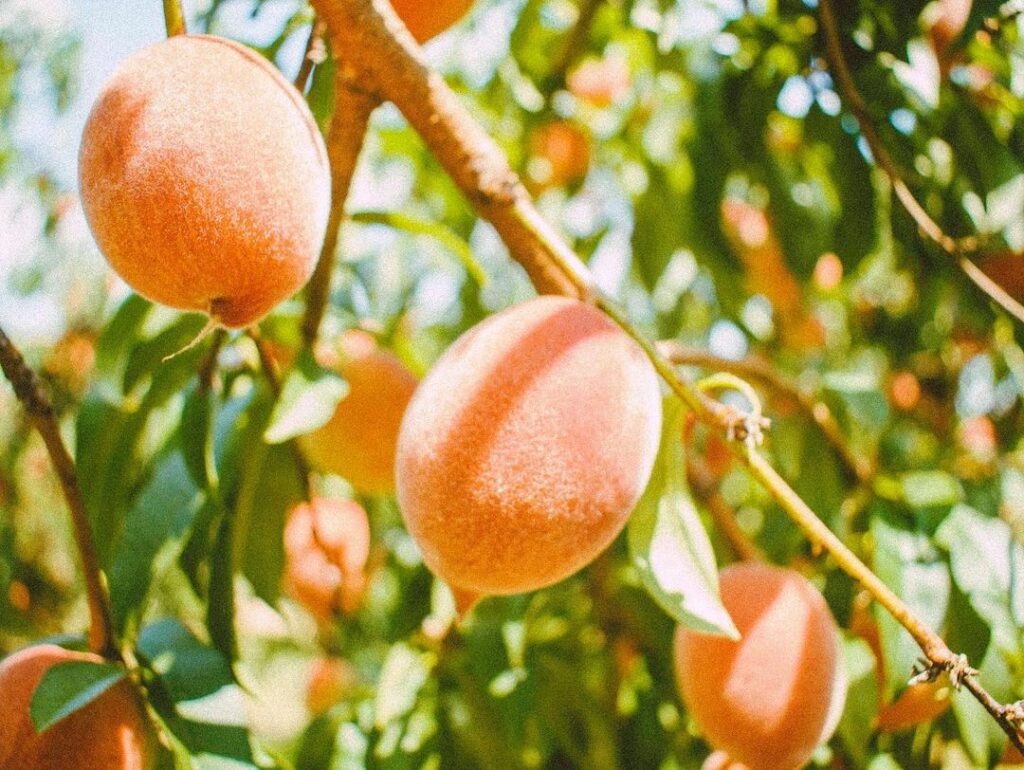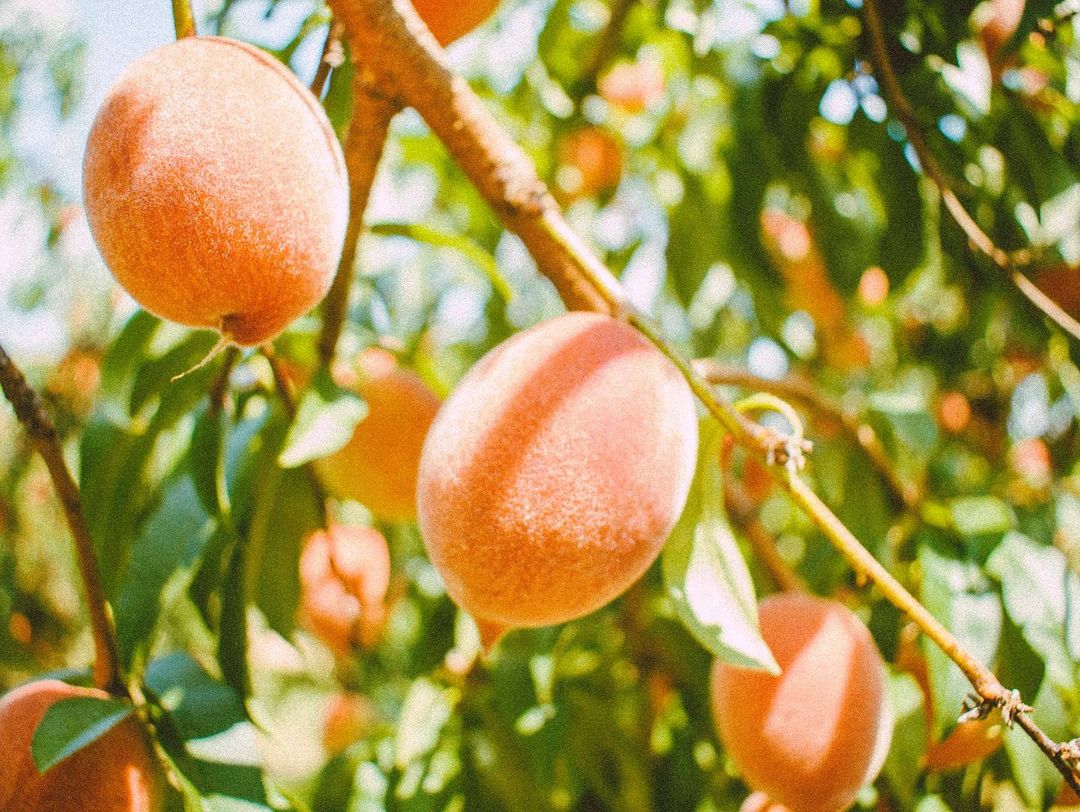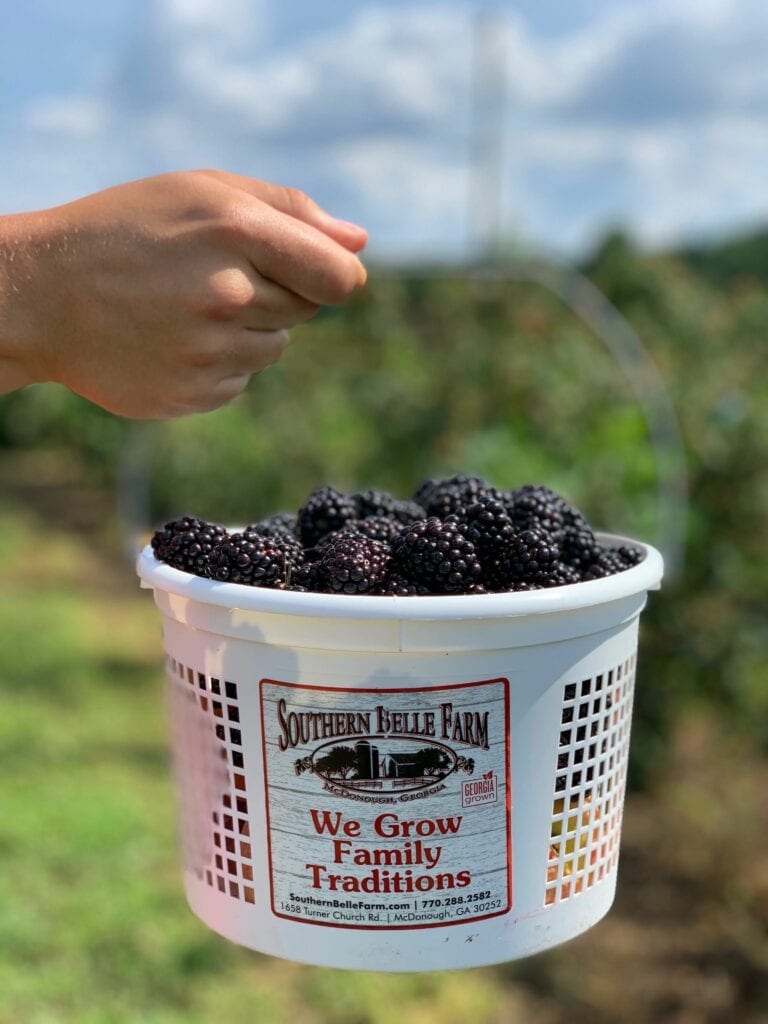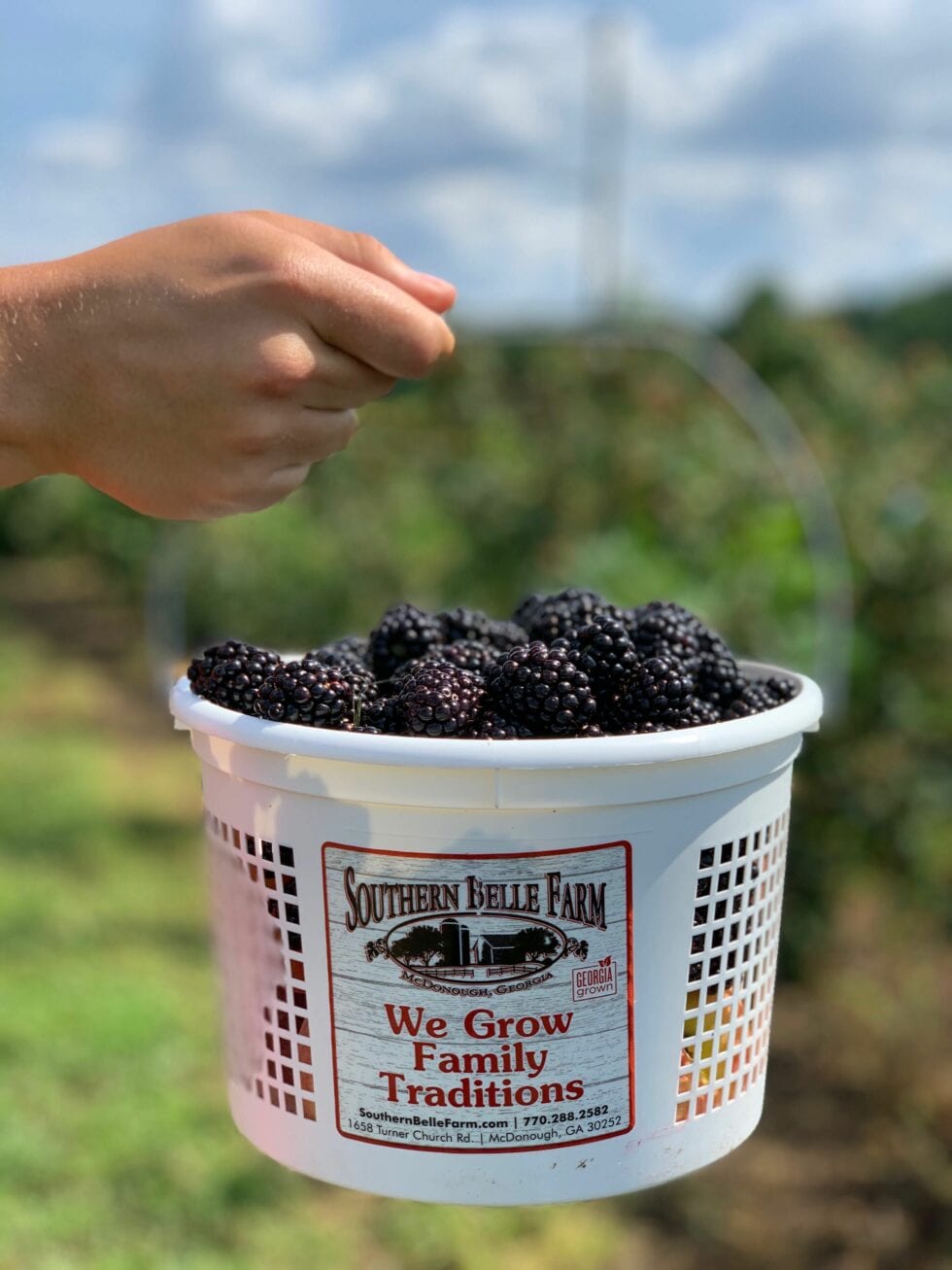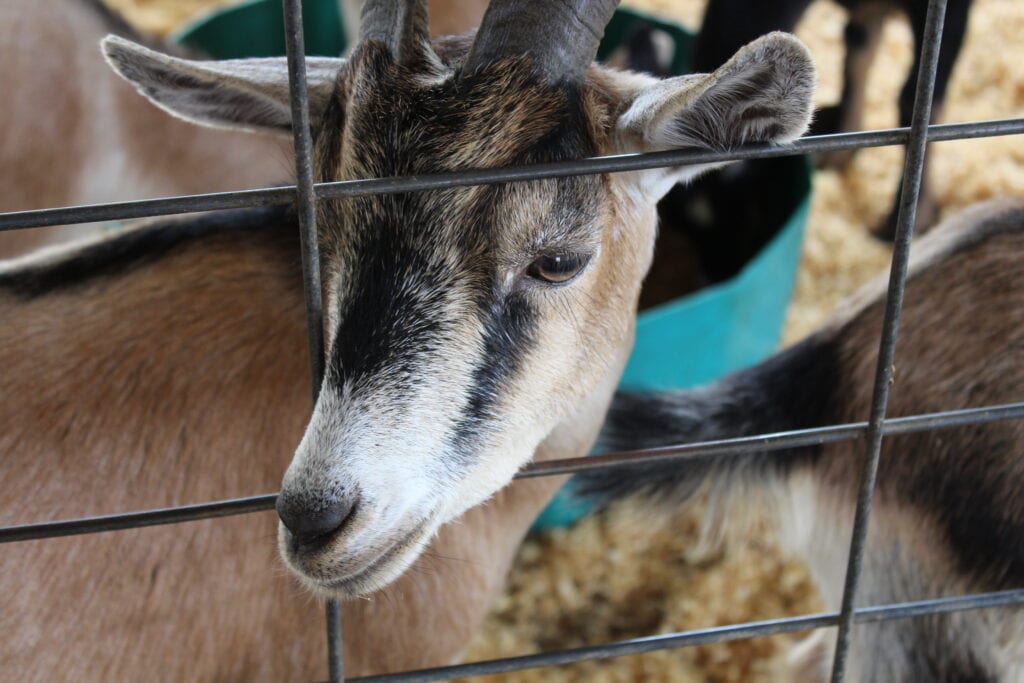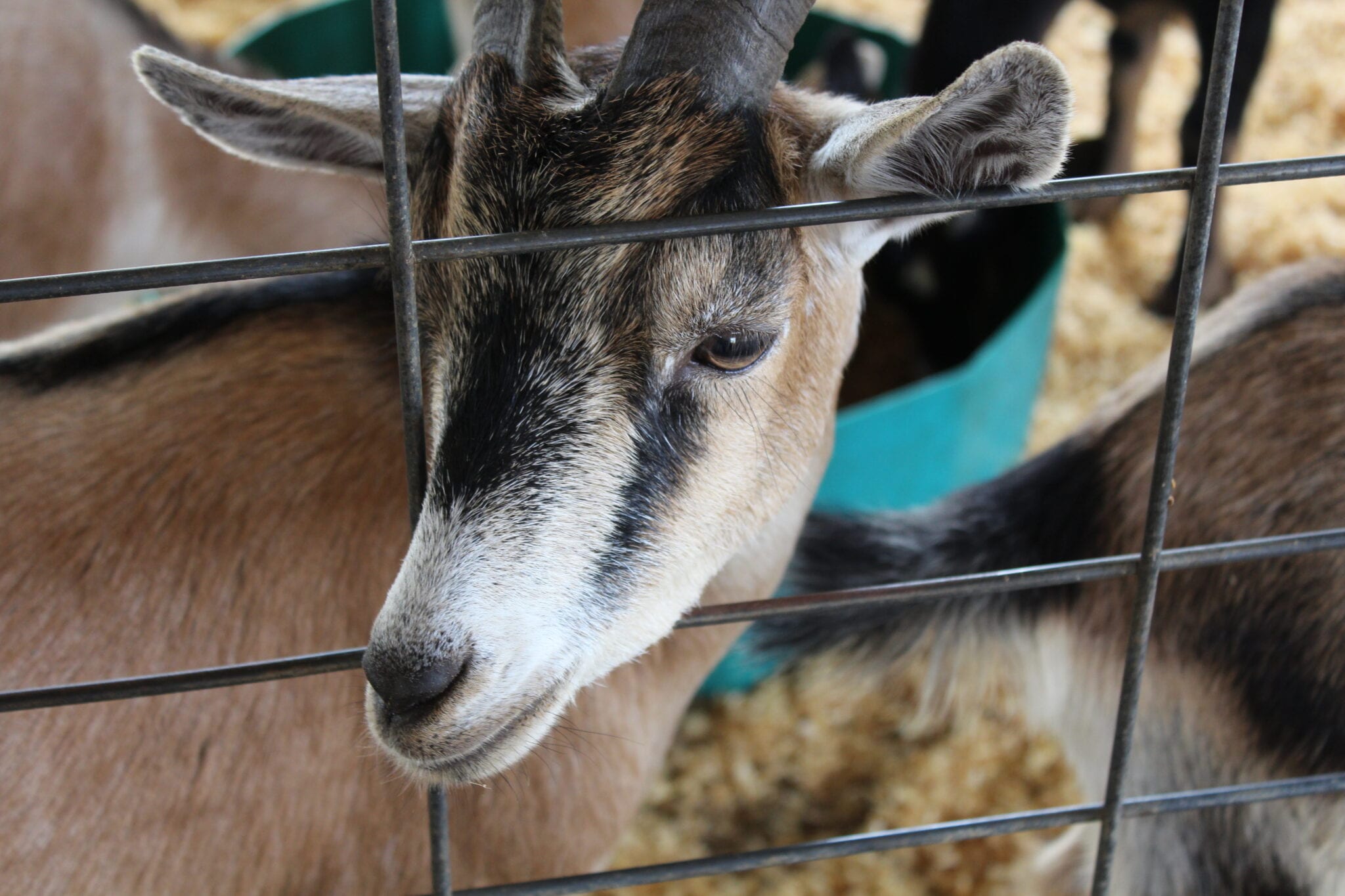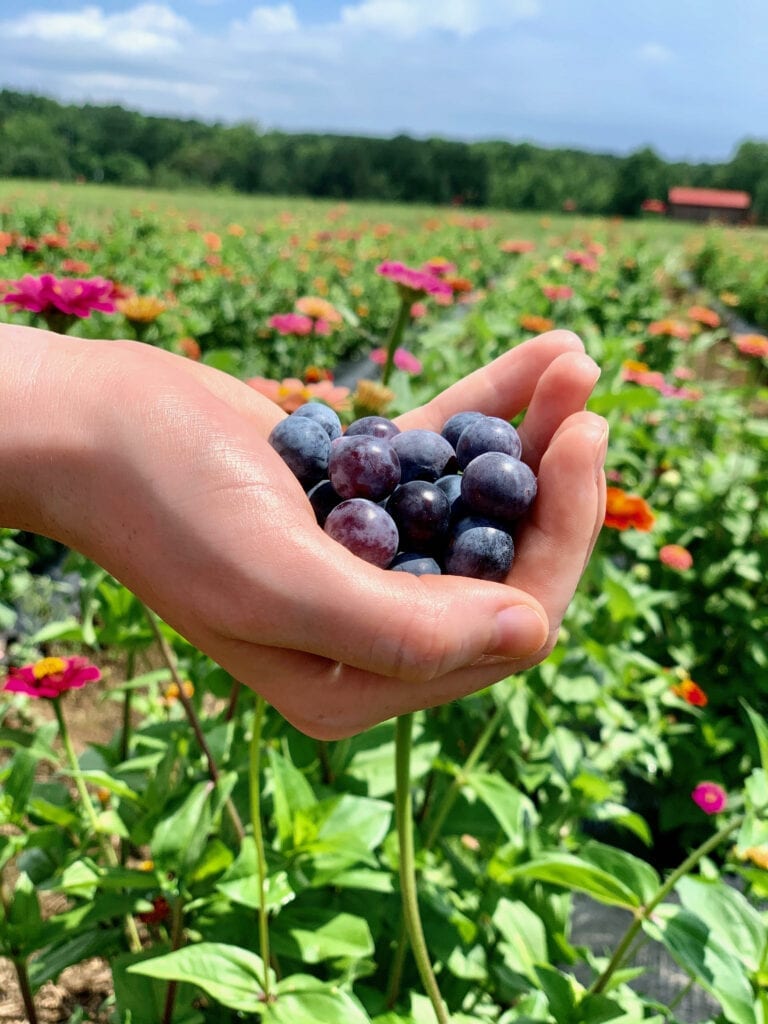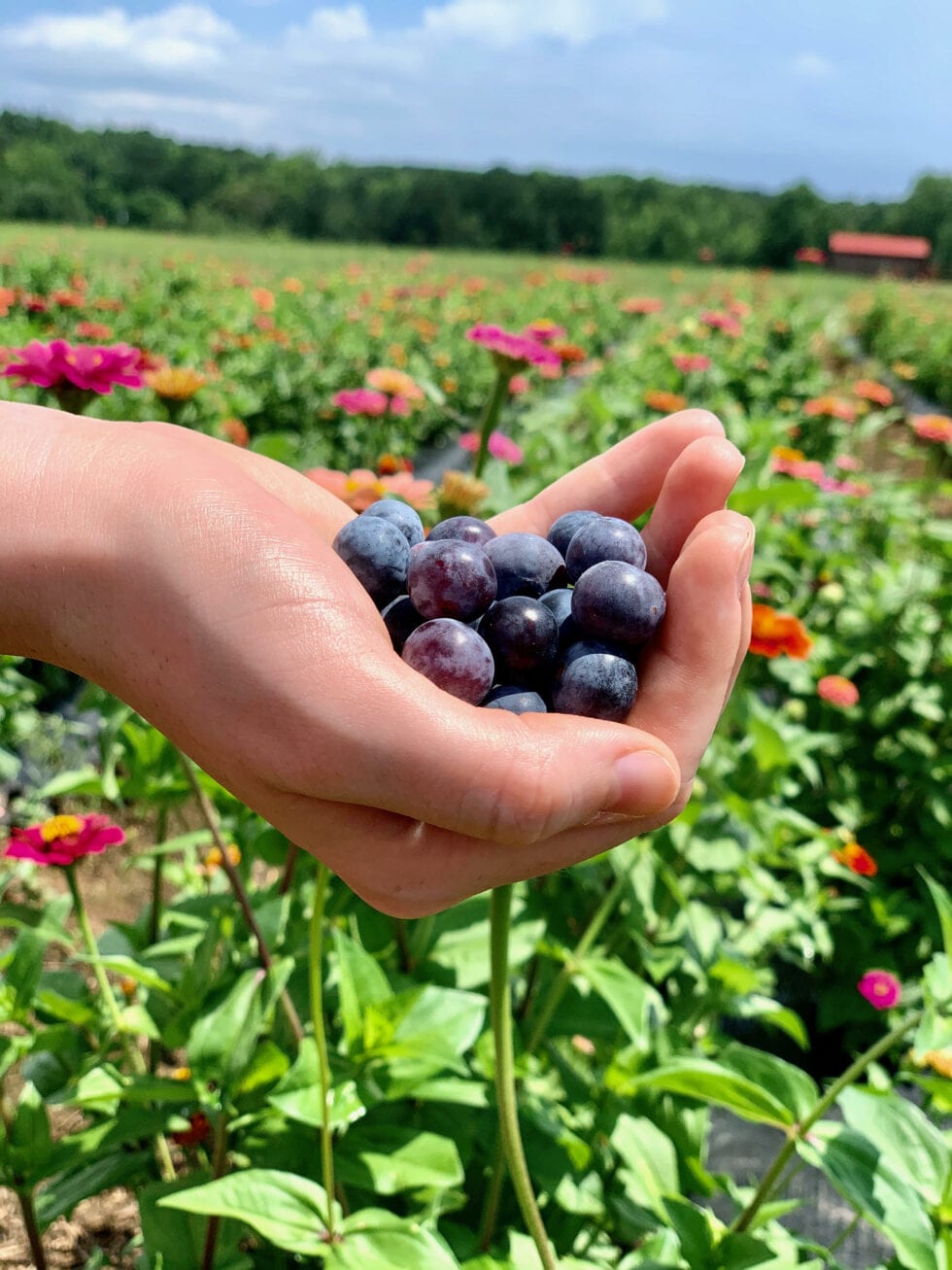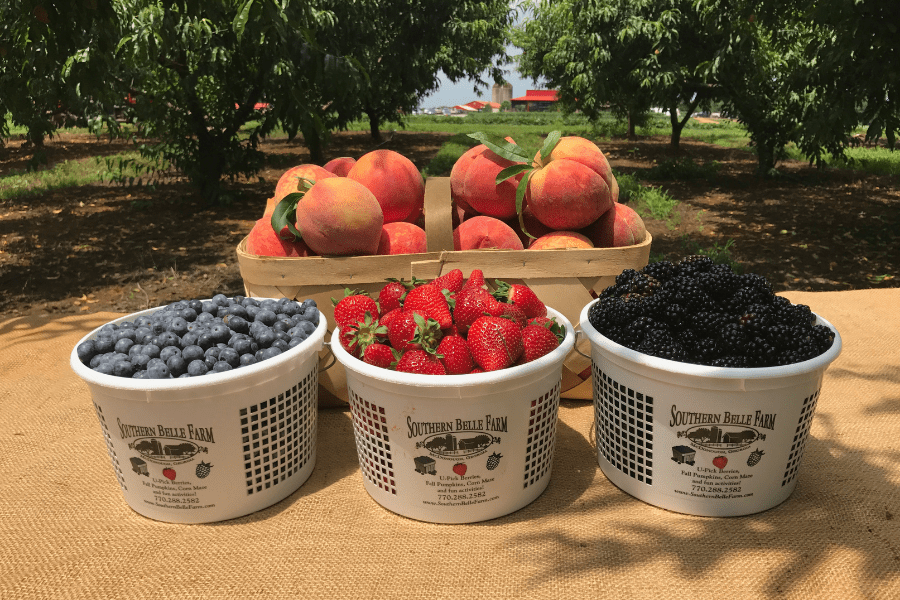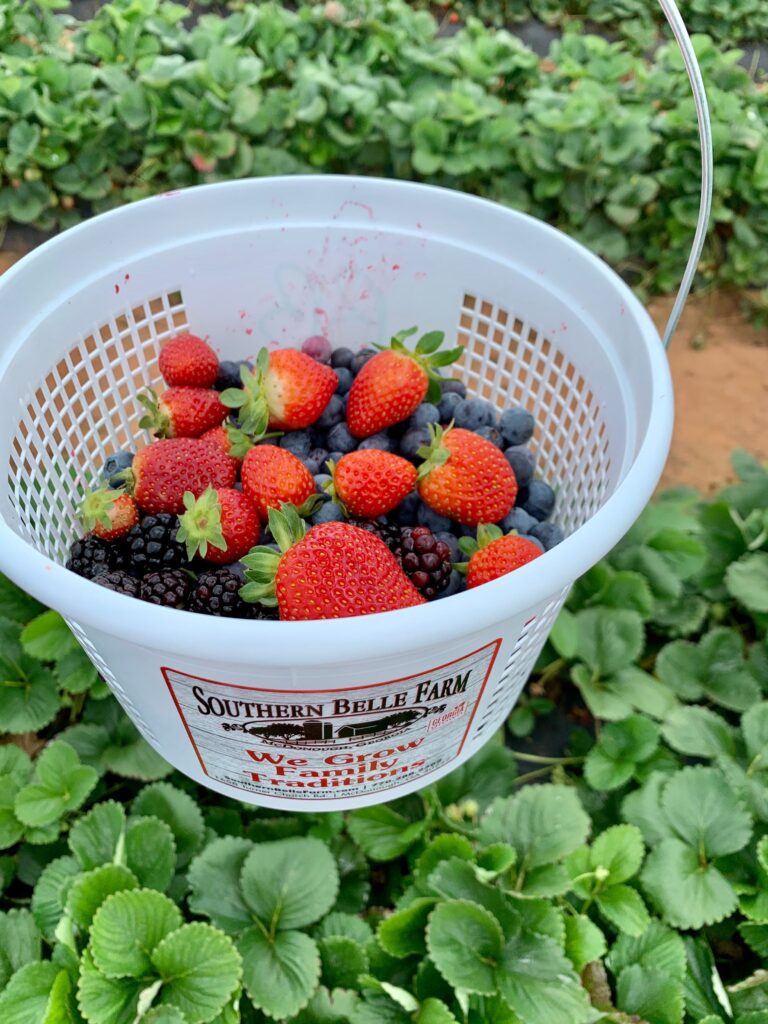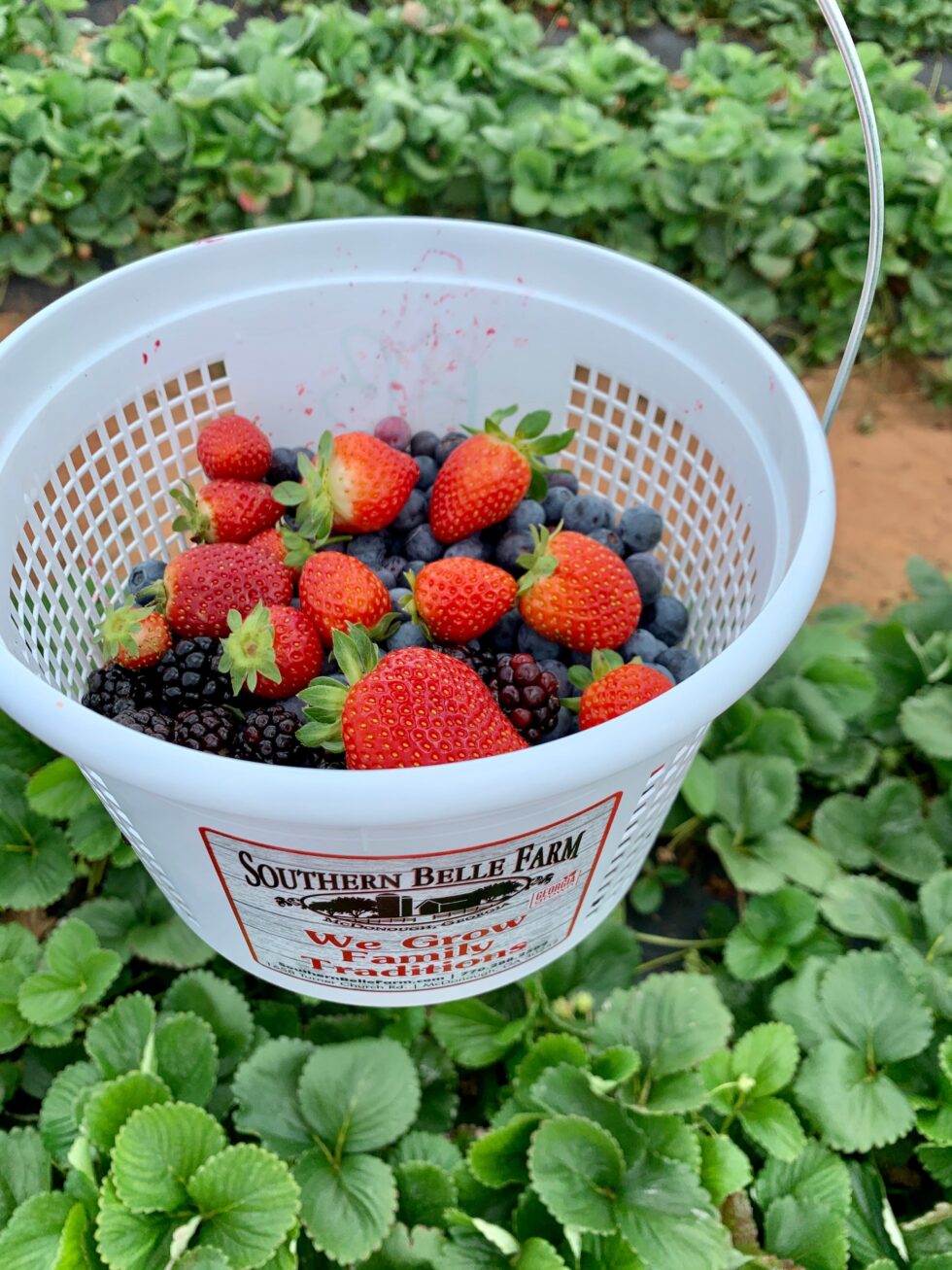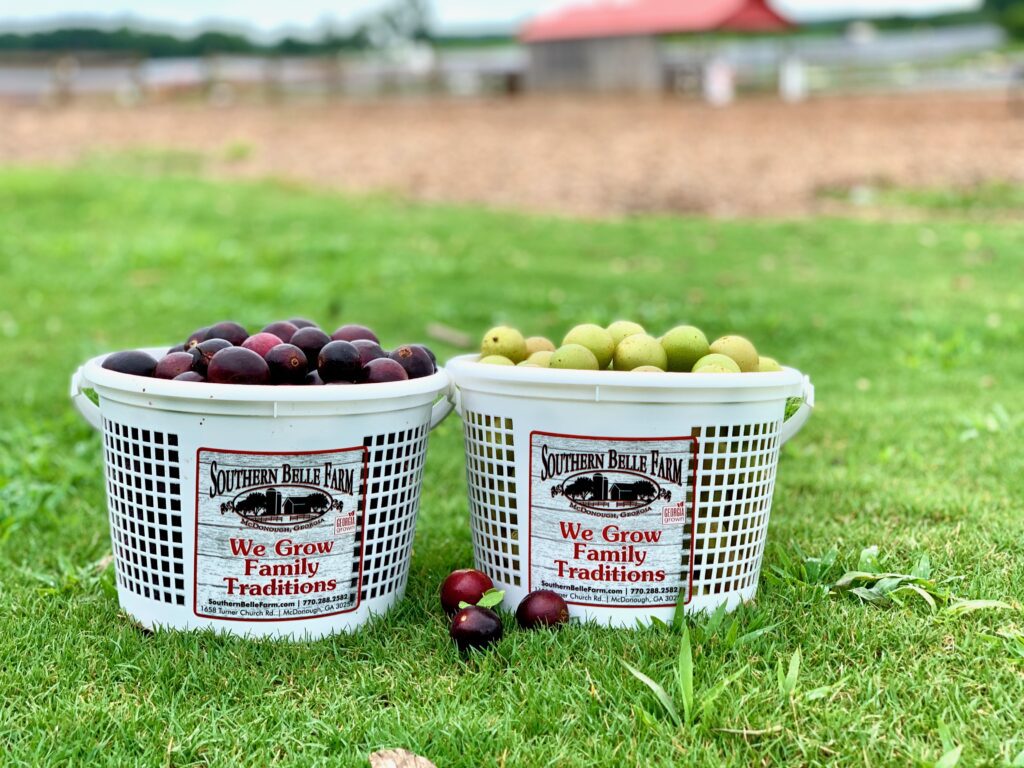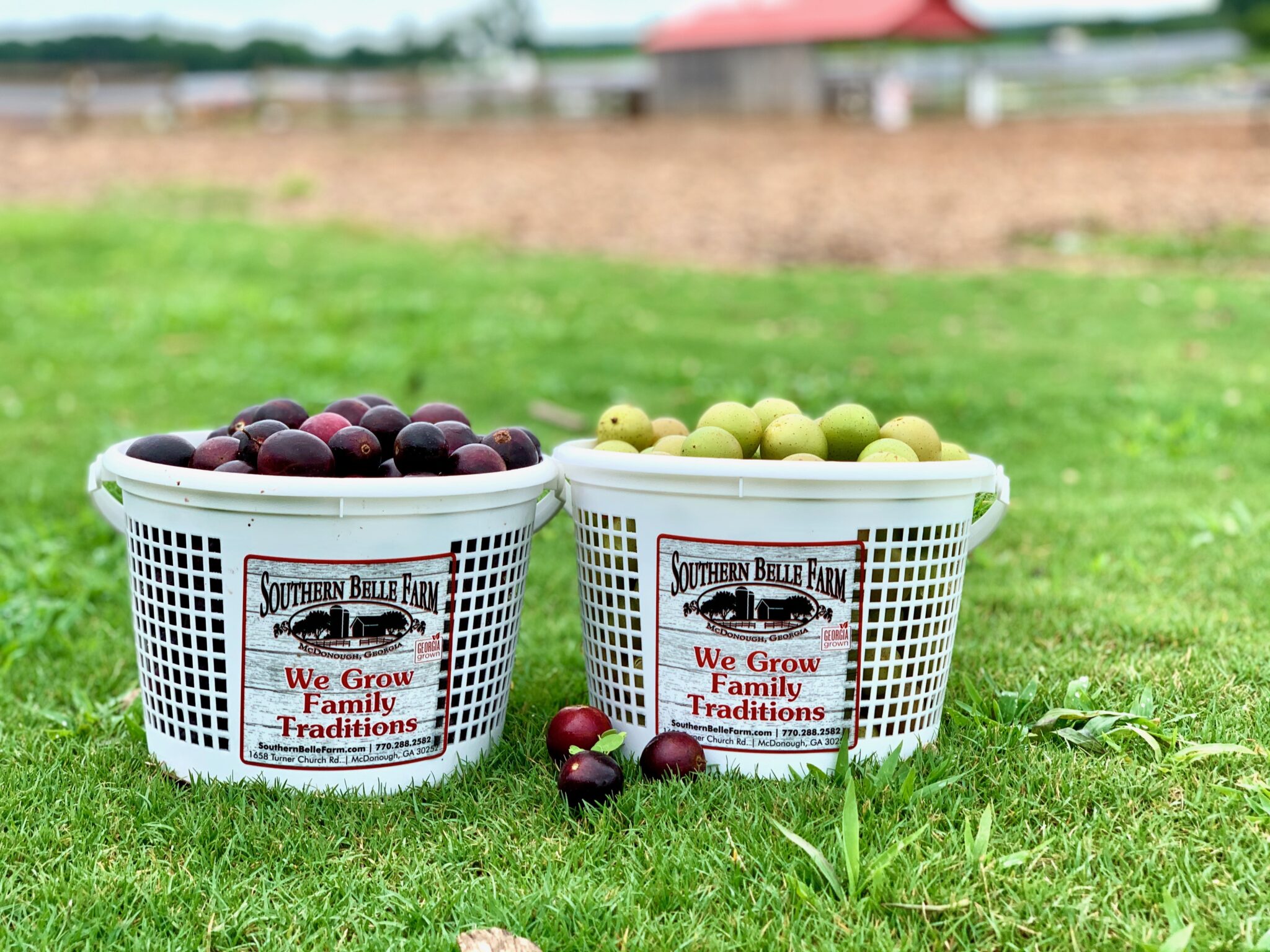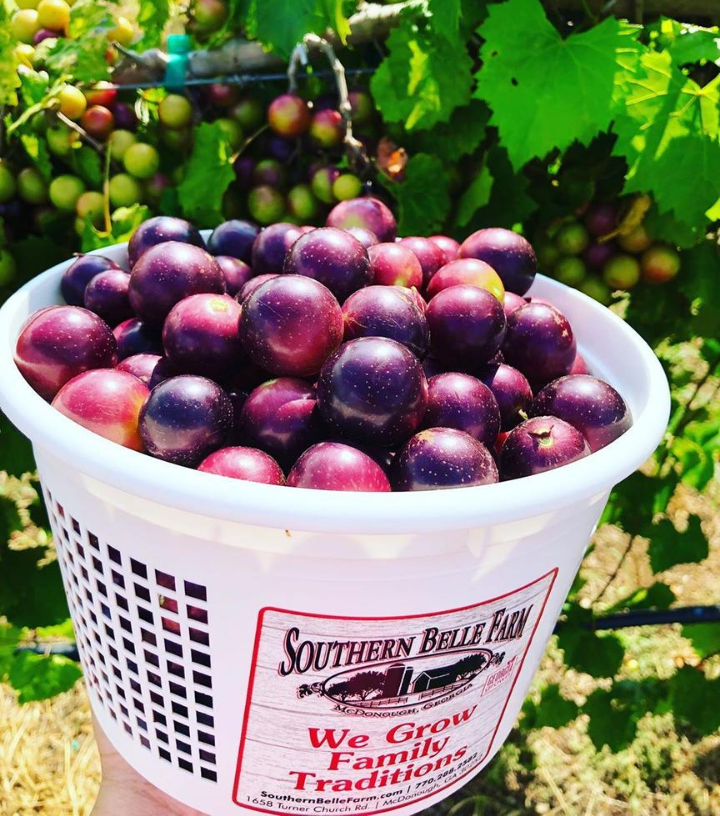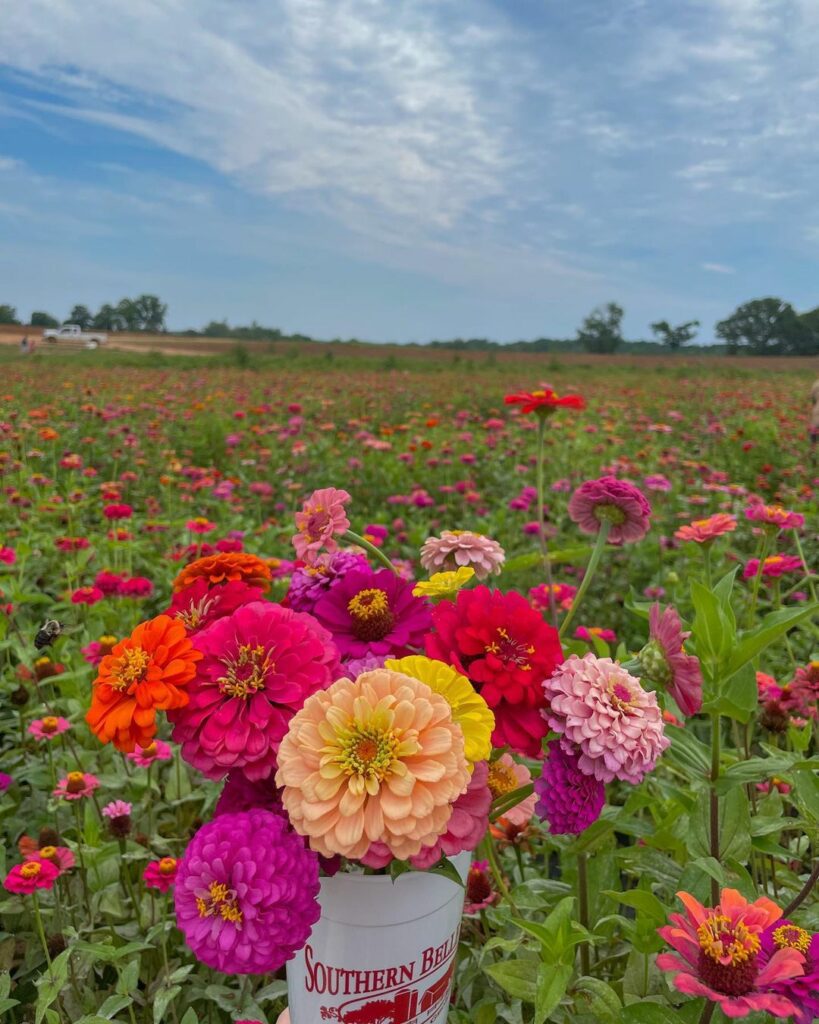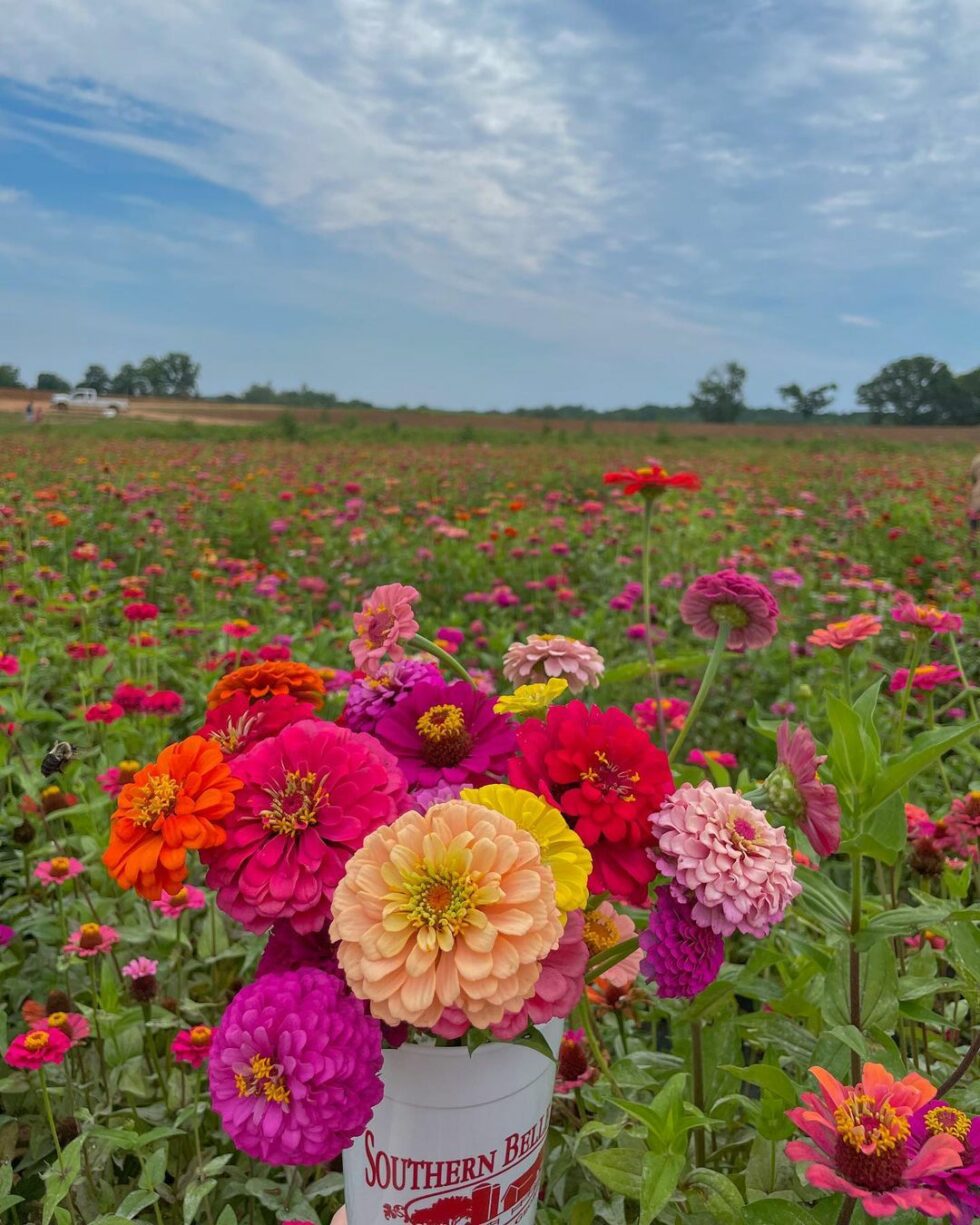 Fall on the Farm
Come autumn, it's time for the best fall festival in the south! This year, we got lost in the corn maze, found the perfect pumpkins for carving, cheered on our racing pigs, and so much more. Fall on the Farm has something for everyone. Grab an apple cider donut or caramel apple before visiting our animal friends at Belle's Barn, sliding down our Giant Barnstormer Slide, or taking a tour of the farm on a Hayride.
Our Fall Season is probably the best time to come out and enjoy our Outdoor Activities because the weather is starting to cool down. See below for a full list of the activities we offer!
Belle's Bubble Farm
Gem Mine (additional charge)
Kids' Play Area
Corn Maze
Cow Train Ride
Jumping Pillow
Racing Pedal Carts
Giant Tunnel Slide
Belle's Barnstormer
Barnyard Animals
Seesaws
Pig Races
Spookley the Square Pumpkin
Paint your Mini Pumpkin
Hayrides
Corn Cannons
Ballzone
Mini Ballzone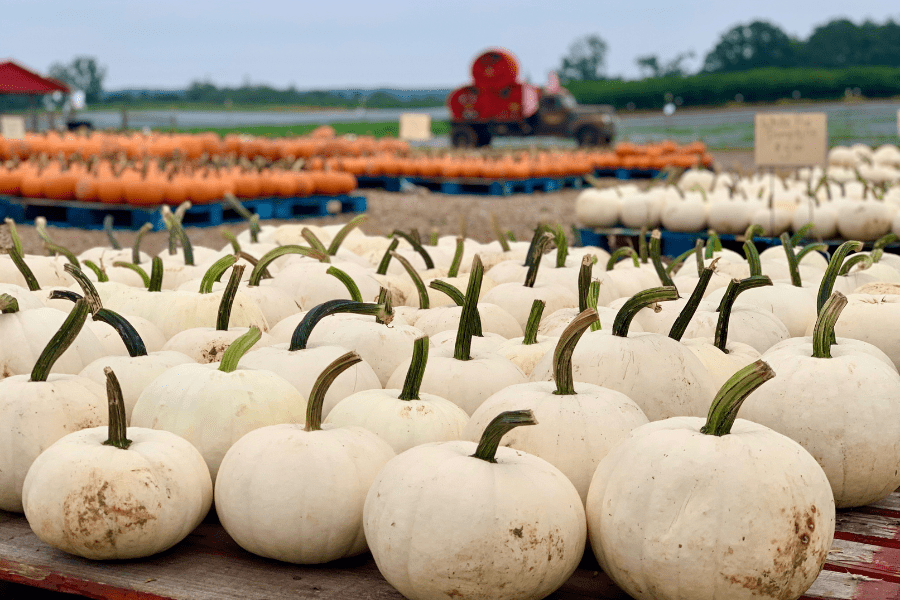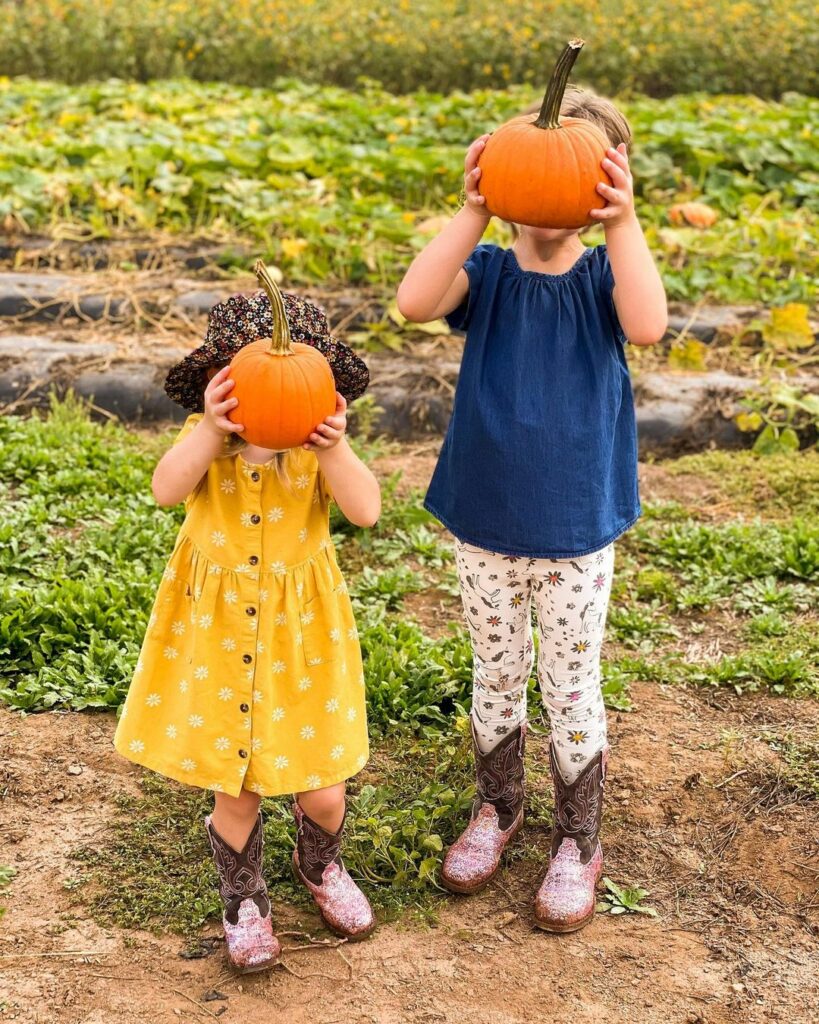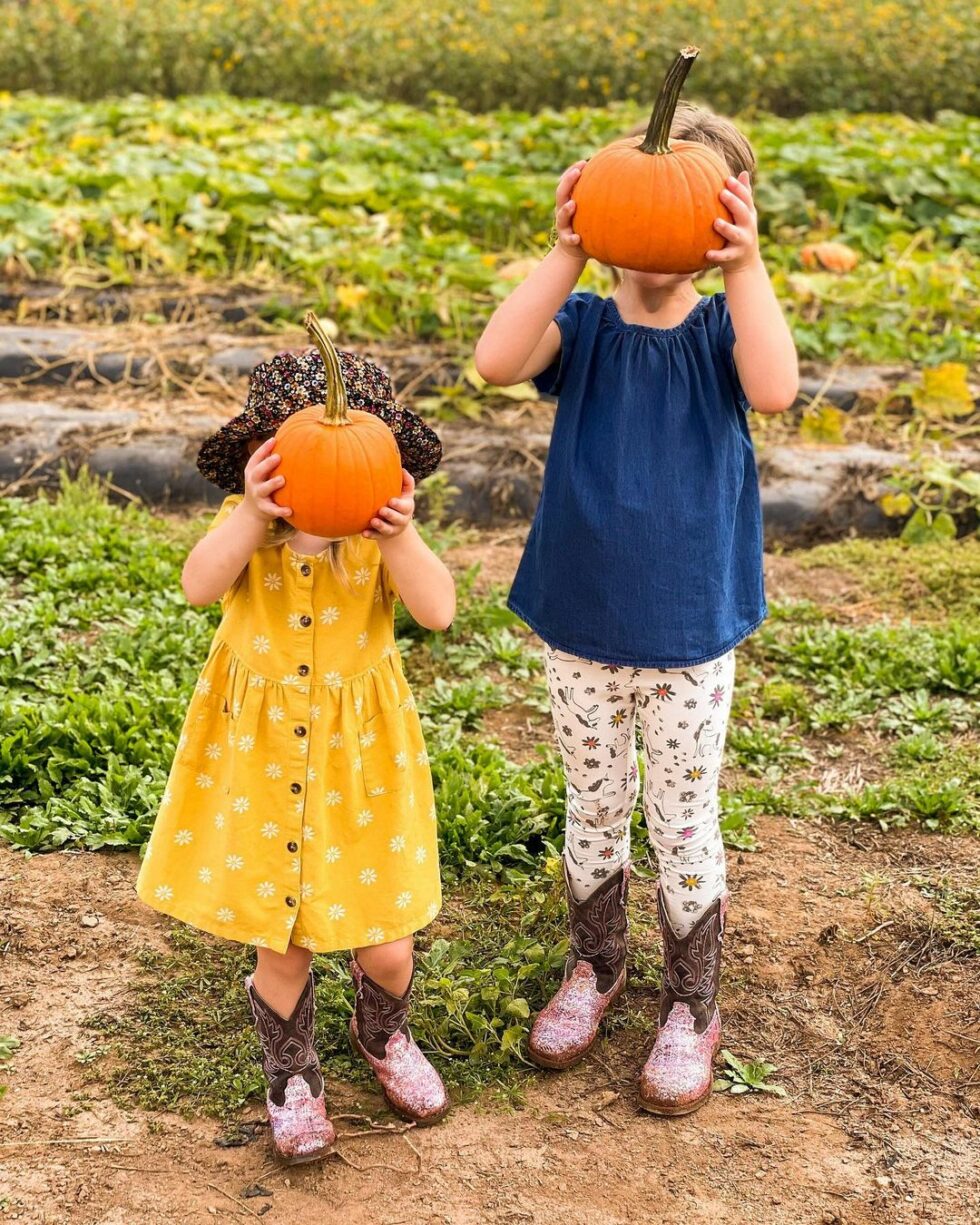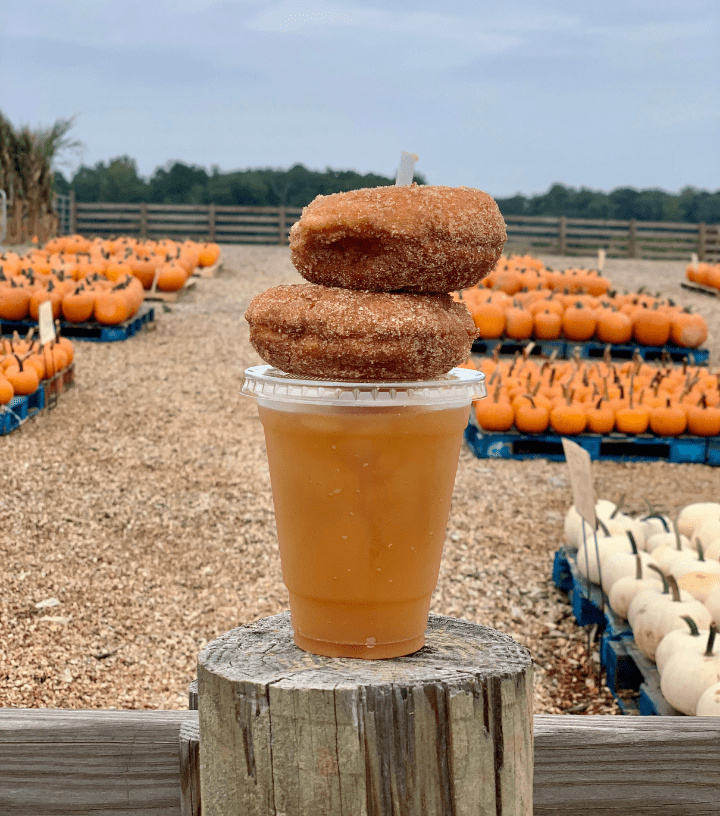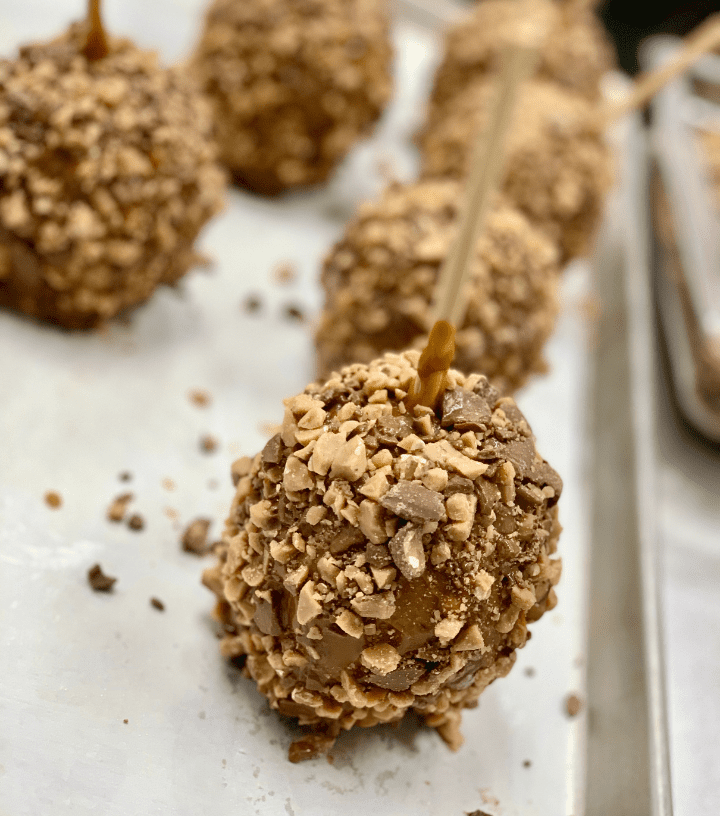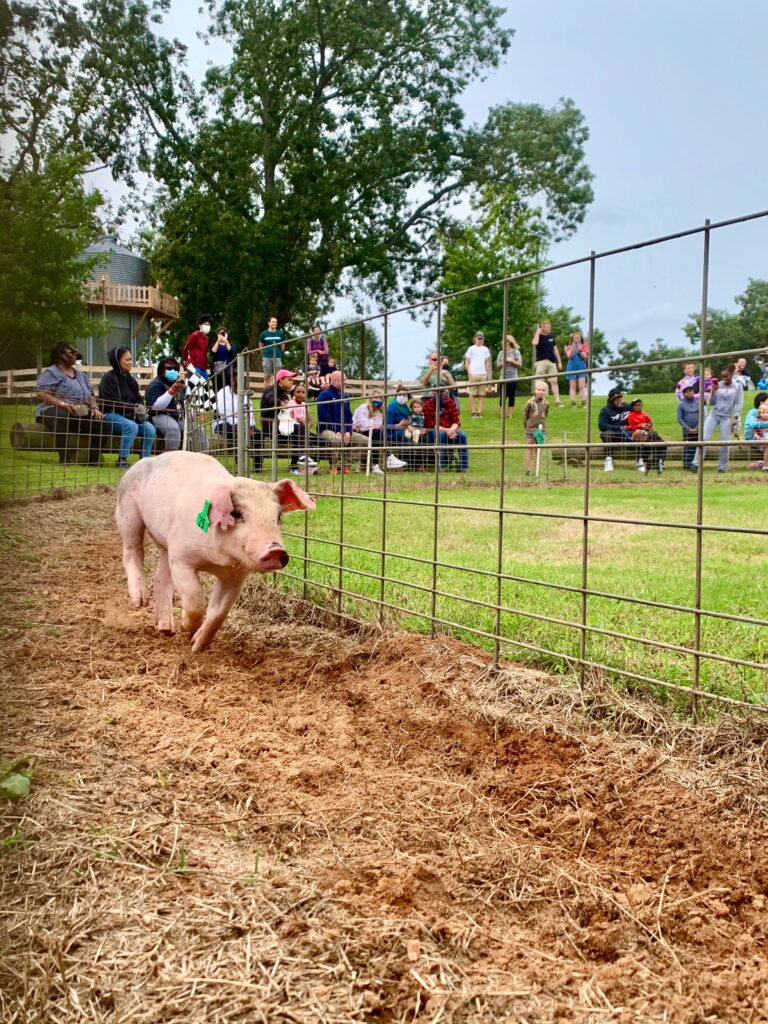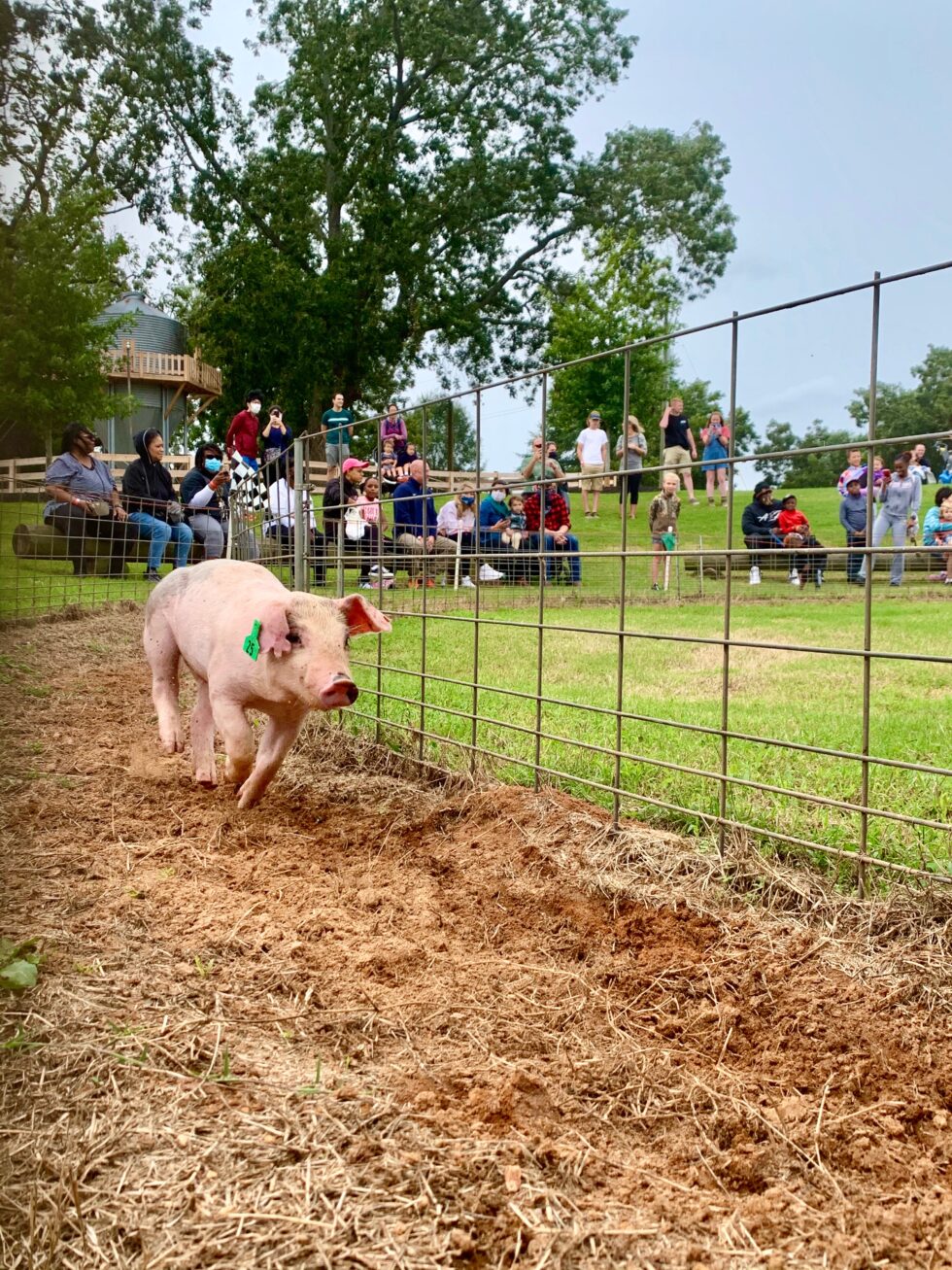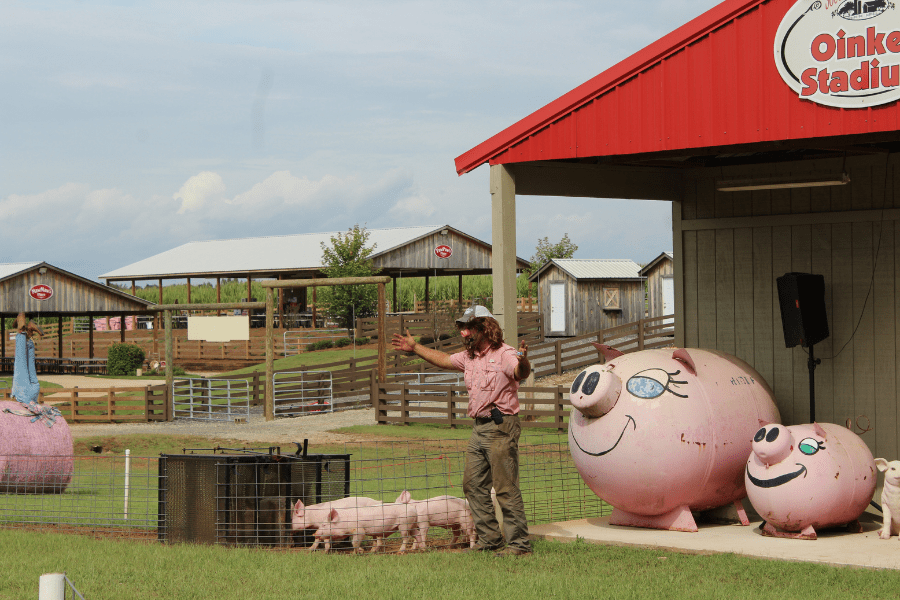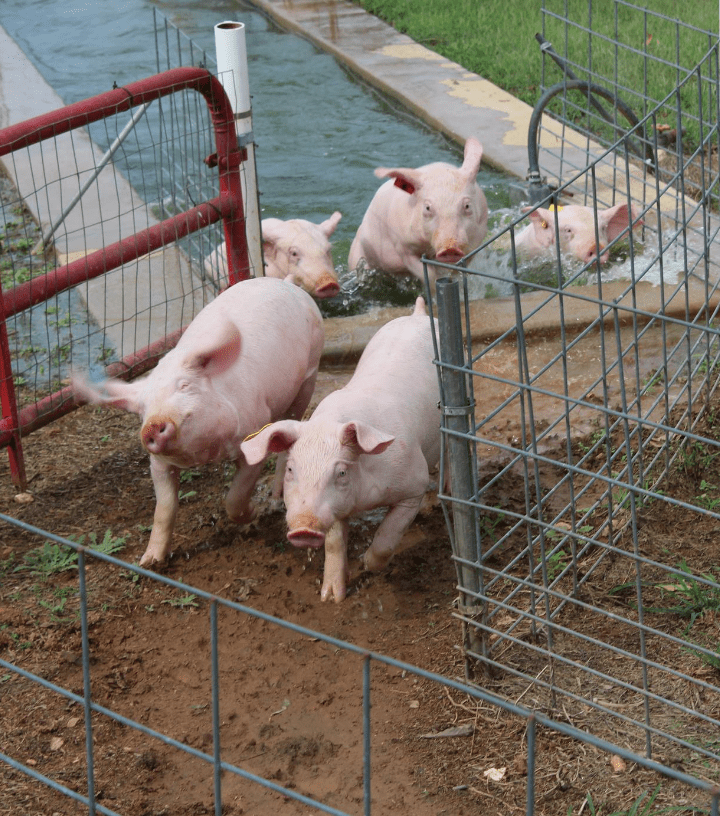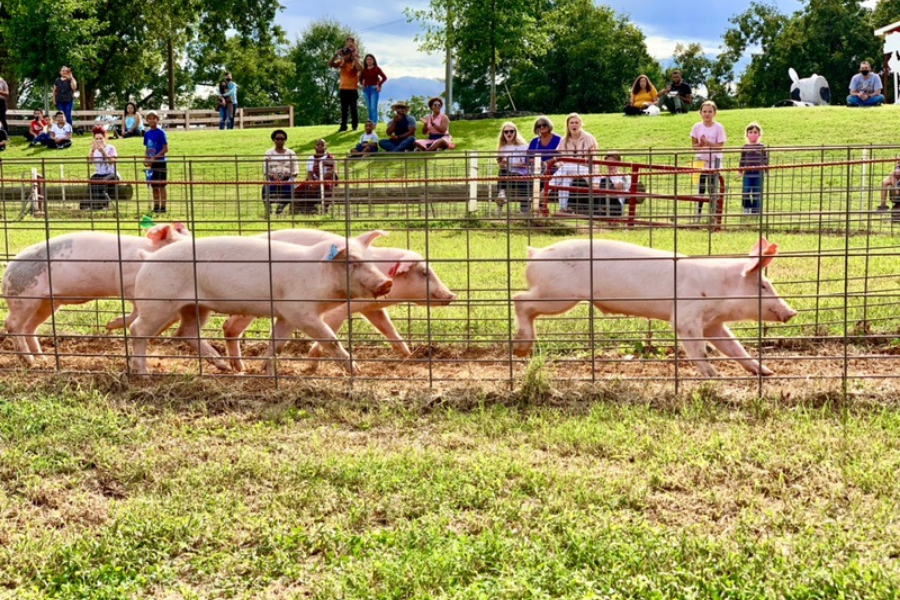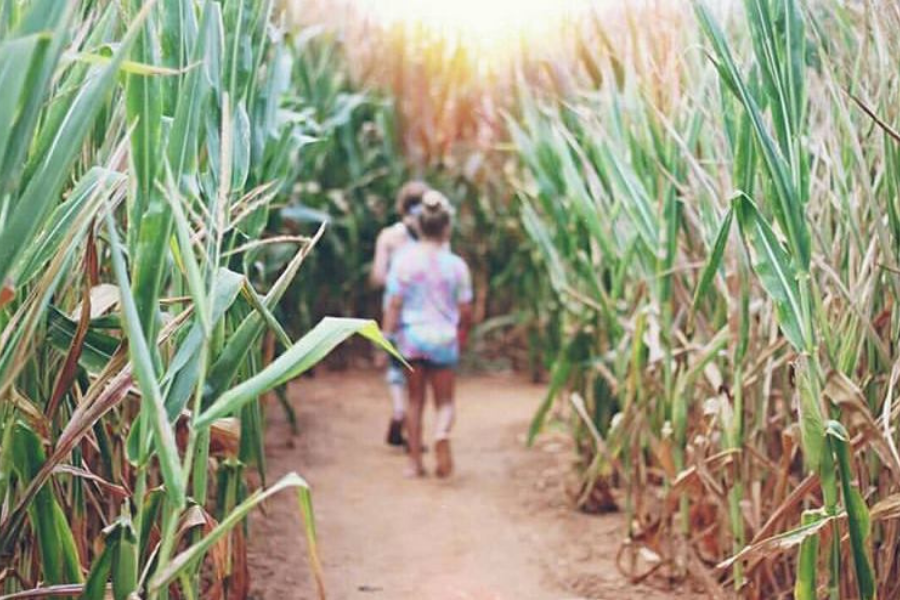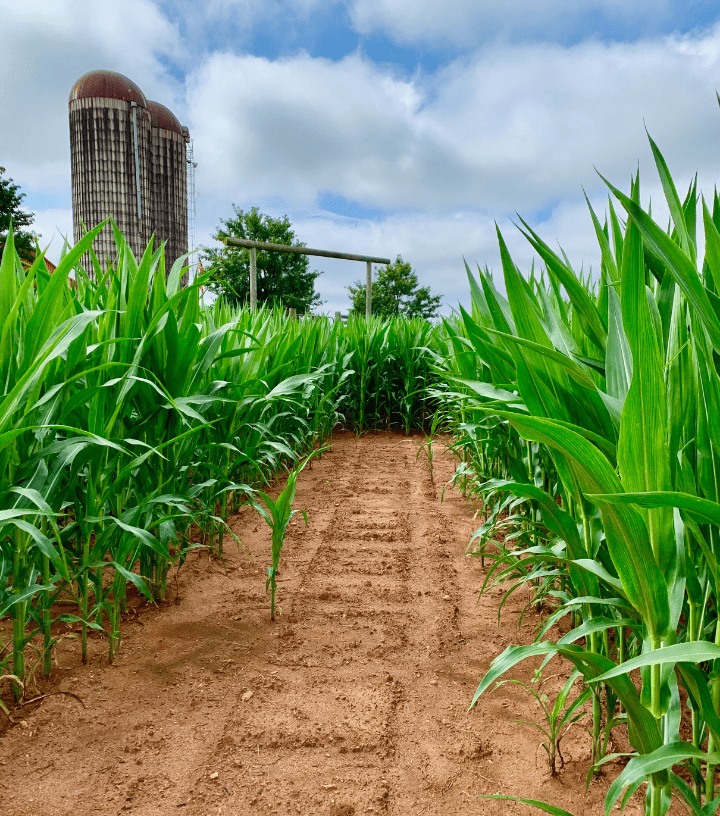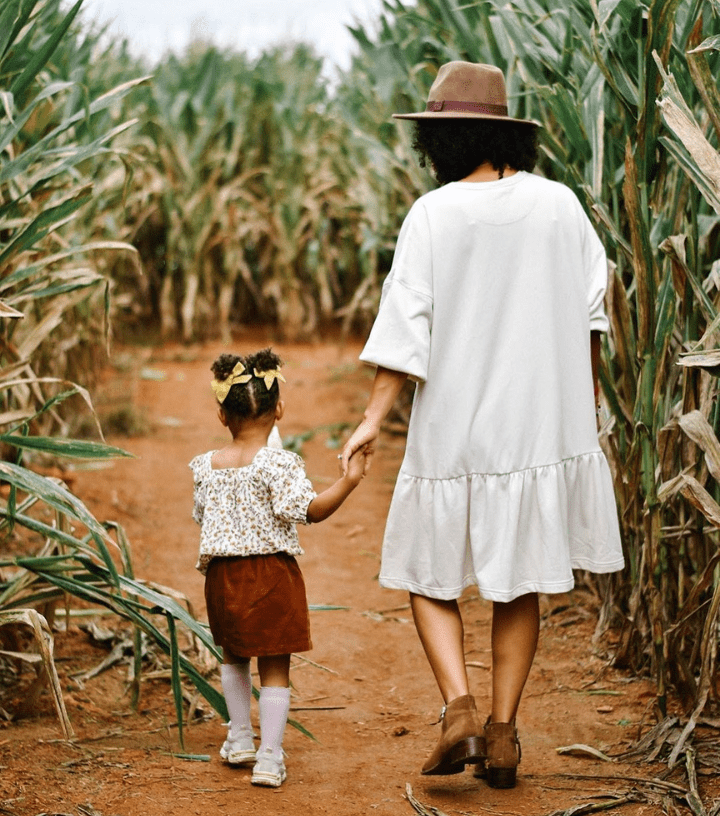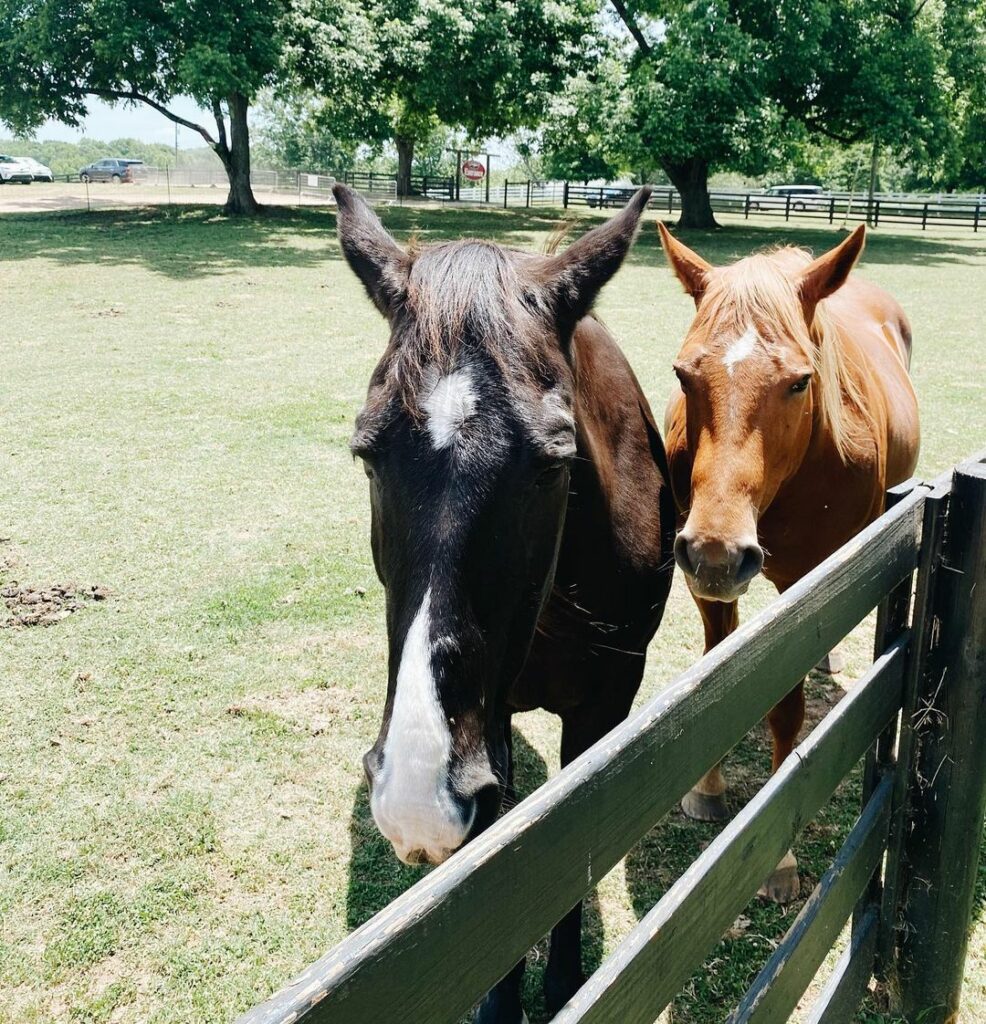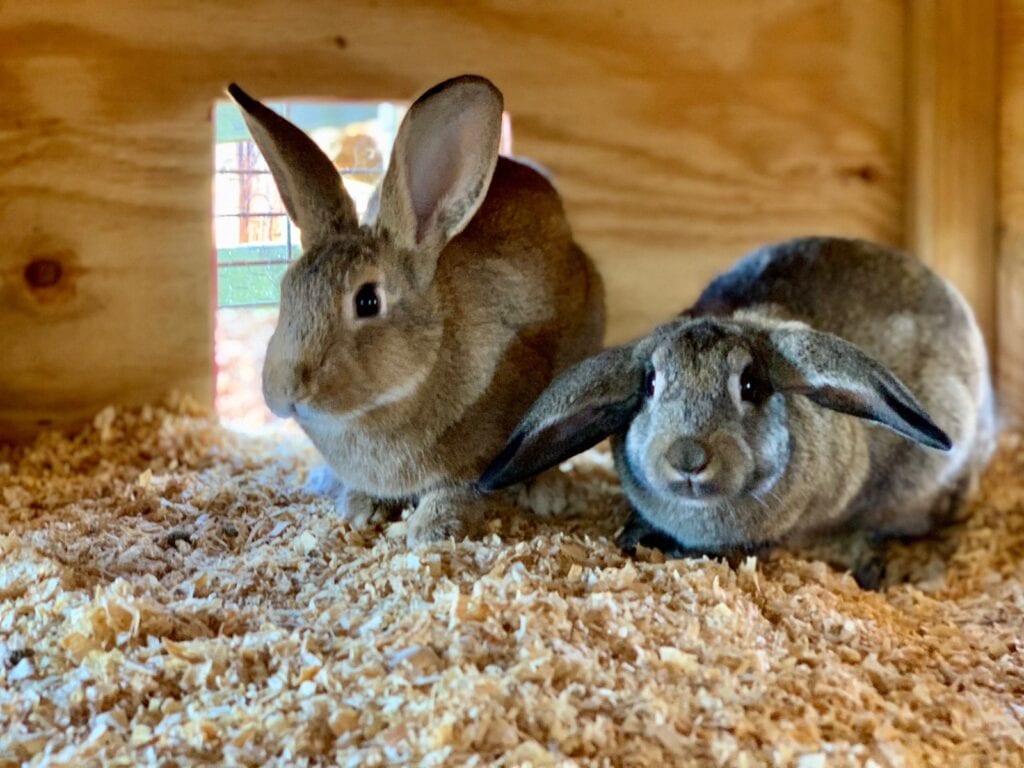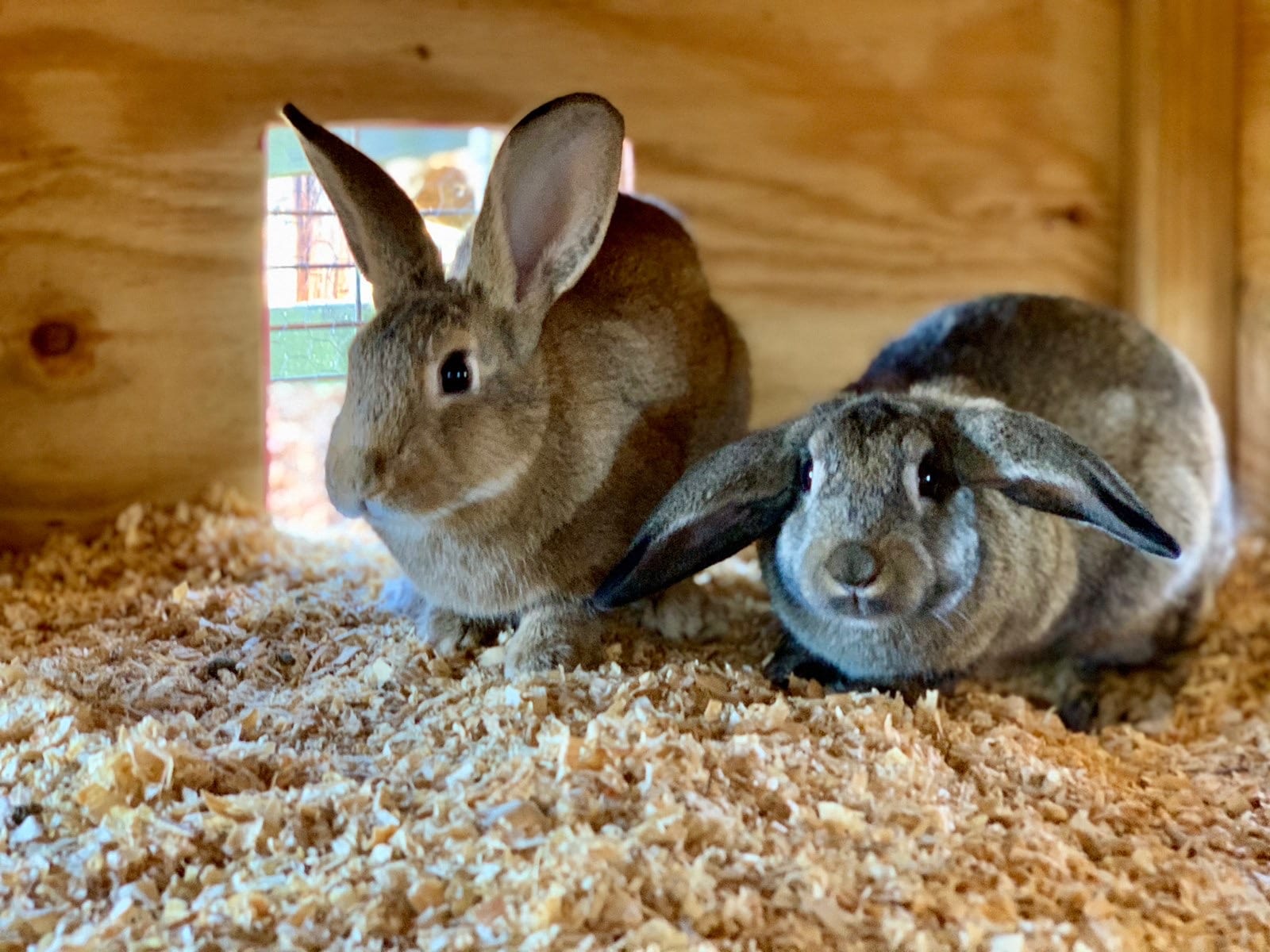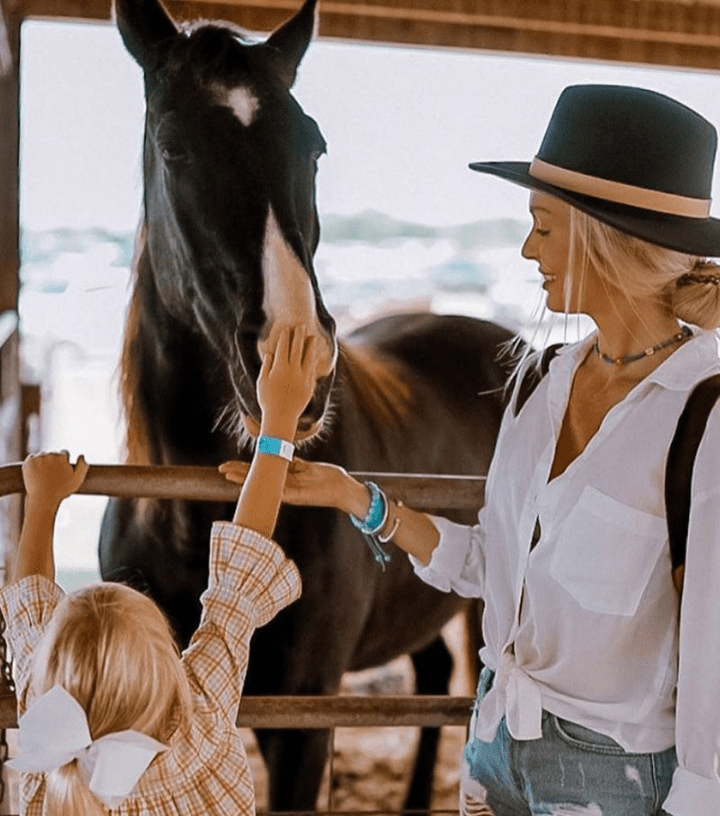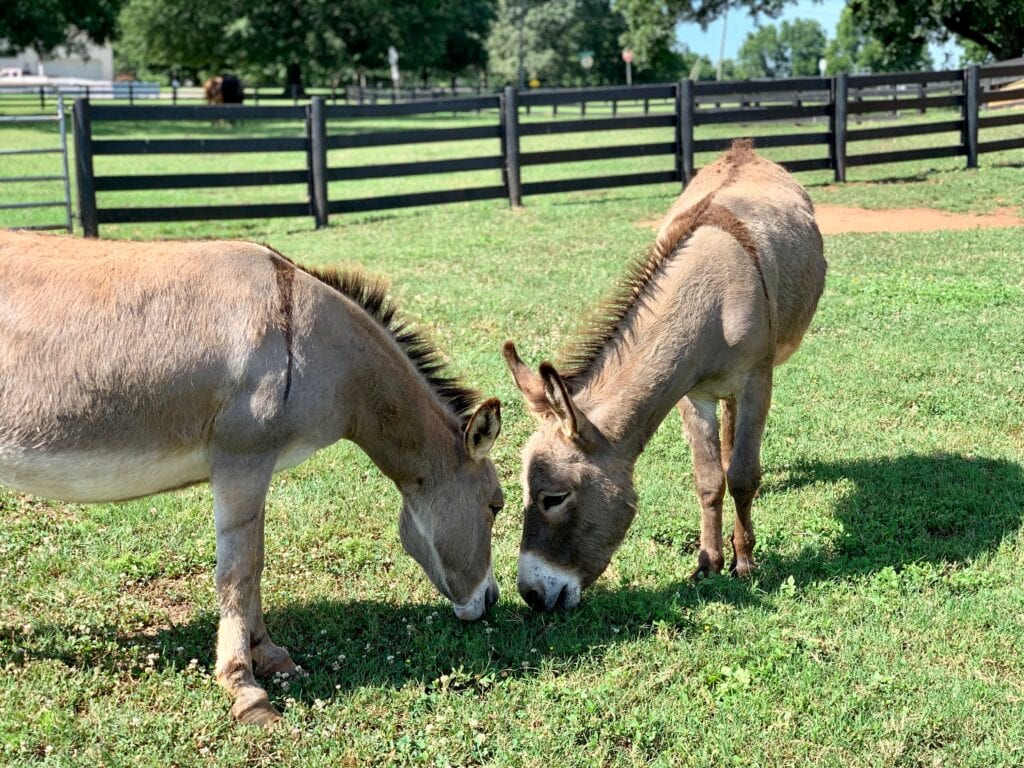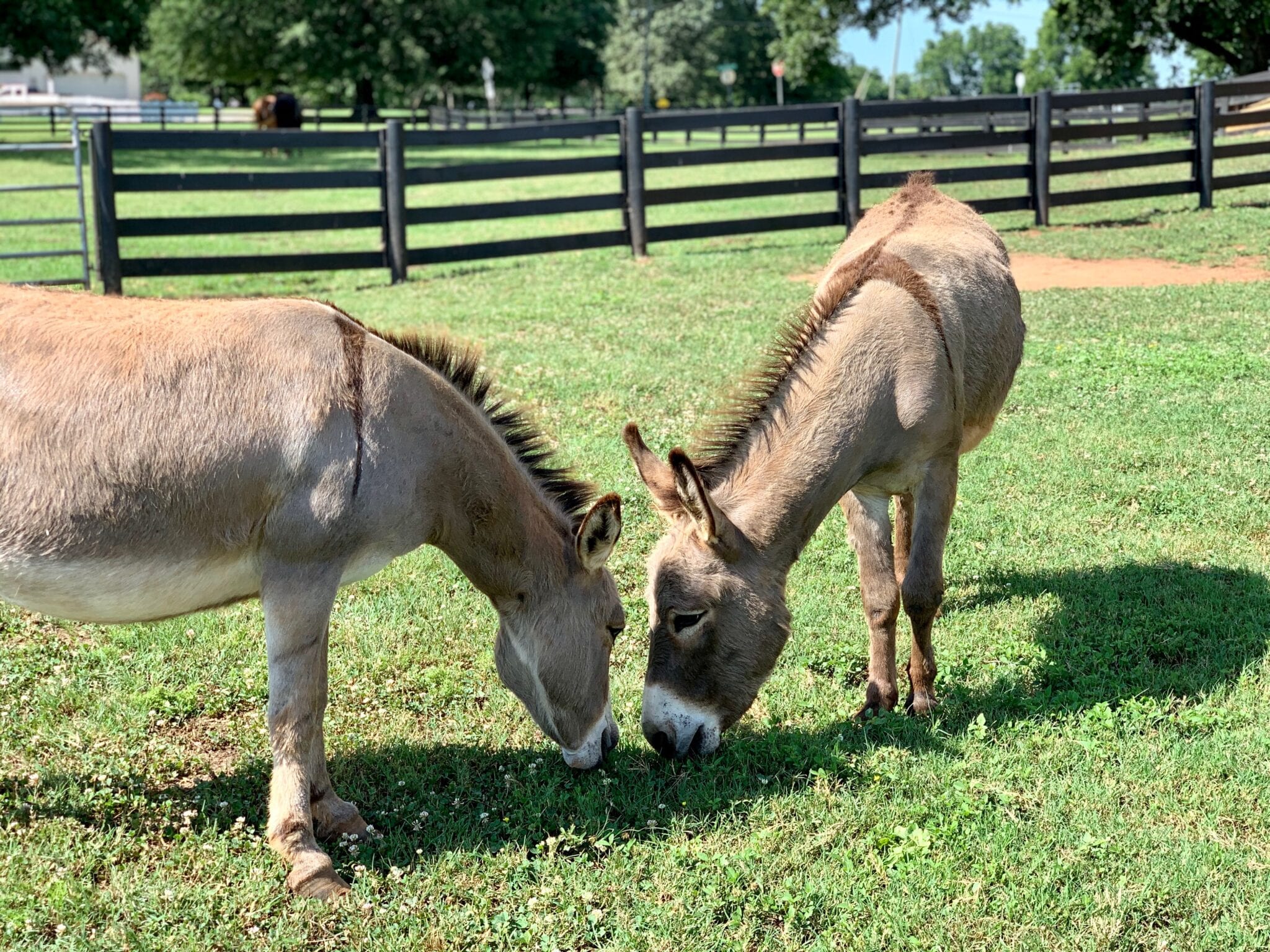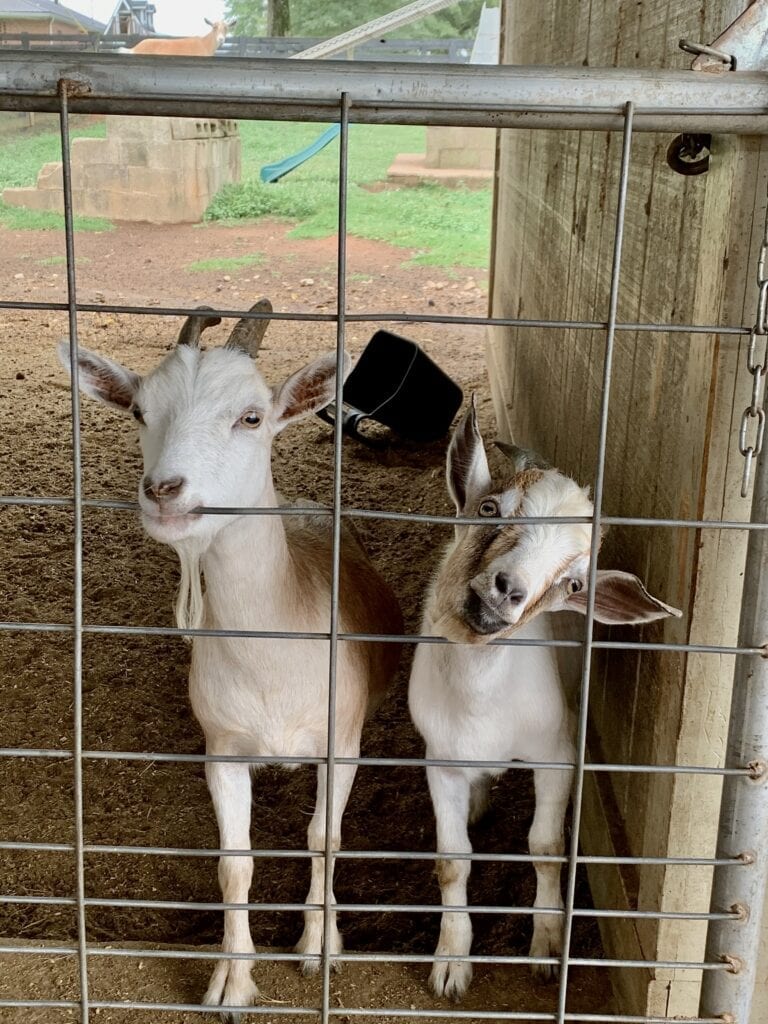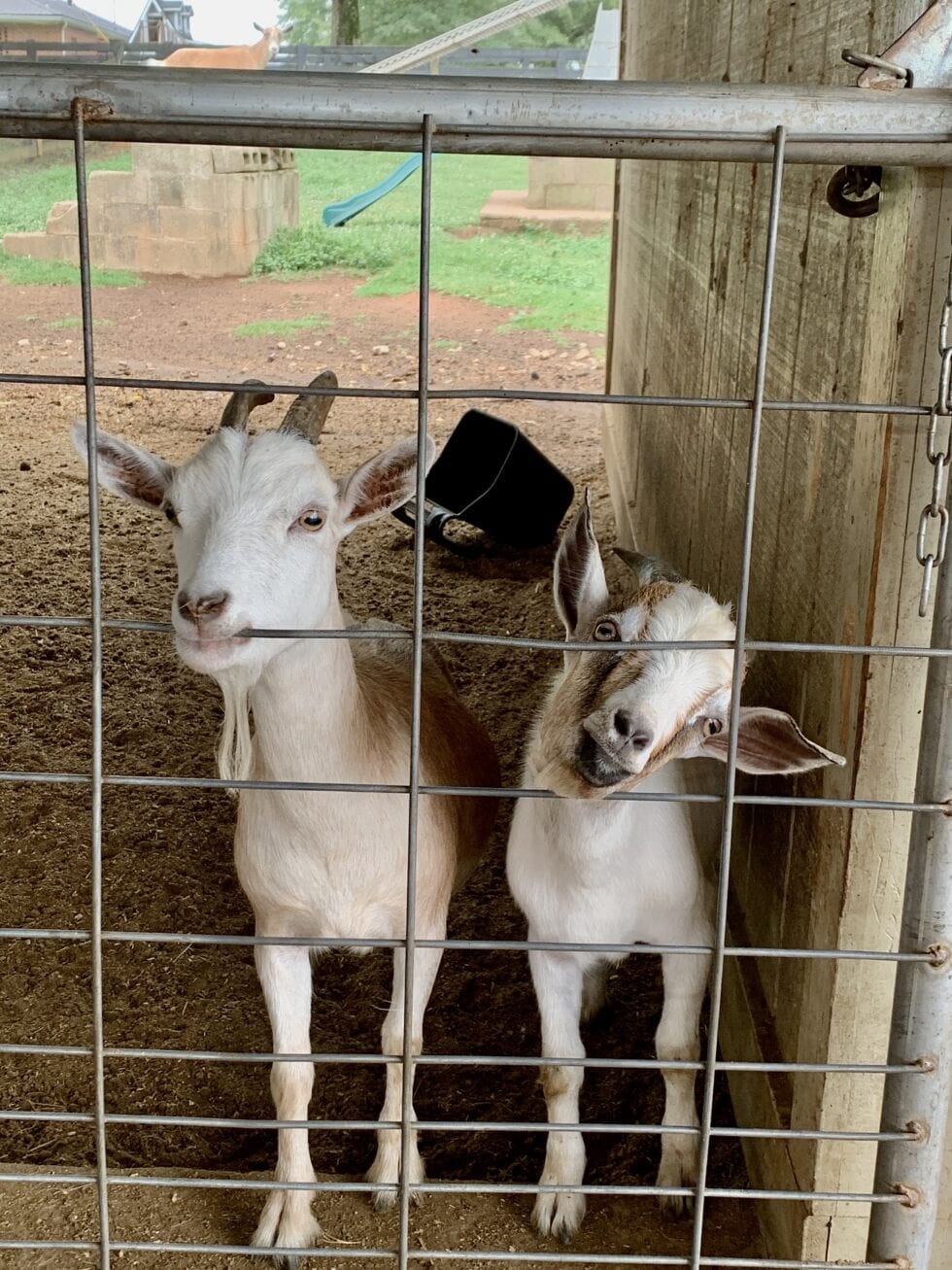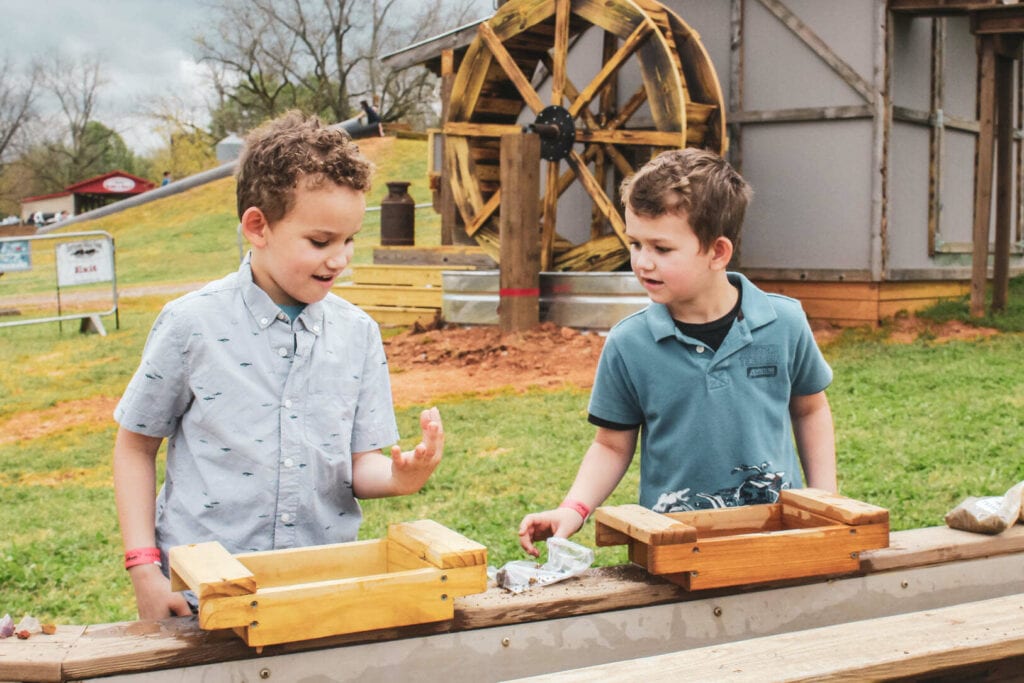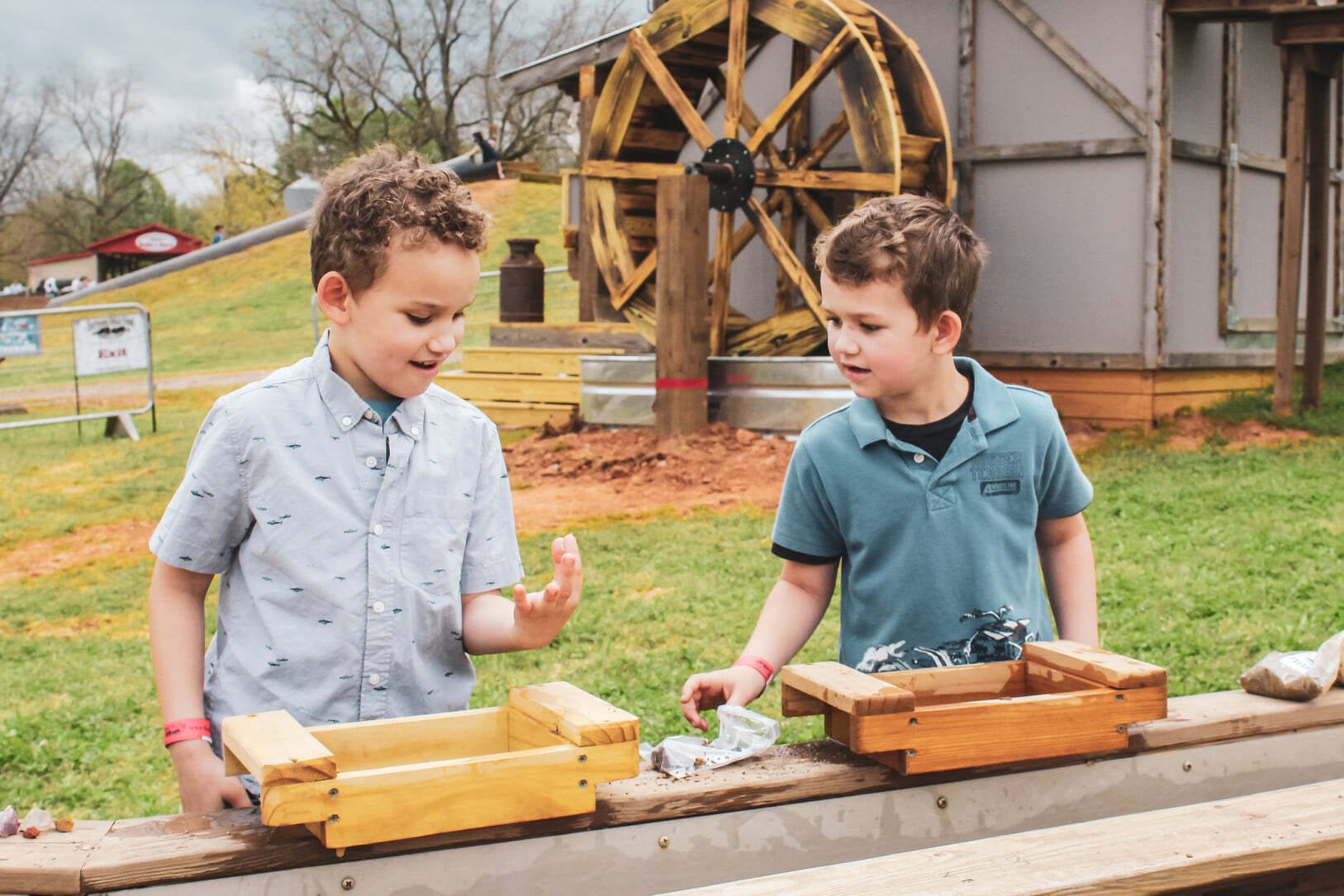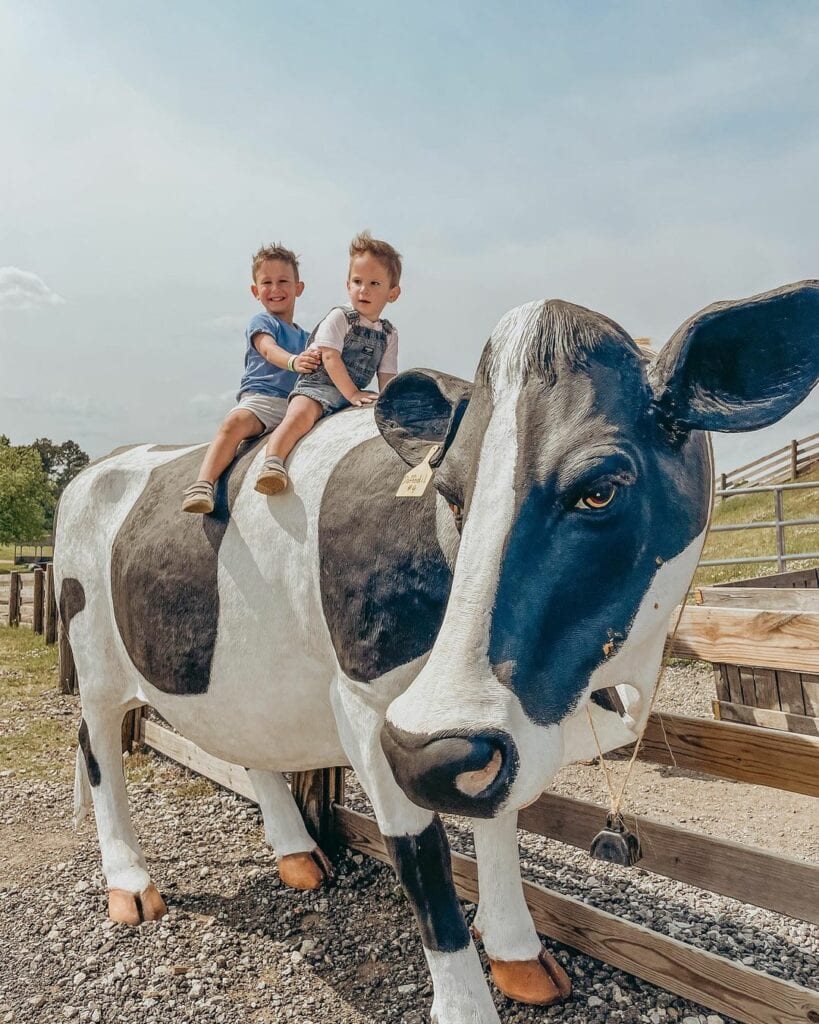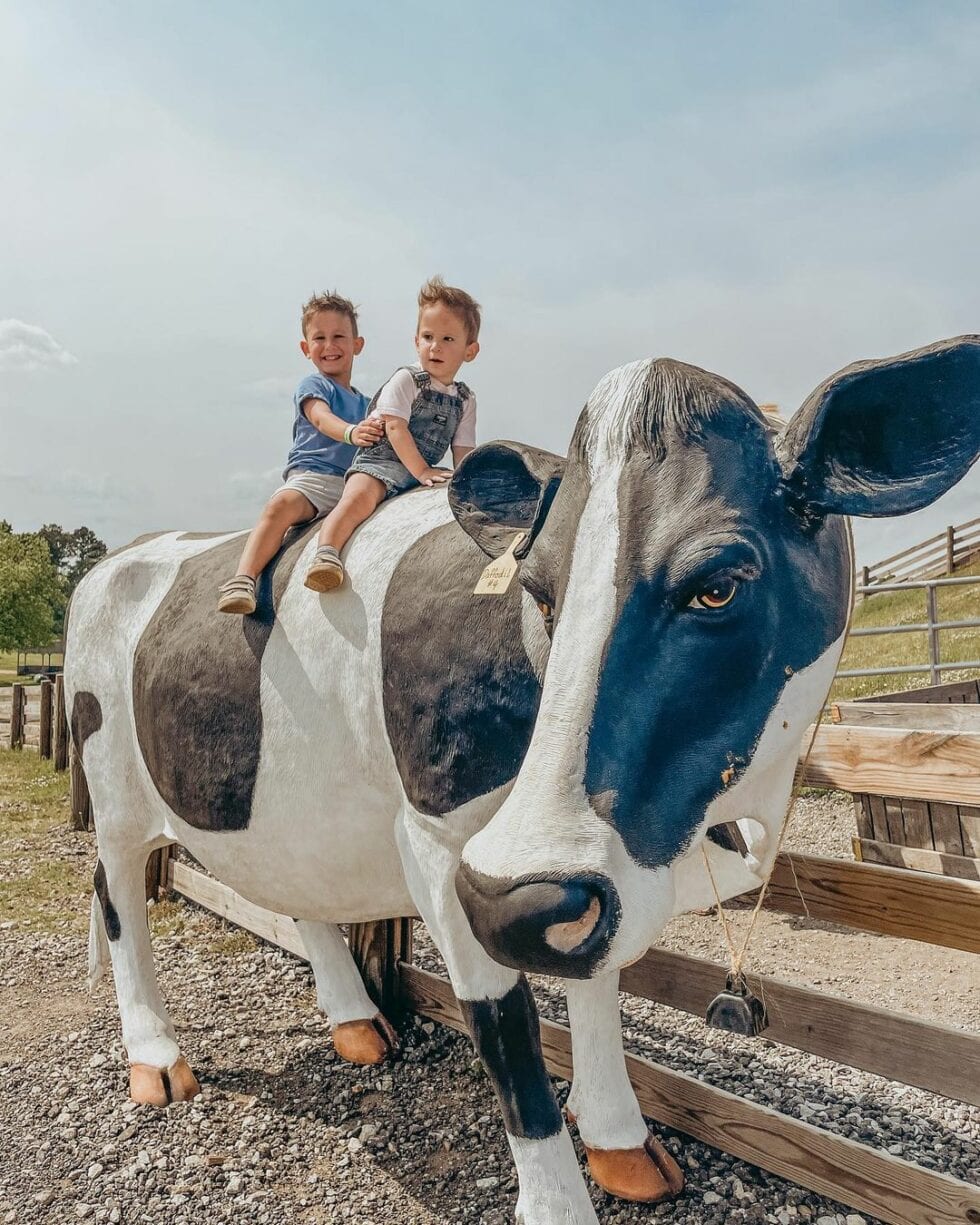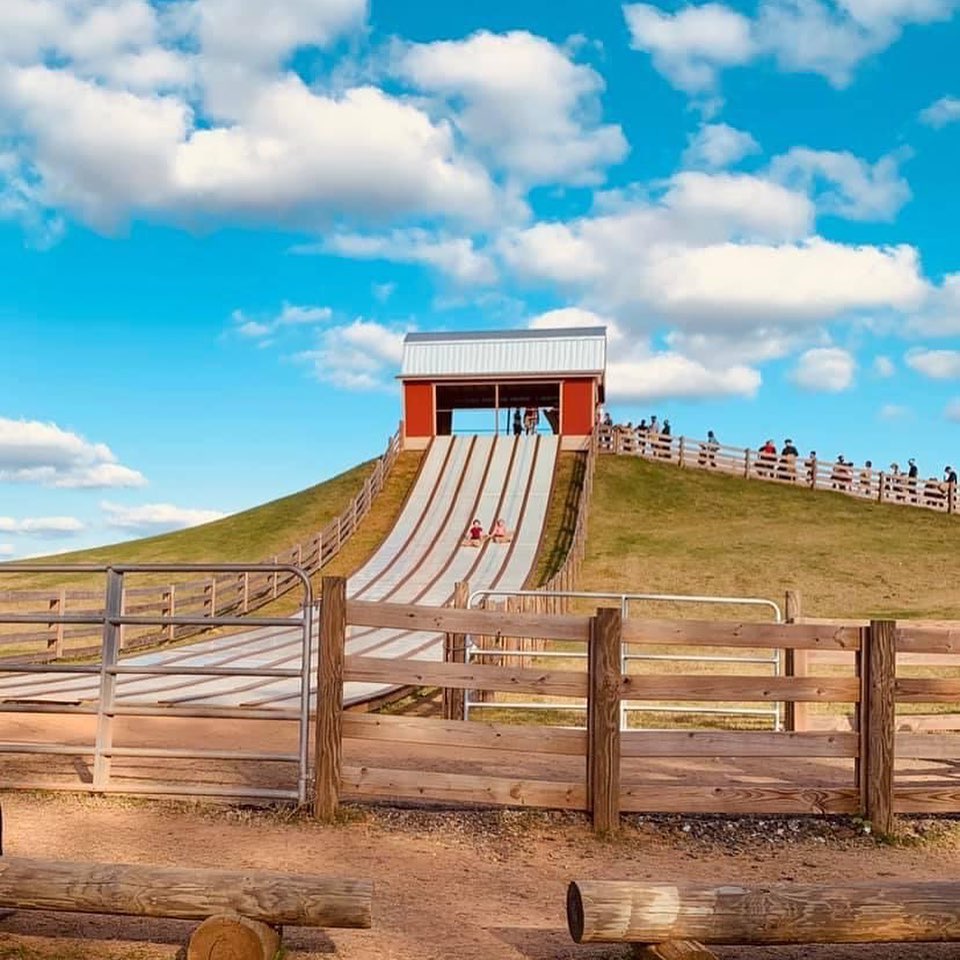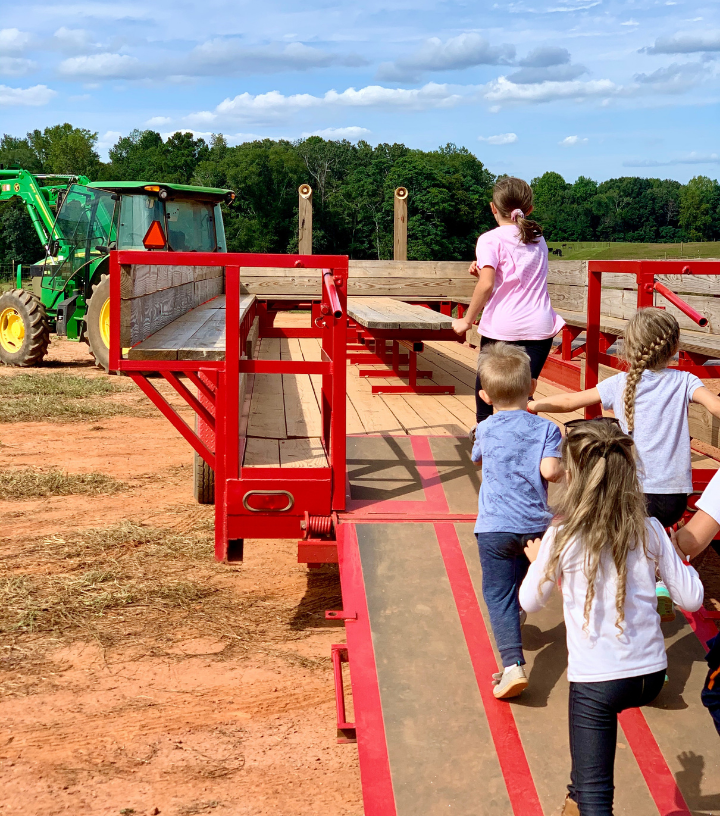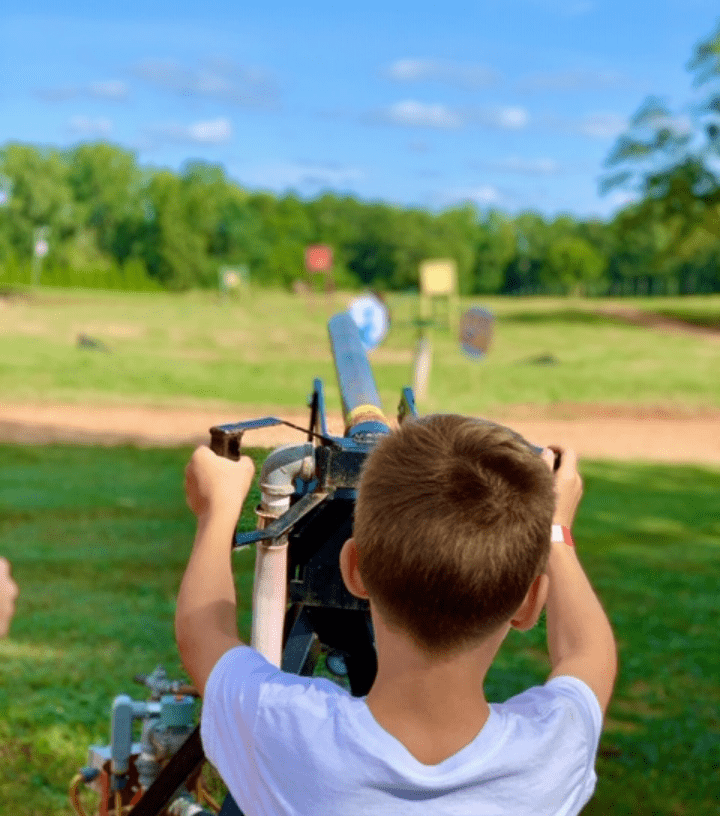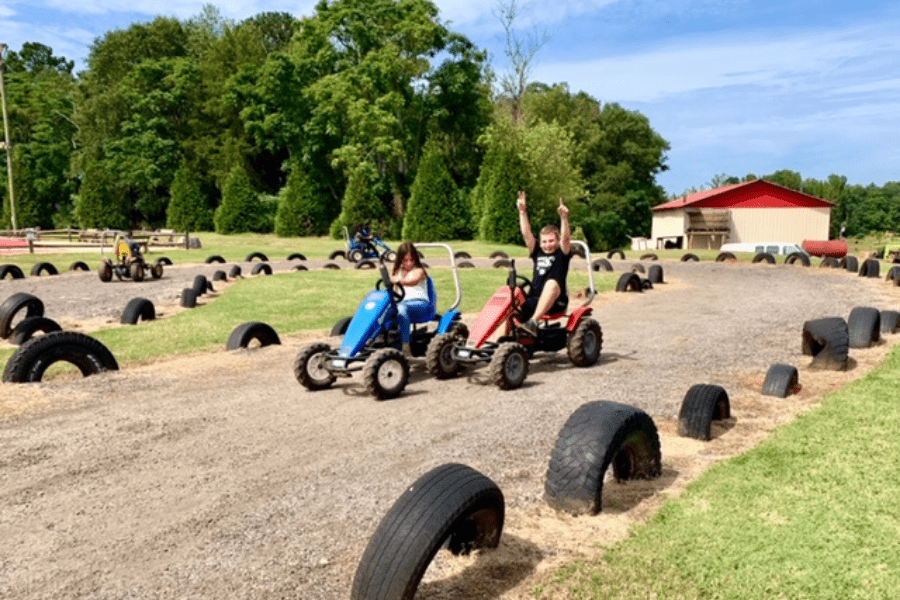 Christmas on the Farm
Before ringing in the new year, we always celebrate the holiday season with A Farmstead Christmas! We just finished our Christmas Season, so if you missed it, we hope you decide to visit us next year! We offer Fraiser Firs, holiday treats, and Outdoor Activities on the weekends. And, as usual, Santa takes time out of his busy schedule to bring holiday cheer to the farm!
You can even get some of your Christmas shopping done during your visit! In our Country Market, you'll find Georgia Grown products, preserves, ciders, local honey, kettle corn, and several unique products that you can't find at your average grocery store. We also put together holiday gift baskets full of favorites to simplify gift shopping.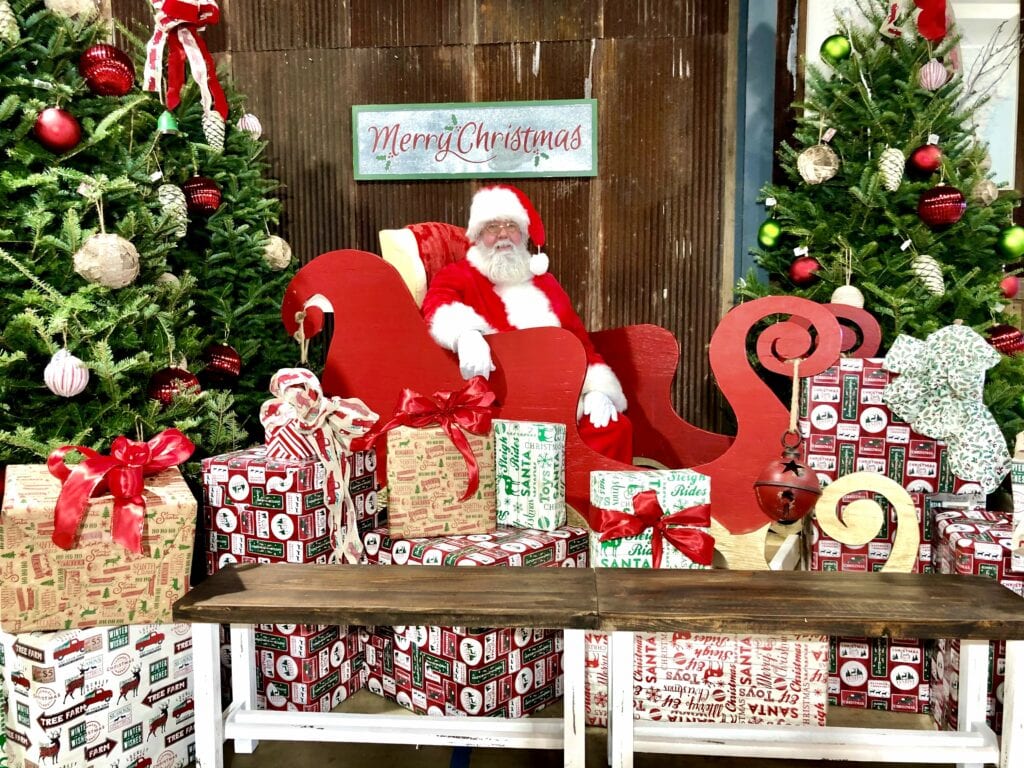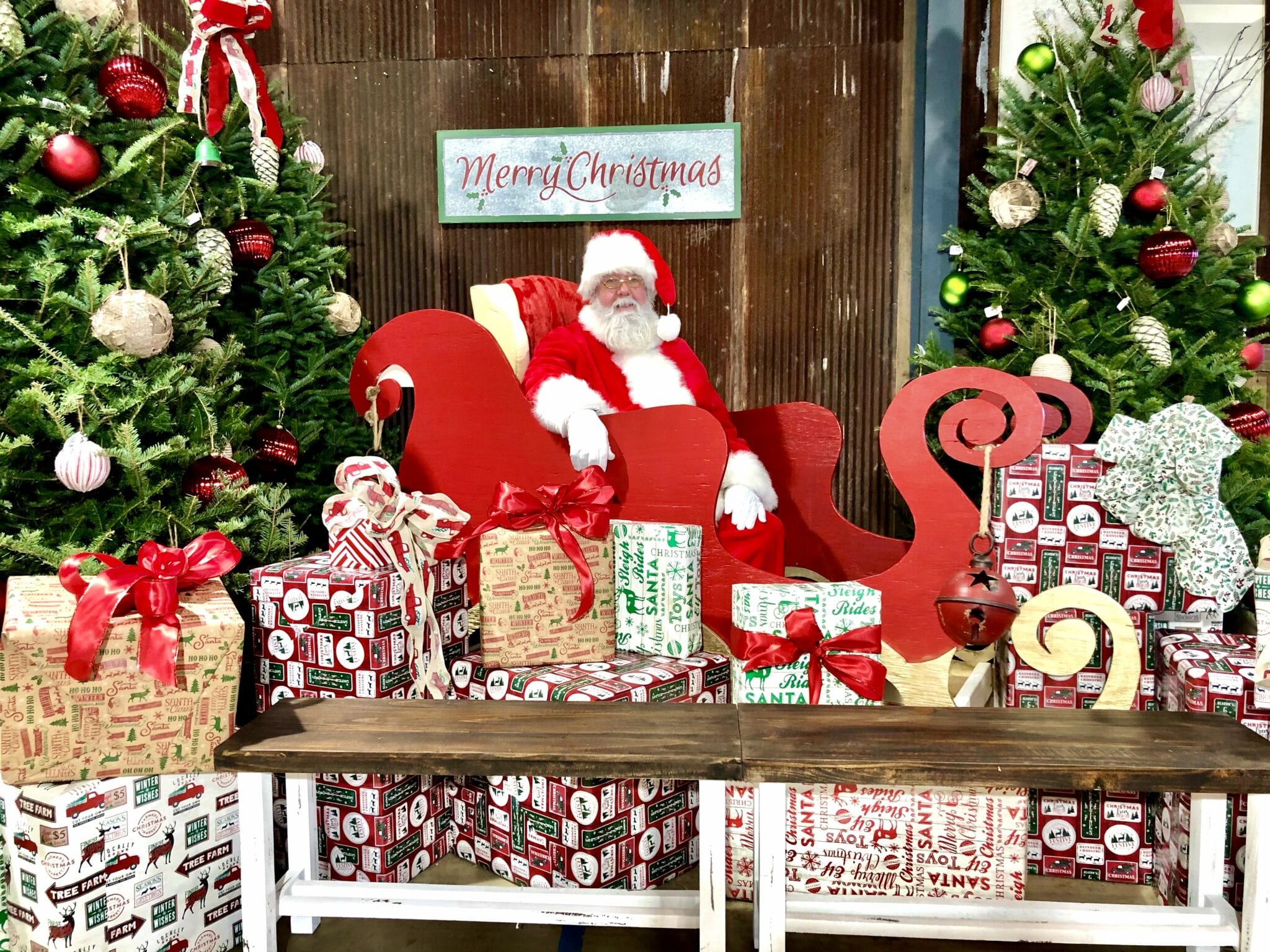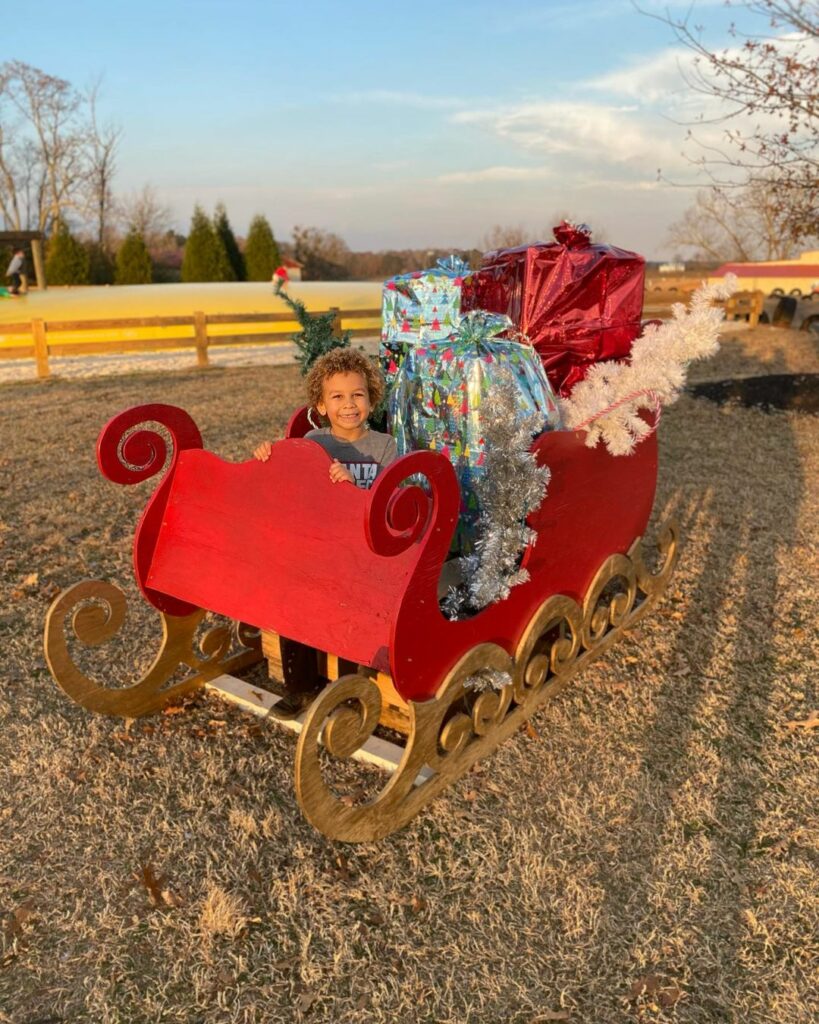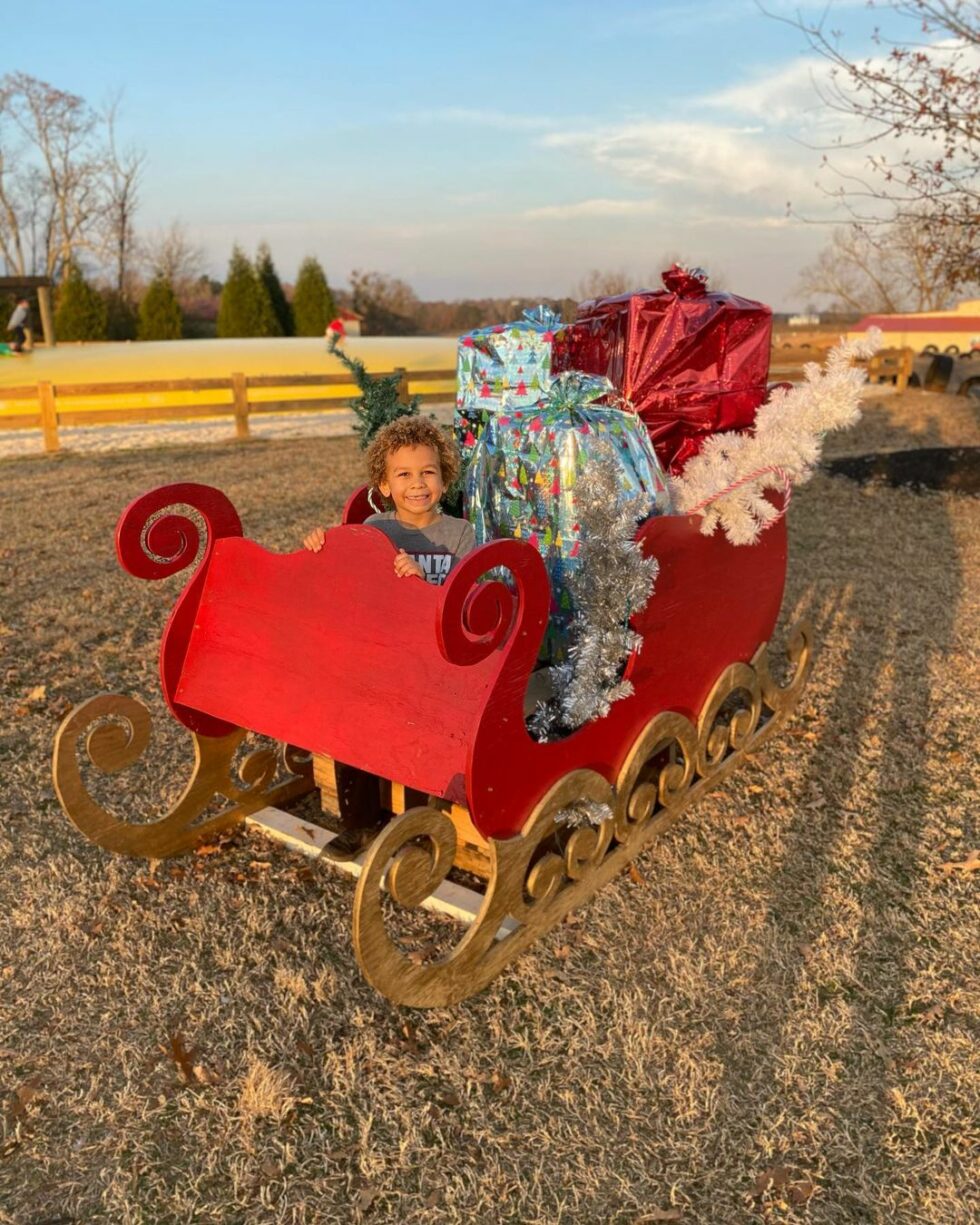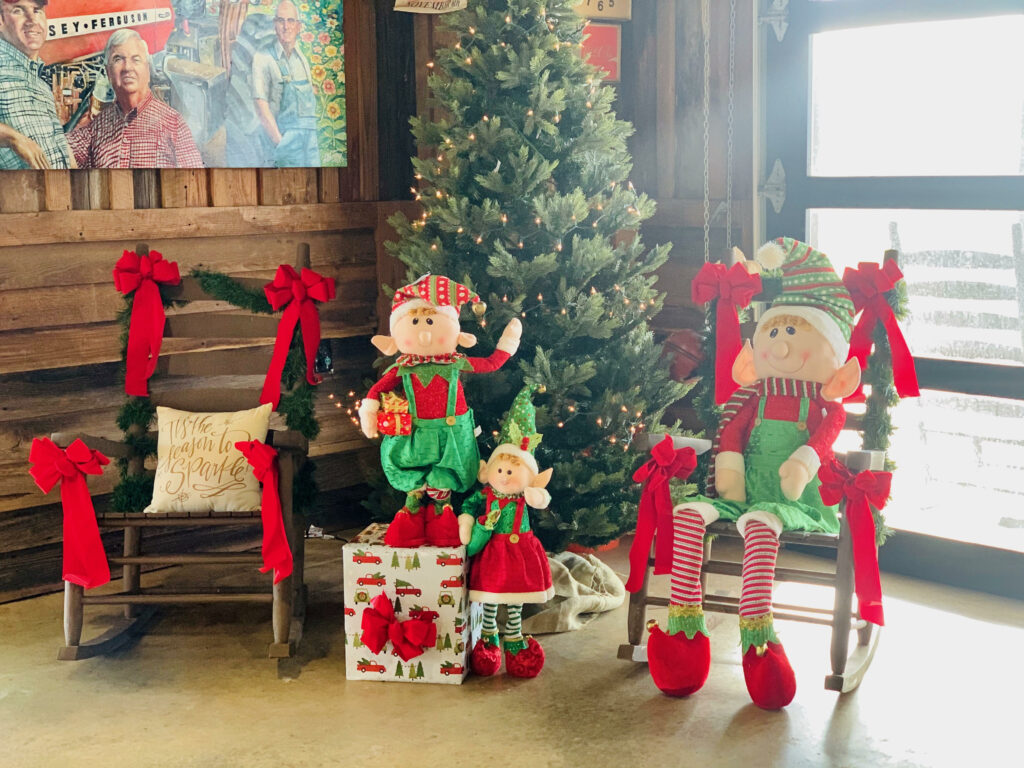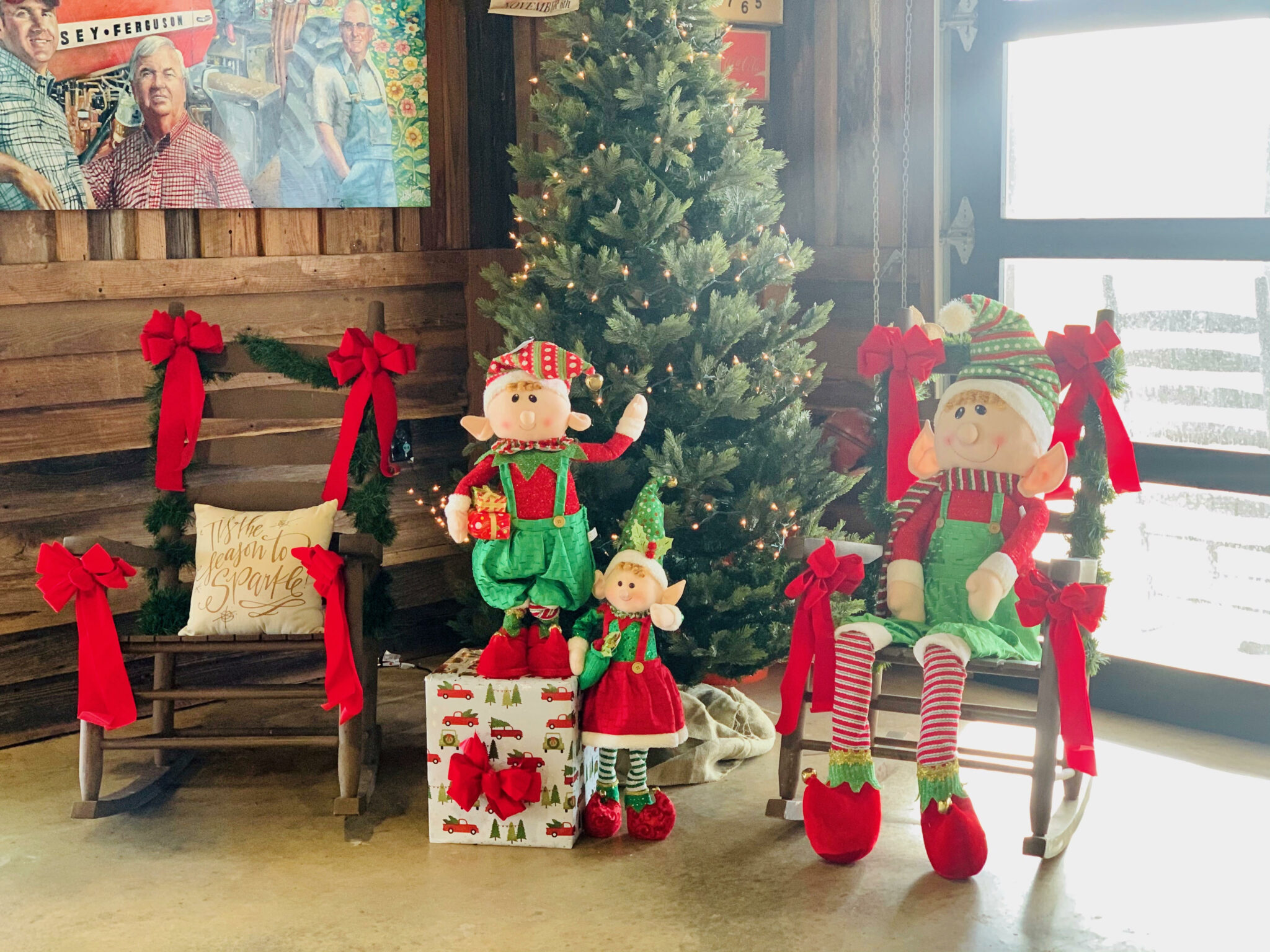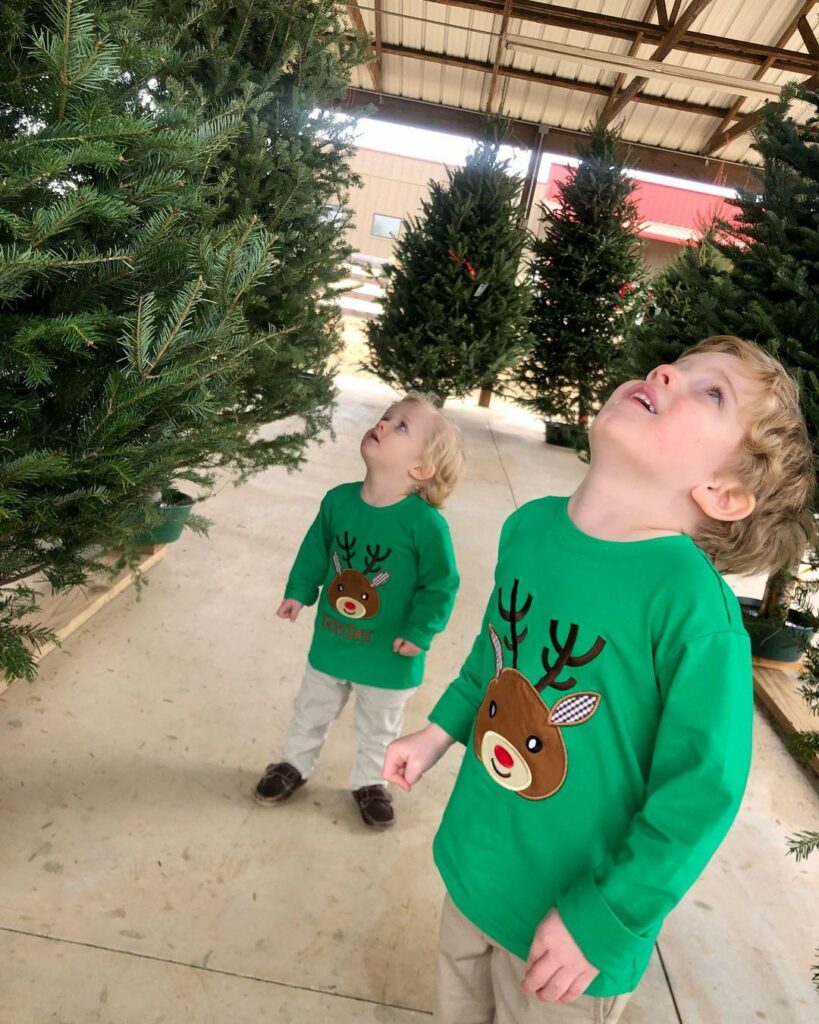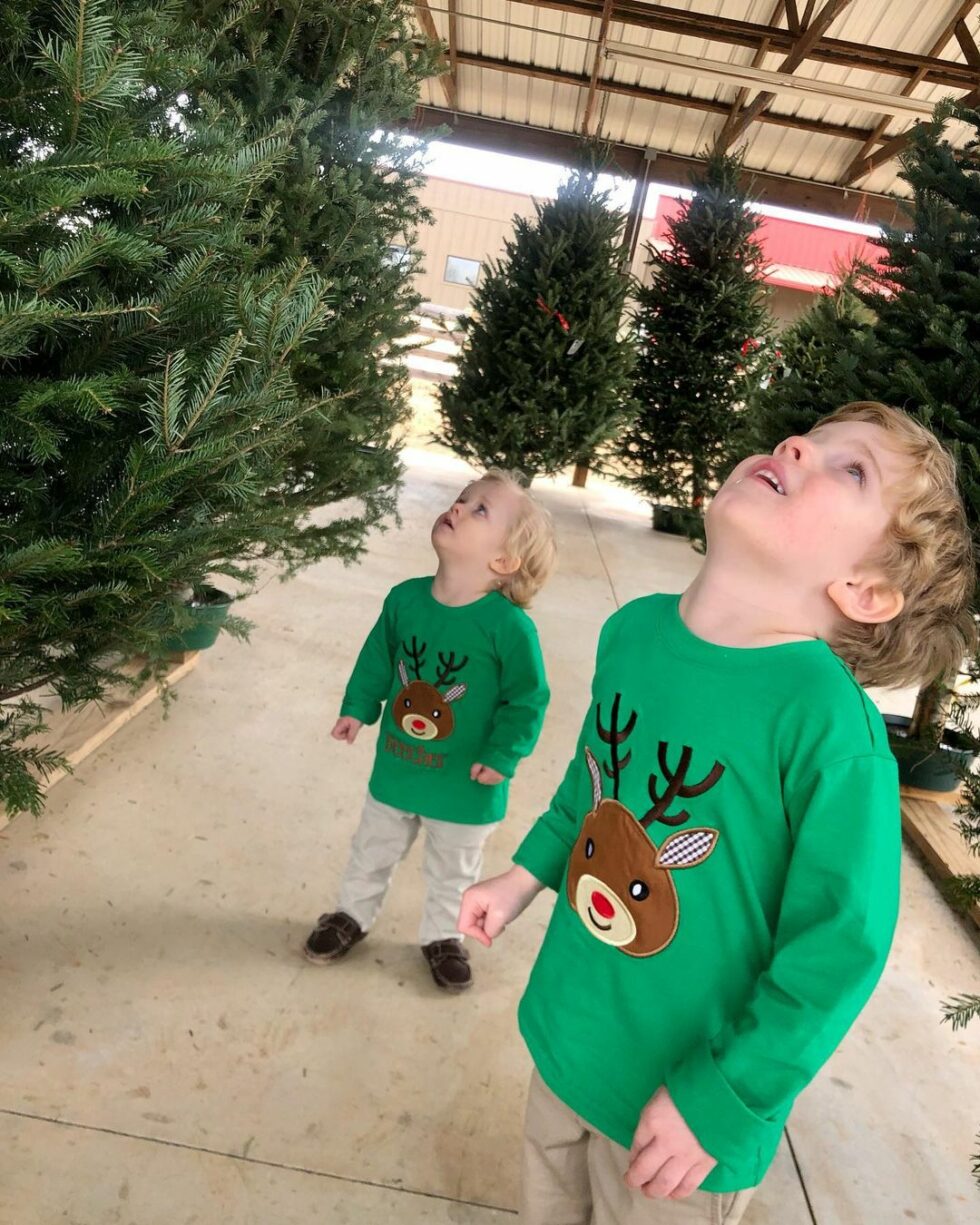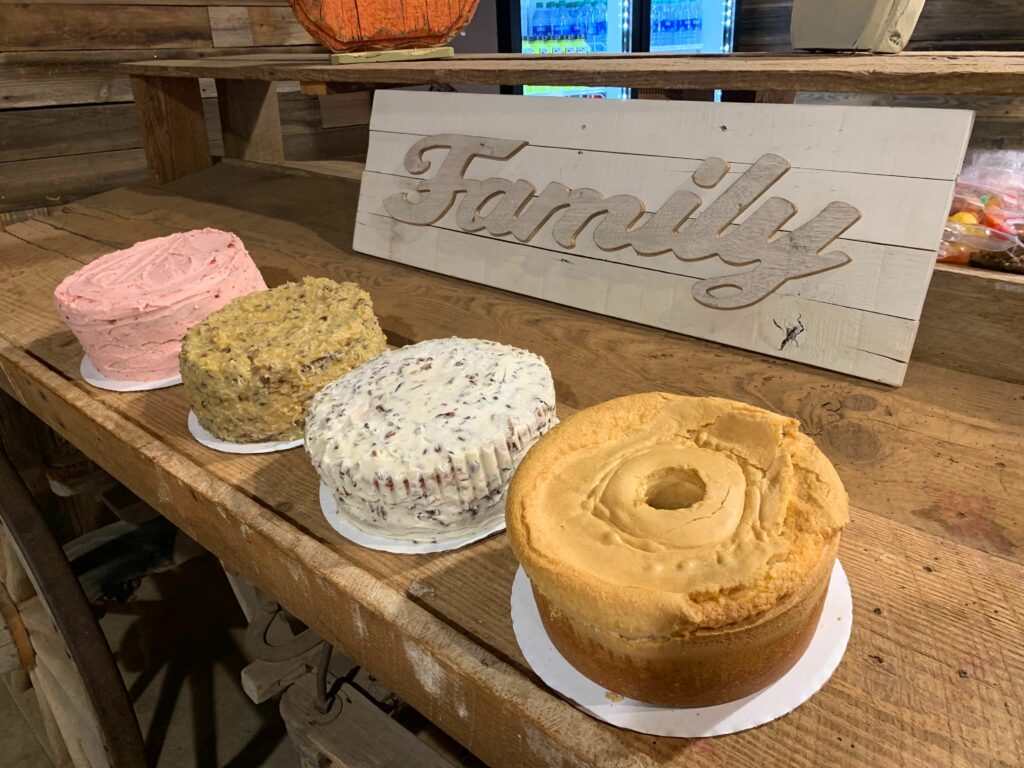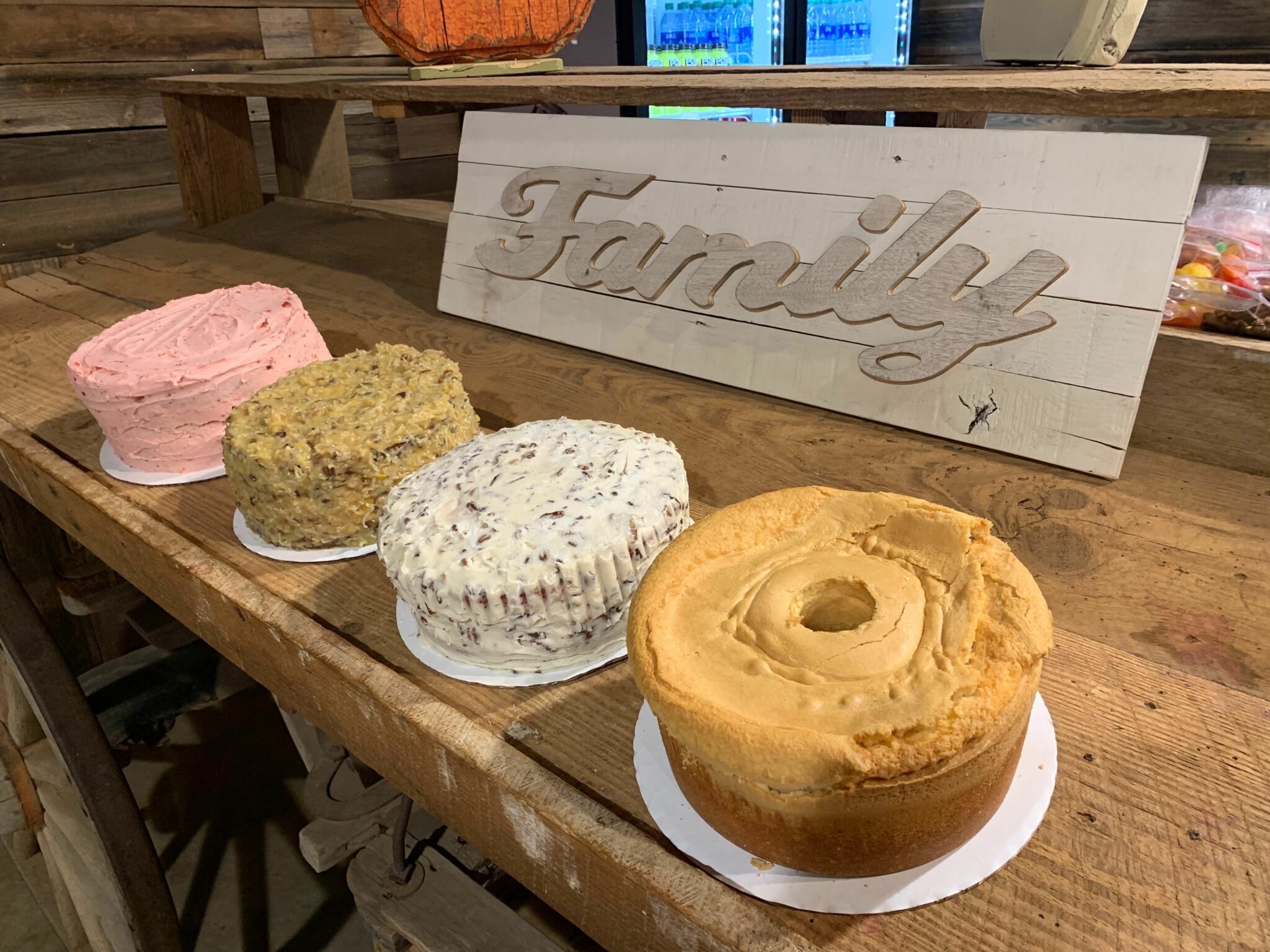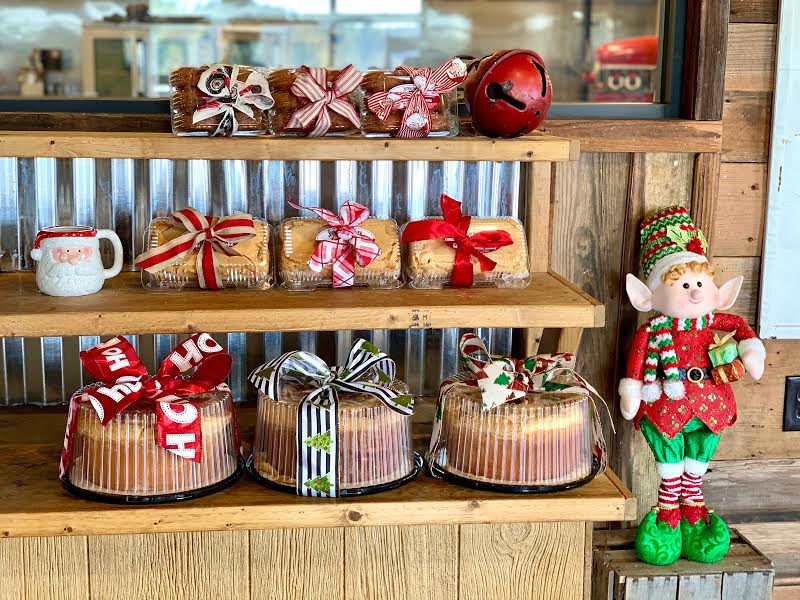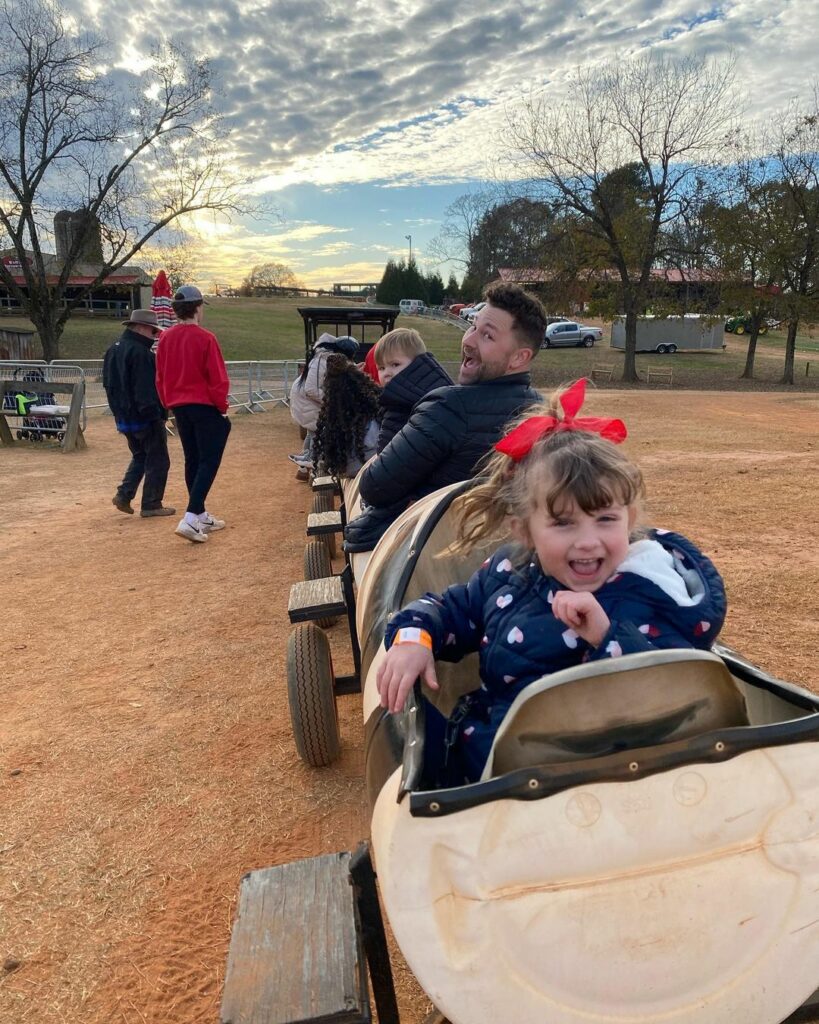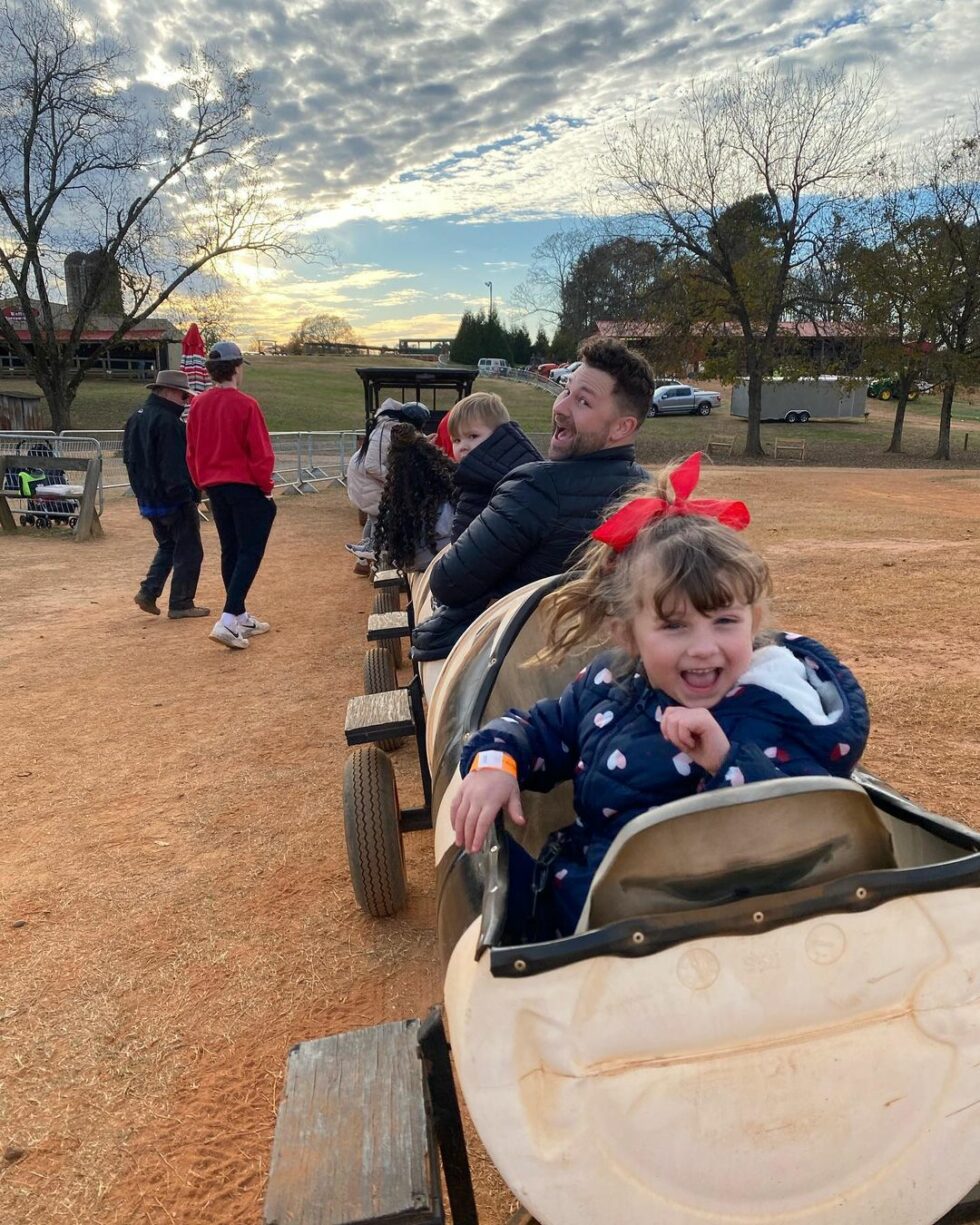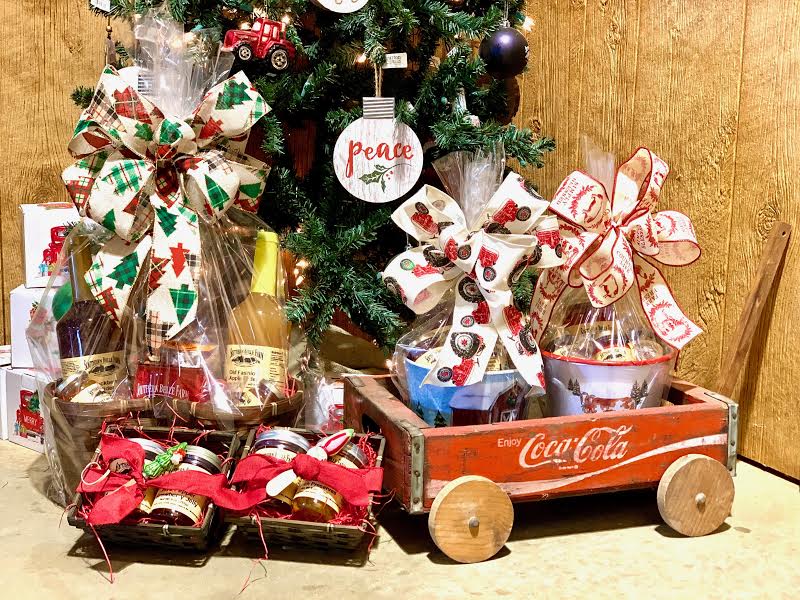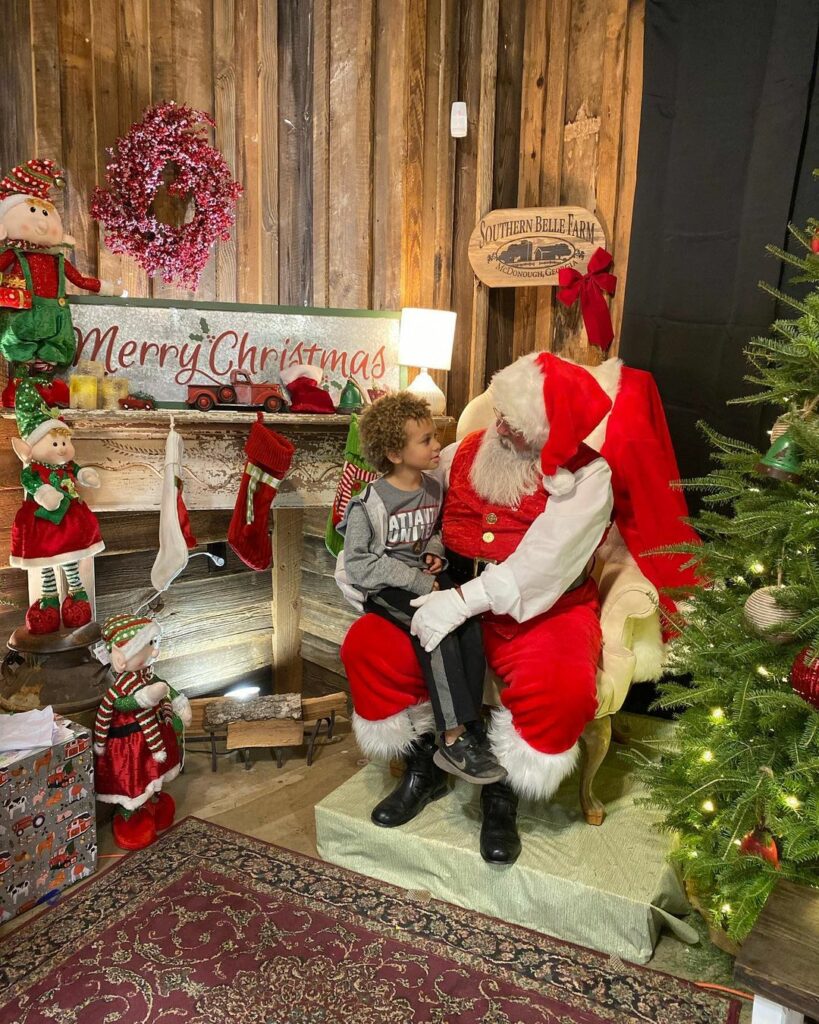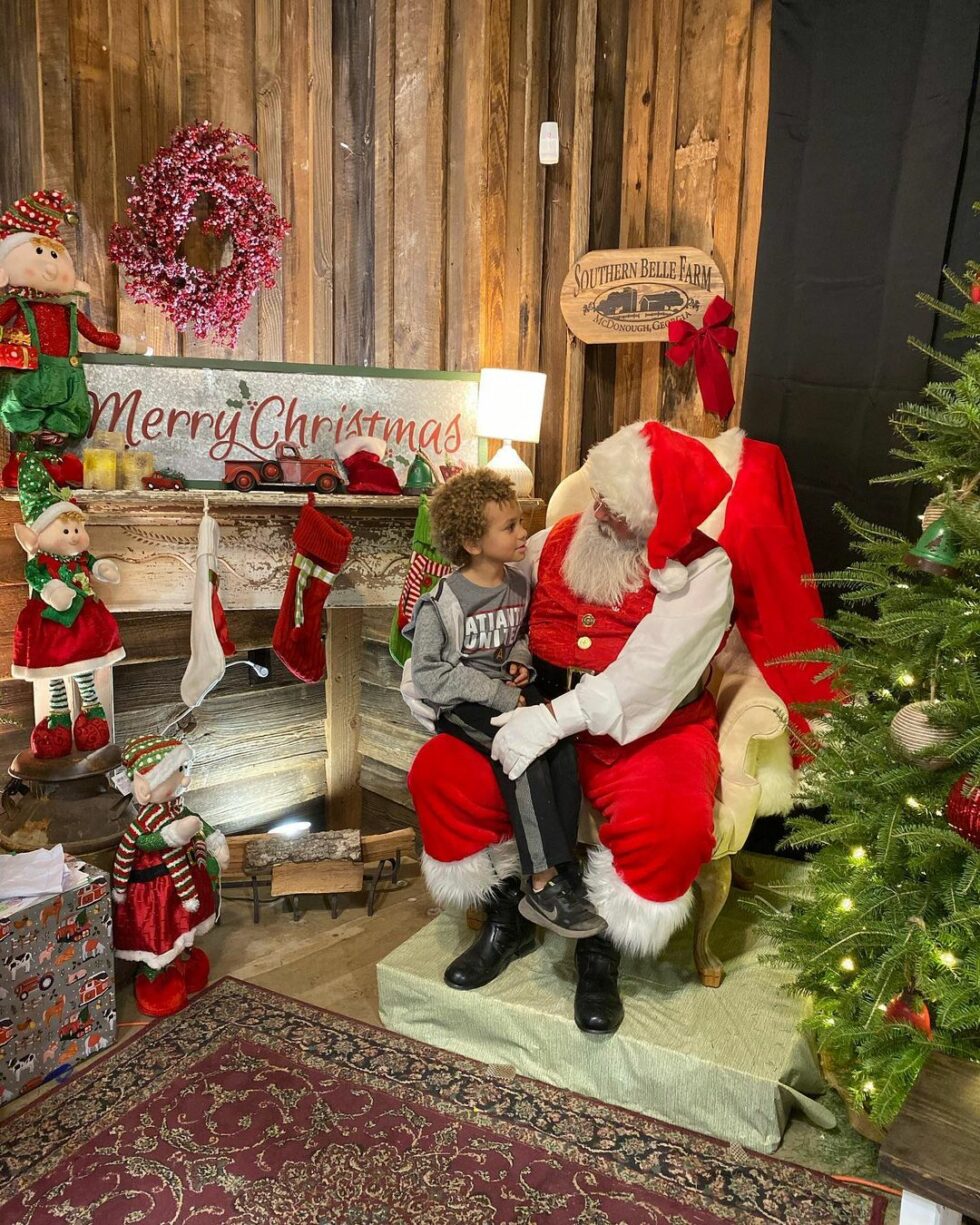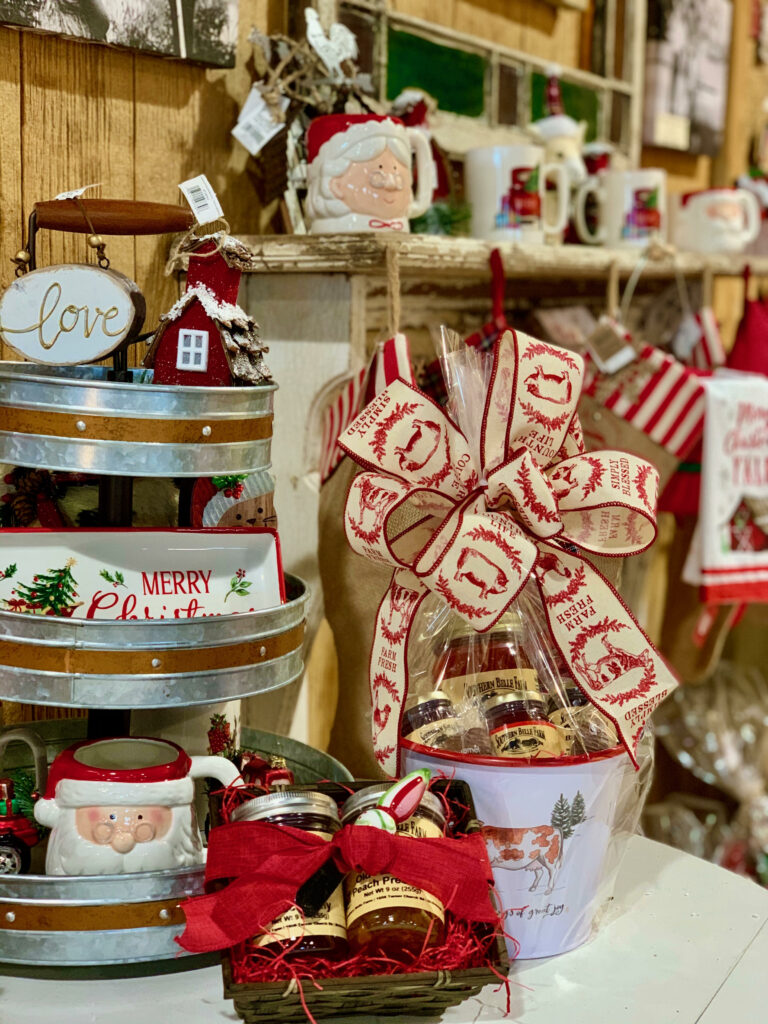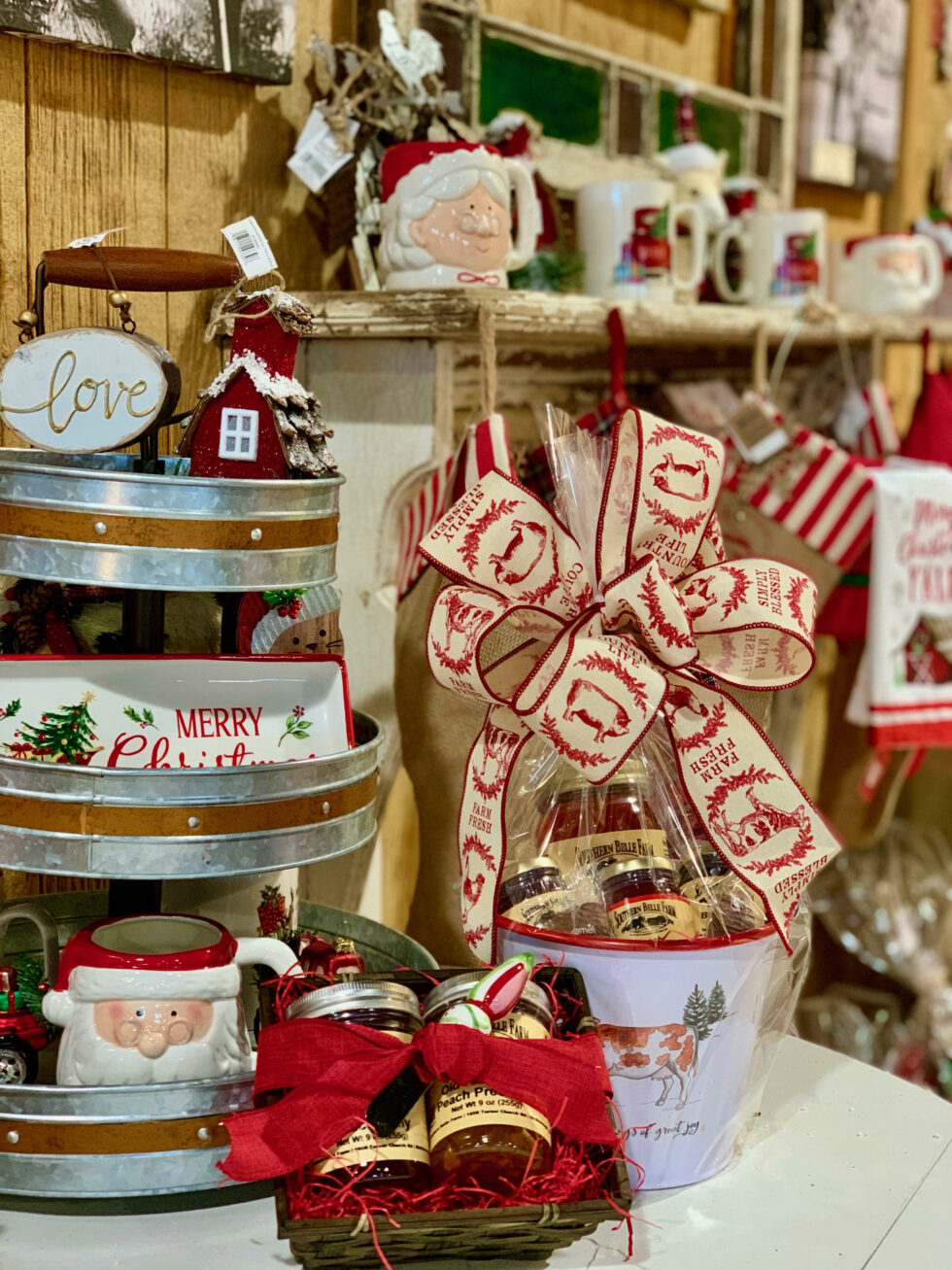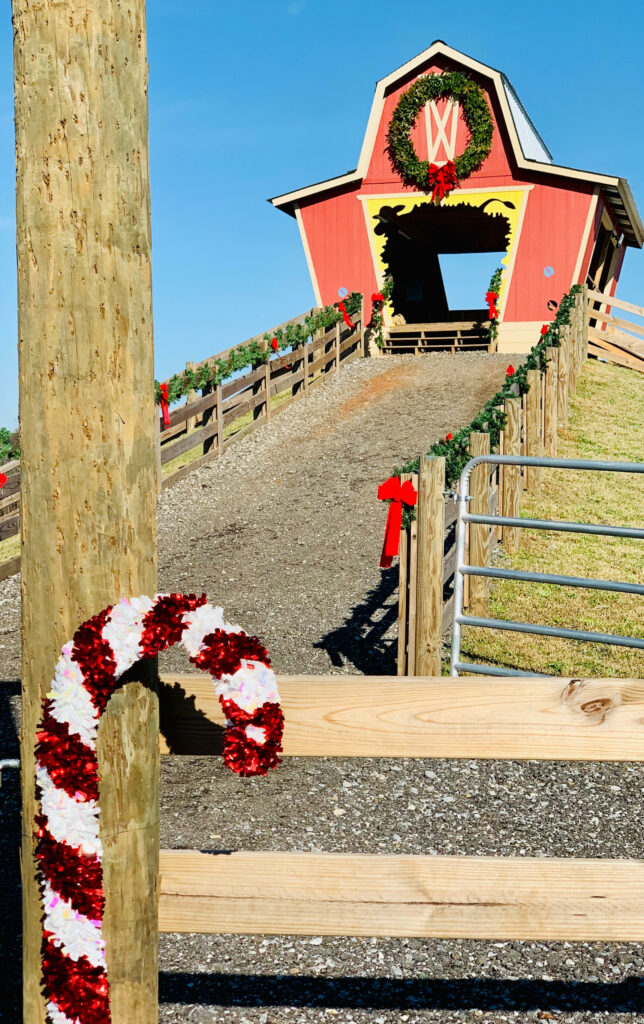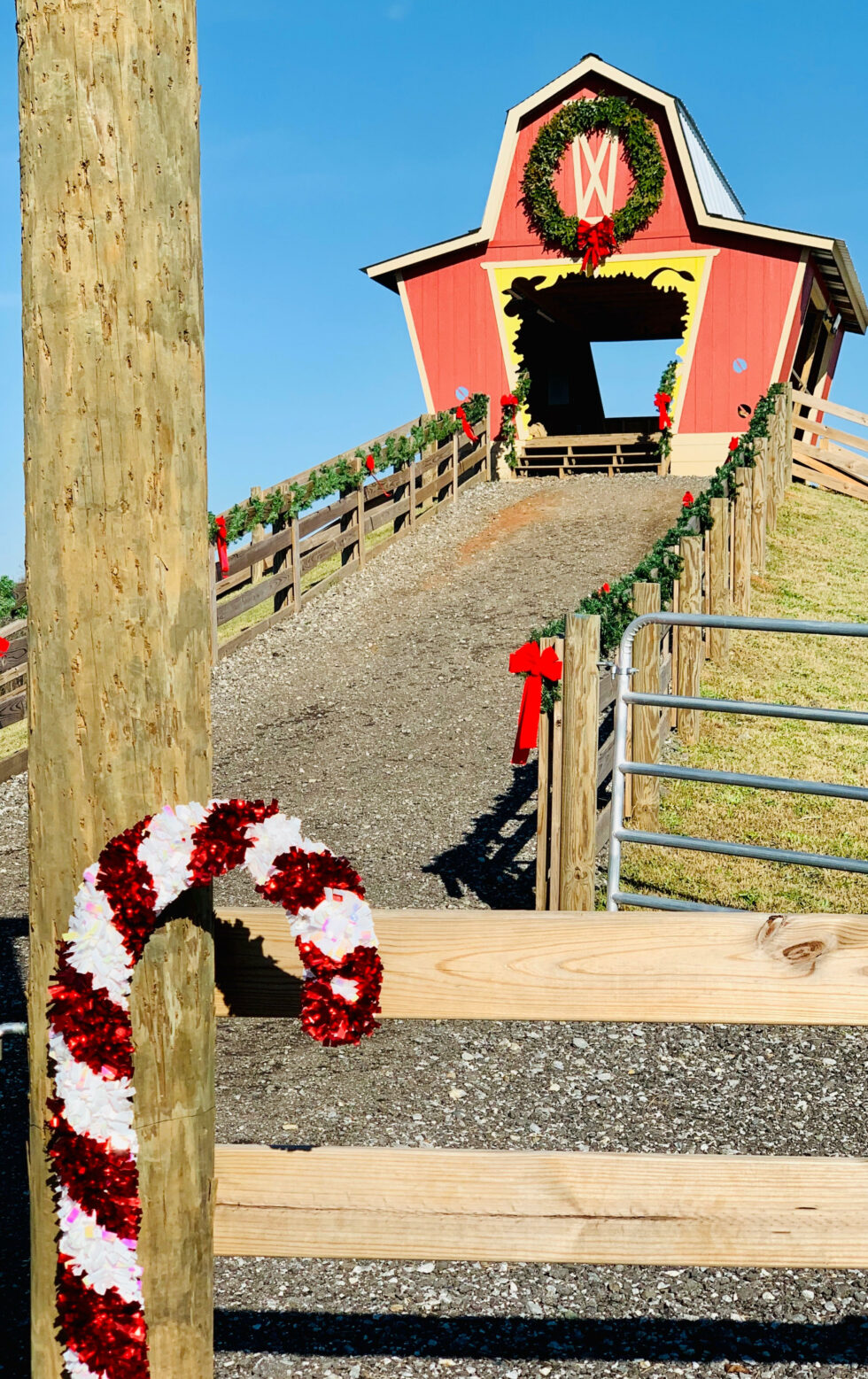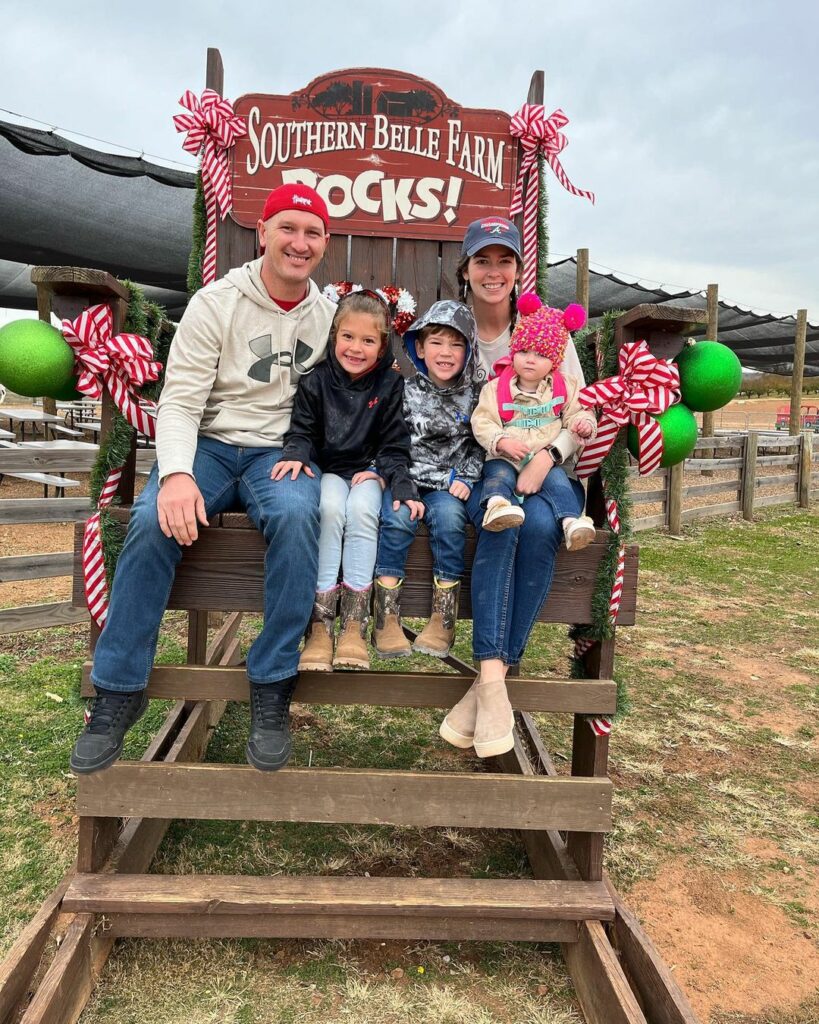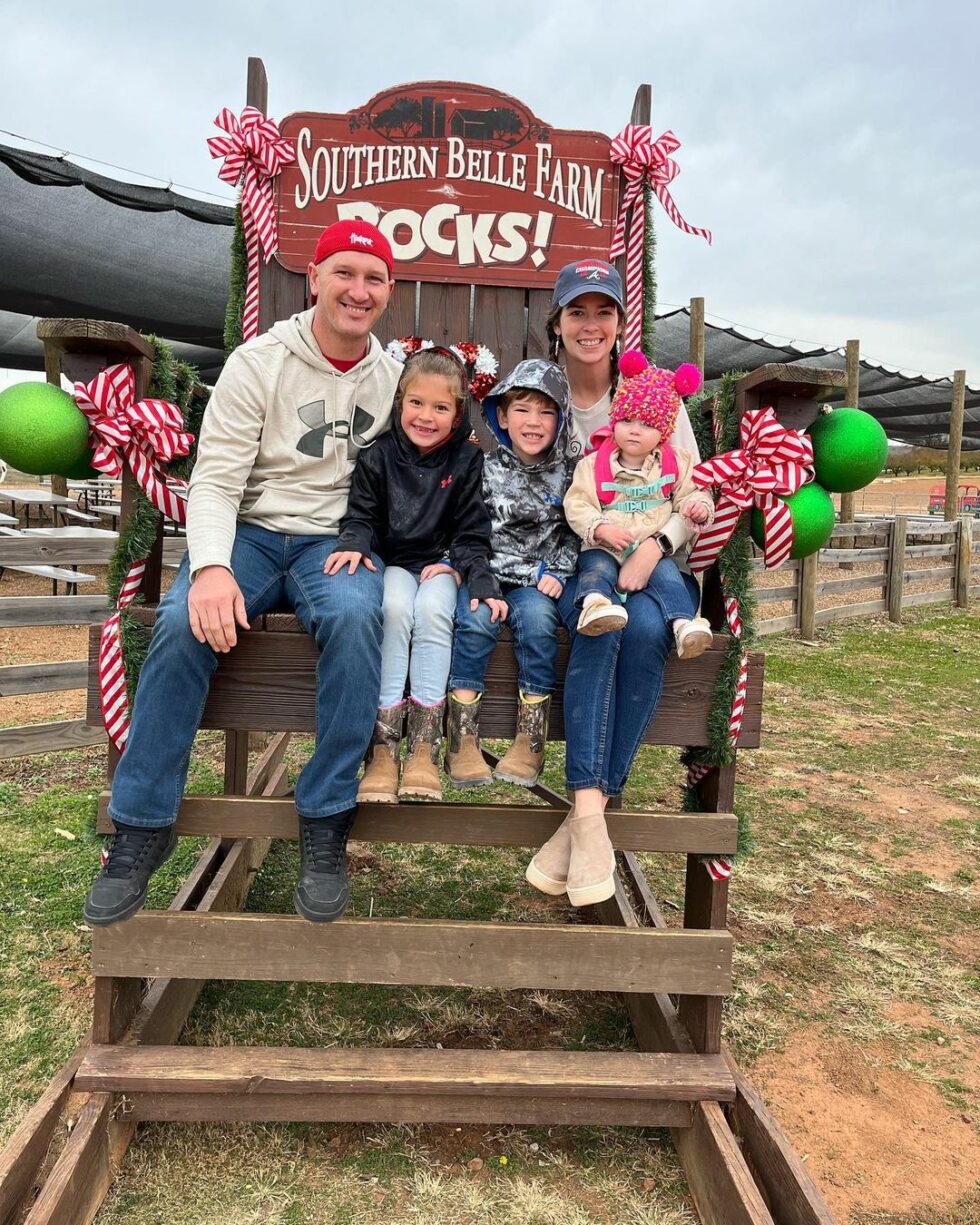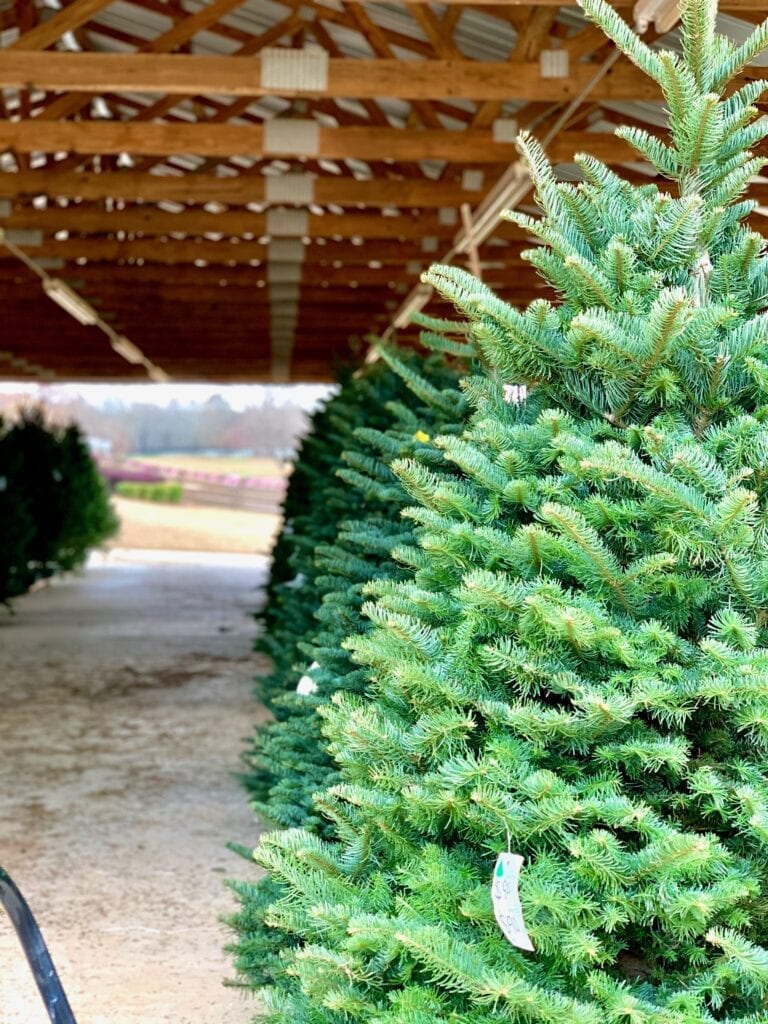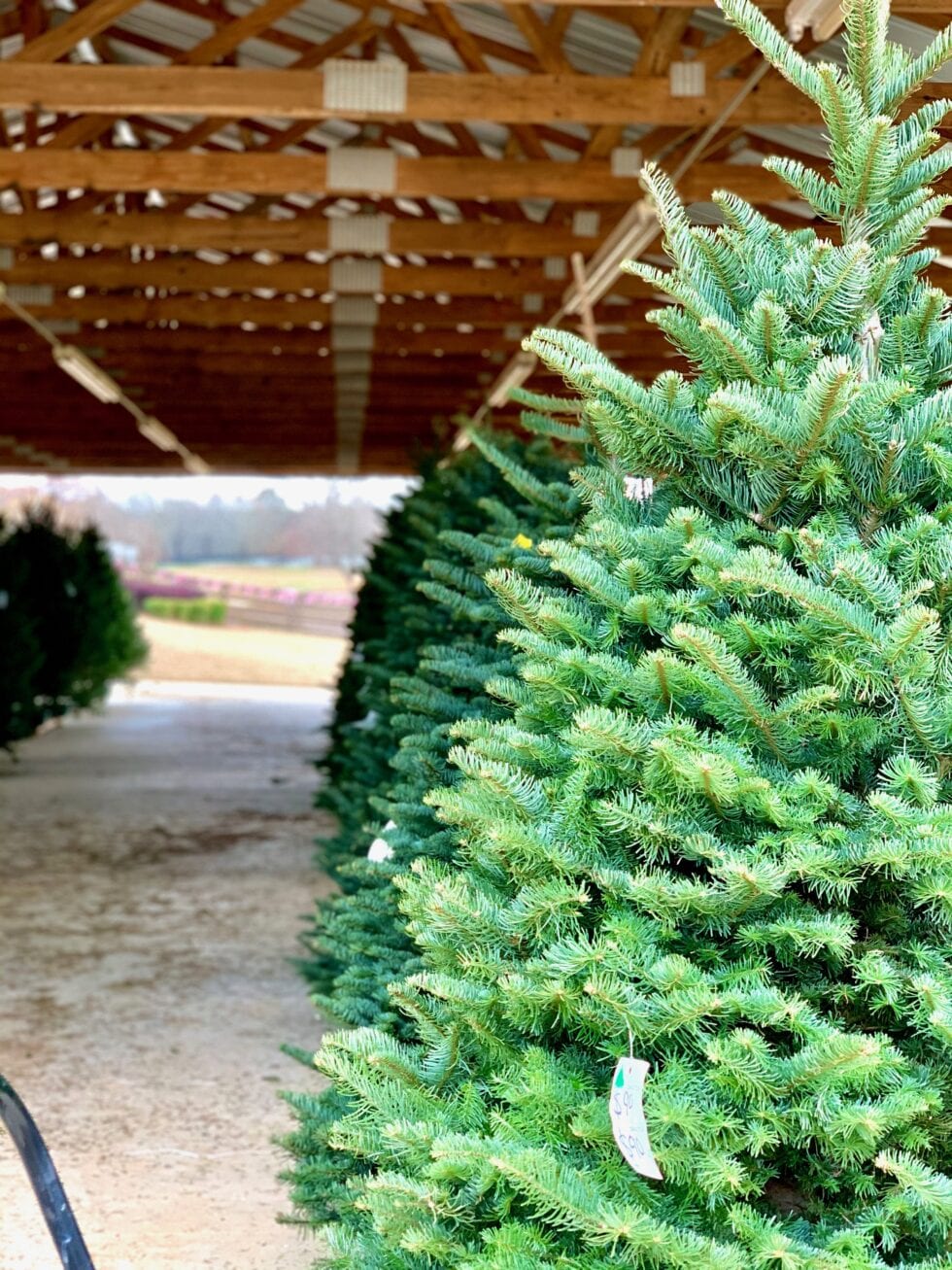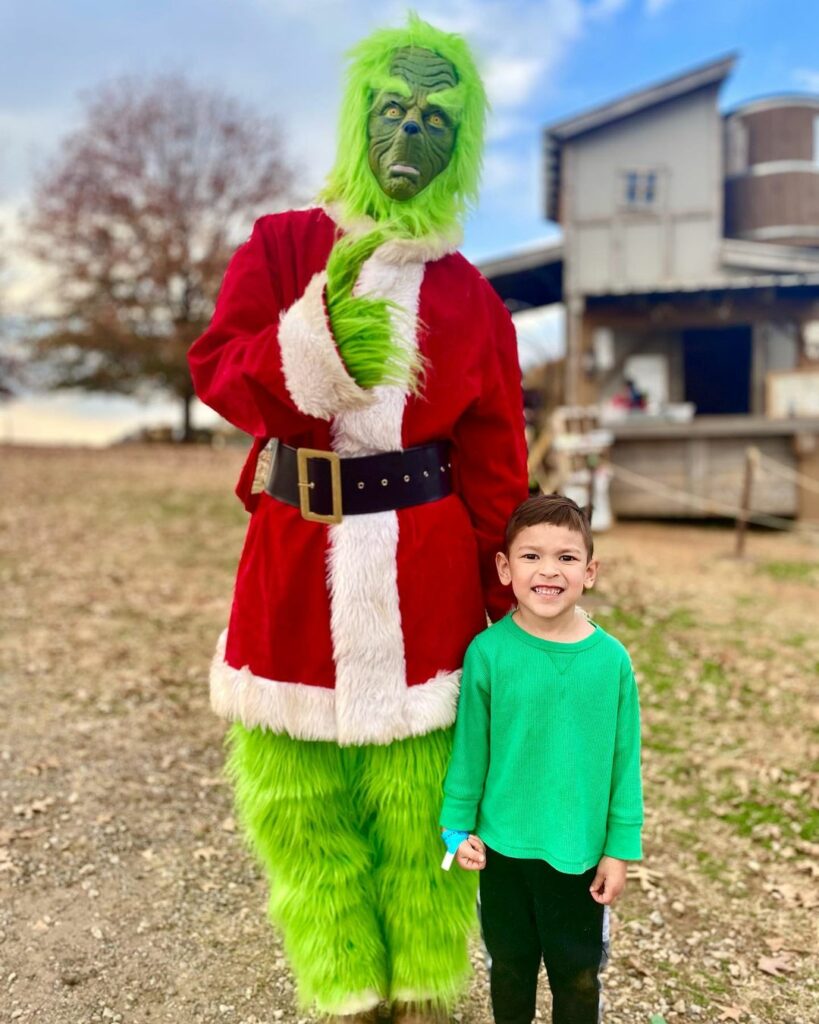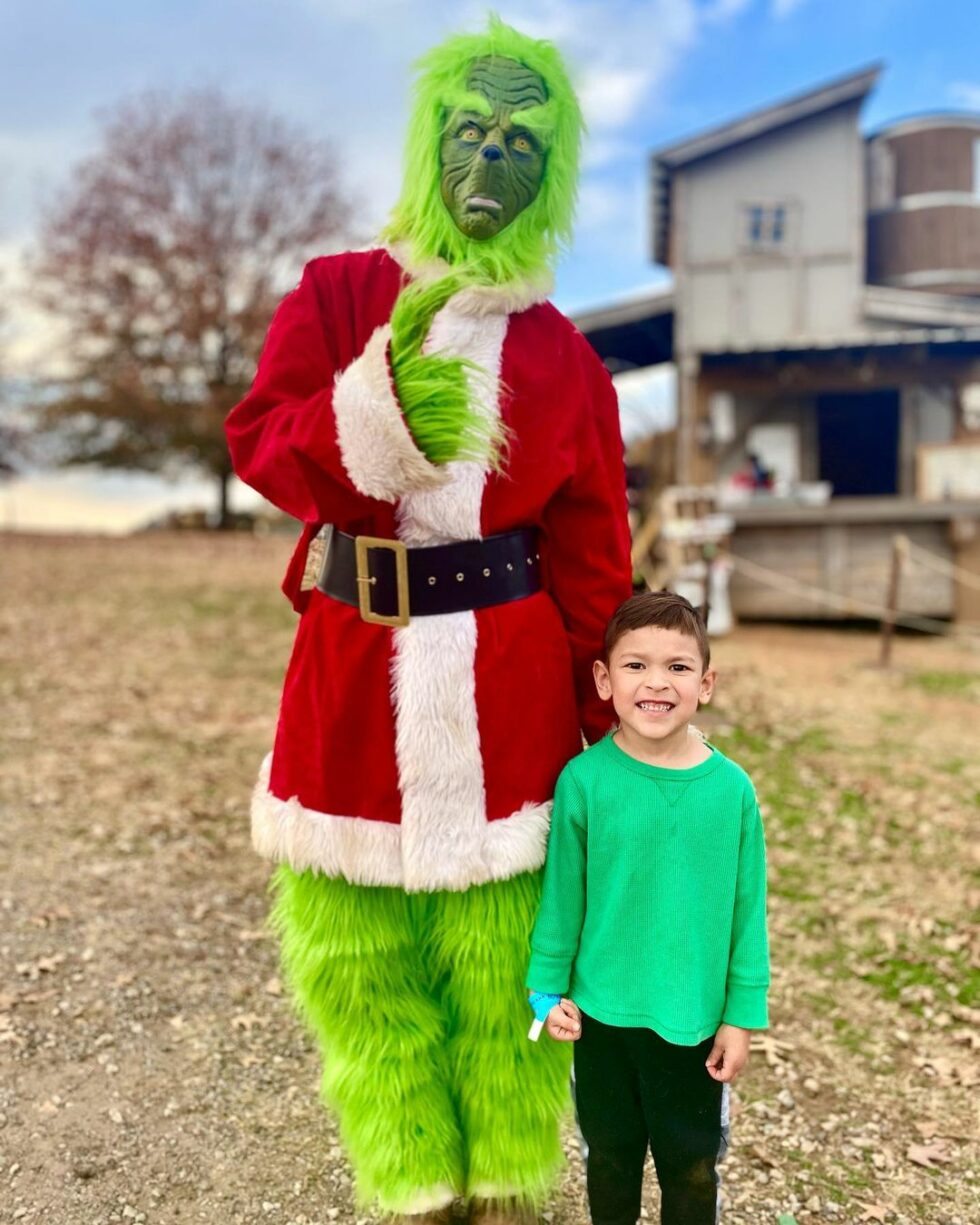 Thank You & See You Next Year!
We had so much fun this year helping you make family traditions at Southern Belle Farm. Our Farm is currently closed until reopen in the spring for Strawberry Picking Season. It will be worth the wait! To be the first one to know when we are ready to reopen our farm, follow us on social media:  Instagram, Twitter, Facebook. See you in 2022.
---
Thank you for reading! We can't wait to see you on the farm next year. Don't forget to tag us on social media during your next visit so we can feature you on our blog. Before your visit to Southern Belle Farm, check the top grey bar on our website homepage for hours and farm updates, or feel free to give us a call at 770.288.2582. Find our farm at this address: 1658 Turner Church Road, McDonough, Georgia, 30252. We look forward to seeing you real soon!