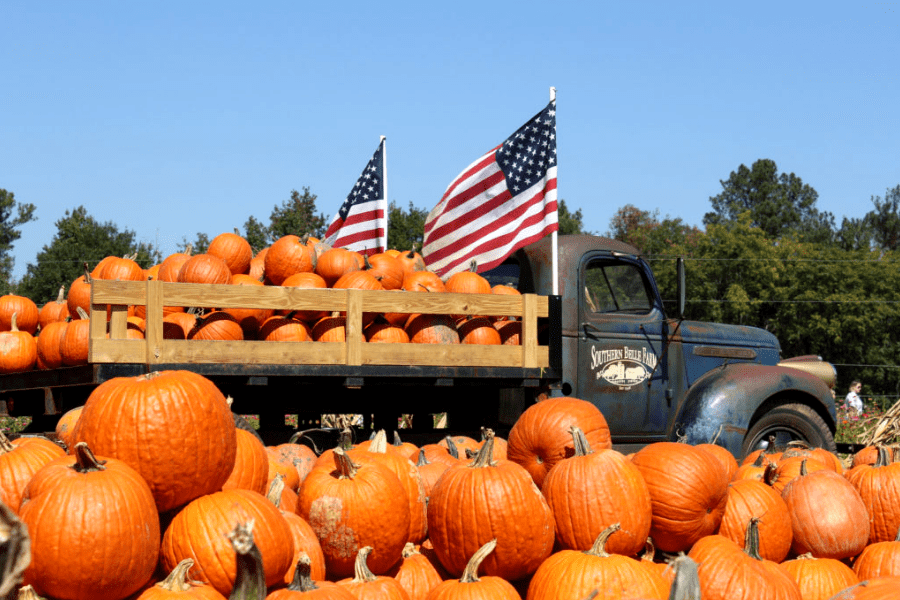 You've waited patiently and now your favorite time of year is here at last. Our Fall Season is September 21, 2019 through November 3, 2019! We have your favorite Southern Belle Activities and festive treats as usual, but we also have some new things to share as well. Before we jump into it, we want to extend a huge THANK YOU to each and every person who visited us to pick strawberries and the rest of our summer fruits over the last few months! If you've never experienced Southern Belle in the fall, you are in for a real treat.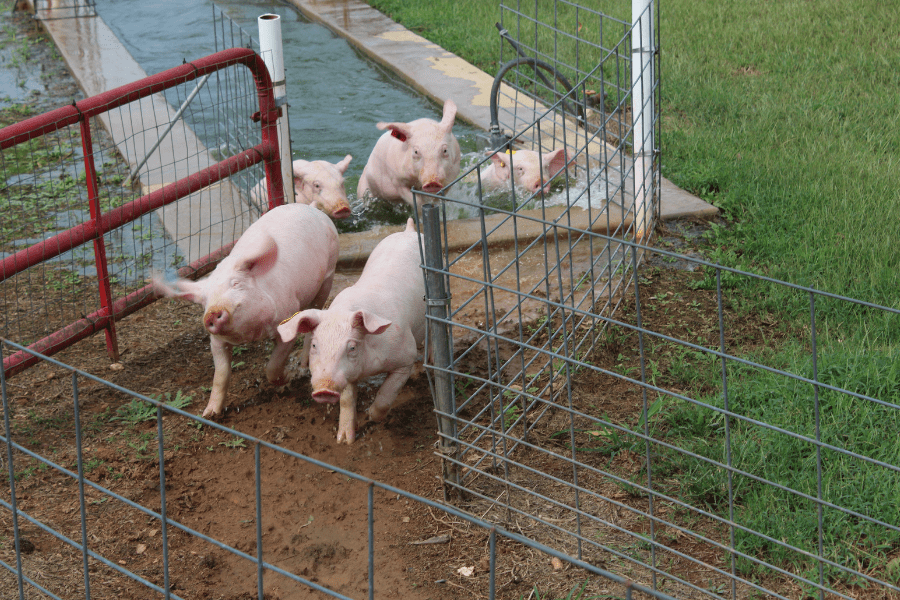 Fall on the Farm | Dates, Pricing, and Activities
Dates & Times: 
Monday – Friday | Sept 16 – Nov 1: 8am – 6pm (Market, Belle's Barn, & Pumpkin Patch only)
Saturdays | September 21 – November 2: 10am – 7pm (all farm activities available)
Sundays | September 22 – November 3: 1pm – 7pm (all farm activities available)
Fall Ticket Pricing: 
Ages 3 – 64 | $15.95 + tax
Seniors 65+ | $12.95 + tax
Military (with ID) | $12.95 + tax
Ages 2 and under | Free!
Group Rate (25+ people): $13.95/pp + tax
Fall Activities Included in Admission: 
*New* Slide – Belle's Barnstormer
Cornfield Mazes
Pig Races
Flower Field
Hayride
Cow Train ride
Corn Cannon – 3 shots
Jumping Pillow
Racing Pedal Carts
Giant Tunnel Slide
Kiddie Korral
Corn Box
Rubber Duck Races
Belle's Animal Barn
Seesaws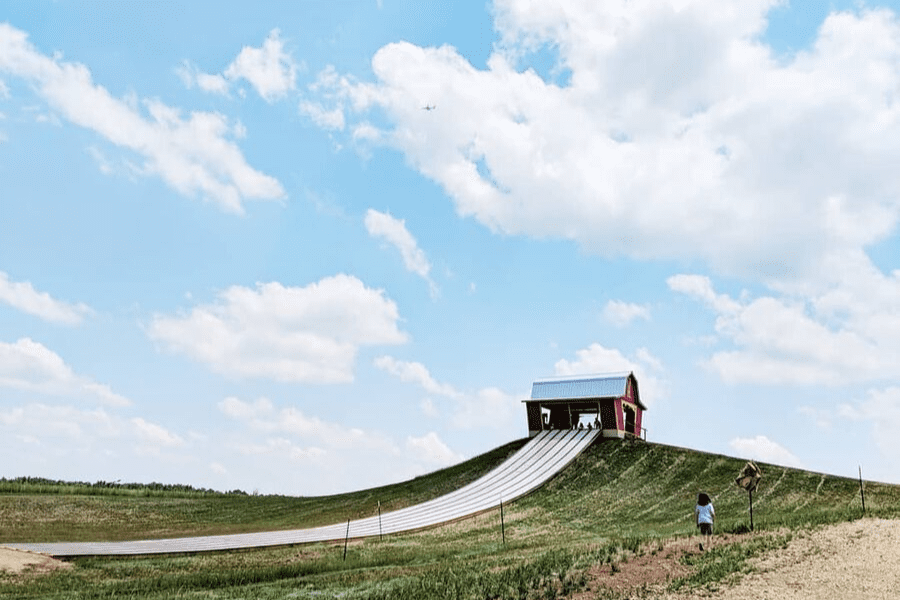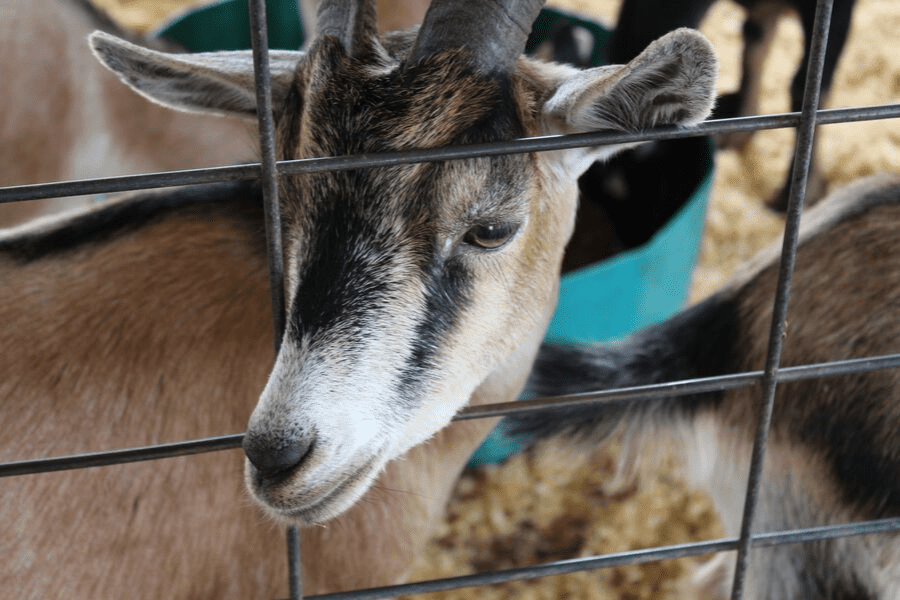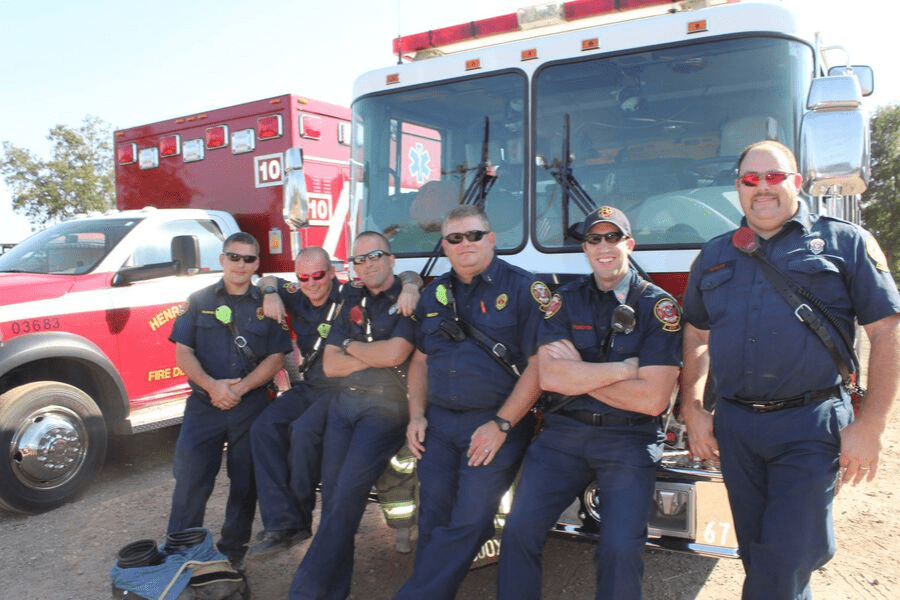 Fall Events Calendar – Save Your Favorite Dates!
September 21st – 22nd
Opening weekend! All Fall Activities available.
September 28th-29th
All Fall Activities available. Teachers enjoy free admission with school ID.
October 5th – 6th
All Fall Activities available. Cancers survivors enjoy free admission and all others will receive $2 off admission price if you wear pink.
October 12th – 13th
All Fall Activities available. Our police officers, military personnel, and firefighters enjoy free admission with a valid ID. In addition, we will have our fire, police, and sheriff departments present on Saturday, October 12th.
October 14th: Columbus Day (10am – 7pm)
All Fall Activities available.
October 19th – 20th
All Fall Activities available. In addition, we will have antique tractors and bluegrass music on Saturday, October 19th, 11am – 3pm. We will also have a chainsaw artist on October 19th and 20th.
October 26th – 27th
All Fall Activities available. In addition, we will have bluegrass music on Saturday, October 26th from 11am – 3pm
November 2nd – 3rd
All Fall Activities available.
Corn Maze Reveal – "Dare to Dream"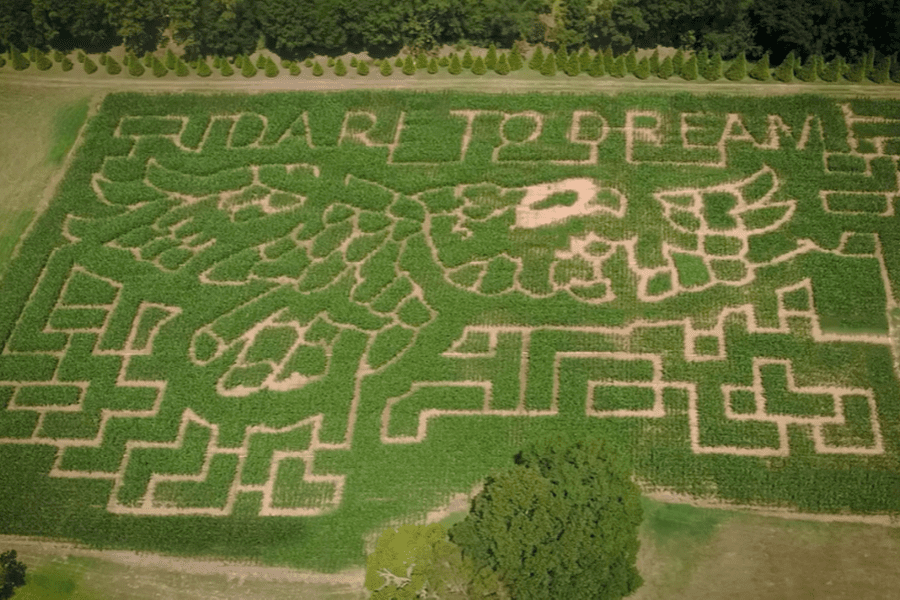 Before you go, were you able to guess the theme of our corn maze for 2019? This year, the theme is "Dare to Dream." Our family is beyond blessed to carry on the Southern Belle legacy and help you make family memories on the farm year after year. We encourage you to dare to dream BIG and soar with the eagles!
What Else Is There to Do on the Farm?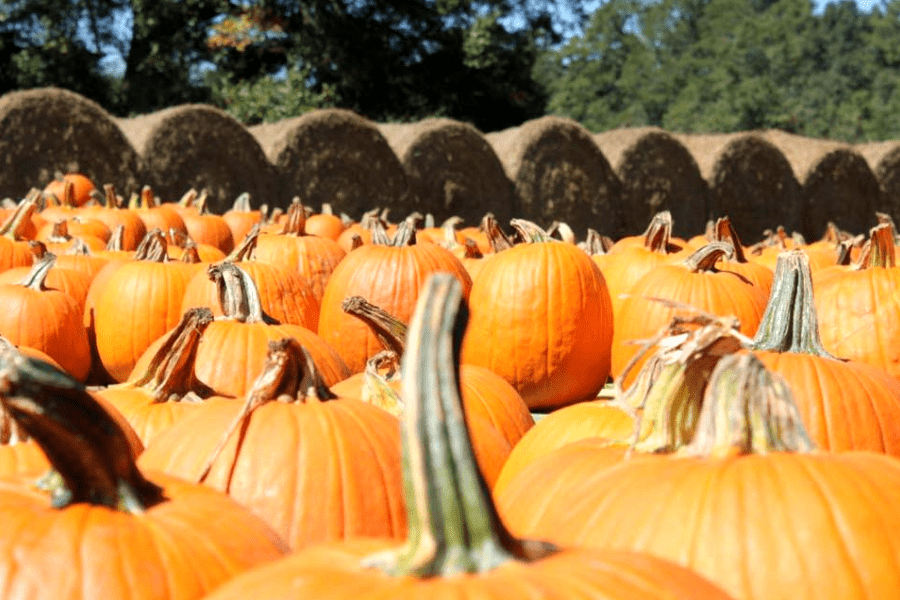 Pick Out Your Pumpkins!
Before you come, don't forget to make some extra space in the car for your fall pumpkins! We offer a wide range of pumpkins perfect for carving, decorating, and gifting. **Our Pumpkin Patch is not currently open due to the Georgia heat! However, we have a variety of pumpkins of all shapes and sizes available in our Country Market. We'll let you know when our Pumpkin Patch is ready.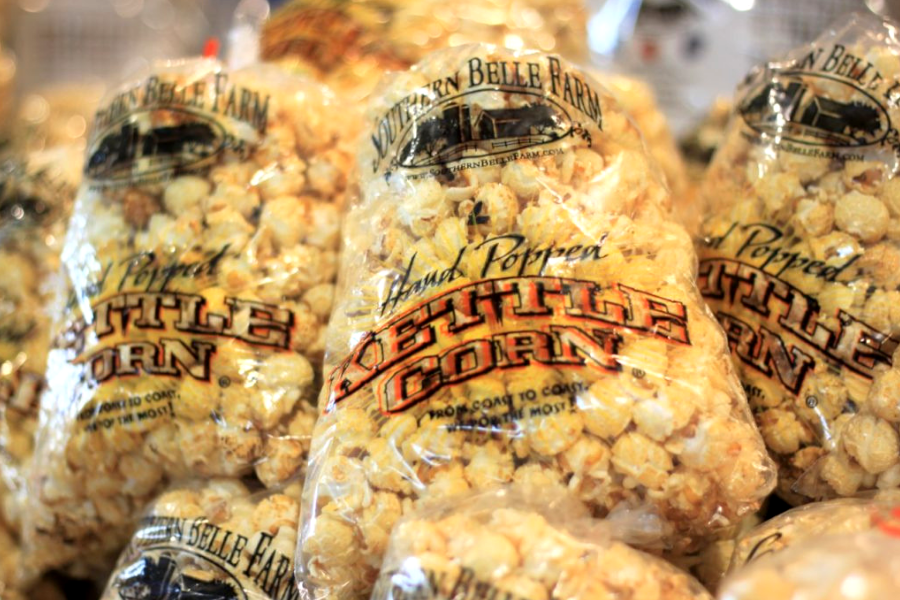 Enjoy Festive Treats & Market Goods.
During our open hours, you can always visit our Country Market and Bakery! During your visit, take a break from our Fall Activities to enjoy homemade ice cream and warm fried pies at Mimi's Bakery! In the market, you'll find fresh produce, jams & jellies, local honey, canned goods, ciders, kettle corn, toys & gifts, pumpkins, and more! We also have a concession stand, Mimi's Kitchen, where you can purchase burgers, hot dogs, chips, cider, hot chocolate, and more goodies. You won't leave hungry! If you are after something specific at our Market, please give us a call at 770.288.2582 before your visit to ask about availability.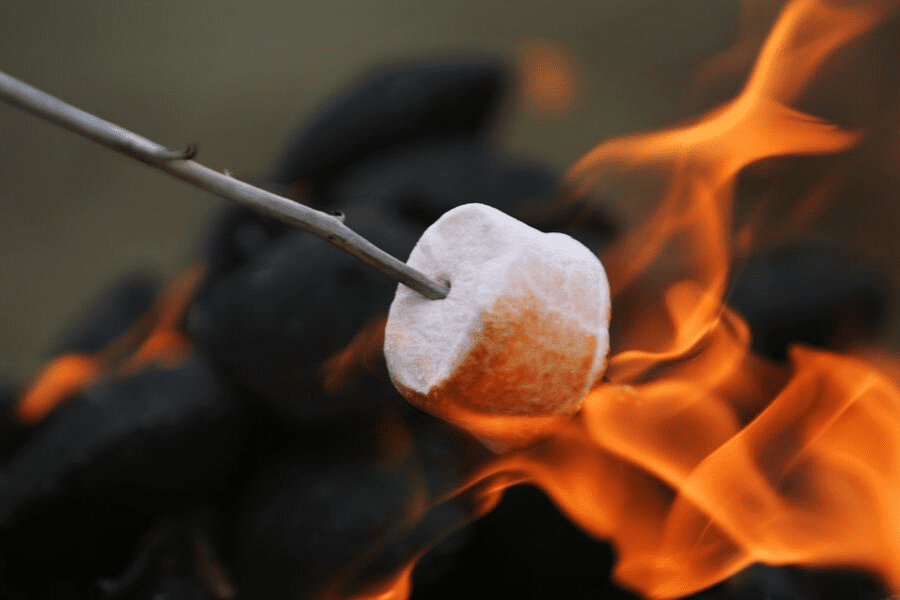 Book a Campfire Experience. 
Enhance your fall trip to Southern Belle by reserving one of our fire pits. Our Belles Campfire Package gives you 2-hour access. Gather your favorite people for some marshmallow roasting!
Belles Campfire Package:
Fire Pit Reservation: $75
Farm admission must be purchased separately from package.
Food options:
Smores kit – $2.50 dollars per person
Hotdogs – $6.50 dollars per person
Smores and Hotdog combo – $8.50 dollars per person
Our Campfire Experience is a real treat for any age group. Plus, you can't celebrate fall without sitting around a fire with your favorite people!
---
Thank you for stopping by to learn about our Fall Season at Southern Belle Farm! We are looking forward to your visit. If you have any further questions about our farm, feel free to give us a call at 770.288.2582 before your visit. You can also find us on Instagram, Twitter, Facebook. Don't forget to tag us on social media during your visit! See you on the farm this weekend.