Did you visit Southern Belle Farm this spring? The Southern Belle family has truly enjoyed welcoming you to our farm to enjoy berry picking, our Spring Activities, and our Country Market. We have to say goodbye to strawberry picking for now, but don't fret . . .
Our peaches, blackberries, and blueberries are ready! 
If you have not made it out to the farm yet, this week is the time to make your way over so you can grab your favorite summer fruits while they are available! Keep reading to learn about more about our Summer Season. Thank you for making family memories at Southern Belle Farm!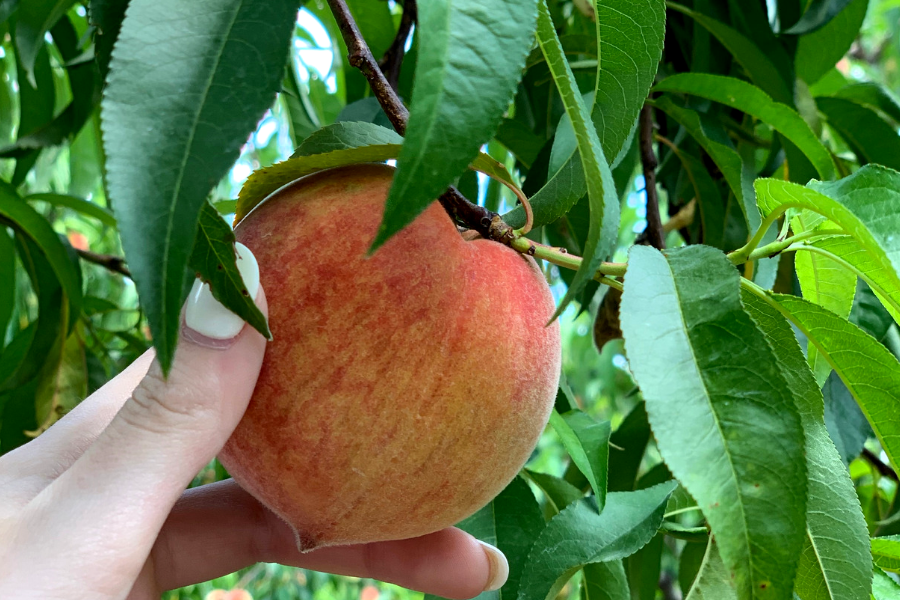 We have several varieties of peaches at Southern Belle Farm that begin ripening in early June for a harvest that lasts throughout the majority of summer. We offer 10 varieties of peaches. What you'll pick during your visit depends on when you come! Please call ahead to ask what variety of peaches we are offering on the day of your visit. Our peach season will run through about mid-July, but that all depends on fruit availability and weather conditions.
Peach Picking Hours & Pricing:
Monday – Saturday: 8am – 6pm
Sunday: 1 – 6pm
while supplies last 
U-Pick 1 Gallon: $12.00 +tax
U-Pick 2 Gallon: $20.00 +tax
Pre-Picked Quart: $4 +tax
Pre-Picked 1 Gallon: $10 +tax
Pre-Picked 2 Gallon: $18 +tax
We provide containers for your peaches, so no need to worry about bringing your own. All you need to worry about is how you plan to eat so many delicious fresh fruits! Our peaches are great on their own, over ice cream and shortcakes, topped with whip cream, in jams & jellies, or baked up in a cobbler. It's up to you! Be sure to tag us on social media with the desserts you come up with using our fresh peaches. We put a lot of love into growing our fruits to share with you so, naturally, we love seeing your creations!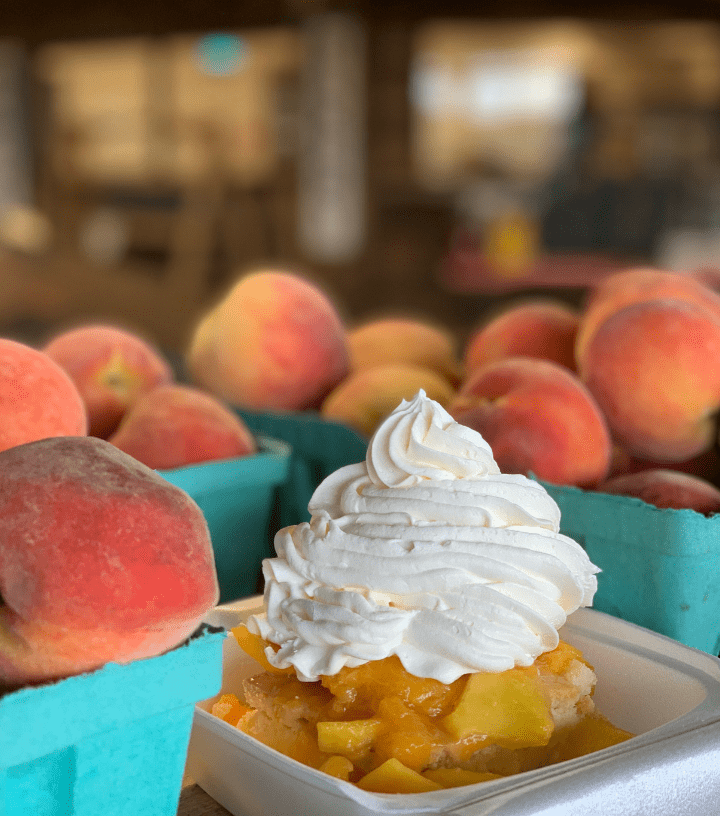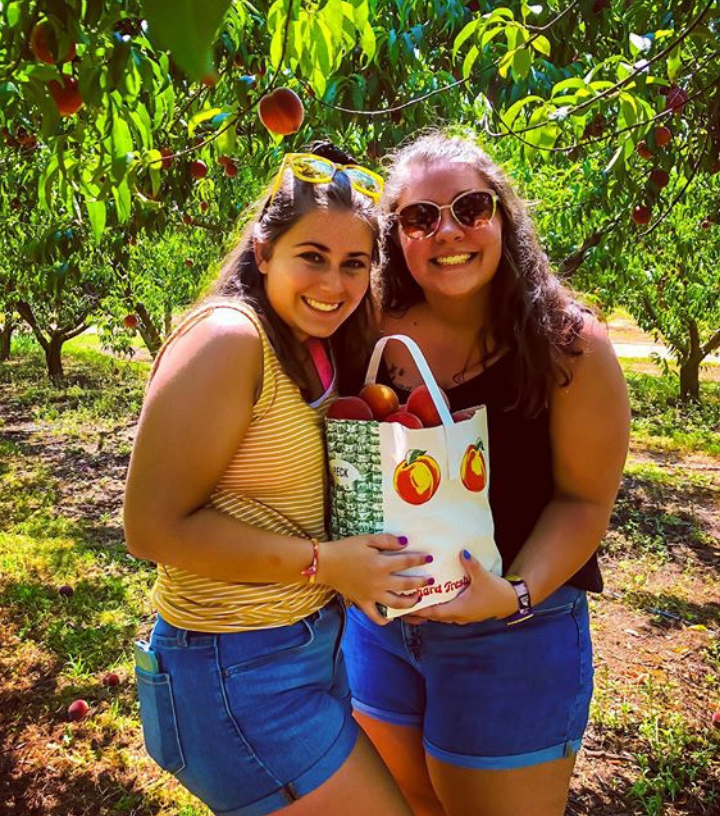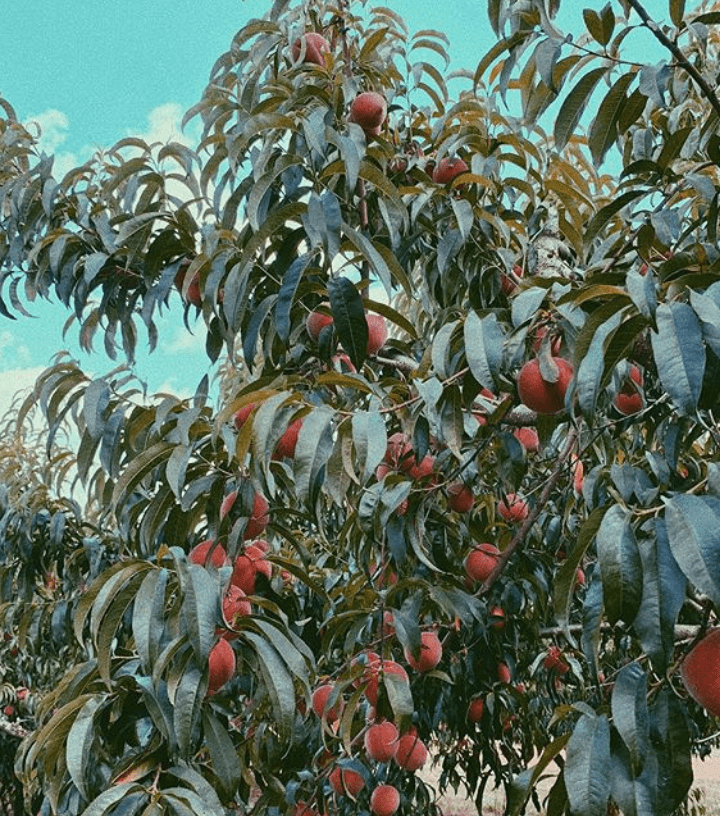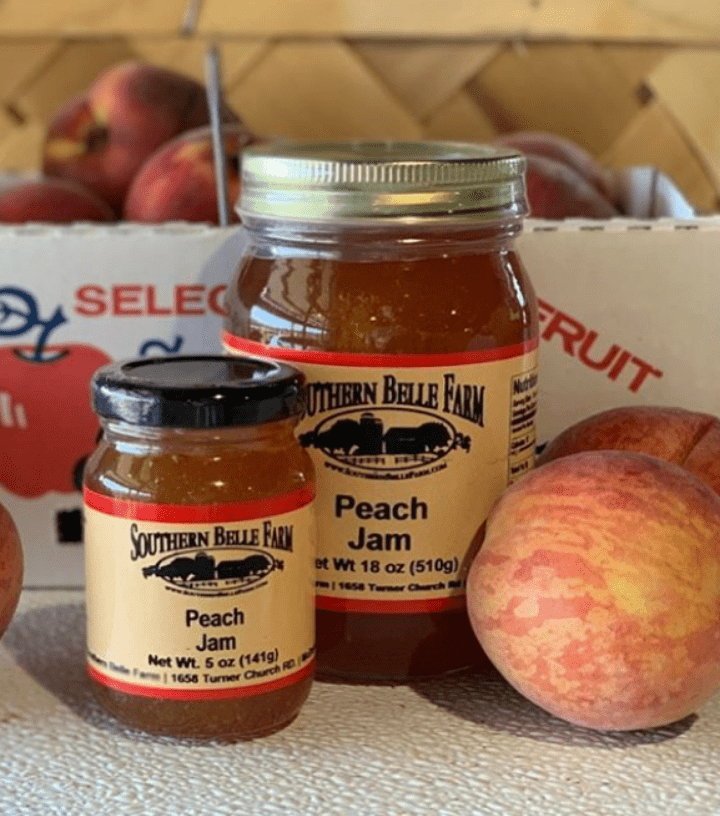 Blackberries & Blueberries Are Ready!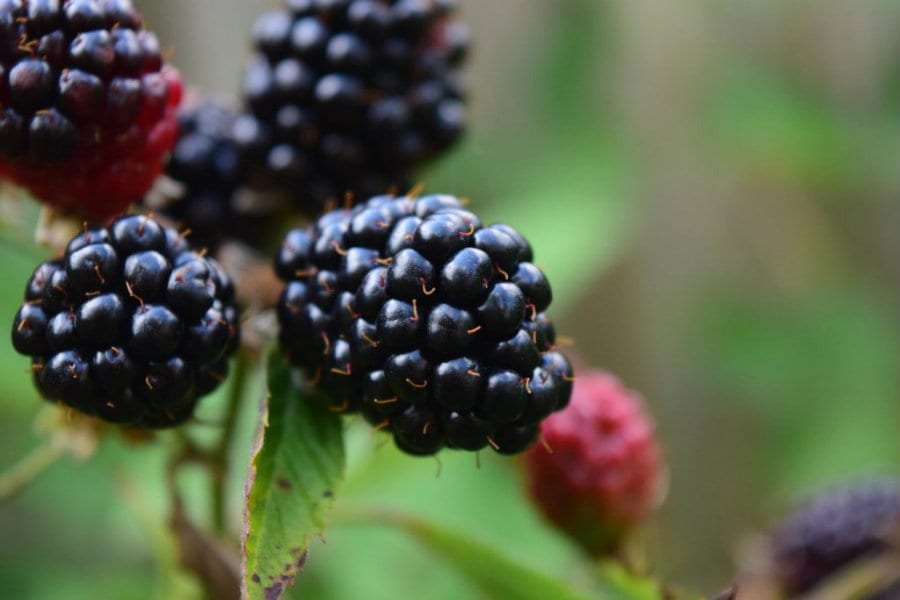 Our blackberry and blueberry bushes are looking fantastic and producing gallons of sweet berries! Southern Belle Farm offers a 2-acre blueberry patch and several thornless blackberry varieties that are easy picking. We also have pre-picked blackberries and blueberries available in our Country Market.
Berry Picking Hours & Pricing: 
Monday – Saturday: 8am – 6pm
Sunday: 1 – 6pm
while supplies last 
U-Pick Blueberries 1 Gallon: $13.00+tax
Pre-Picked Blueberries:
-Pint | $5.00+tax
-Quart | $9.00+tax
U-Pick Blackberries 1 Gallon: $13.00+tax
Pre-Picked Blackberries:
Quart | $6.00+tax
Gallon | $21.00+tax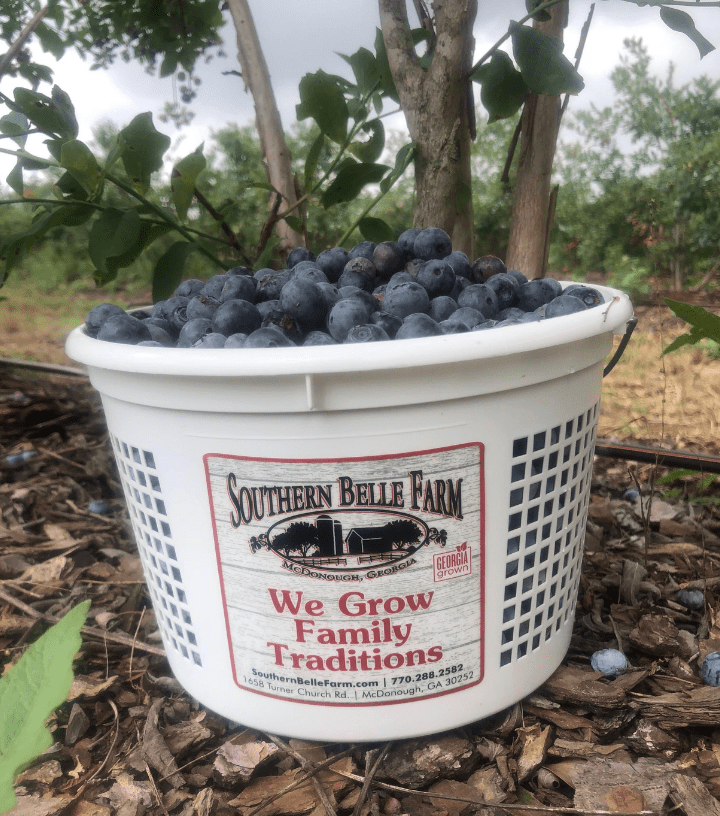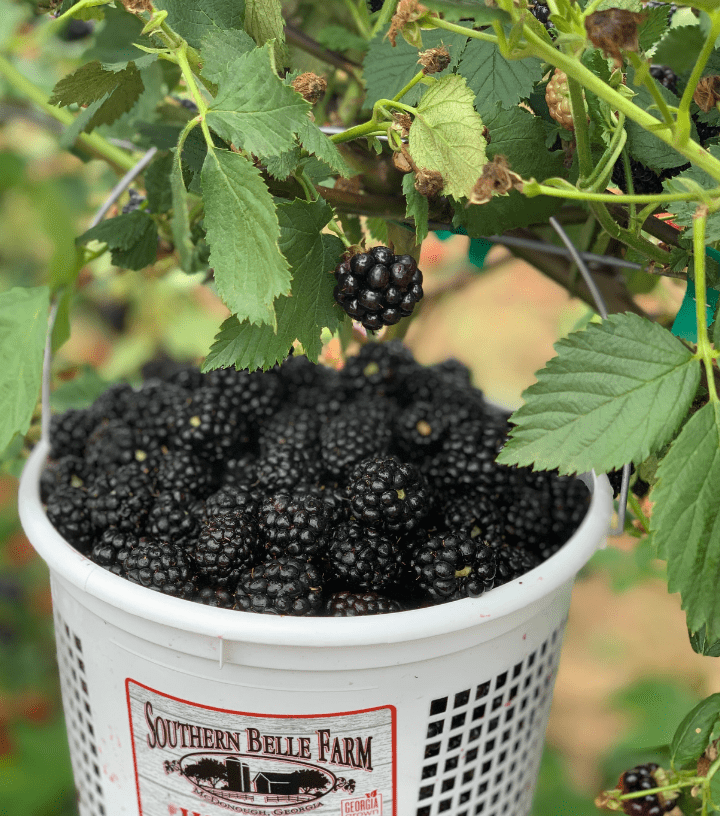 What Else to Do During Your Summer Visit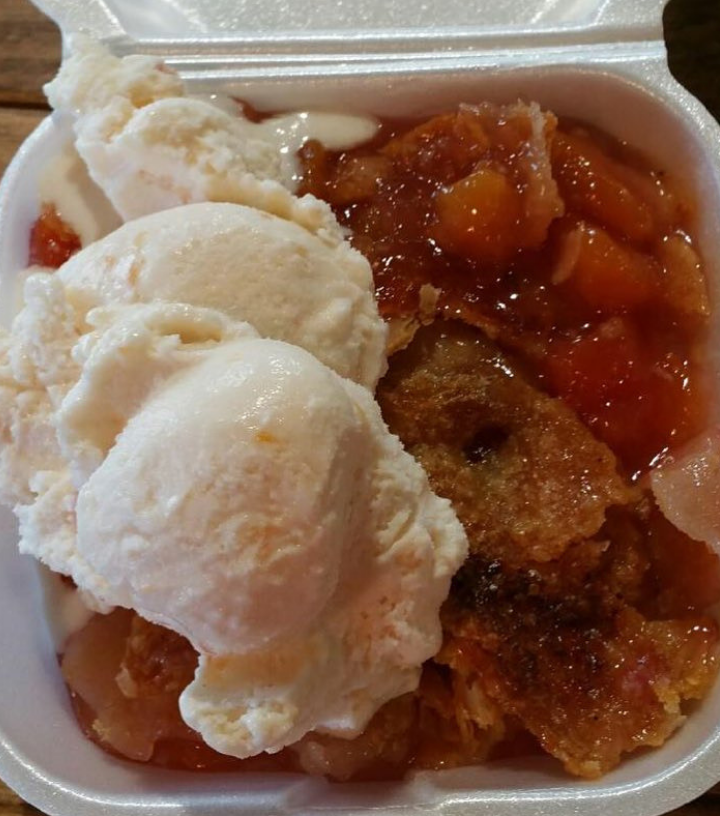 When you aren't picking fresh peaches and berries, you'll enjoy baked goods and other treats in our Country Market. Come try our peach cobbler, blackberry cobbler, and peach shortcake this week and let us know which one is your favorite! We also carry fresh produce, jams & jellies, local honey, ciders, kettle corn, and unique gifts. Even if you don't plan on picking berries this summer, a trip to our market is worth the trip! Our Country Market is open Mondays-Saturdays from 8am – 6pm and Sundays from 1 – 6pm.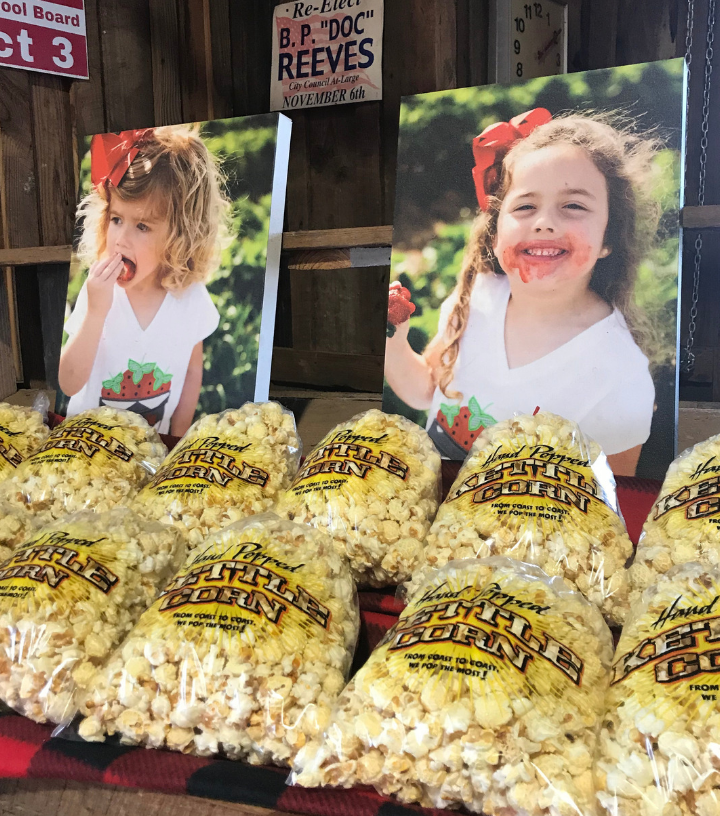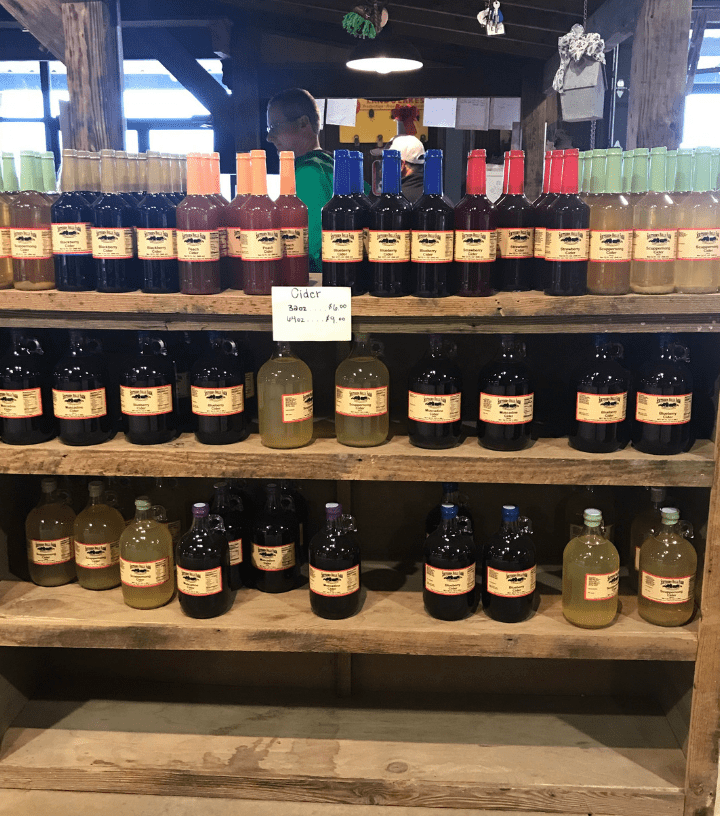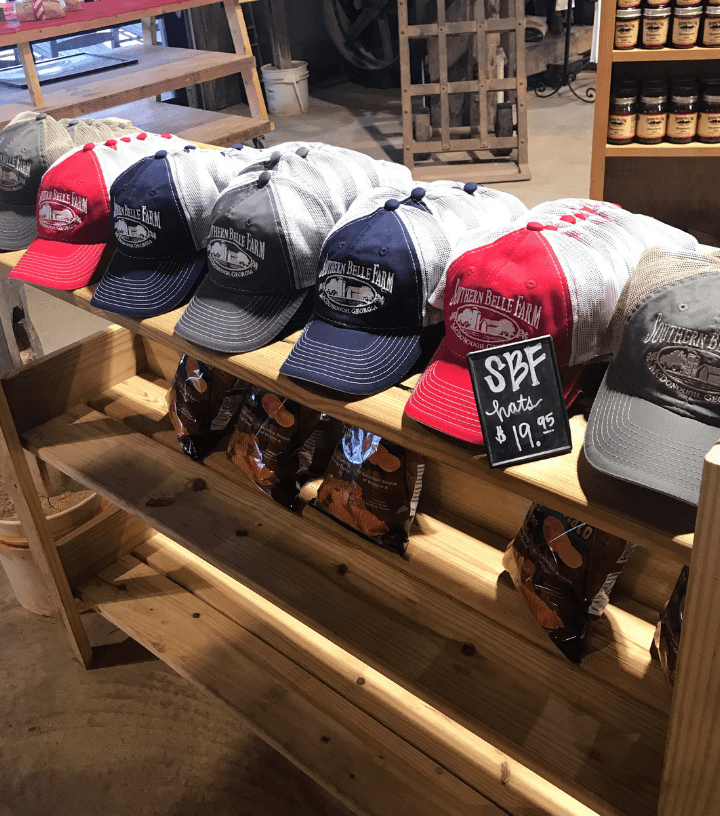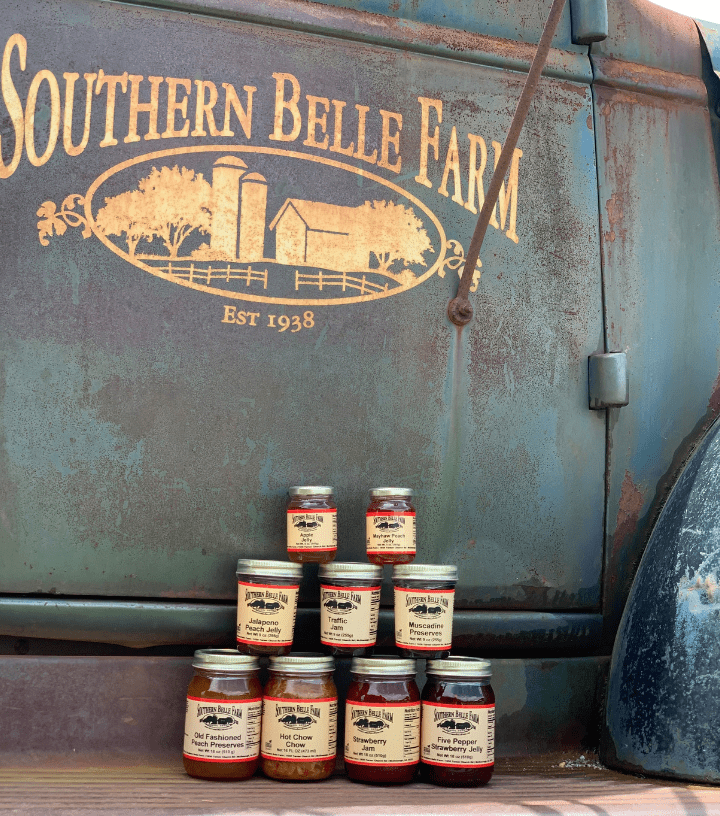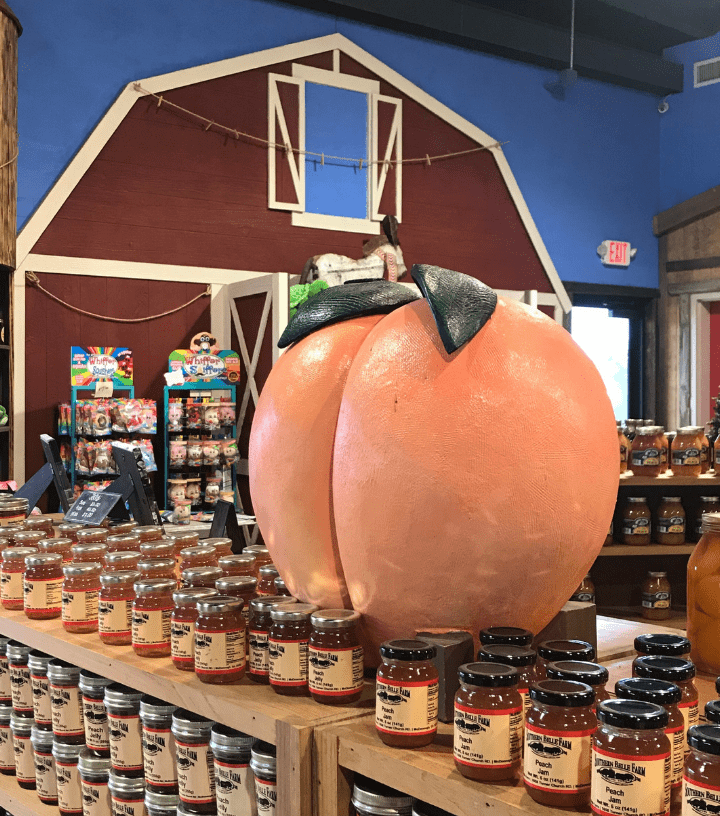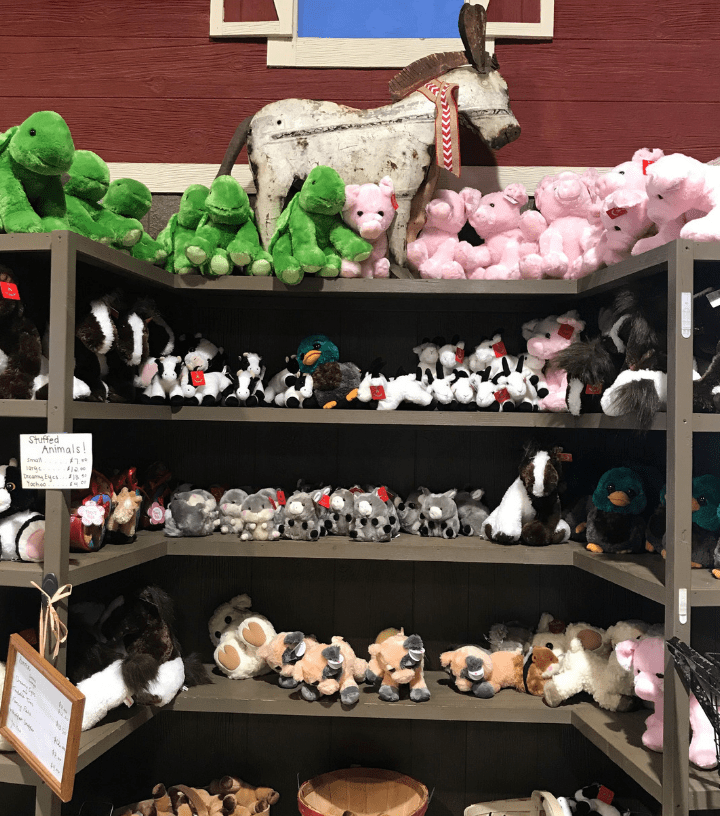 And don't forget to stop by Belle's Barn to visit our barn animals! Come say hi to our donkeys, chickens, cows, goats, horses, and more.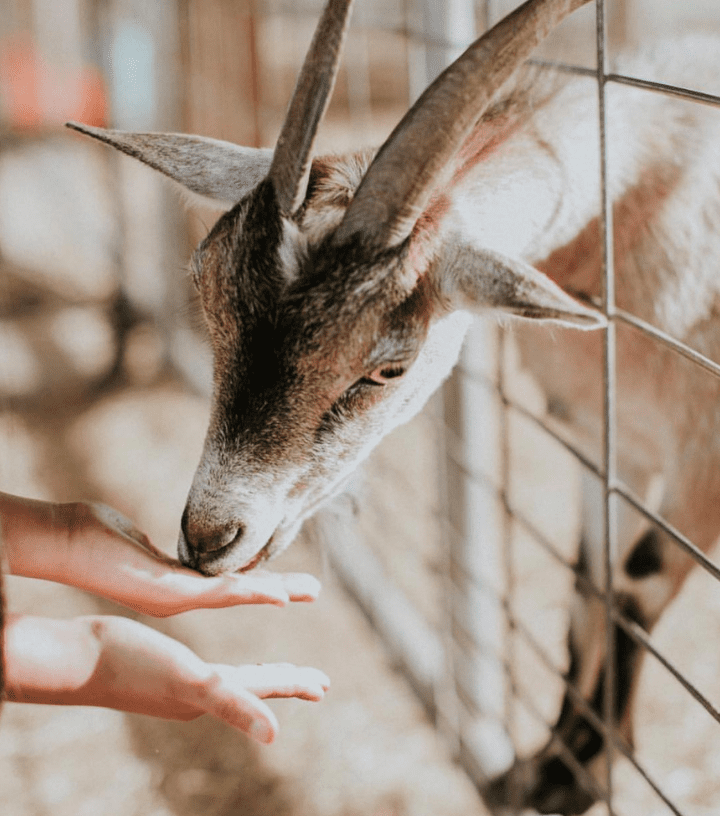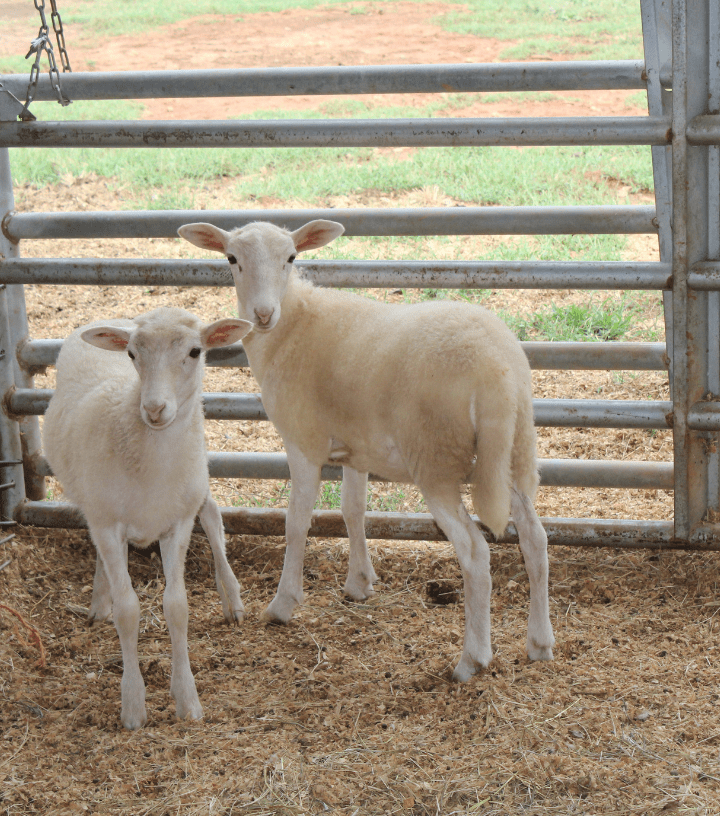 Our peaches, blackberries, and blueberries won't be on the farm forever! They will be available until about the second or third week of July, so don't wait to come out and pick buckets of fresh fruits. We look forward to helping you make family memories at Southern Belle Farm! And, before you go, check out some of these great reviews from past guests who love our farm . . .
"This is a fun place to go for those who have small children or for those who want to pick their own fruit. They have several activities for children and they also have a mini farm on the premises. During certain seasons, you can pick your own peaches or strawberries which is fun too. They also have delicious ice cream available for purchase. It is a fun place to go for those looking for something simple to do!" – TripAdvisor Review
"I went to the farm because I needed fresh blueberries for a catering event and it was close to the city. Everyone was so friendly and helpful. I was impressed with the southern hospitality. I will revisit." – Brian Harris, Facebook Review
Great spot for all-day family fun. Pick fresh fruits, hang out with farm animals, and shop their store items. Grab a peach, strawberry, or chocolate ice cream and rock in their rocking chairs on the porch, looking over the farm. Very quaint! – Joanna, Google Review
---
Thank you for visiting our blog to learn about our local, fresh produce and farm activities. Don't forget to follow us on Facebook, Instagram, and Twitter for weather closure updates and to see what a visit to our farm is all about!