What a year! We've been so busy on the farm that 2019 just flew by. The Southern Belle Farm family thanks you for visiting us during all of our seasons this year—Spring, Summer, Fall, and Christmas. We are currently closed and will reopen in the spring for Strawberry Season. That may seem like a long time away, but we are already preparing to welcome you back! Before we officially say goodbye to 2019, let's do a little recap of all the fun from this year! You might just see your photo!
Spring on the Farm | Buckets and Buckets of Strawberries!
We had another successful strawberry season and welcomed thousands to the farm to pick our fresh berries straight from the patch. How many buckets did you manage to pick? We hope you visited us during our Pick 2 Pick a 3rd Free days! We had tons of strawberries to share, and we know you all had a blast helping us eat them. The only thing you might have liked more than our fresh strawberries was our homemade strawberry ice cream, shortcake, cobbler, and more sweet treats from our Country Market!
And we have to mention the new addition to our attractions—Belle's Barnstormer! We built a huge slide on our farm, and it's been quite the addition indeed. We think it fits right in with our other loved attractions, including our Jumping Pillows, Pedal Karts, and the Cow Train! Our outdoor playground is just another reason to visit us during Strawberry Season. The kids love it, and we think parents enjoy having some playtime too!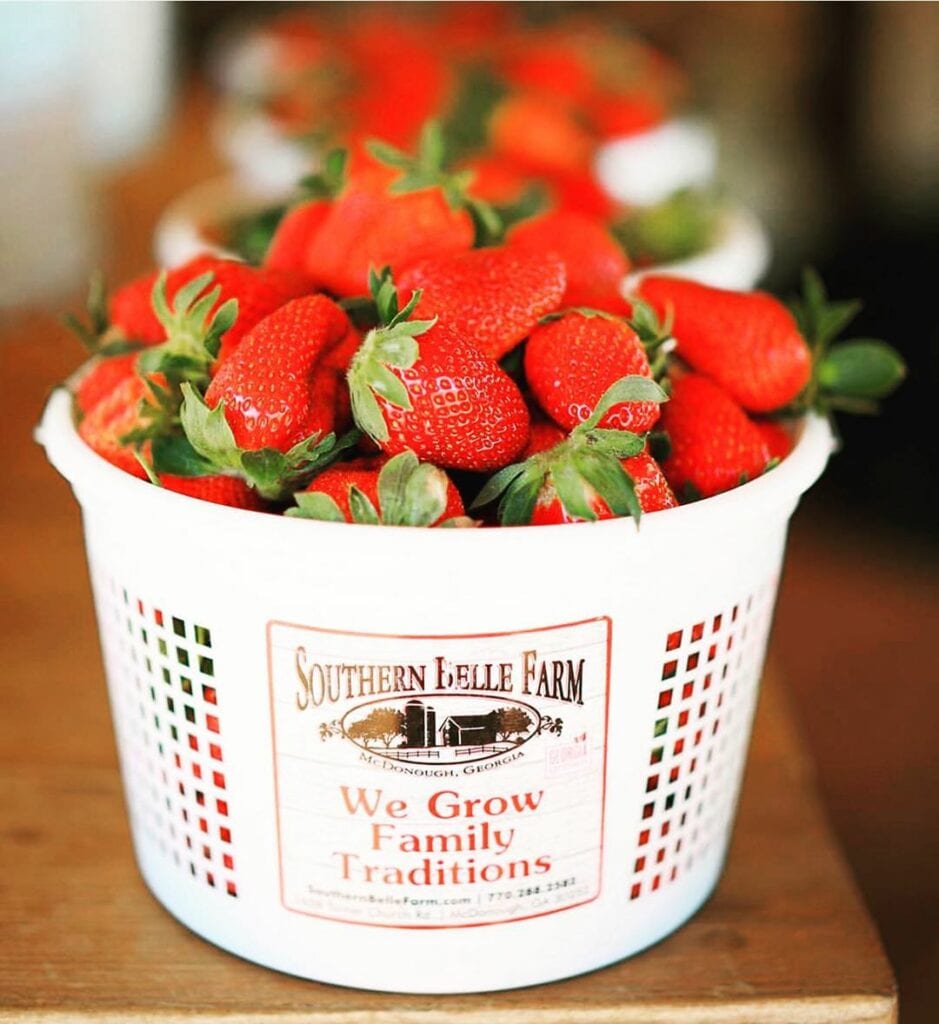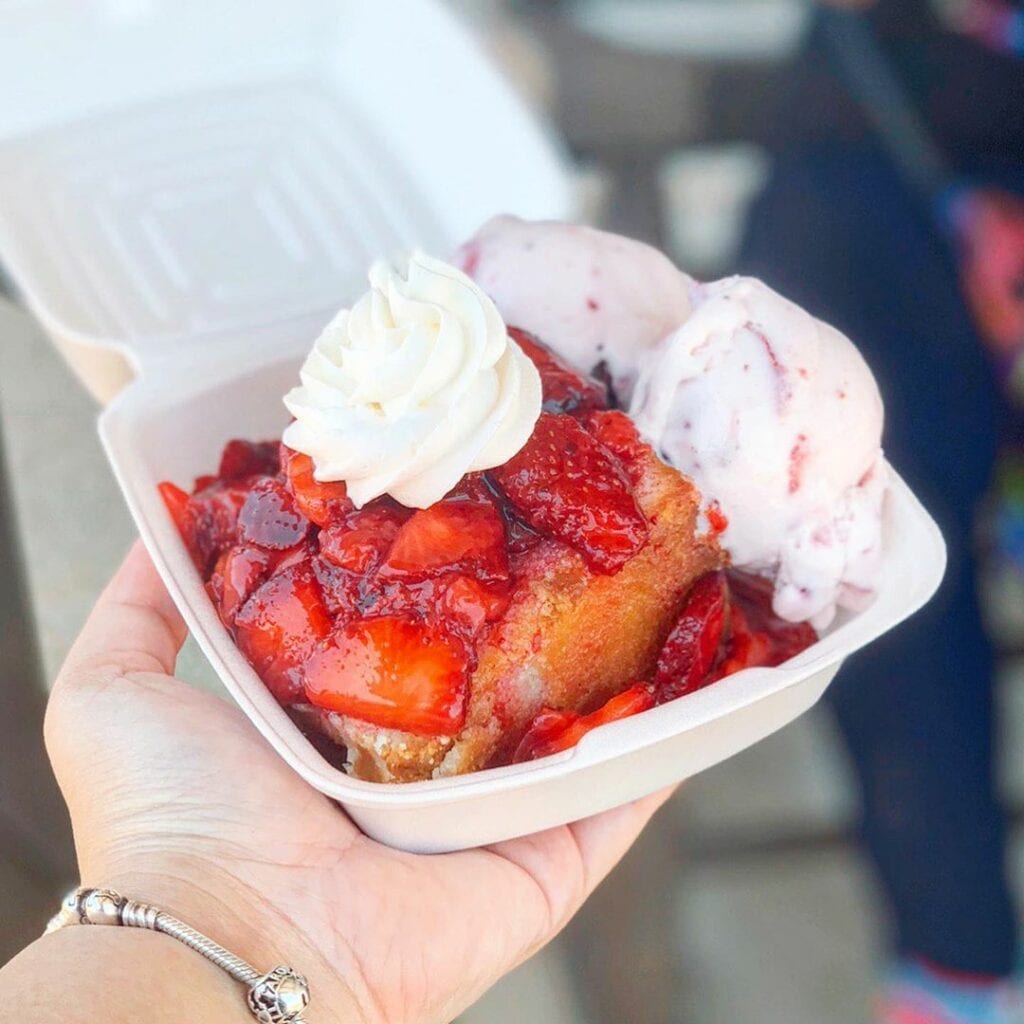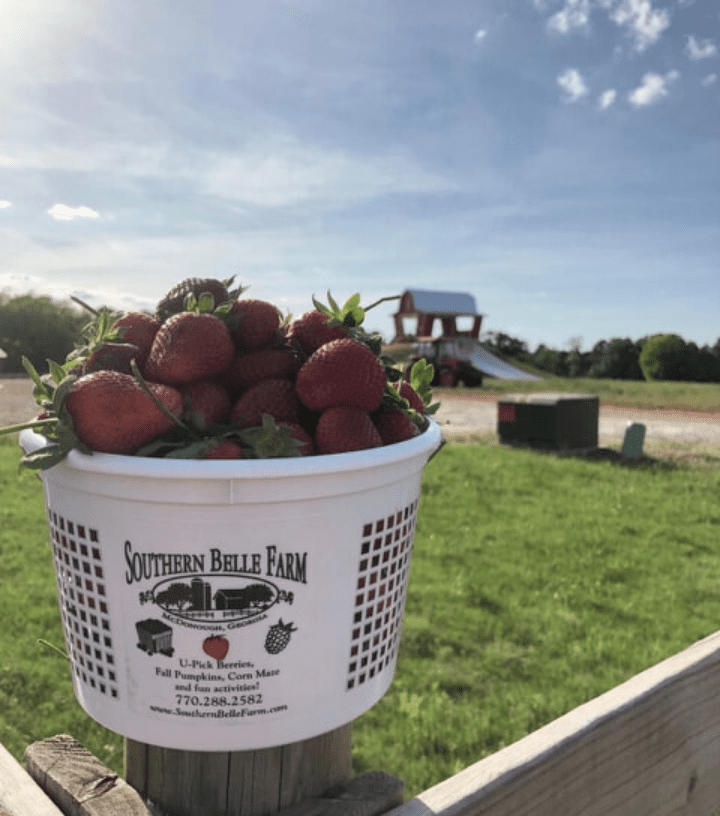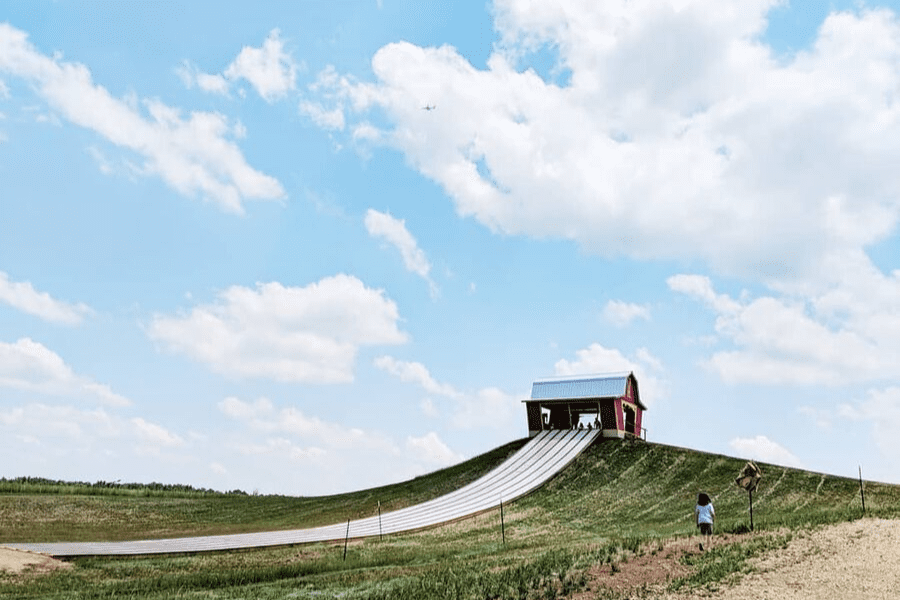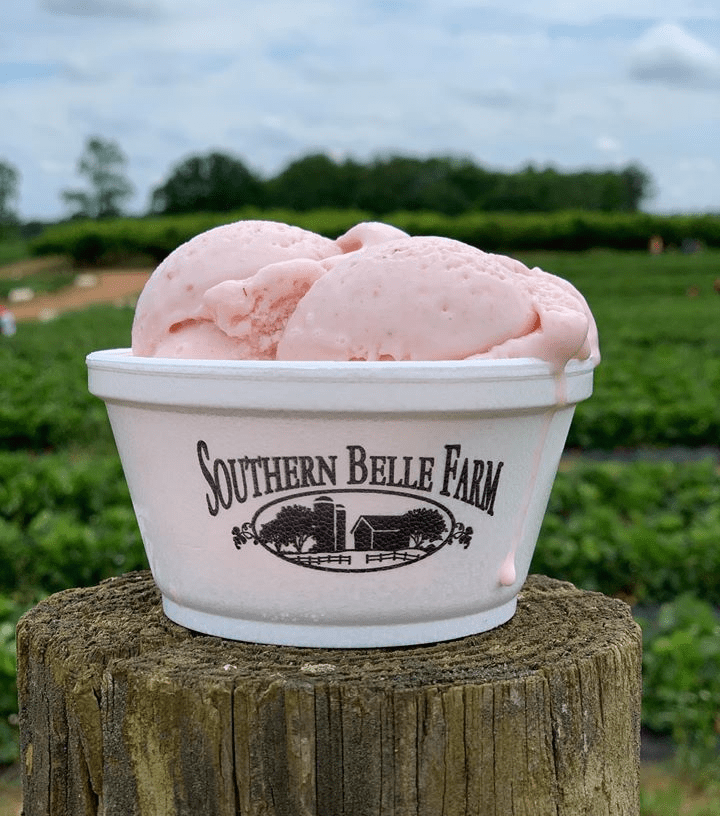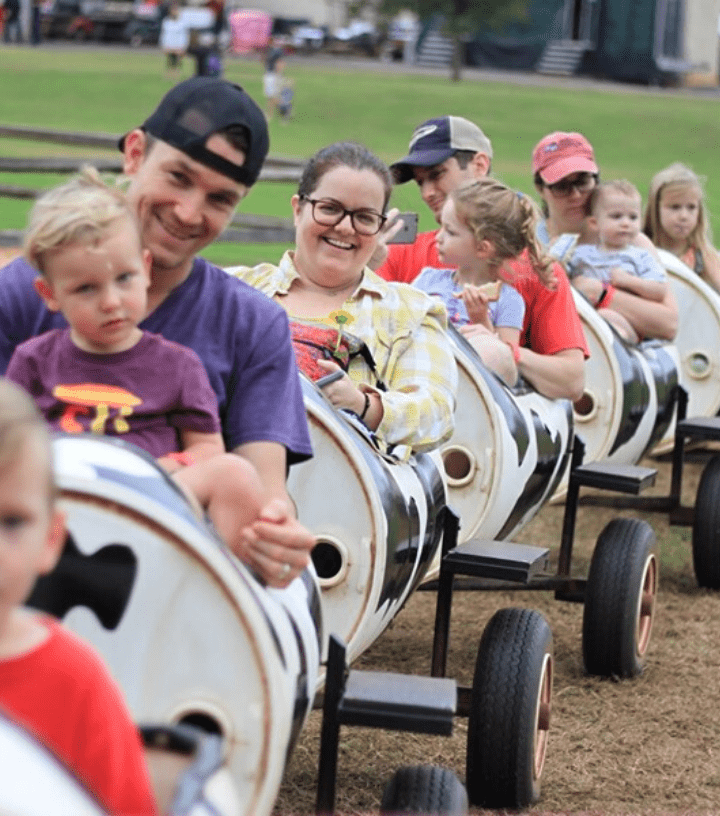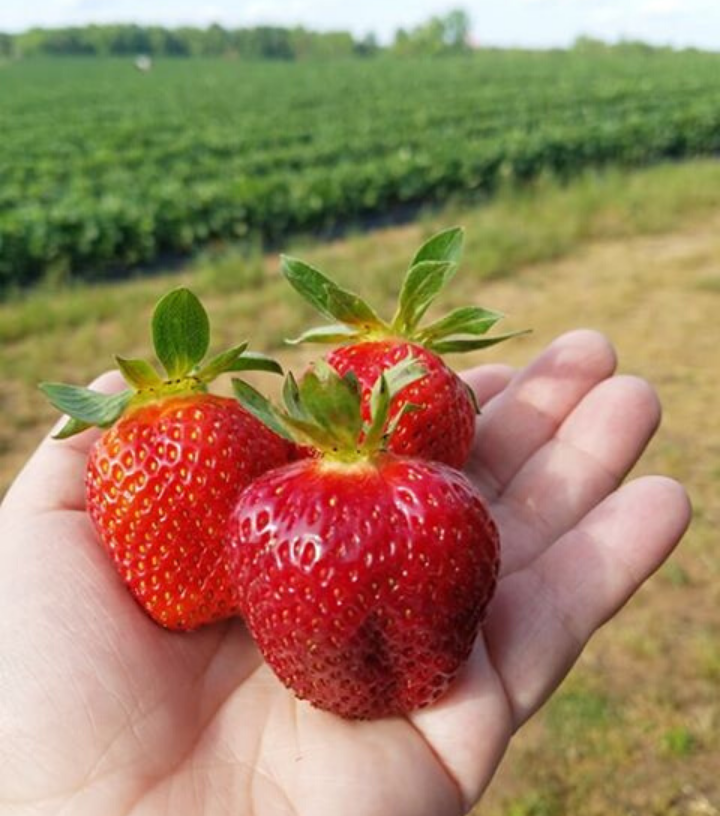 Summer on the Farm | Peaches, Blueberries, and Blackberries!
Strawberries don't get all of the attention here at Southern Belle Farm! We also offer several U-Pick varieties of peaches, blueberries, blackberries, and muscadines during our Summer Season. While it's sad to say goodbye to strawberry picking, you'll be cheered right up by a huge scoop of our peach or blackberry cobbler.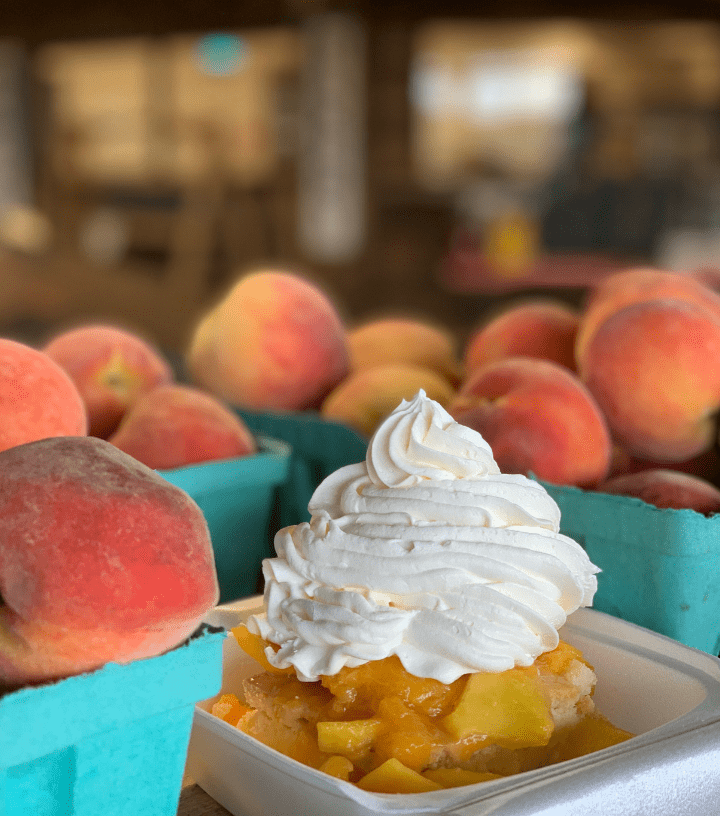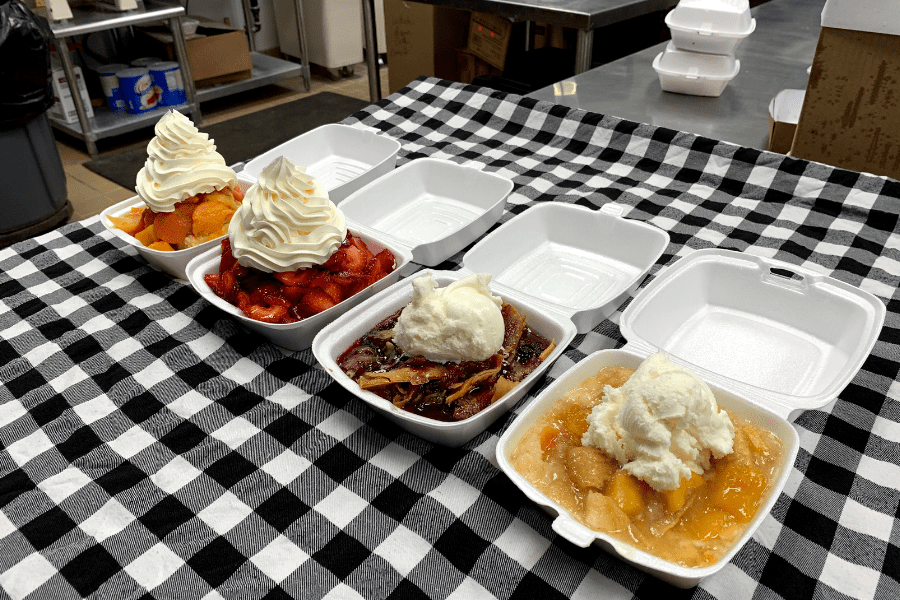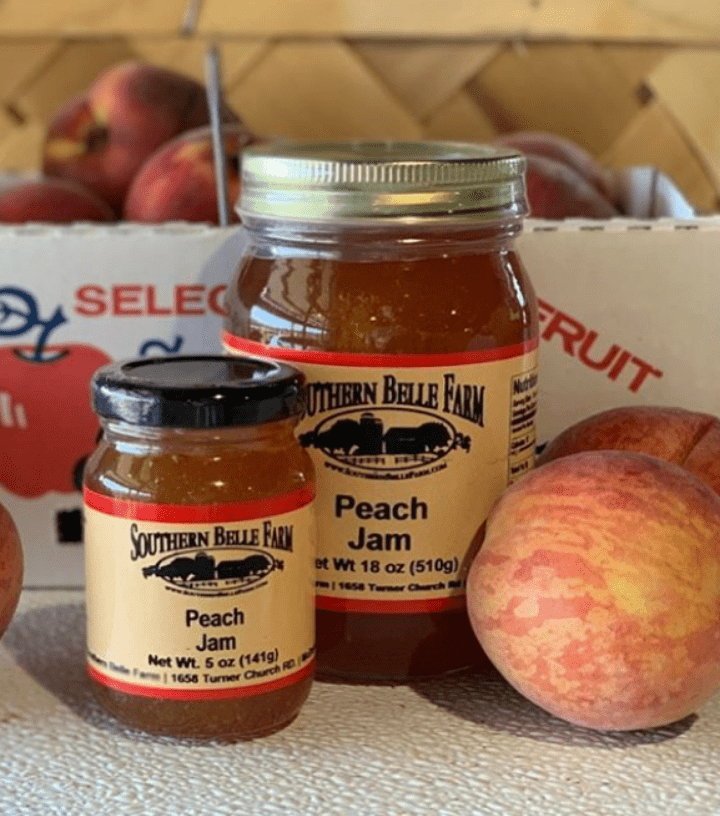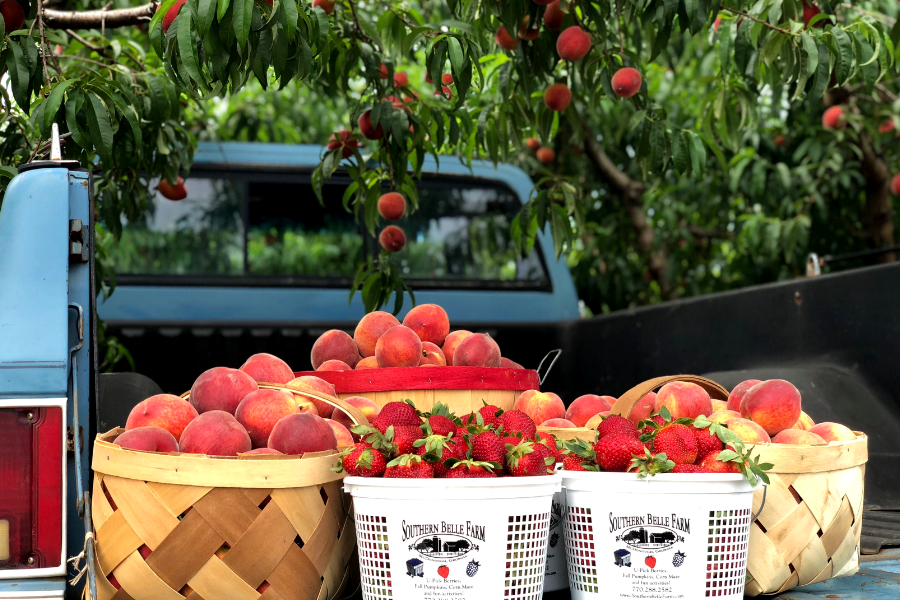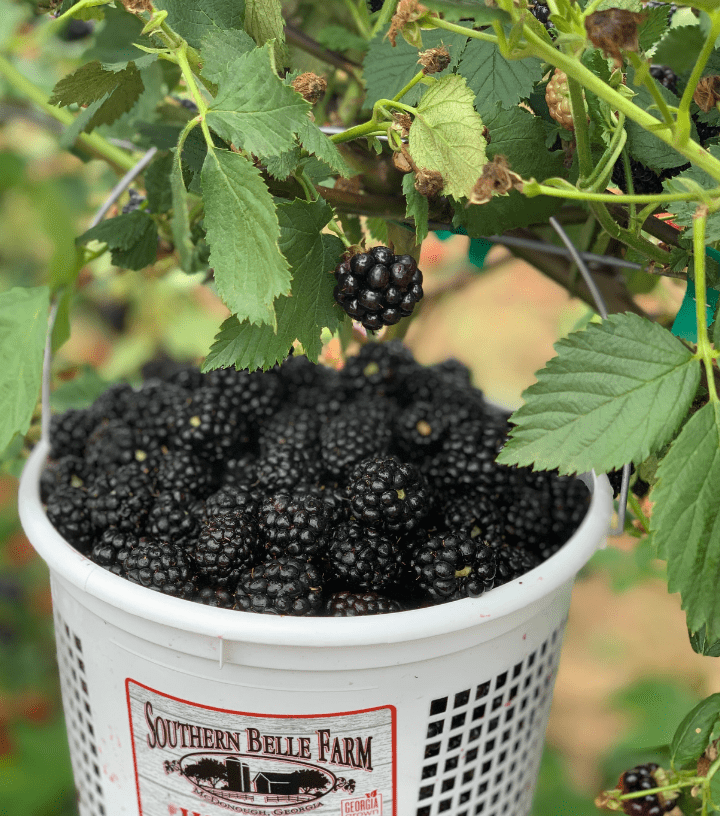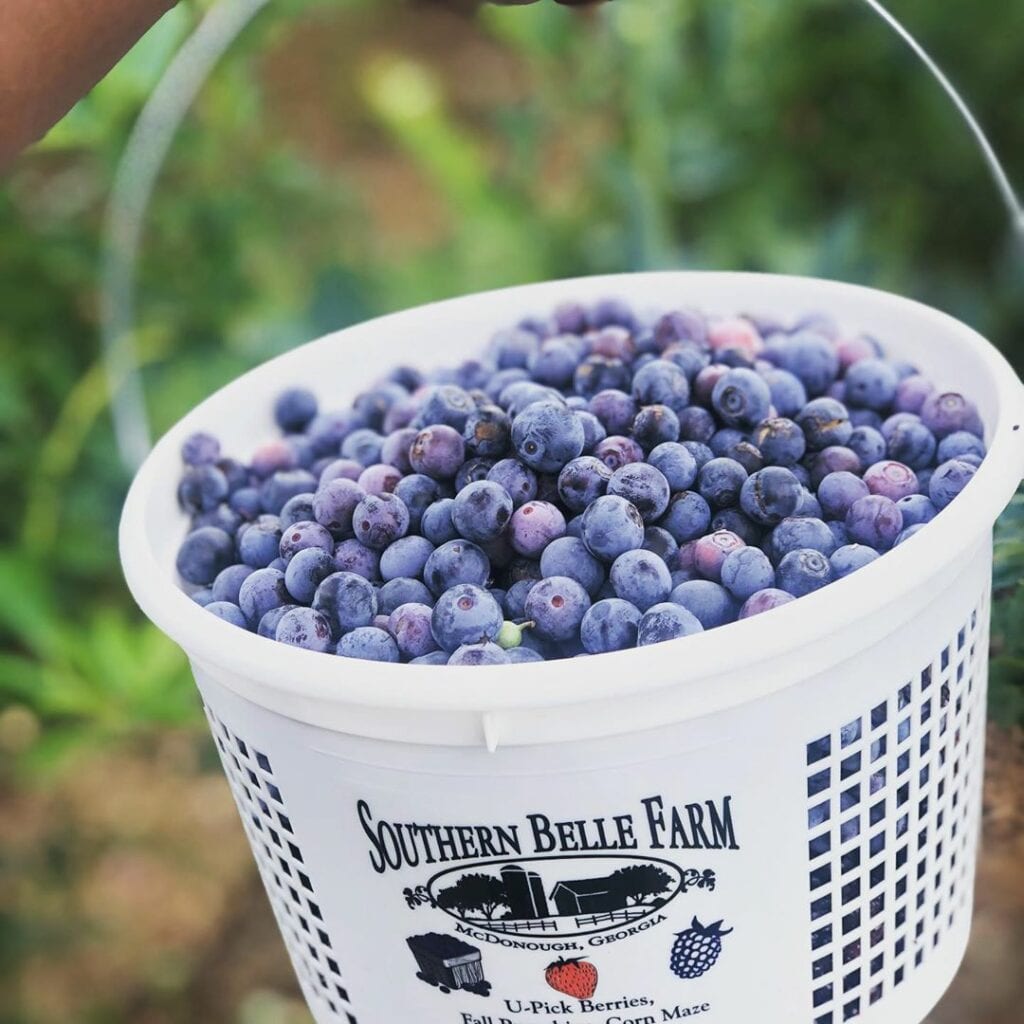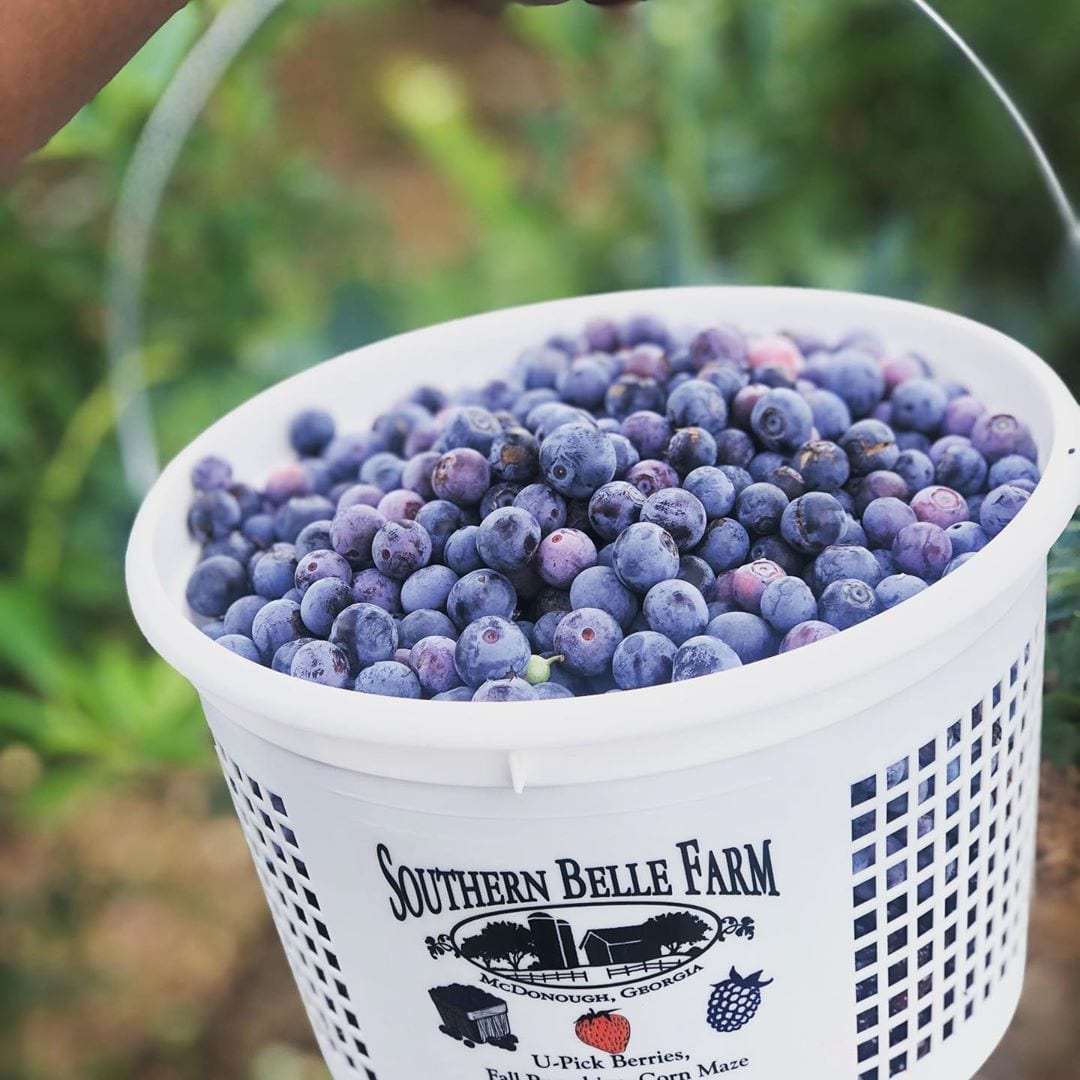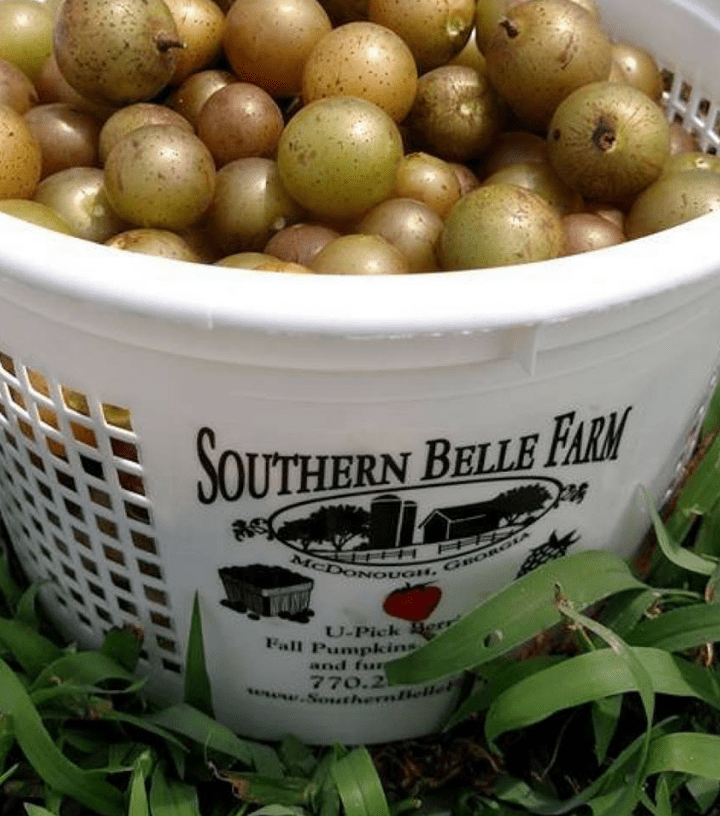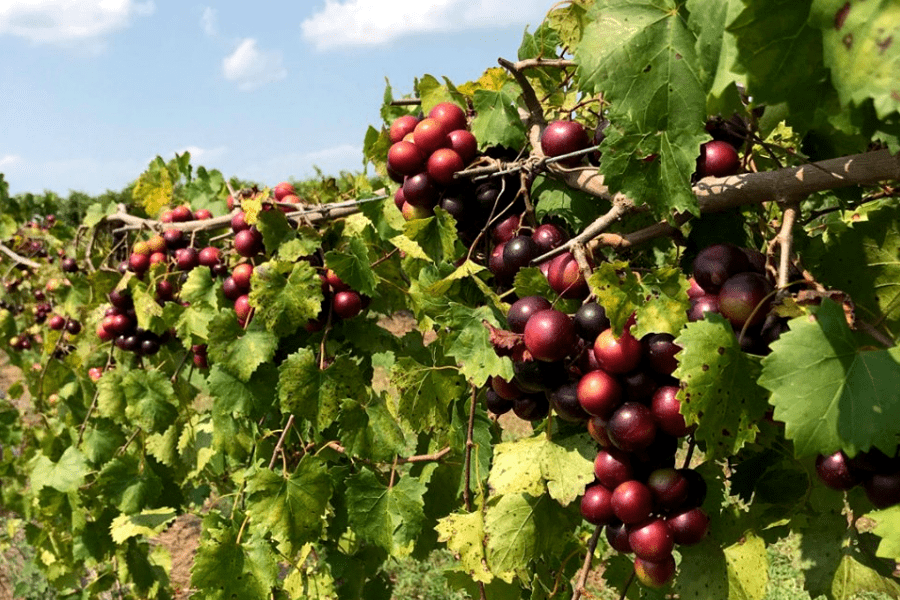 Fall on the Farm | Corn-Maze Exploring, Outdoor Attractions, and Lots of Pumpkins!
Not to downplay any of our other fantastic seasons here on the farm, but our Fall Season just might be your favorite! In 2019, we celebrated another fun season filled with Hayrides, Pig Racing, spending time with our Barnyard Animals, eating fall treats, and pumpkins of all colors and sizes!
Were you able to guess the theme of our corn maze this year? Every year, we try to choose a corn maze design that will really impress you! This time it was "Dare to Dream," which symbolizes just how blessed we feel to carry on the Southern Belle legacy by helping you make family memories year after year. Whatever you are trying to achieve in the new year, we hope we inspire you to dare to dream and soar with the eagles!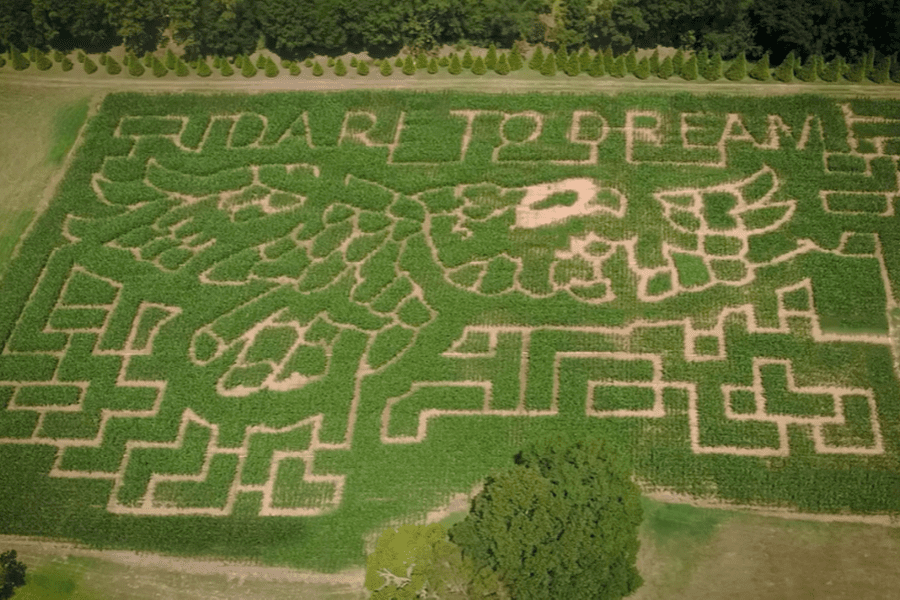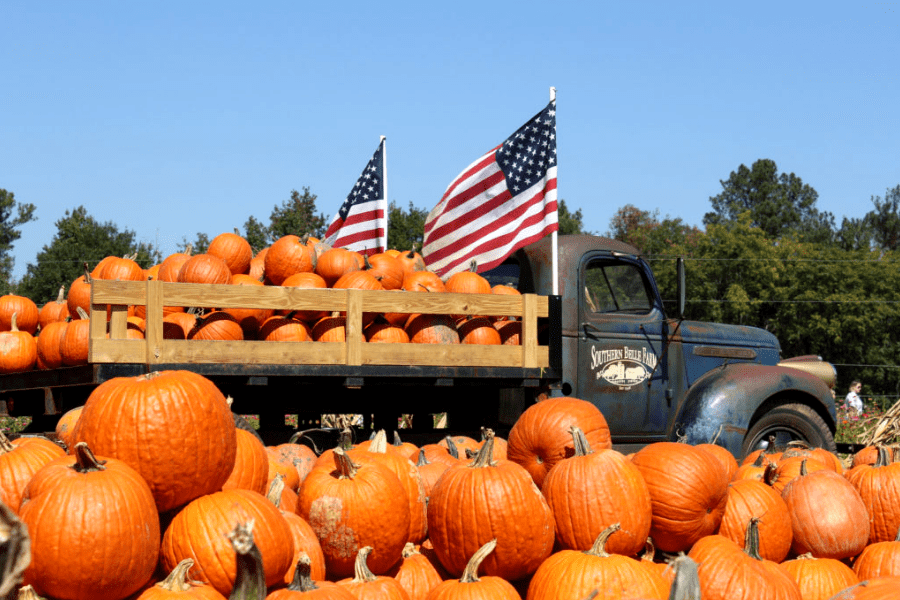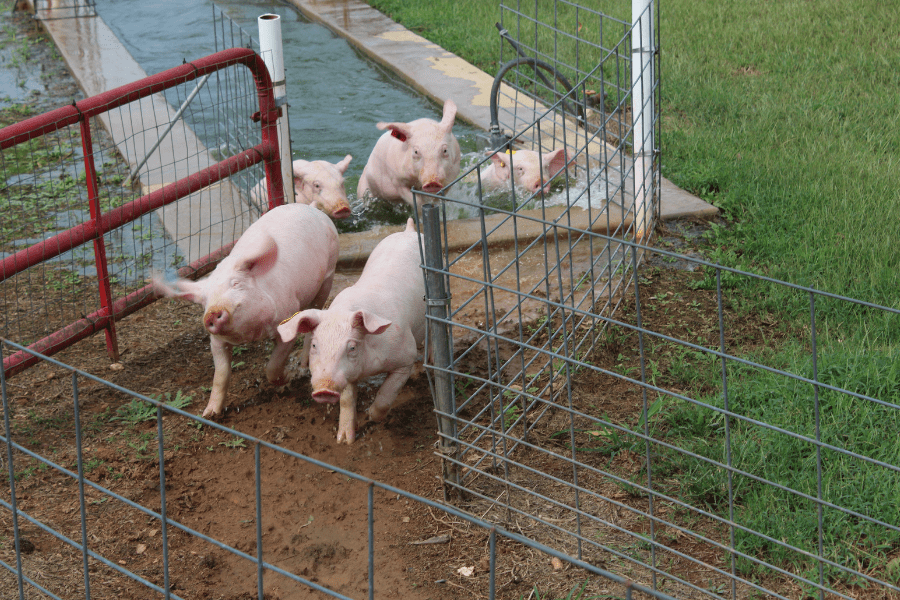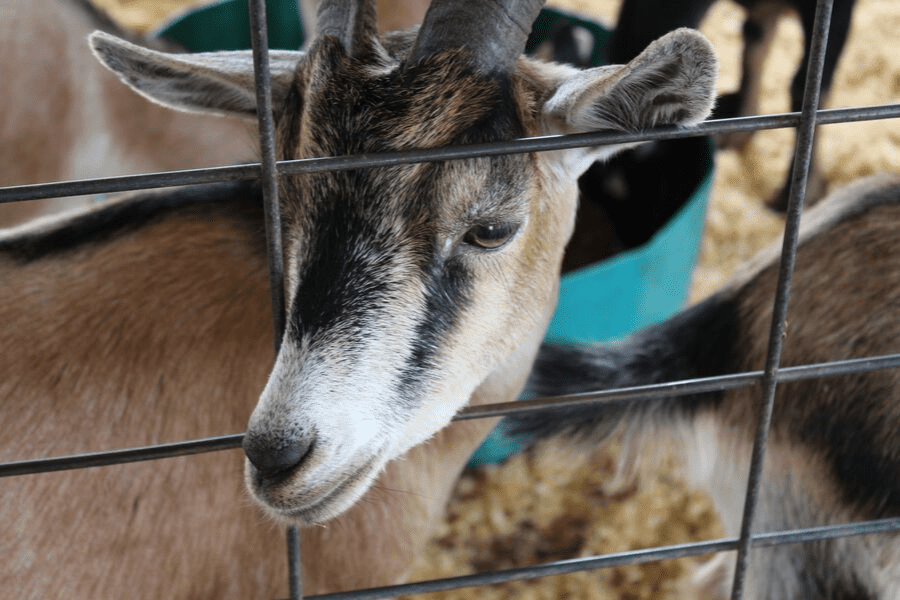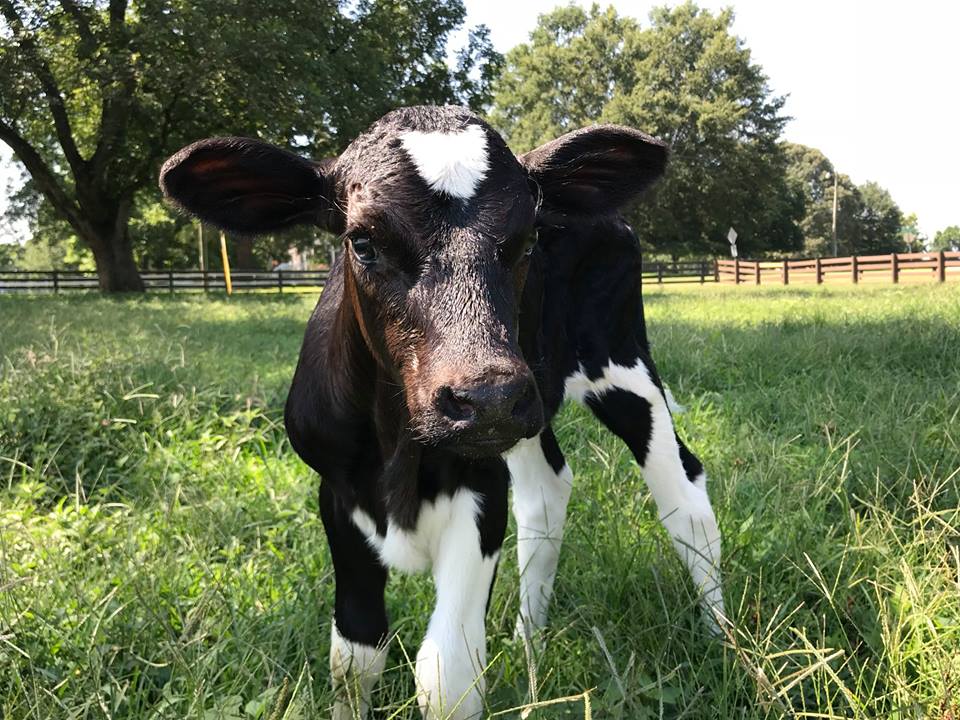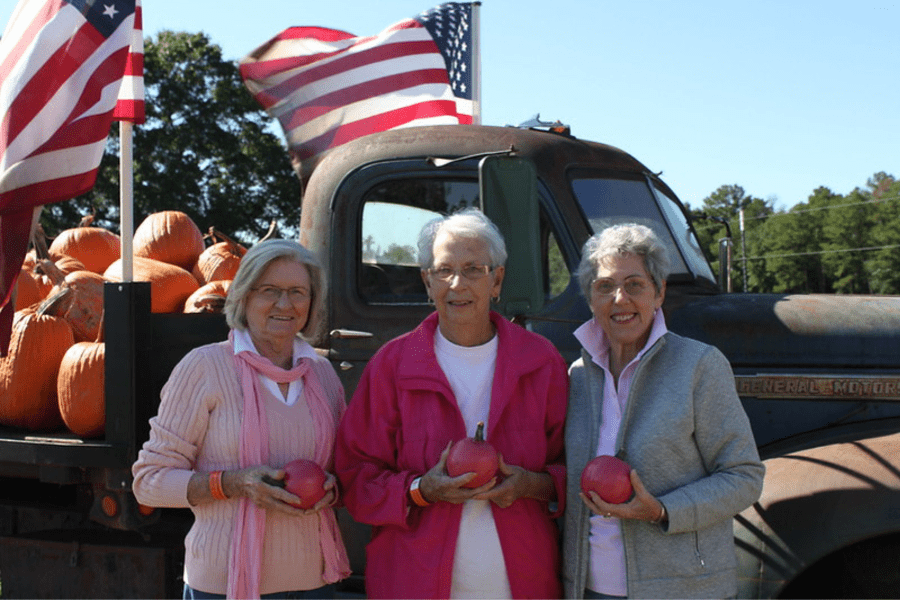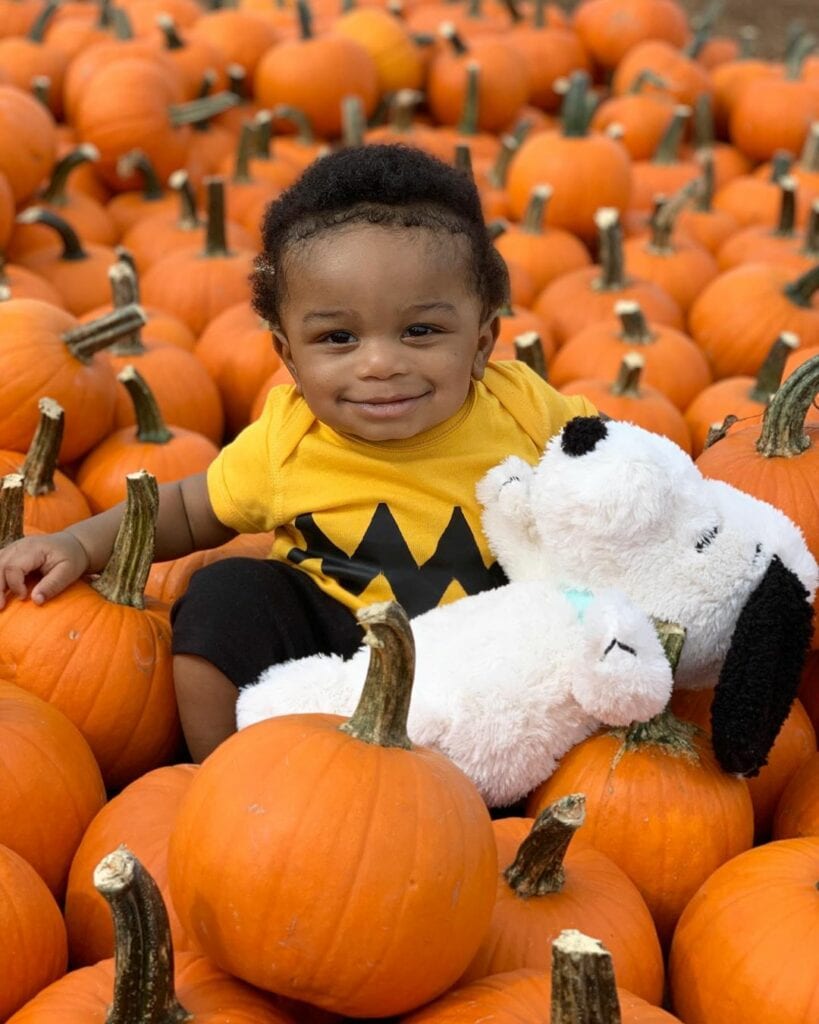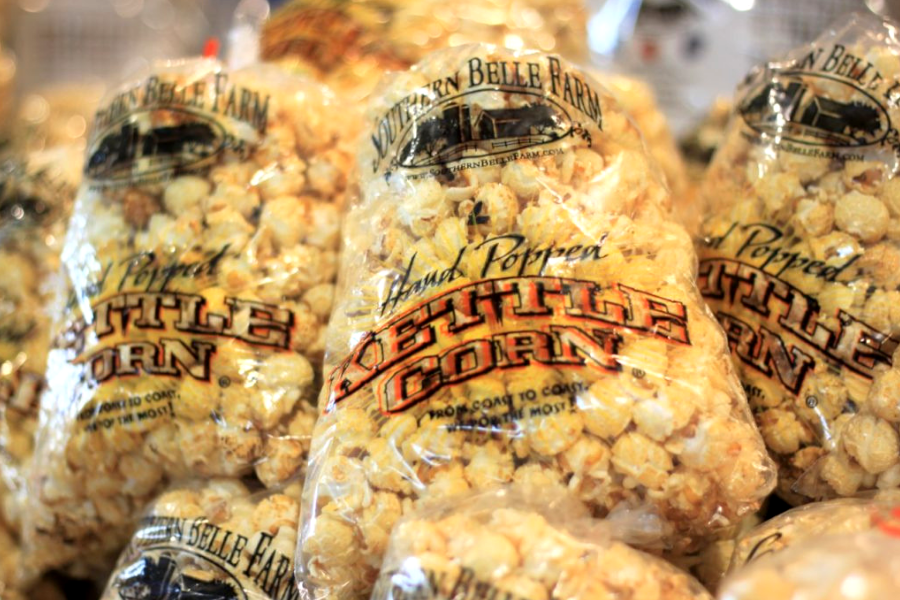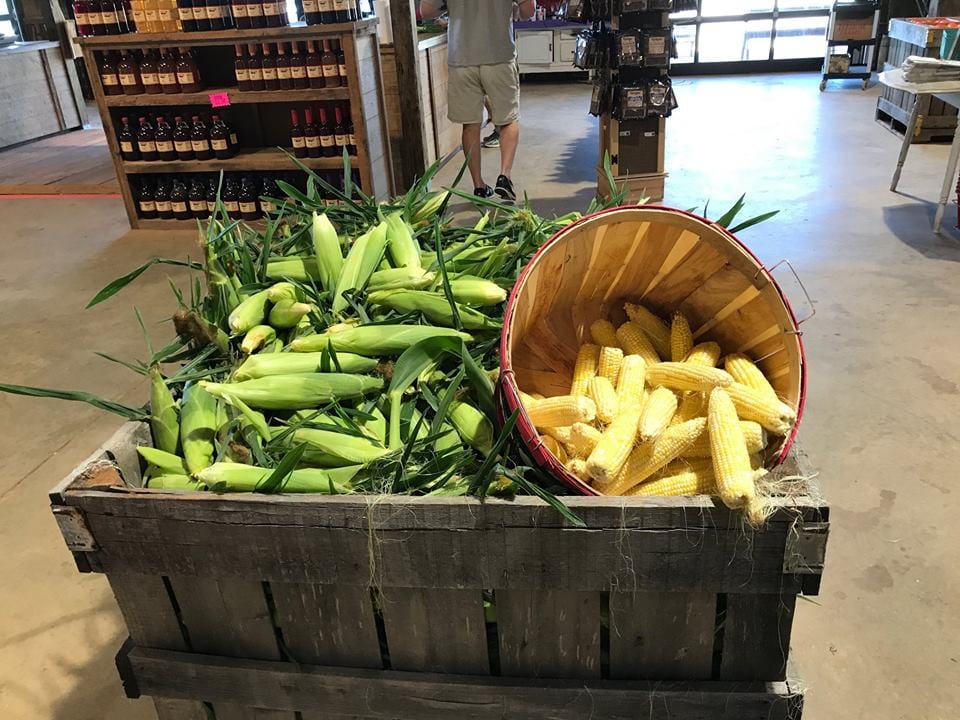 Christmas on the Farm | Visits with Santa, Christmas Trees, and Holiday Cakes!
A Farmstead Christmas is our final season of the year and kicks off at Thanksgiving. Before Southern Belle says hello to a new year, we like to provide a place for you and your family to enjoy some festive holiday traditions. We love helping people find their perfect Christmas tree, all while enjoying cookies and hot apple cider! We also invite Santa out over the weekends so your children can give him their Christmas list, and so parents get an opportunity to take photos they can cherish for years to come. Our Country Market is open during this time for guests to enjoy sweets and work on their Christmas shopping. Our local jams & jellies, ciders, and canned goodies make unique gifts that everyone on your list is sure to appreciate.
We also loved selling Mimi's Holiday Cakes, which are a must for every holiday party—Poundcake, Red Velvet cake, Strawberry cake, and German Chocolate cake!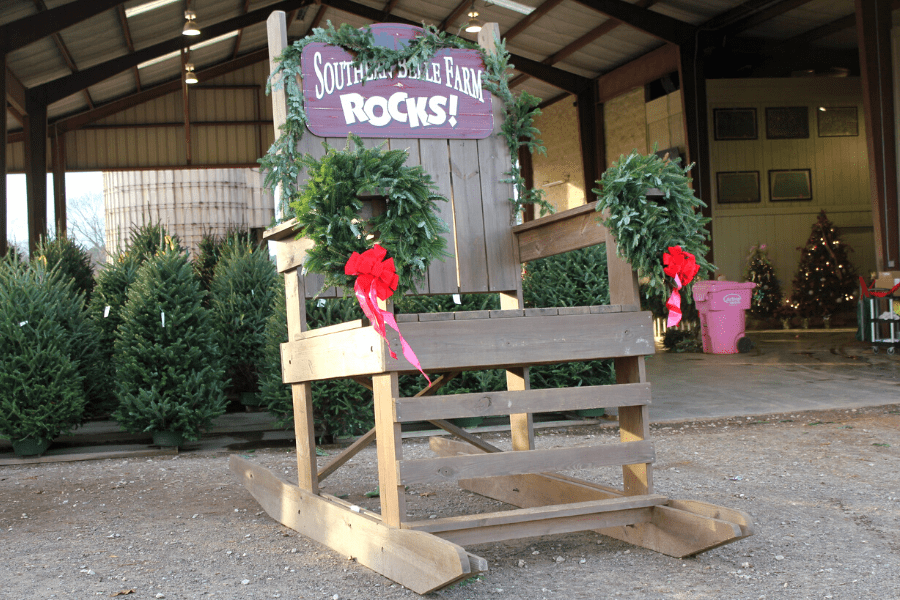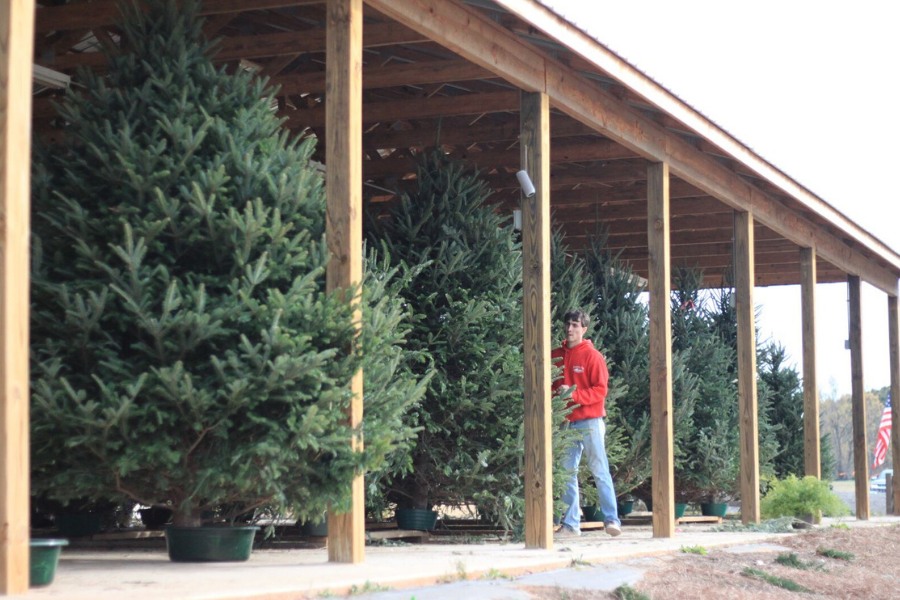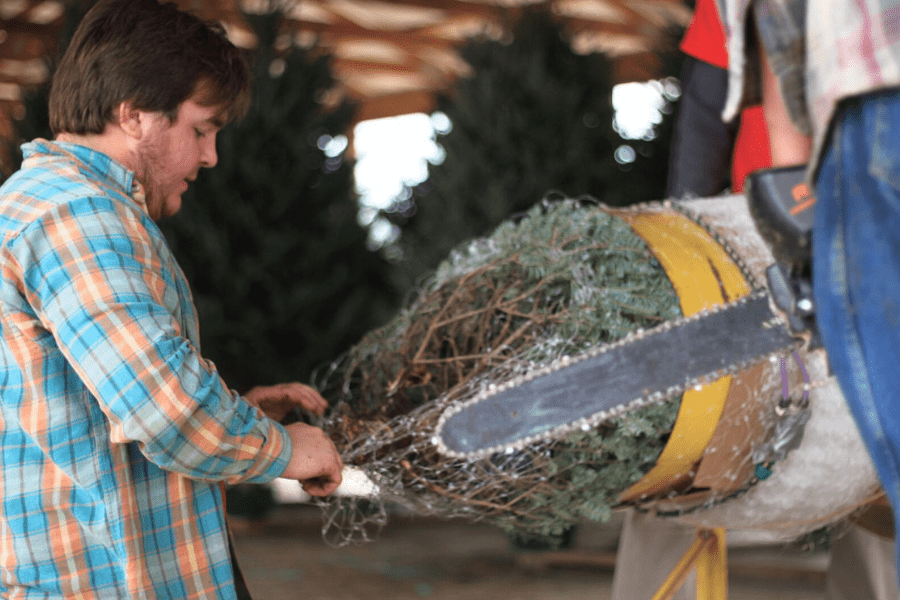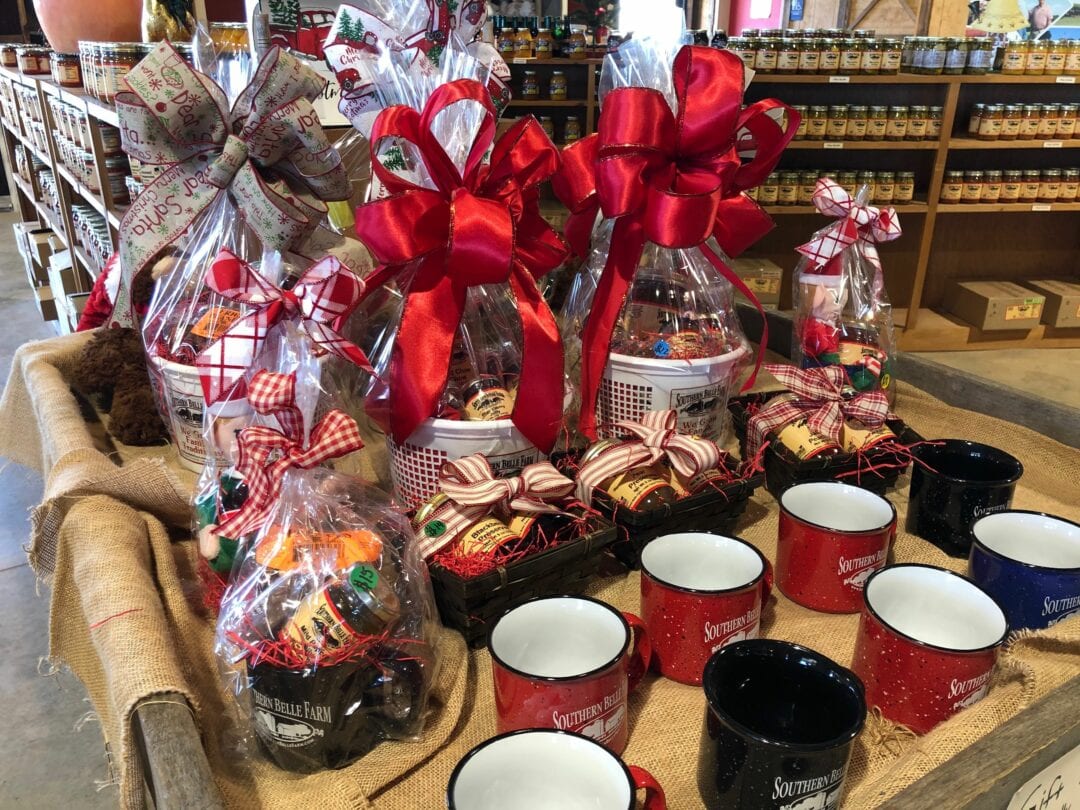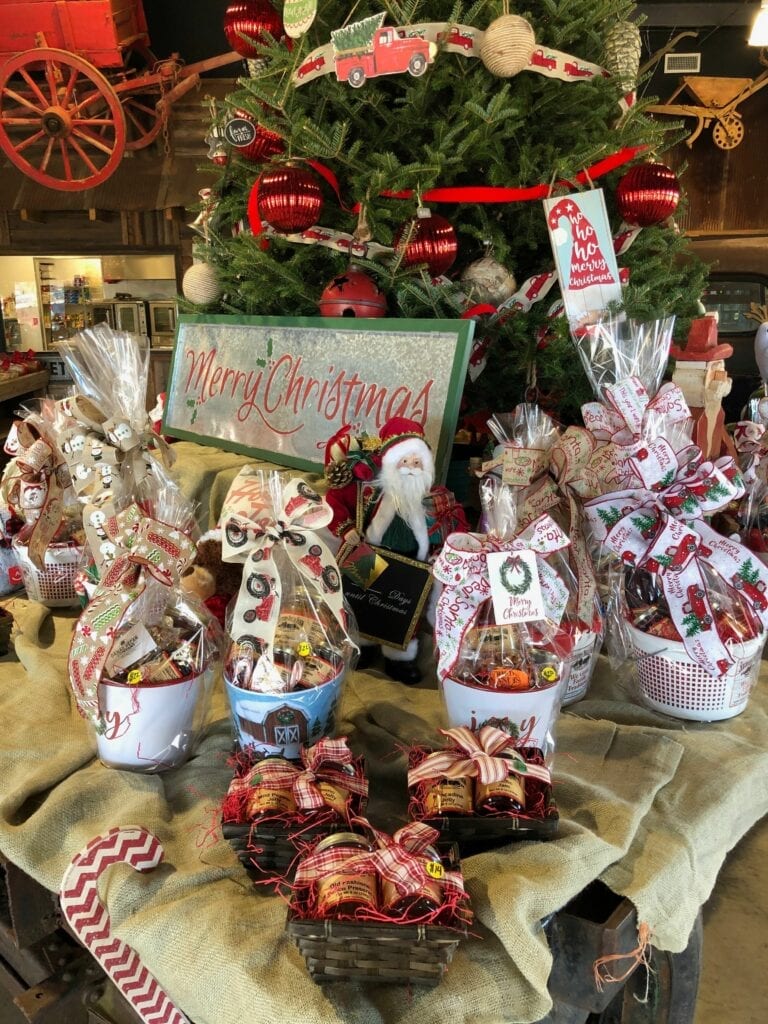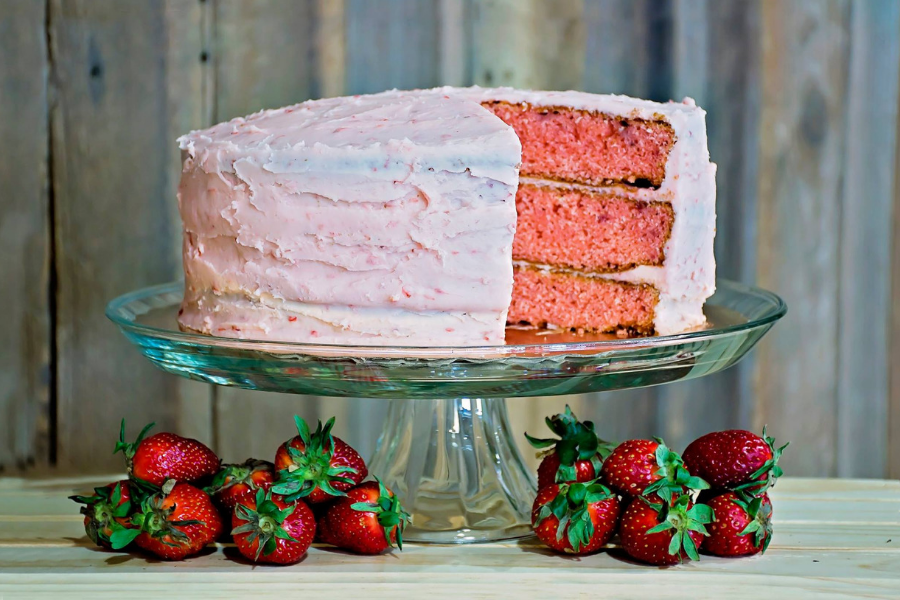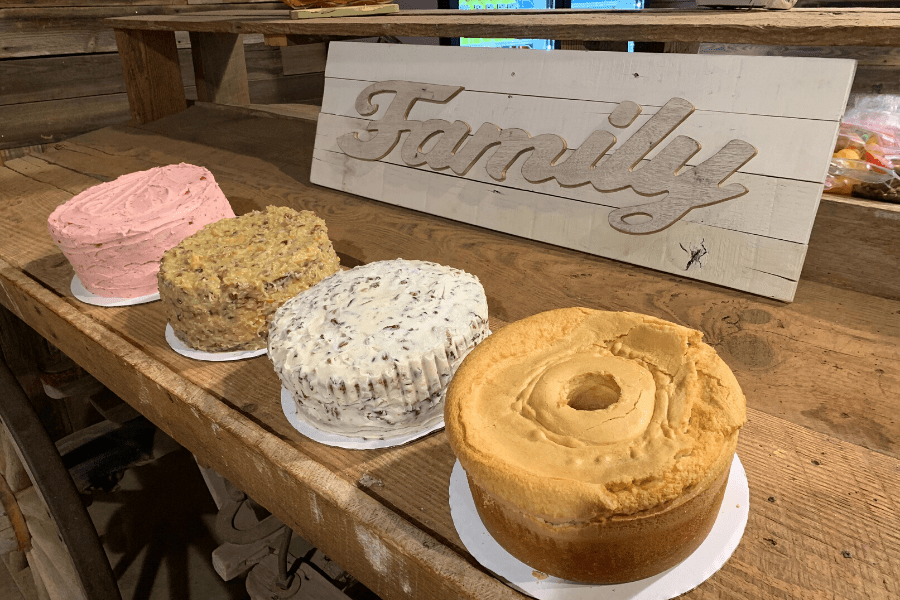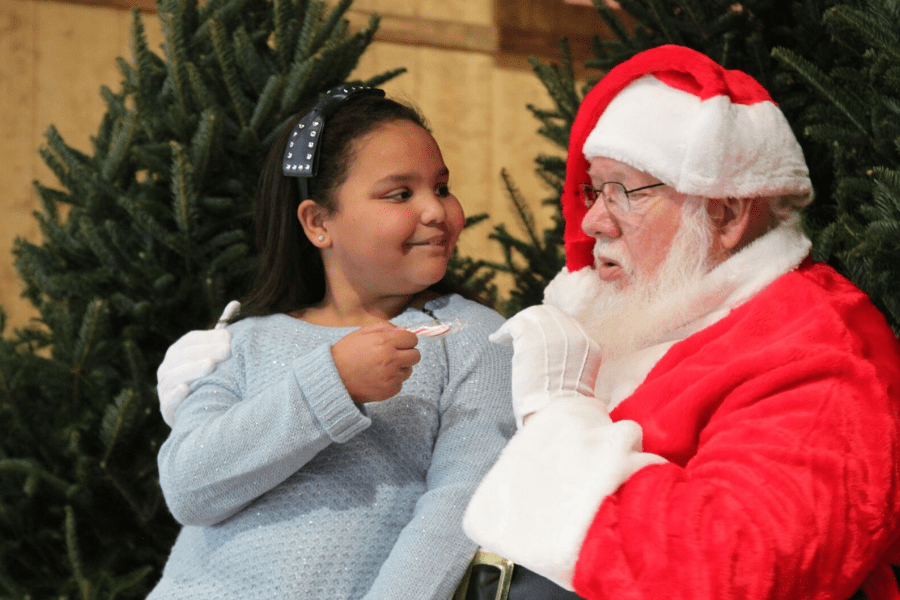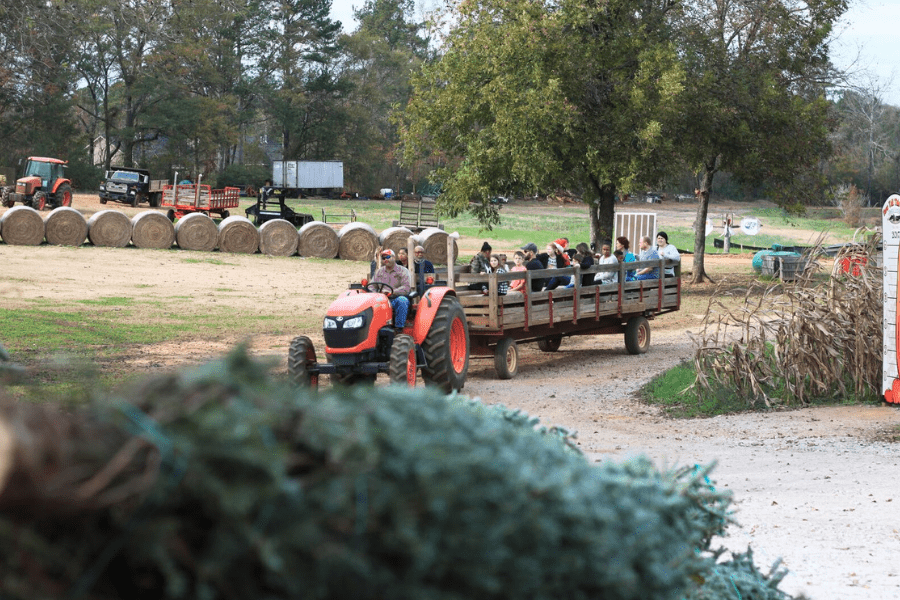 Dig in the Dirt Tour | A New Attraction Coming Your Way!
We put great importance on offering educational experiences for children. That's why we welcome hundreds of students every year for a field trip experience at Southern Belle Farm—our 330-acre outdoor classroom! We are working on bringing you a new field trip experience called "Dig in the Dirt Tour" for grades 3-5! In our newest field trip experience, we'll teach your students about the importance of soil to farmers, plants, and our world. The activities will meet GA Common Core standards. Students will learn about soil and its importance through sensory and hands-on activities. For more information and to book, reach out to us at info@southernbellefarm.com. Tours begin in March 2020!
---
Before you leave, we want to say THANK YOU again for making memories at Southern Belle Farm. Without your love for our farm, none of this would be possible! We are currently looking back on the year to learn what went well and what else we can bring to you next year to make your visits to the farm even better. Please take a few minutes to fill out our Customer Service Survey. Continue to interact with us on social media— Instagram, Twitter, Facebook. We love seeing your photos, and we will surely keep you updated on what's to come and when to expect strawberries. Until then, have a very merry Christmas and a happy new year!