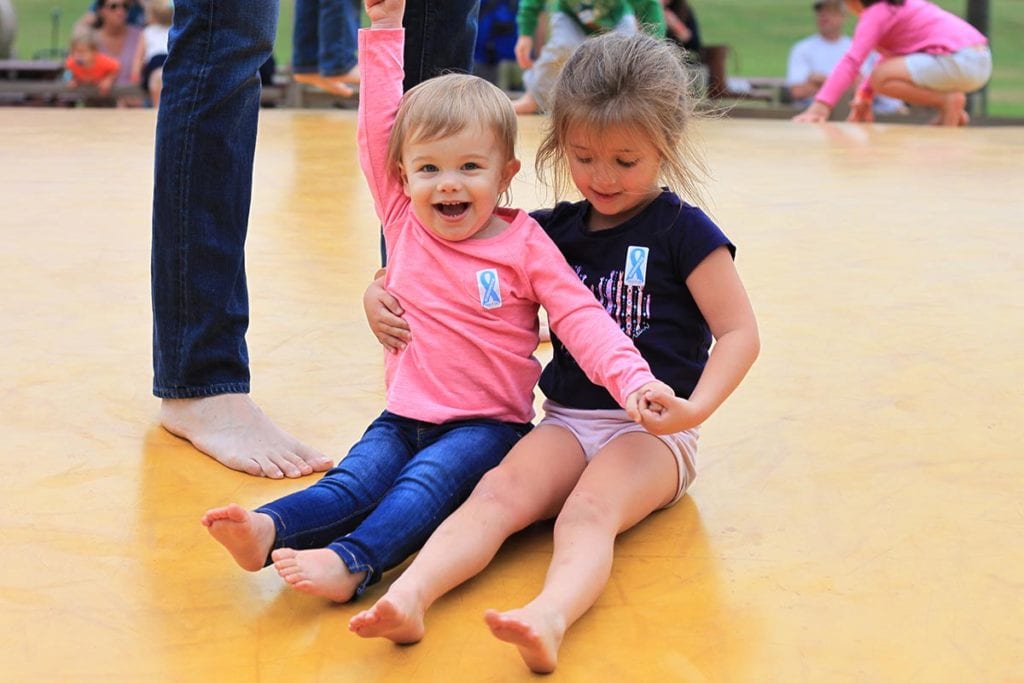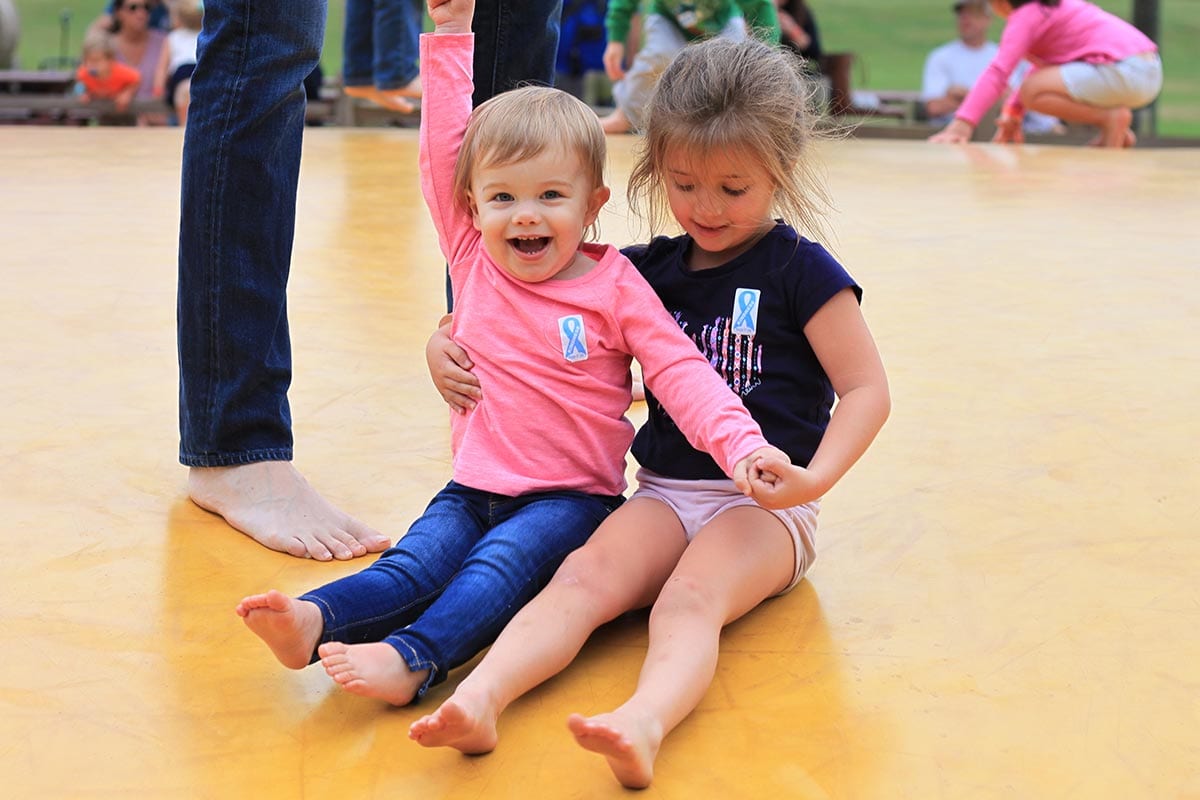 We love growing family traditions at Southern Belle Farm, but did you know we also love growing young minds? Our Farm Field Trips show students the importance of agriculture in our world and it's just plain fun! When your students arrive at our 330-acre outdoor classroom, they get access to seasonal tours that are full of hands-on activities.
Keep reading to learn more about field trips on the farm and how you can experience our newest field trip coming this March!
Dig in the Dirt Tour – Our New Field Trip Experience!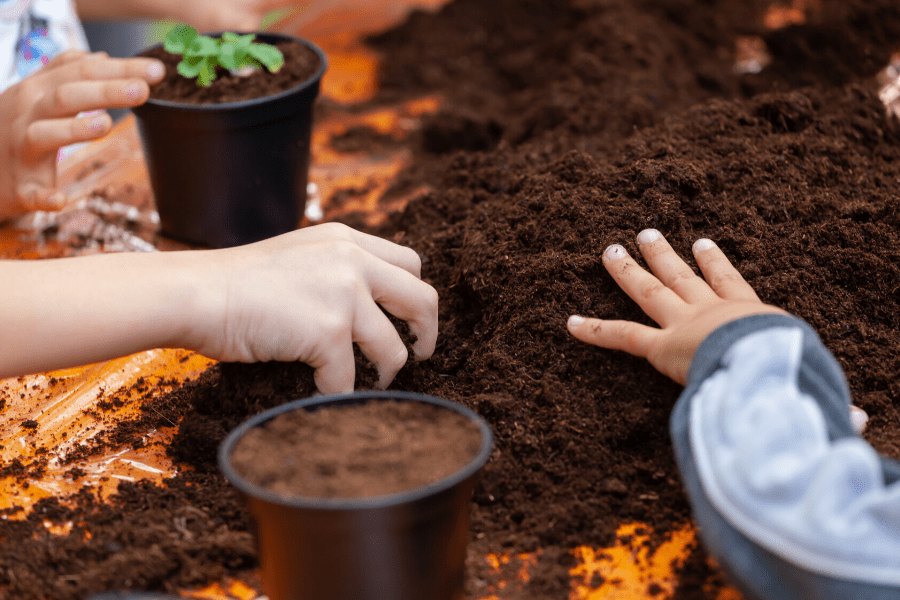 We are beyond excited to bring this new field trip experience to you—our Dig in the Dirt Tour! This unique field trip for grades 3-5 teaches students all about the importance of soil to farmers, plants, and our world through sensory activities. All activities meet GA Common Core standards! This field trip is hosted by reservation only from 8:30am-1pm: March 17 – 20 & March 24 – 27. Here's what's included:
Soil Sample Collection
Water Absorption and Mineral Experiment
Composting
Soil Differences and Planting
Students can also experience our:
Hayride
Jumping Pillow
Animal Barn
Book a Dig in the Dirt Field Trip Today!
Spring Field Trips – Strawberry Season Begins!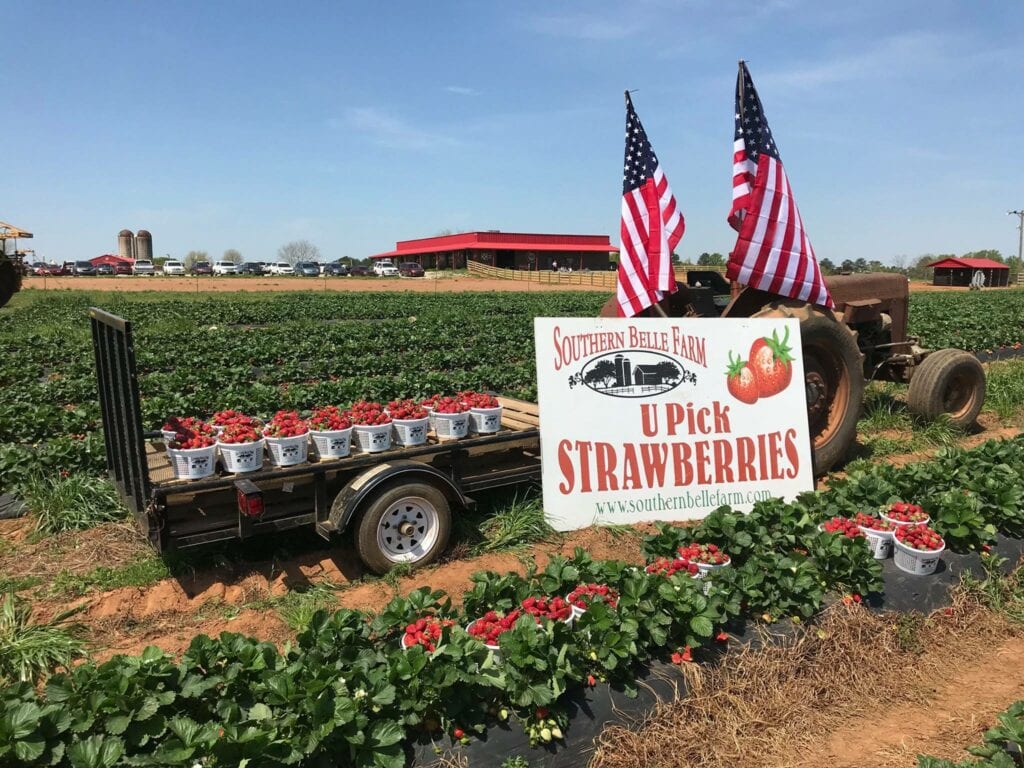 During our Spring Field Trips students get the opportunity to learn about the life of a strawberry in an engaging, interactive way. Tours begin April through May and are available on weekdays Tuesday-Friday. Check out what and how your students will be learning below!
Spring Field Trip Activities:
Learn about strawberries
Visit the Strawberry Patch to pick a container of strawberries for eating or to take home!
If students are visiting BEFORE strawberries are ripe, a seeding demonstration will teach visitors how plants grow from a seed using the air, light, soil, and water. They will plant a seed in a container to take home and watch the progress!
Watch a honeybee exhibit on pollination and learning their importance in growing crops
Milking demonstration in the dairy barn
Take a hayride tour of the farm
Visit Belle's Barn to meet our farm animals
Self-directed composting/worm activity
Book a Spring Field Trip Today!
Summer Field Trips – Berry Picking Fun!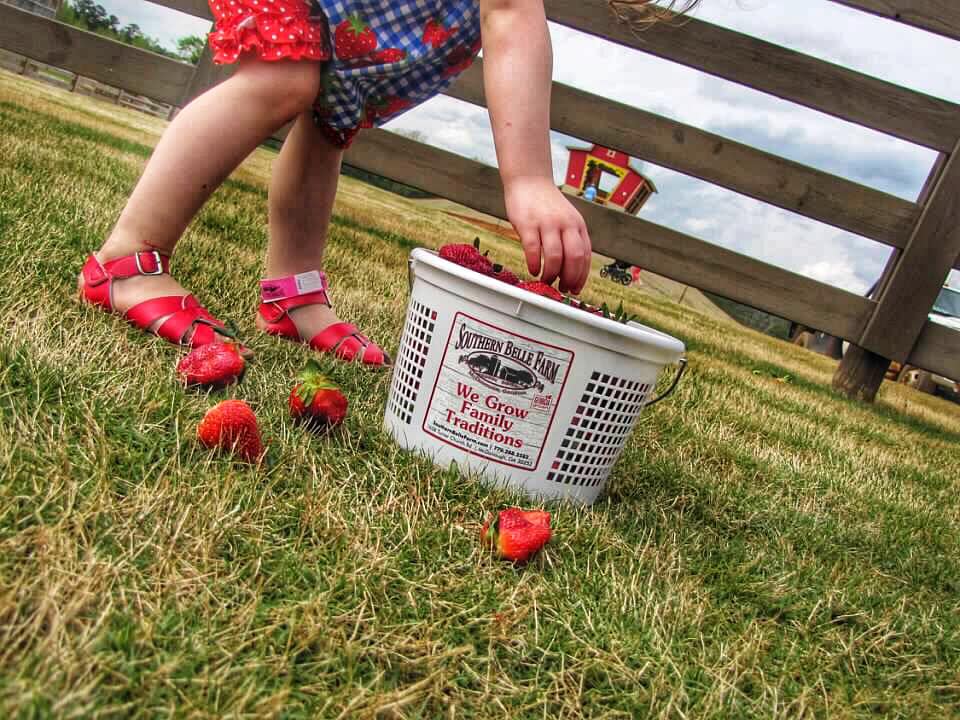 When the school year ends, Southern Belle Farm still has a field trip experience available for you! Book our Summer Field Trip for a limited time in early June! Students get the opportunity to rotate through the following activities.
Summer Field Trip Activities:
Learn about blackberries or blueberries, depending on availability
Visit the Berry Patch to pick a container of berries for eating or to take home!
Milking demonstration in the dairy barn
Honeybee Demonstration
Take a hayride tour of the farm
Visit Belle's Barn to meet our farm animals
Fun on the jumping pillow
Book a Summer Field Trip Today!
Fall Field Trips – Pumpkins & Pig Racing Season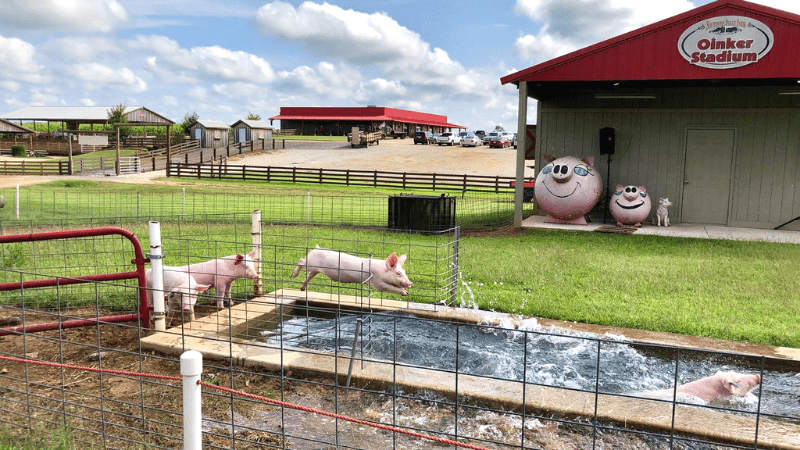 Fall at Southern Belle Farm means pumpkins, corn mazes, and Fall Field Trips! Plus, students LOVE our Pig Racing. This field trip experience is available mid-September through October. View what is included below!
Fall Field Trip Activities:
Milking demonstration in the dairy barn
Choose a pumpkin from the field
Explore a cornfield mini-maze
Take a hayride tour of the farm
Visit Belle's Barn to meet our farm animals
Students may take home a baby pumpkin. Other seasonal treats may include such things as ice cream in a cup
Field Trip Admission Fees
Admission Fees for All Trips
Admission Fees:
Students, chaperones and visitors: $10 each.
Teachers and aides: FREE with school ID.
Additional parents or guests: $10 each.
**A minimum of 20 reservations are required to book. We require a non-refundable deposit of $75 to confirm your reservation.
Don't forget to bring lunch!
Field trip groups are welcome to bring a sack lunch and enjoy a picnic under our covered pavilions.
Handwashing stations and restroom facilities are available! If you have any questions about this tour or any of our other field trip experiences, please reach out to us.
Before You Come – FAQ & Teacher Resources
We can't wait to welcome you and your students! Before you come, make sure you get the most out of your visit by using our Teacher Resources including lesson plans, coloring sheets, and farm-related activity sheets.
We've provided lessons on corn, dairy farming, pumpkins, strawberries, honeybees, composting and other agricultural topics—all according to Georgia's established performance standards!
If this will be your first time at our farm, we encourage you to view our Frequently Asked Questions.
One Last Thing – Strawberry Season is Almost Here!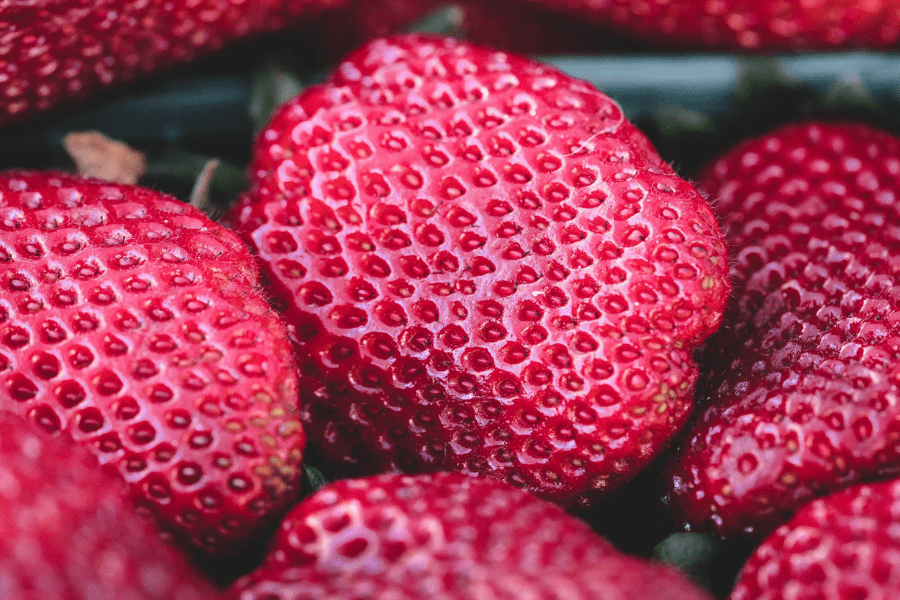 Southern Belle Farm will reopen during our Spring Season for U-pick and pre-picked strawberries. We expect to open sometime in early April but will keep you updated on exact dates and any changes in our schedule. For more crop updates, follow us on social media—Facebook, Instagram, and Twitter. 
In the meantime, follow along with us each week as we recap how we prepare for Strawberry Season. WATCH HERE!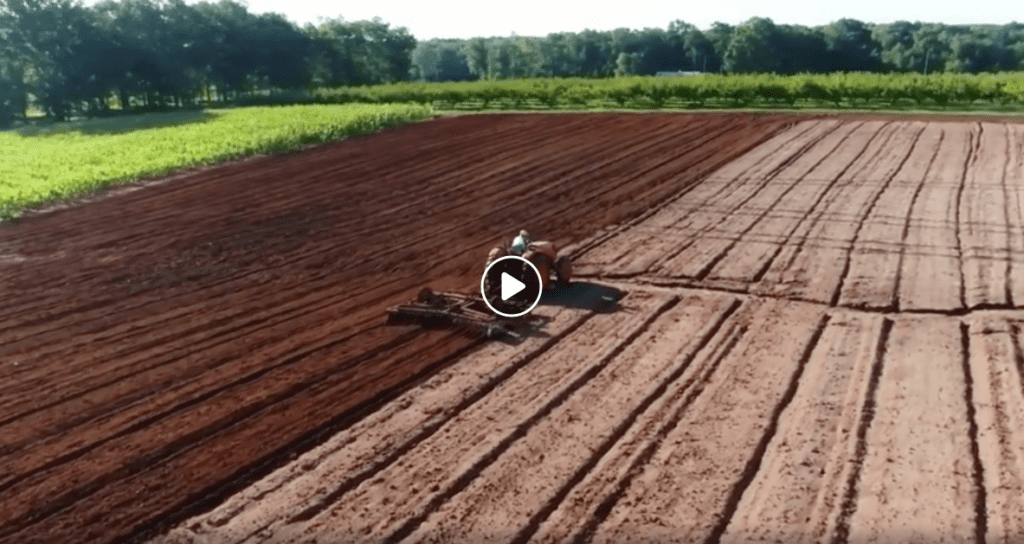 Thank you for reading. We'll see you real soon!