Can you believe it? Strawberry picking season is right around the corner. At Southern Belle Farm, that's a big deal! We use our berries to make our famous homemade strawberry ice cream & strawberry shortcakes at Mimi's Bakery on site. Not to mention our tasty jams, jellies, and ciders that we sell year-round in our Country Market. But, our favorite thing about Strawberry picking season is when YOU come to visit the farm! We see thousands of visitors come through each year to pick gallon buckets of our berries. It's the perfect spring and summer activity to get your family and friends outside in the fresh air. Keep reading for more details on our Spring season.
Strawberry Picking Hours: 
We expect to open early April, but that all depends on the weather and how the strawberries are looking.
Monday – Saturday: 8am-6pm
Sundays: 1-6pm
Strawberry Prices: 
Pay for what you pick!
You-Pick 1 Gallon: $12.00 +tax
Pre-picked 1 Gallon: $15.00 +tax
Our spring picking hours, pre-picked berries, and spring activities hours are subject to change depending on availability and weather conditions. Feel free to give us a call before your visit! 770.288.2582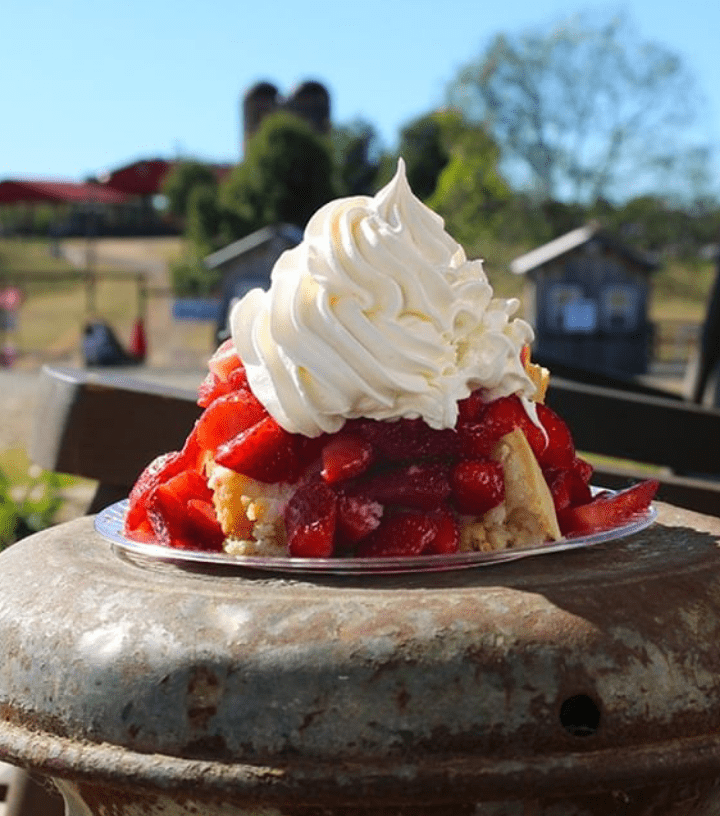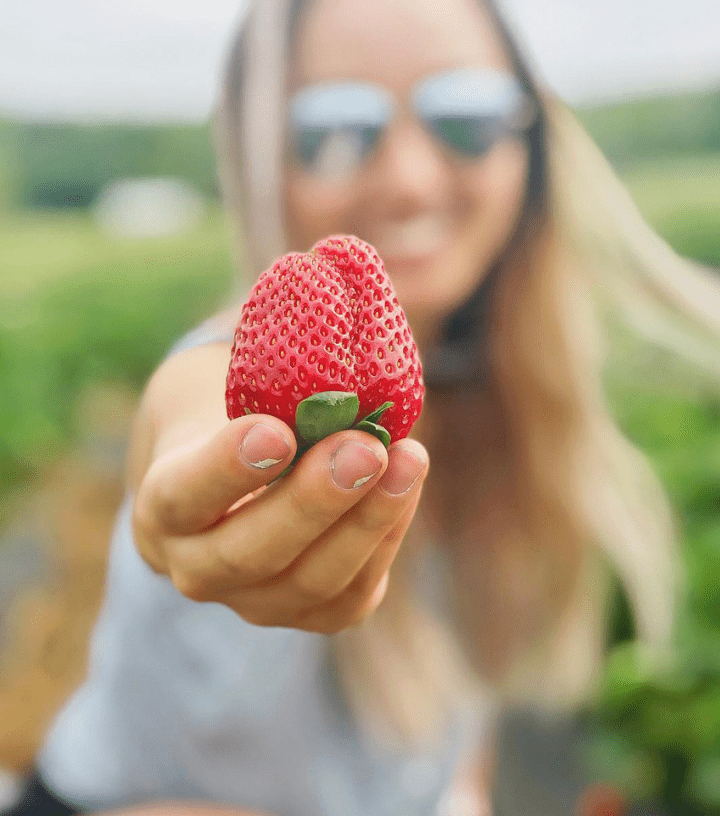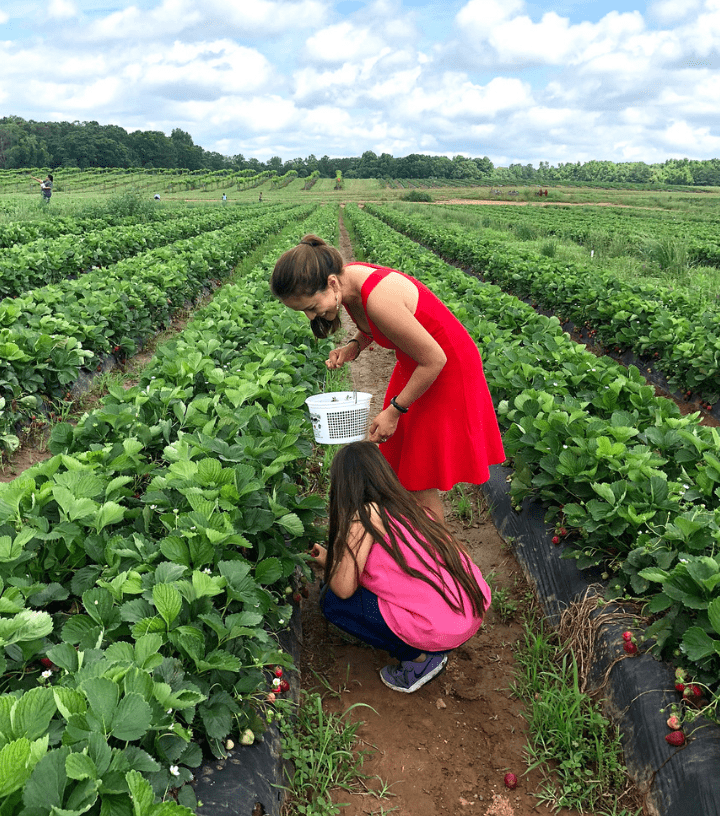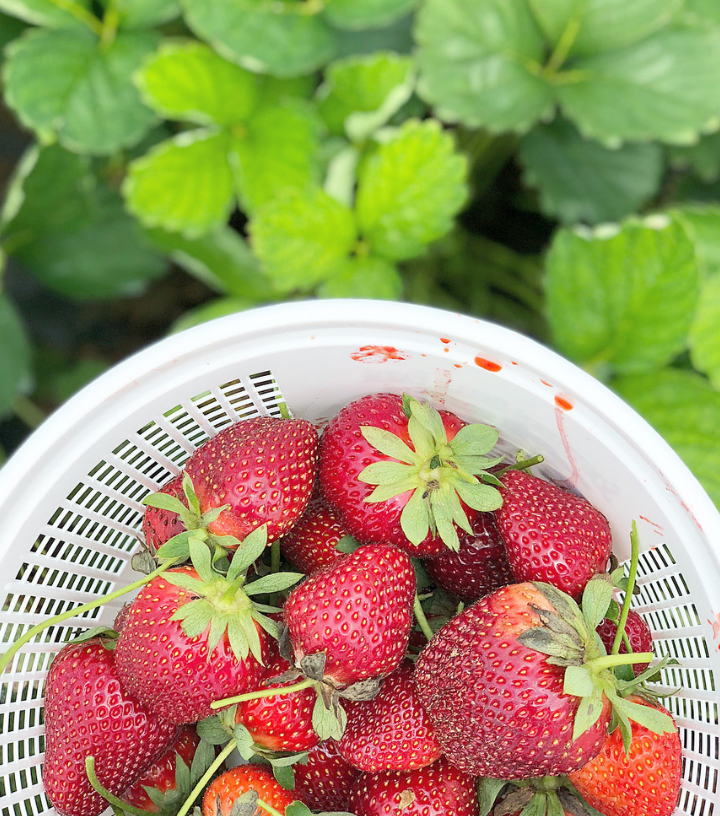 Come for the Berries—Stay for Fun on the Farm!
Strawberries are just the beginning! Kids (and kids at heart) will love our spring activities. Come ready to play!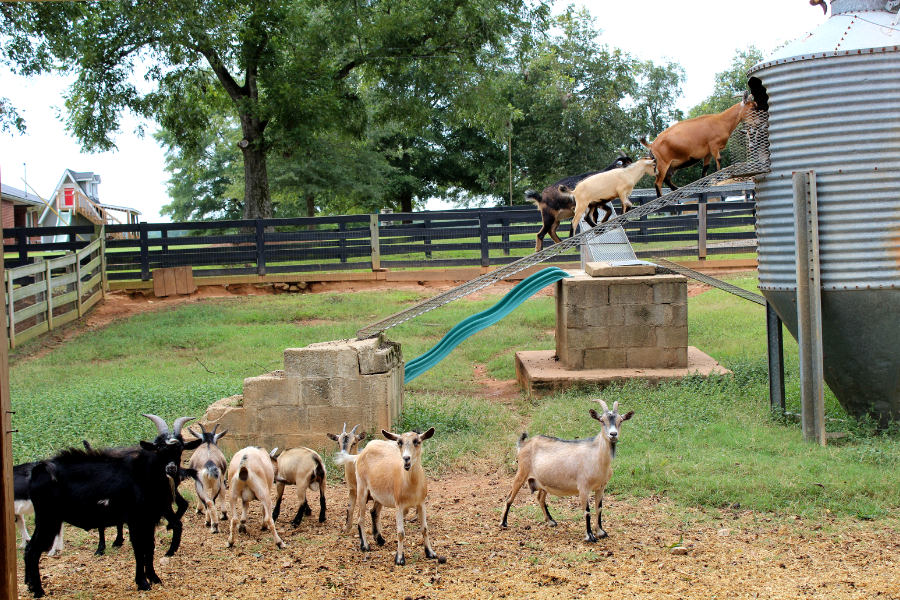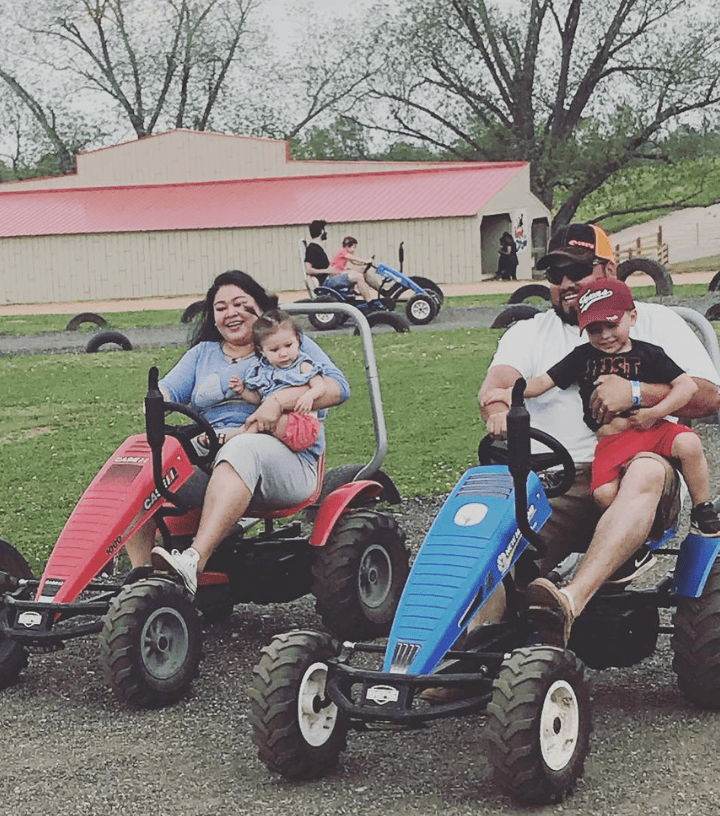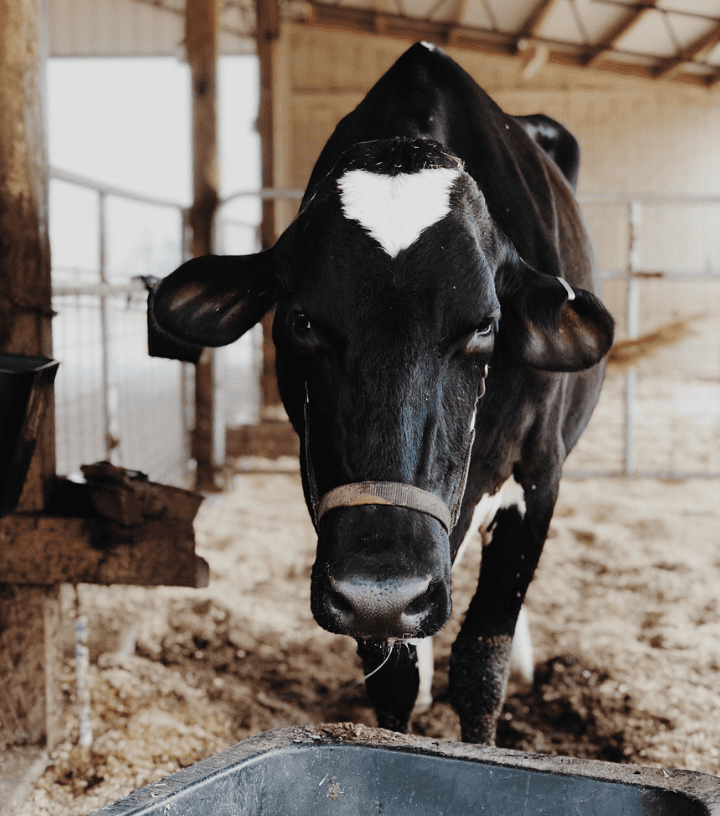 Spring Activities 
Pedal Karts
Jumping Pillows
Cow Train
Ball Zone
Belle's Barn
Hours & Pricing
Saturdays: 10am – 6pm
Sundays: 1pm – 6pm (through Memorial Day)
Activity Pricing: $10 for access to all activities
And, Don't Forget about Spring Field Trips!
Give your students a truly memorable & educational experience! Our 330-acre outdoor classroom is the perfect setting to grow young minds and encourage students to appreciate agriculture! Your farm field trip includes fun & seasonal activities, educational demonstrations, and a picnic. Make sure your students bring a sack lunch to enjoy under our covered pavilions. If students visit before strawberries are ripe, we give them a seeding demonstration to show them how plants grow from seeds. They will plant a seed in a little container to take home and watch grow! Spring Field Trips are available on weekdays, Tuesdays-Fridays.
Spring Field Trip Activities:
Learn about the life cycle of strawberry
Pick a container of strawberries from the patch
Learn from our milking demonstration in the Dairy Barn
Take a Hayride tour of the farm
Visit with our animals at Belle's Barn
Experience a hands-on composting/worm activity
Watch our honeybee demonstration
Play on our Jumping Pillow
Spring Field Trip Admission Fees:
Students: $10
Chaperones & visitors: $10
Teachers and aids: FREE with school ID
We have lesson plans, coloring sheets, and farm-related activity sheets for your students! Check out our Teacher Resources for lessons on corn, dairy farming, pumpkins, strawberries, honeybees, composting, and other agricultural topics—all according to Georgia's established performance standards.
---
We hope you are just as excited for spring as we are! Are you following us on social media? Don't miss farm updates and giveaways! Follow us on Facebook, Instagram, and Twitter. See you at Southern Belle Farm soon for strawberry picking!