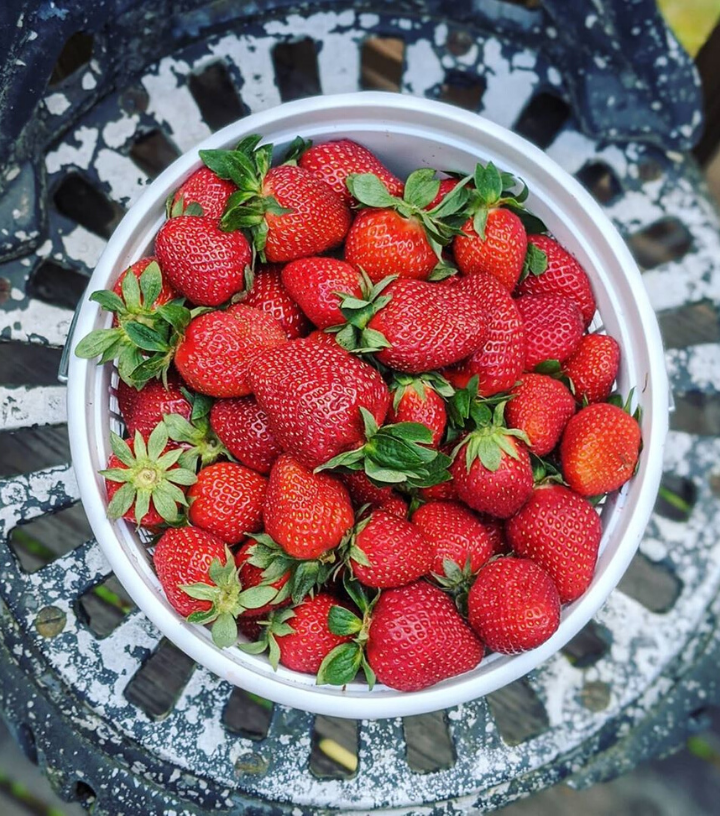 Hi, there! Before we get into how to have the best strawberry picking experience with us, we'd first like to say THANK YOU to everyone who has come out for strawberry picking! We are beyond grateful for your flexibility and support during our Strawberry Season. Your comments and messages have been a huge encouragement and we truly appreciate you all! Keep reading to find out how our farm is currently operating and what's in the future for Southern Belle Farm.
How to Have a Successful Strawberry Picking Experience
We'd like to offer some helpful tips on how to make the most of the remaining strawberry season here at Southern Belle Farm. Here are some things to be aware of:
Call Before You Come! – Our berries have been selling fast! Before making the trip to Southern Belle Farm, give us a call at 770.288.2582 to learn about U-Pick availability. You can also stay informed via the banner at the top of our website for crop & weather updates, as well as our social media channels: Facebook, Instagram, and Twitter. 
Bring Your Kicks! – Be prepared for some serious outdoor fun! Make sure you wear comfortable clothing and footwear for your visit. We recommend tennis shoes for maximum comfort! And, don't forget your sunscreen & bug repellant!
Plan to Take Home Lots of Treats! – You may be coming for the strawberries, but there is a lot more to enjoy on our farm! Our Market is open and stocked full with fresh produce, local goods, jams & jellies, ciders, souvenirs, and more.
Leave Your Furry Friends at Home. – We are fellow animal lovers here on the farm, but please leave your pet at home. Certified service animals are welcome!
Get Ready for a Fun & SAFE Visit. – In light of COVID-19, we've made a few changes to ensure that you still have a fun Southern Belle experience while keeping you safe. You will be able to pick strawberries with your family while remaining 6-feel apart from others! We ask that you do not eat strawberries in the fields. Hand sanitizer is available upon entering the patch! To learn more about how we are helping you stay safe, feel free to give us a call with questions!
Practice Your Smile! – Once you get here, you'll want to take lots of pictures! Be sure to tag us on social media. We absolutely love seeing you enjoy our farm and seeing the culinary creations you come up with using our berries. Share away!
Grab Something Sweet Before You Leave. – End your trip with one last sweet treat! Find our Bakery in the Market where we have homemade ice cream, cakes, and slushies made from our very own strawberries ready for you. Which ice cream flavor will you choose—Chocolate, Strawberry, Peach, or Vanilla?
What's the Best Way to Care for My Strawberries?
We're glad you asked!
Keep Them Cool: Strawberries are fragile, so it's best to keep them cool once they've been picked. If you have a long drive, we suggest bringing a cooler to leave in your car for the trip back. Refrigerate and hold off washing your berries until you are ready to use them.
Freeze Your Strawberries: We suggest washing and topping your berries. Then put them on a cookie sheet and into the freezer until they are frozen before storing them in a freezer bag until you are ready to use them.
Need-to-Know: Strawberry & Country Market Info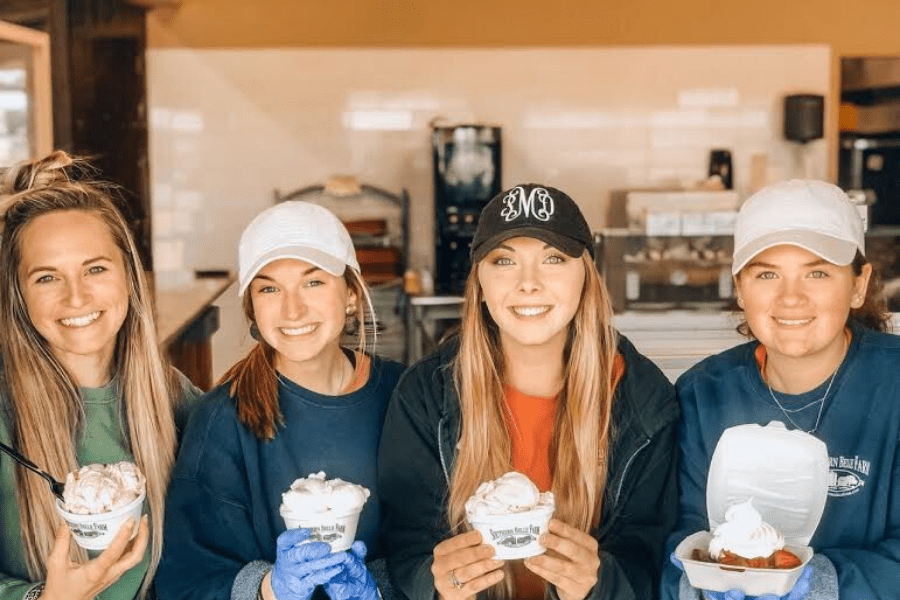 We have been overjoyed to be so busy with customers over the past few weeks! Our U-pick fields have been picked out quickly every day since we opened the fields so our hours & availability are subject to change throughout the week! With that in mind, please give us a call and check our Facebook for updates before your visit to make sure there are U-pick or pre-picked strawberries available before making the trip to our farm.
Strawberry Picking Hours: 
Monday – Saturday: 10am-5pm
Sunday: 1-5pm
Strawberry Prices: U-Pick Now Available!
U-Pick 1 Gallon: $13 (+tax)
Pre-Picked 1 Gallon: $16 (+tax)
*Pre-picked and U-pick when available. Call 770.288.2582 to check berry availability. Price above includes the price of the bucket.
Country Market Hours:
Monday – Saturday: 10am-5pm
Sunday: 1pm-5pm
*Hours and market item availability are subject to change. Please call ahead before your trip to the farm to ask about availability! 770.288.2852
Before making a trip to our Country Market, Take a look at our Curbside Market Menu! If you have any further questions about what is available at our market or how we are practicing social distancing on our property, please reach out to us!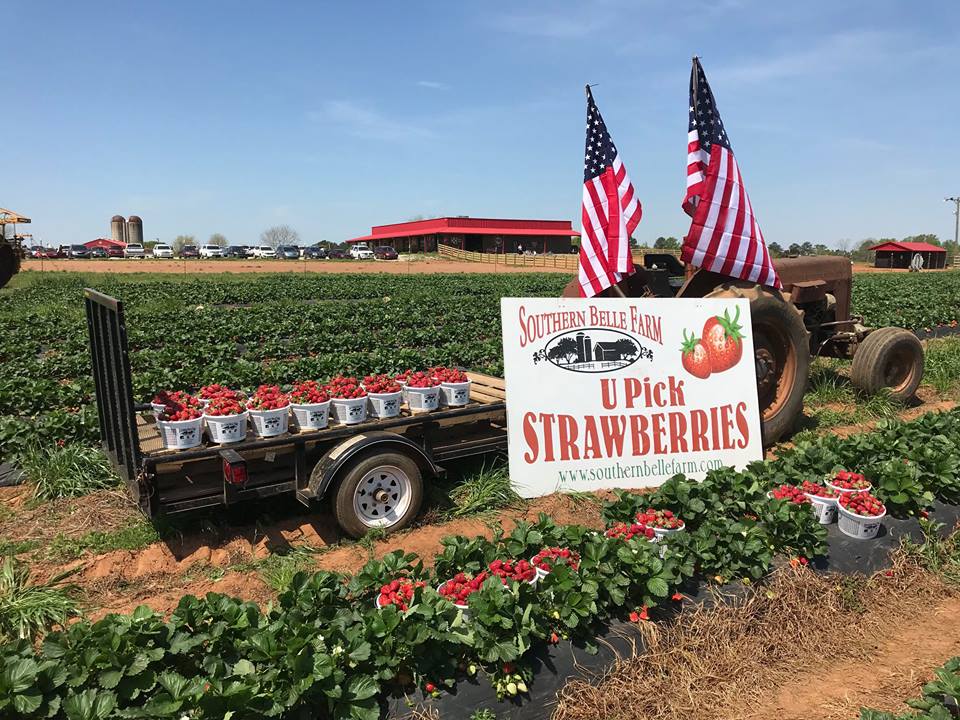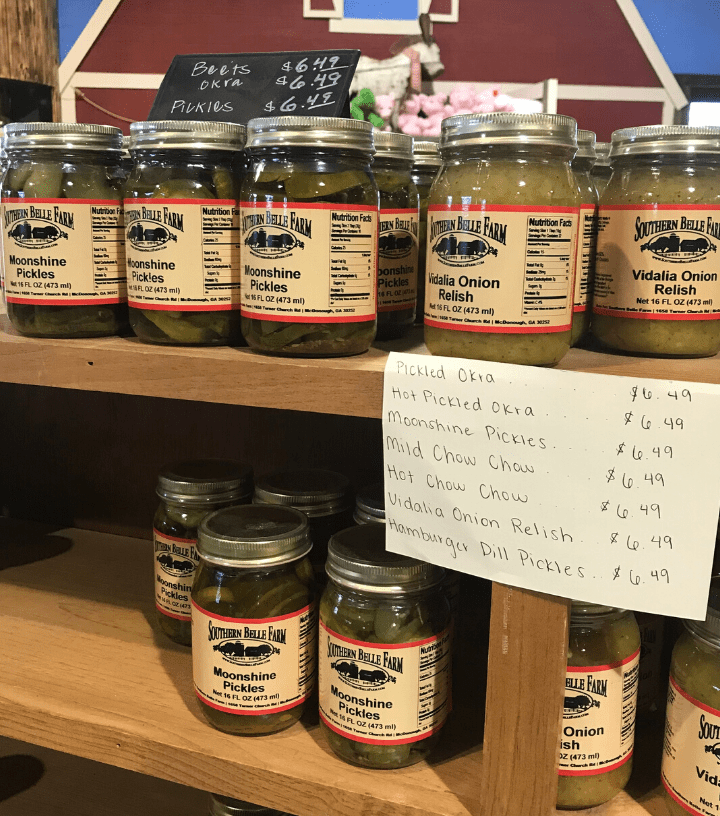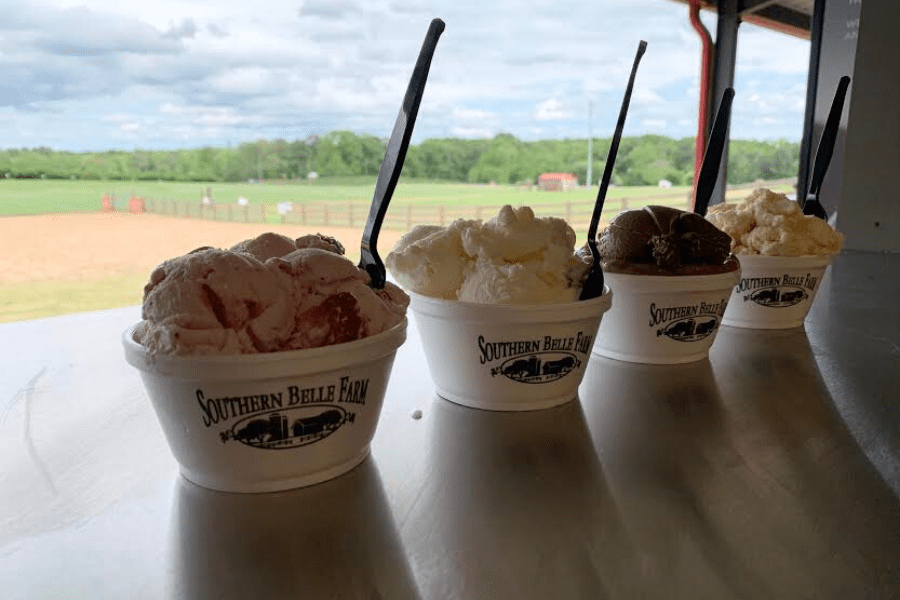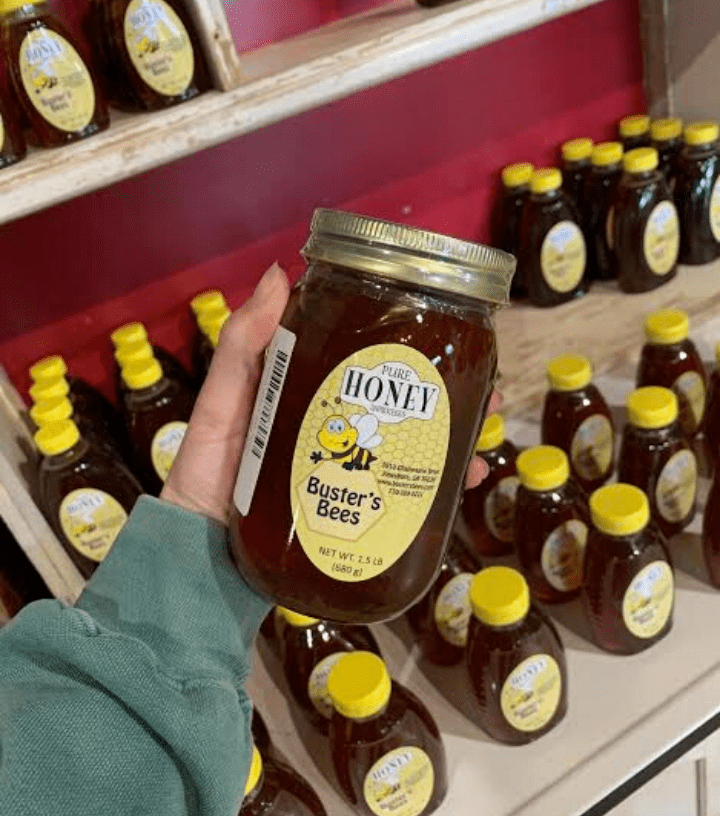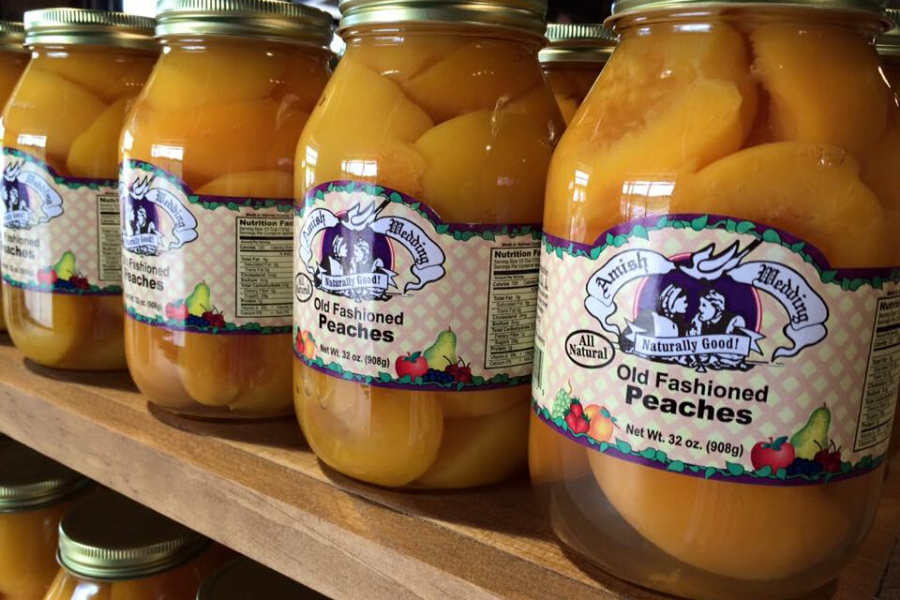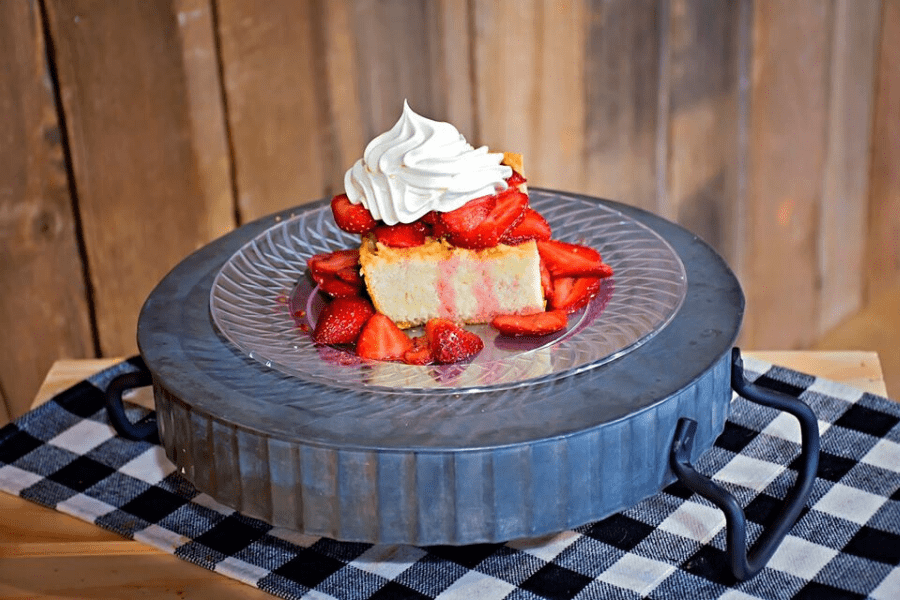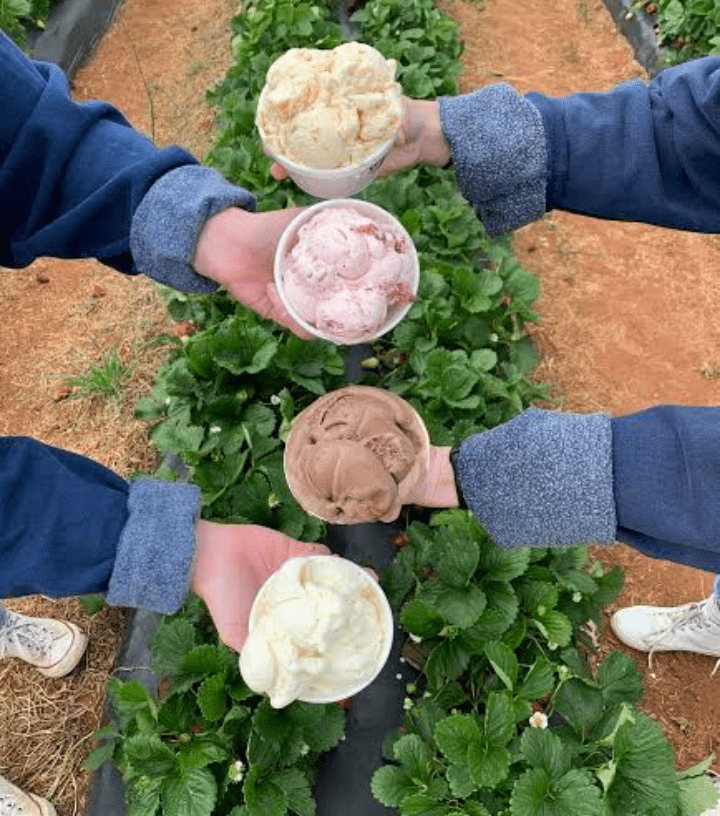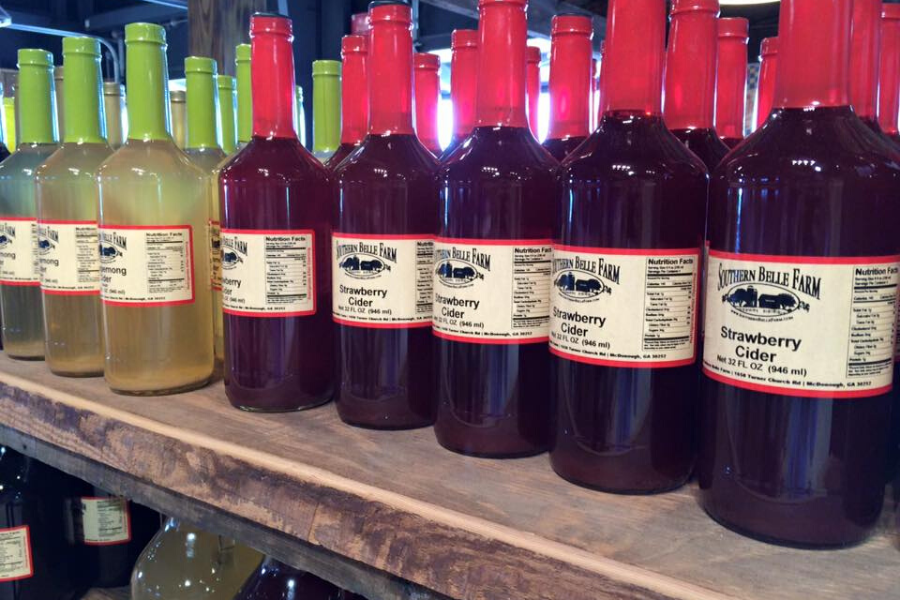 What's Next at Southern Belle Farm?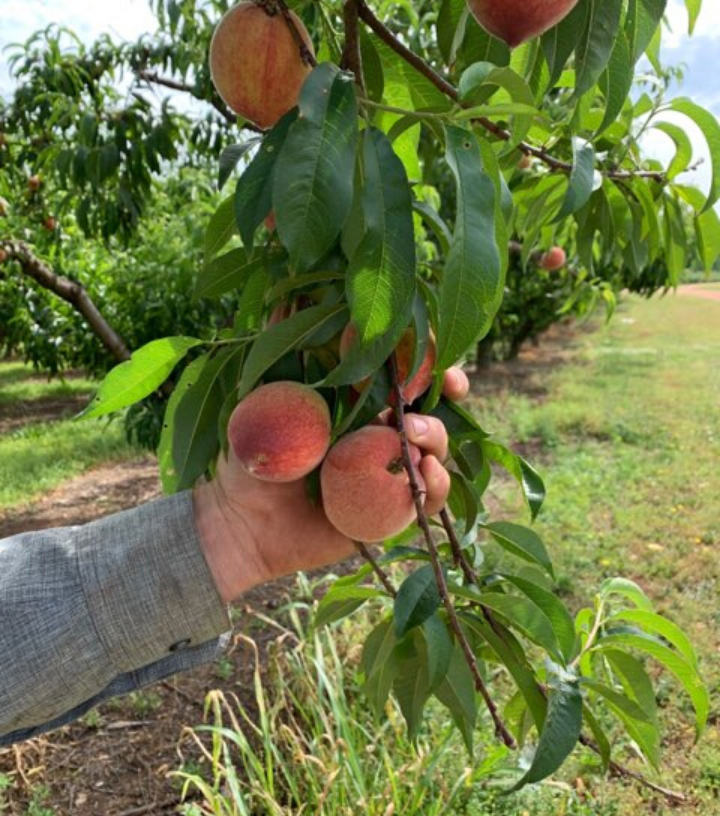 We're excited to see the Summer on the Farm on the horizon! Soon our peach trees will be in full production, bursting with sweet fruits that we can't wait to share with you! Peaches are coming soon and will be ready in the next few weeks! Later in the summer, we'll also have blueberries and blackberries available in early June to July. Stay tuned for updates!
---
Thank you all again for your continual support and encouragement! Remember to follow us on Facebook, Instagram, and Twitter for strawberry season info, weather closure updates & exciting happenings on the farm. We love interacting with you on social media so don't be shy! Tag us during your trips to the farm and message us with any questions. Be sure to also check our website for our hours of operation & strawberry availability before your visit so you'll know if we have what you need in stock before you come. Stay safe, and we'll see you soon!