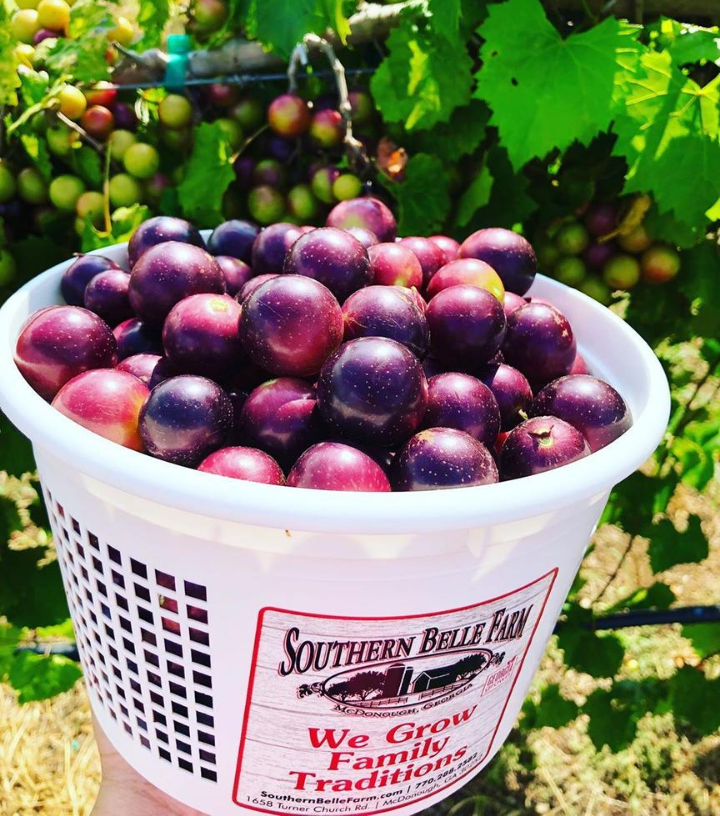 We're so happy that our 2020 Summer Season was such a success! We'd like to say thanks again to all the amazing families who came out to make wonderful memories at the farm. Summer may be winding down, but there's still one more fruit to pick this year. We hope you're ready to join us for our U-pick Muscadines and Scuppernongs! You may be wondering, "What's a muscadine?" We're glad you asked!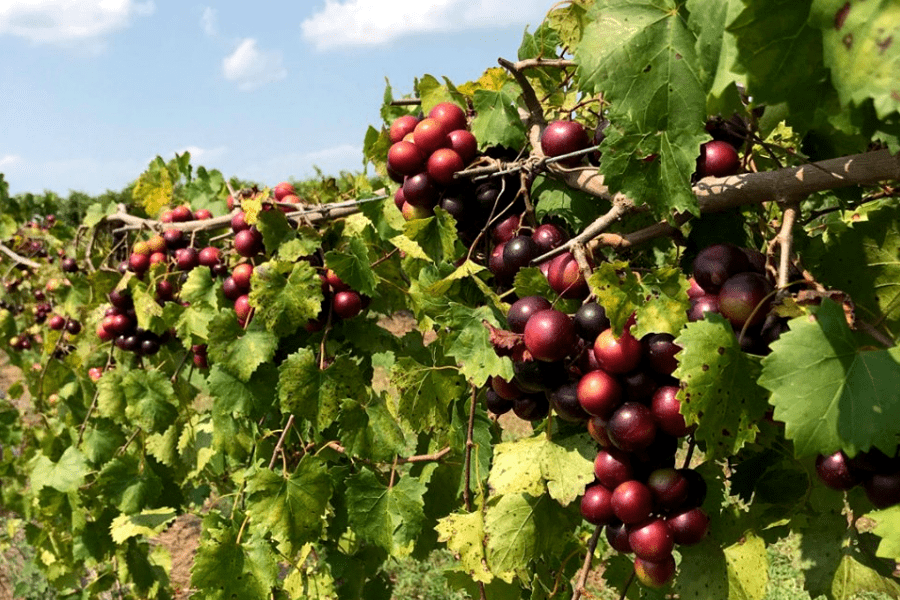 What's a Muscadine?
Muscadines are sweet, grape-like fruits with thick skin and a delicious taste! These yummy little things are usually bronze, dark purple or black in color, and the tangy goodness of their flavor will keep you picking until your bucket is overflowing! We also offer the scuppernong variety of muscadines, which have more of a light-green color to them, similar to a white grape.
There are many fun and flavorful ways to enjoy muscadines. You can give them a quick rinse and eat them raw or you can use them to make classic favorites like muscadine jelly, jam, cider and more. There's just no getting around it — muscadines are simply a must!
We hope to see you soon for U-pick Muscadines and Scuppernongs! Remember to wear comfortable shoes for your visit, and don't forget to bring plenty of bug repellent and sun block.
*If you plan on coming later in the day, be sure to call ahead or check the gray banner at the top of our website for updates on availability. 
U-Pick Muscadine Pricing
while supplies last! 
Pint: $6+tax
Quart: $9+tax
3/4 Gallon: $15+tax
We anticipate that our muscadine season will run through early September! 
Enjoy Something Sweet at Our Country Market!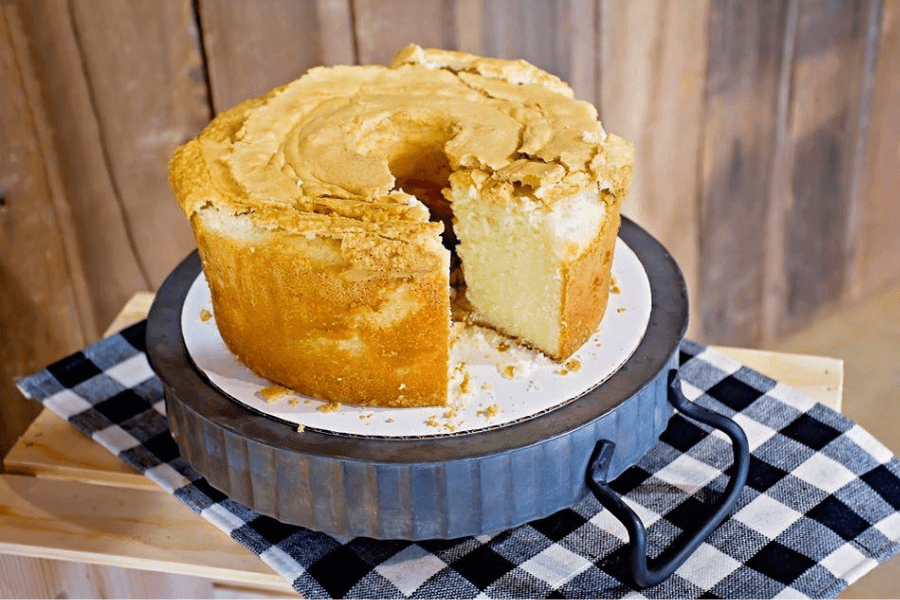 Stop by our Country Market and bakery while you're here! We've got all kinds of sweets and goodies for you to choose from, including local honey, jams & jellies, ciders, and our delicious homemade ice cream. And you simply have to try Mimi's famous pound cake — it's a farm favorite! You can also find plenty of hats, shirts, coffee mugs and other souvenirs to take home with you!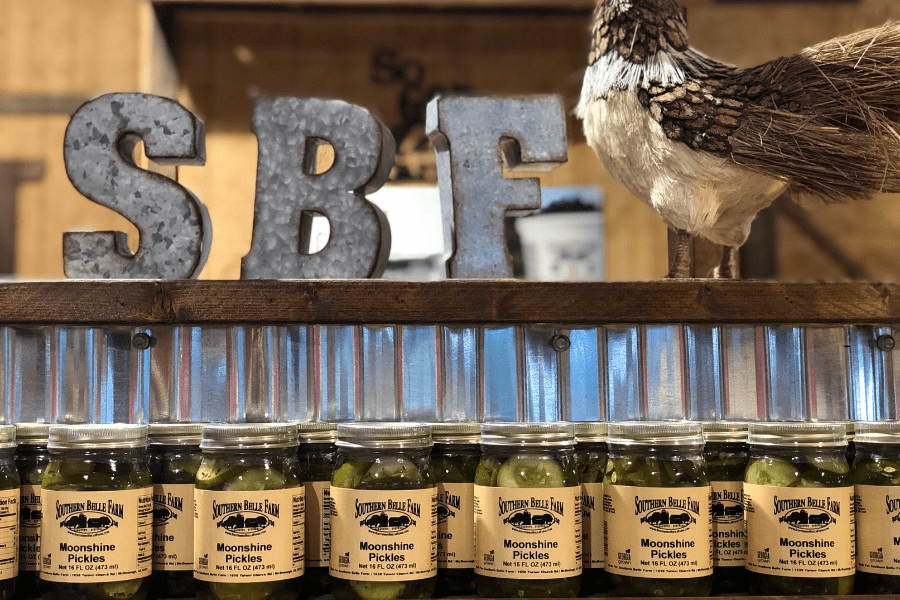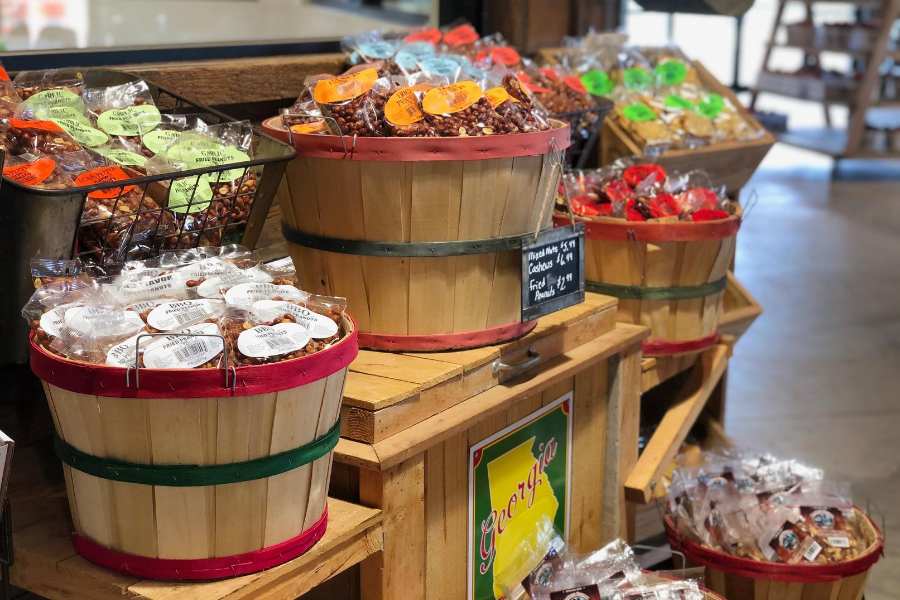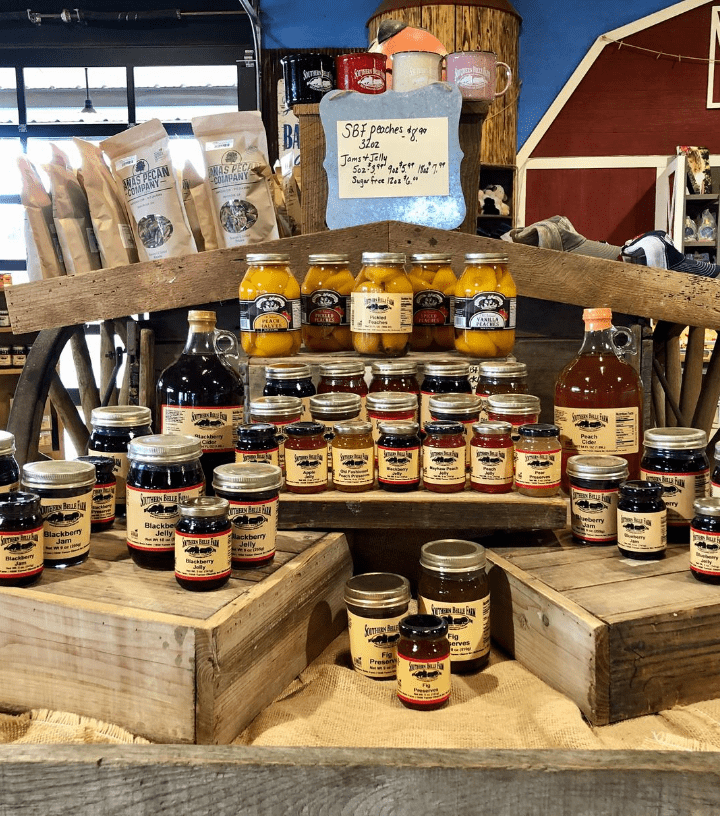 Visit Our Animal Barn!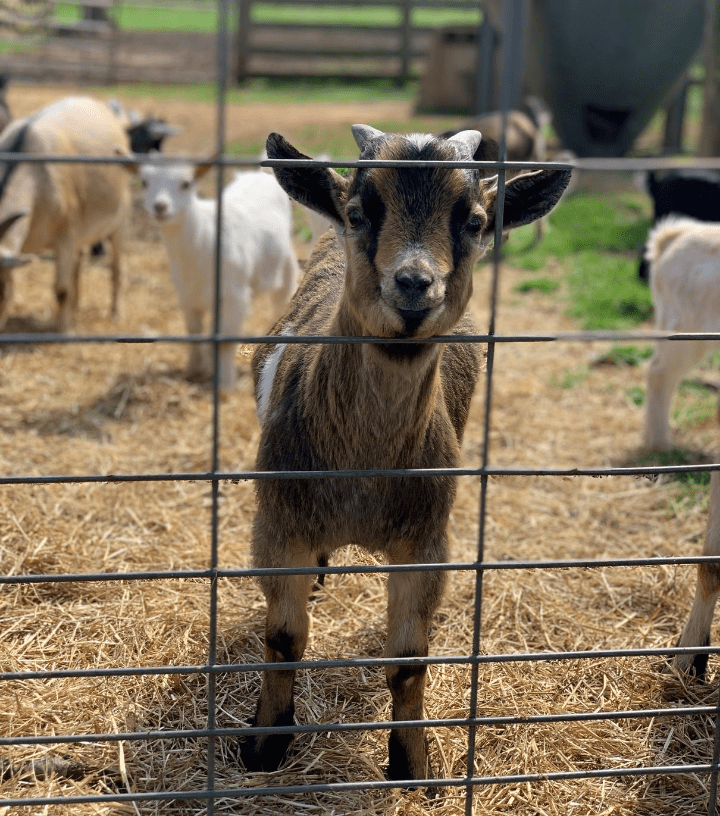 Come see all the chickens, donkeys, goats, horses, and more at Bell's Barn! You can buy food from one of our machines to feed them too. This is a great place to bring the kids for some family fun! Have a favorite animal? Snap a pic and tag our page — we love seeing people share photos of their new animal friends on the farm!
Belle's Barn Hours:
Mondays – Saturdays: 10am – 5pm
Sundays: 1pm – 5pm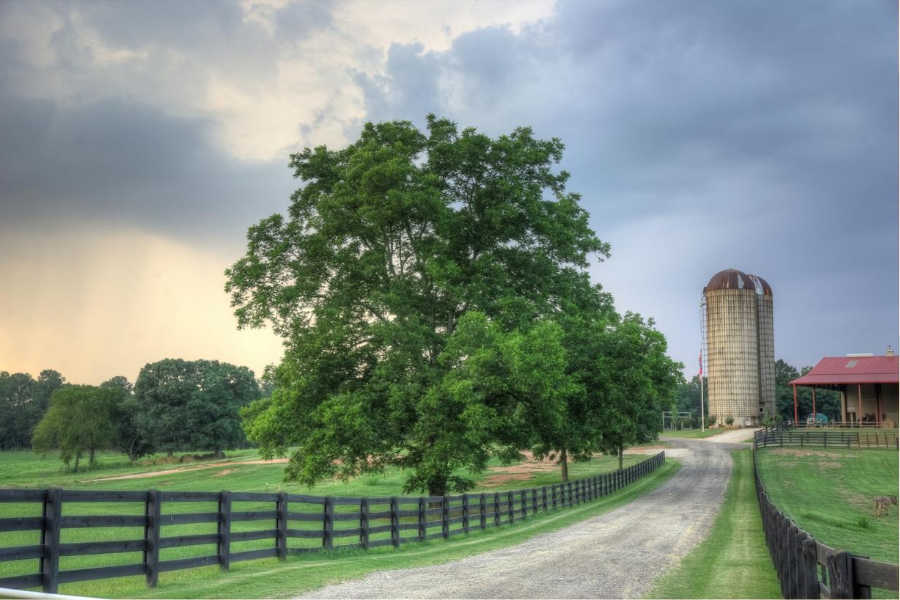 As we continue to navigate these uncertain times, we're also planning and strategizing for our Fall Season. We want to make sure that all our visitors have the best and safest fall experience possible this year, so please stay tuned for more updates. We hope to see you soon for U-pick Muscadines!
---
From everyone here at Southern Belle Farm, we'd like to say THANK YOU for all your wonderful messages, comments, and support! Be sure to keep tagging us on Instagram, Twitter, and Facebook when you visit. We love featuring photos of all our friends and family at the farm!