Hey there! It's safe to say that we've had an amazing summer here at Southern Belle Farm so far, and there's still plenty more fun to come! Were you able to visit us for U-pick strawberries and peaches this year? Did you get to try some of Mimi's famous shortcake and ice cream? We hope so! As some things wind down for the year, other new and exciting things are on the way! We've also updated our hours.
New Hours:
Monday – Saturdays: 10am to 5pm
Sundays: 1pm to 5pm
Let's Look Back at a Fruitful Season!
Sadly, our strawberry and peach seasons have officially ended for 2020, and we can't thank you all enough for bringing your friends and family out to the farm! We absolutely love all the messages, comments, kind words, and pictures you've shared. Here are just a few photos we "picked" from our past peach and strawberry seasons! ????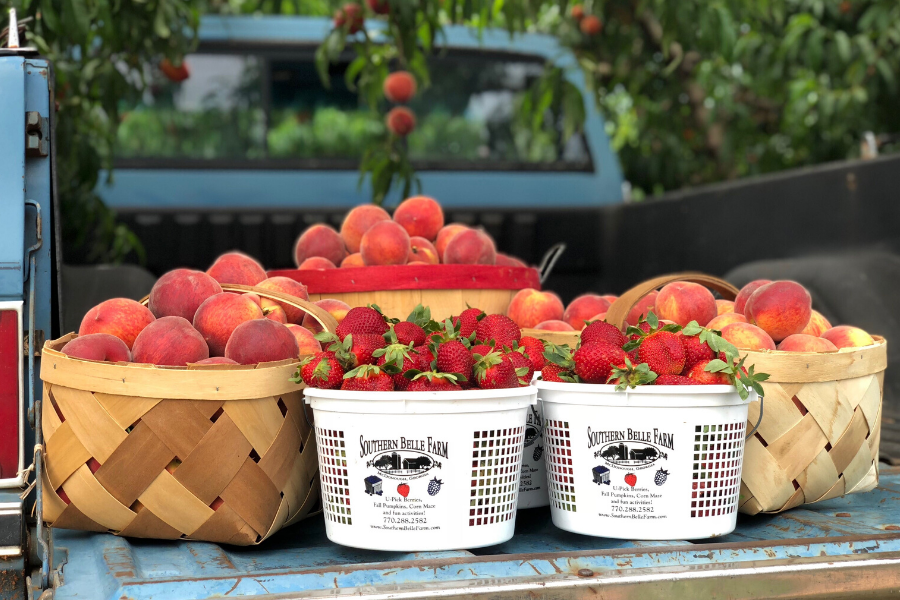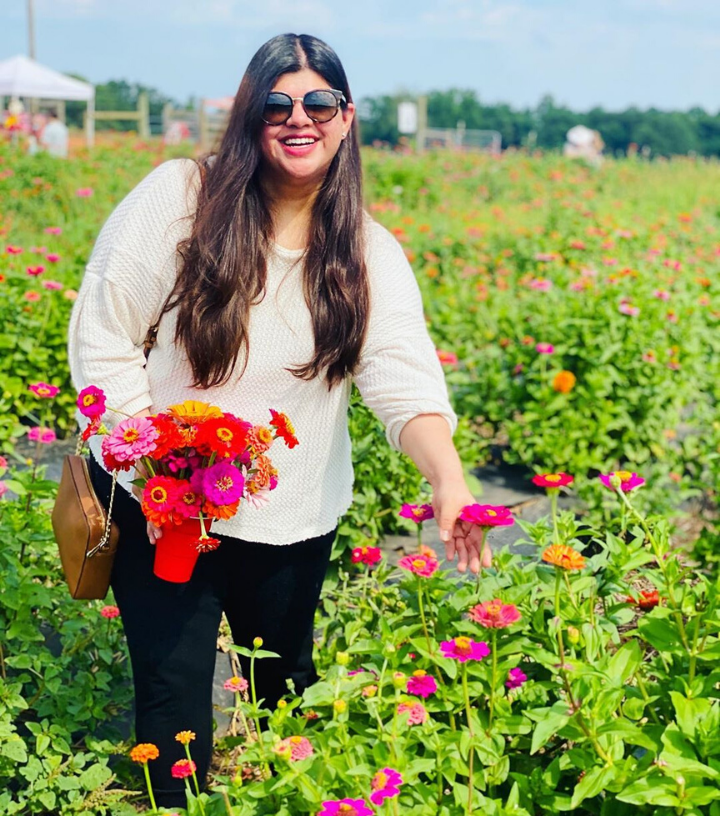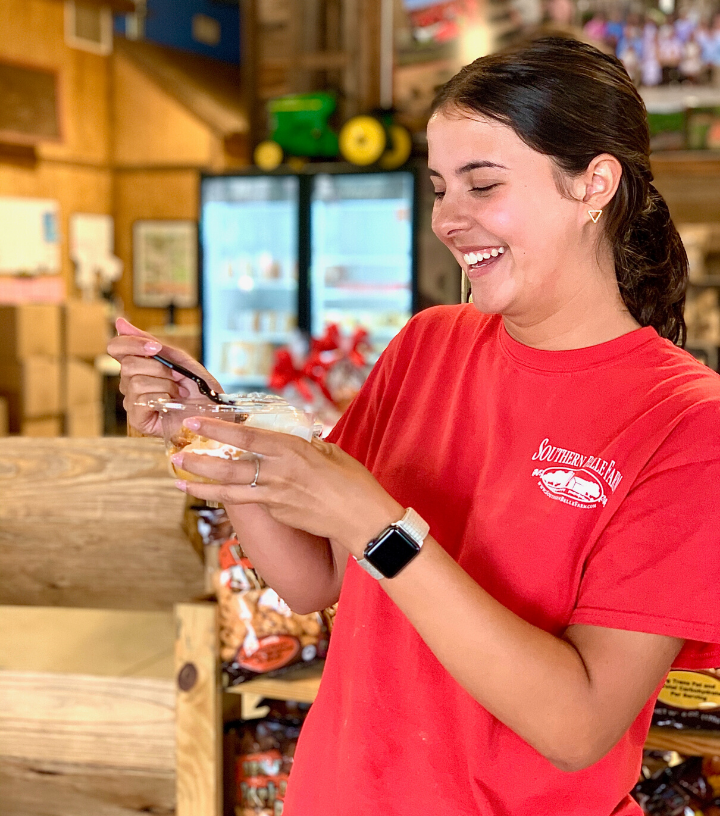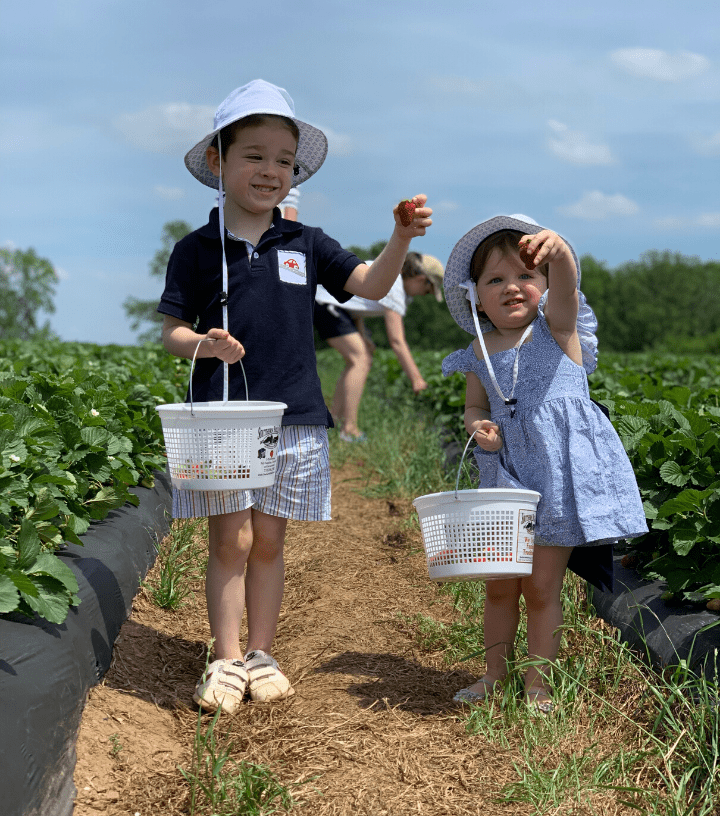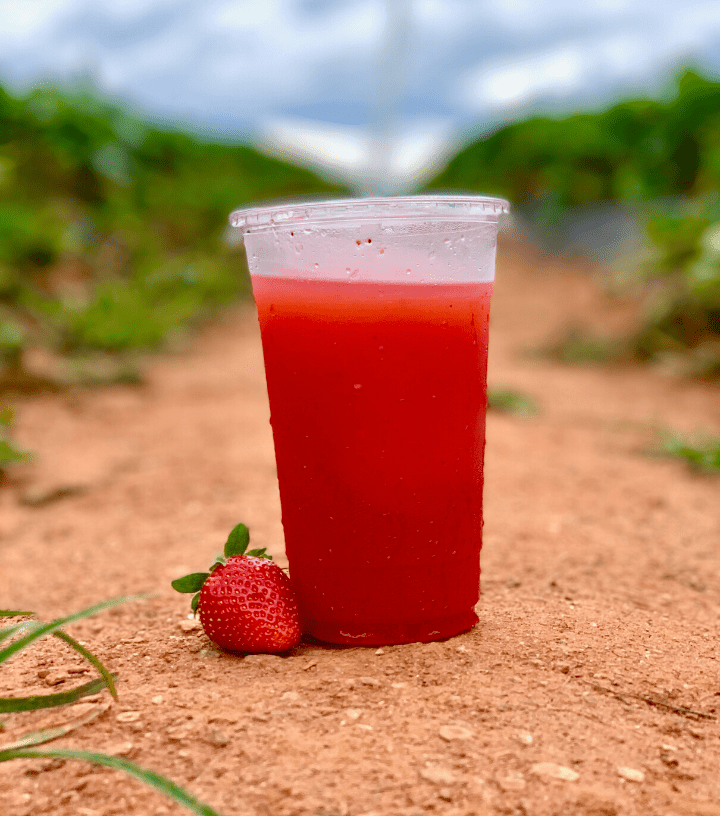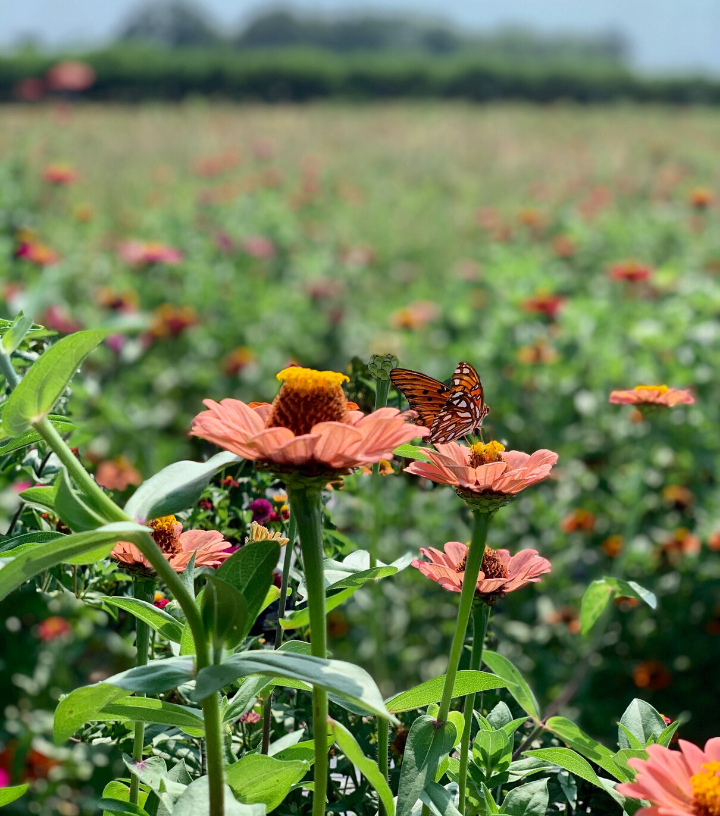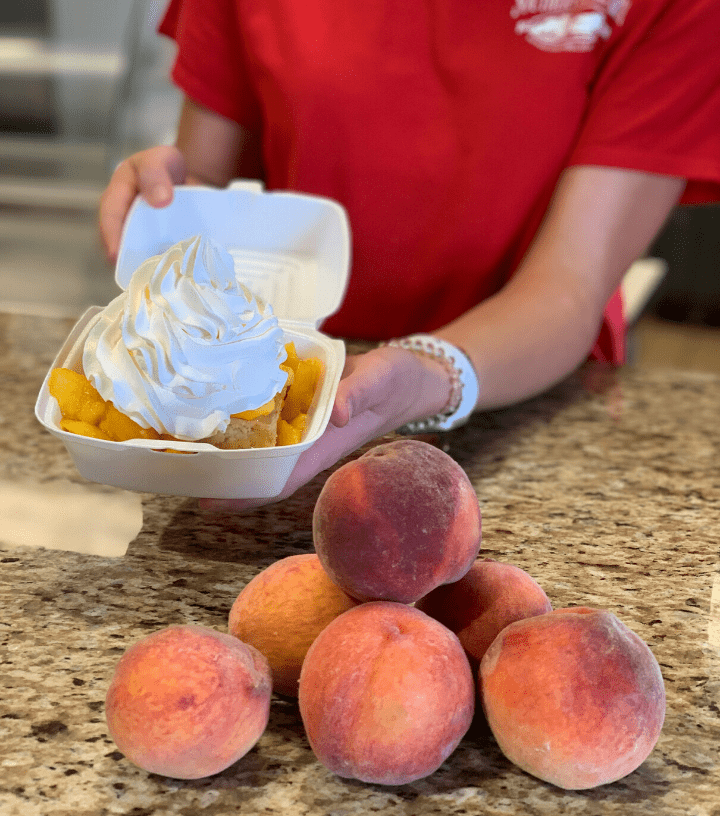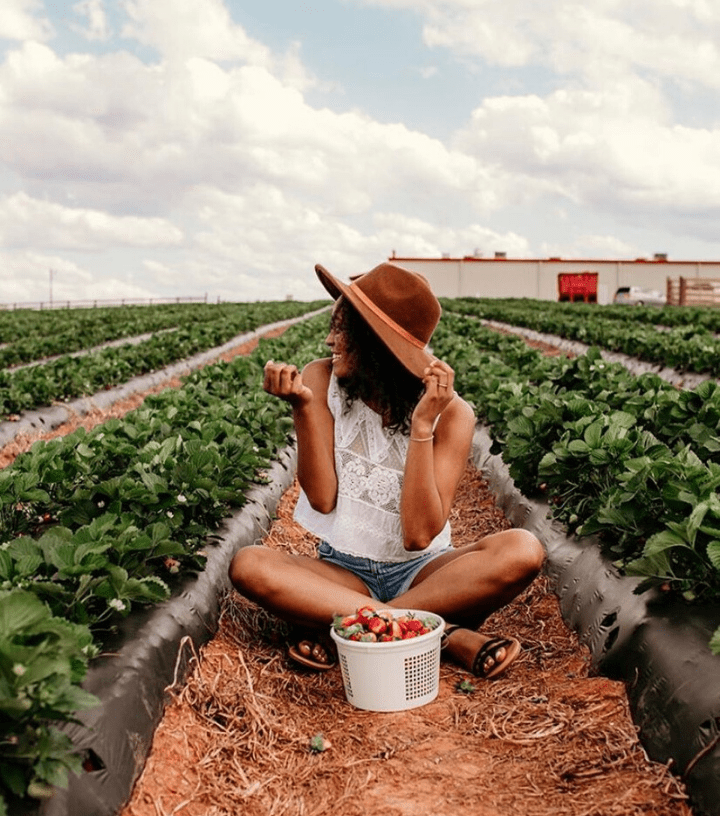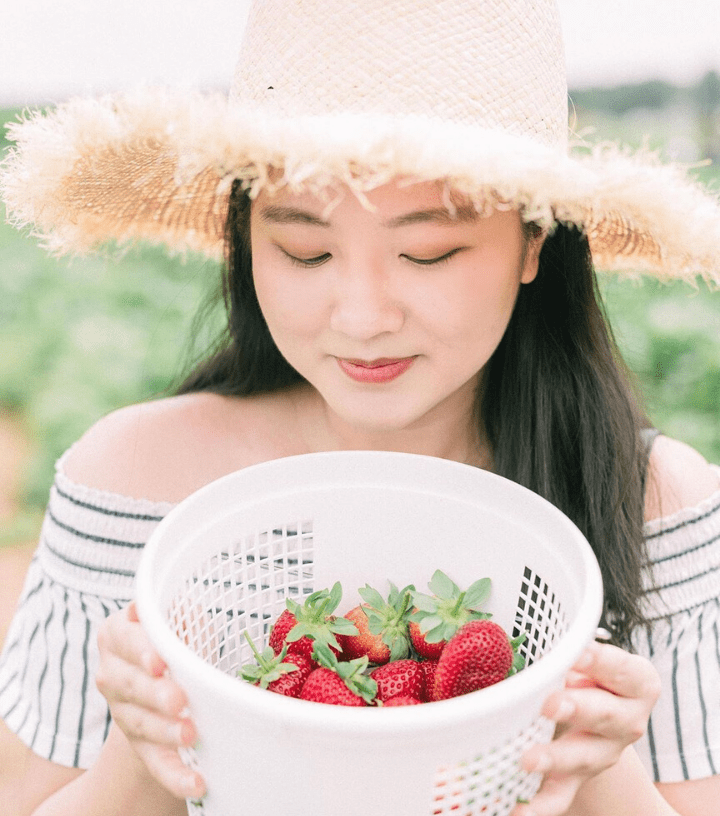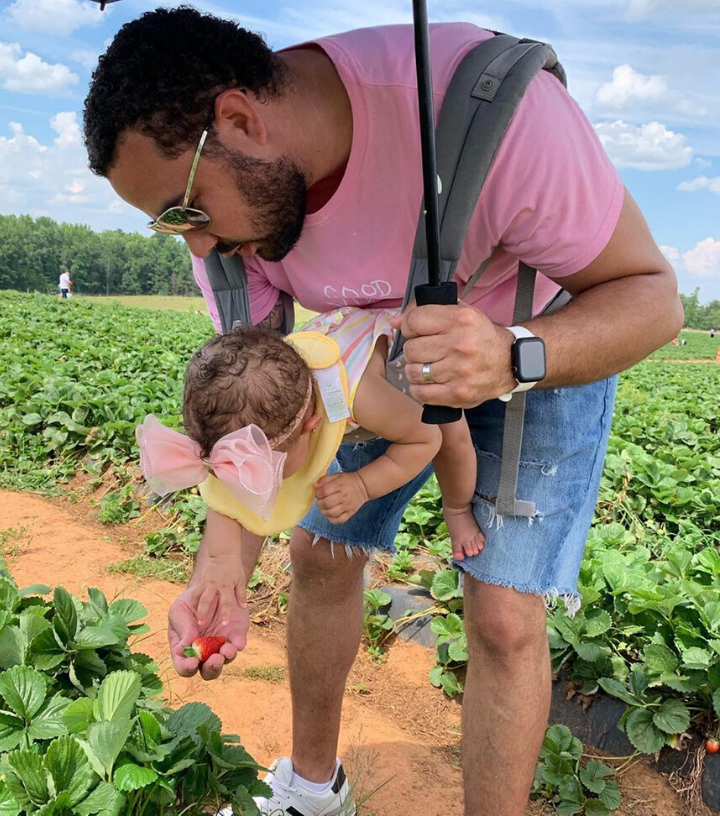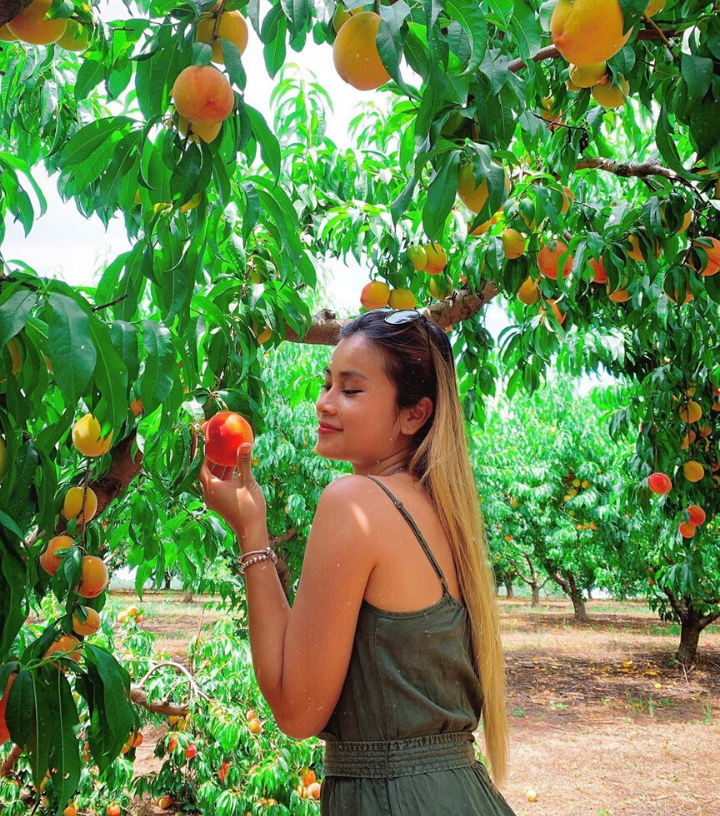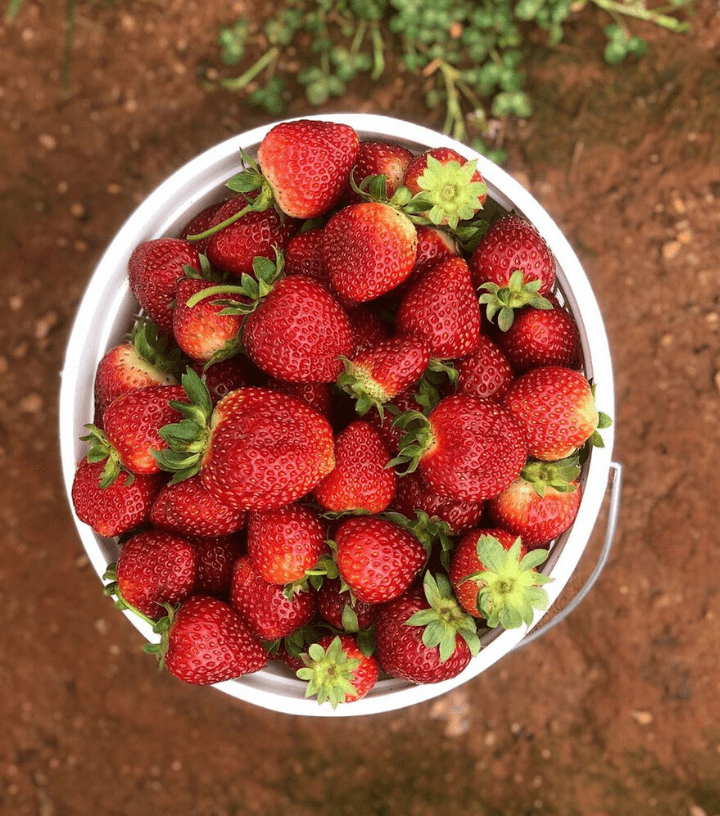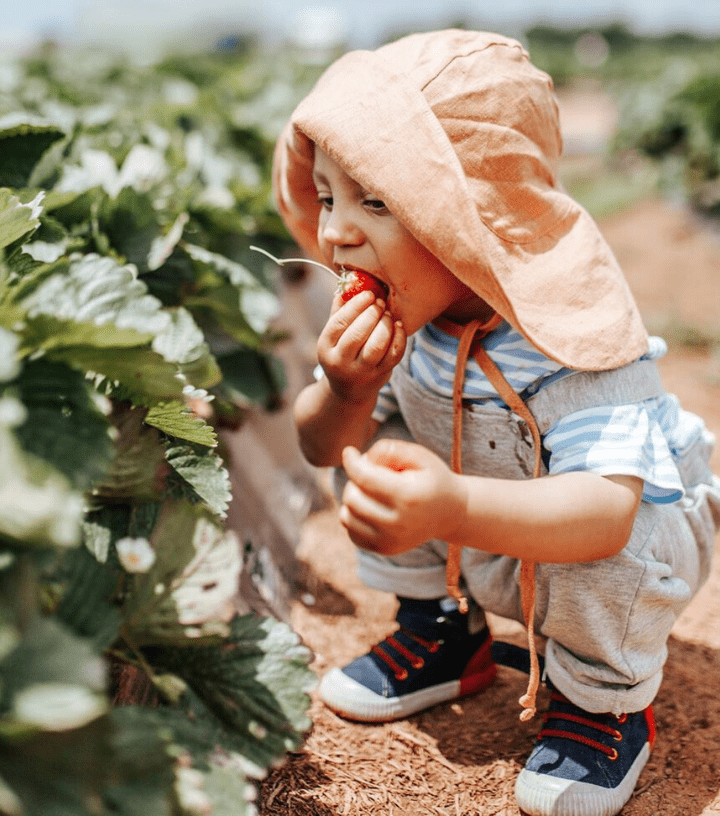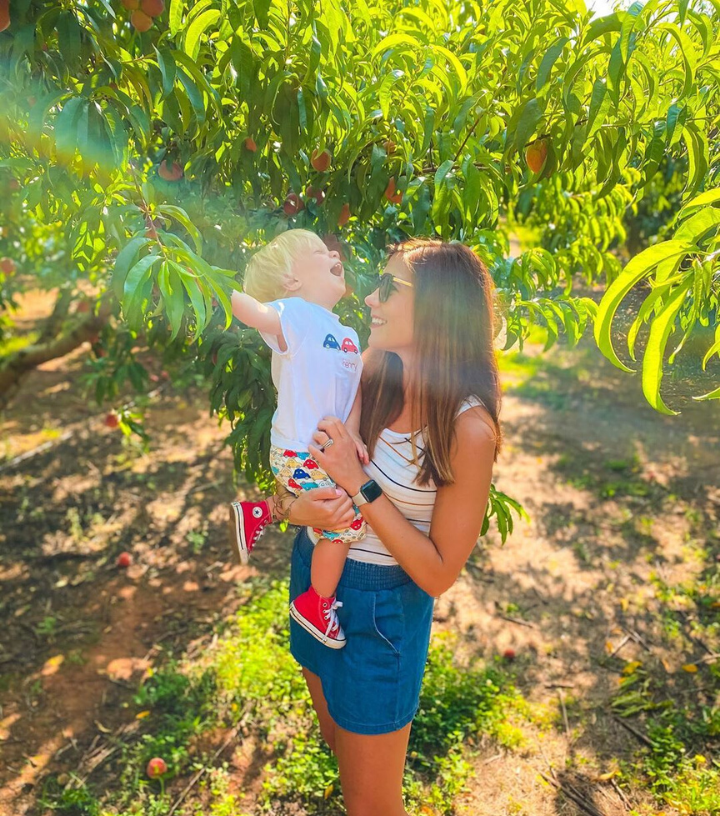 Come Pick Blackberries & Blueberries Before They're Gone!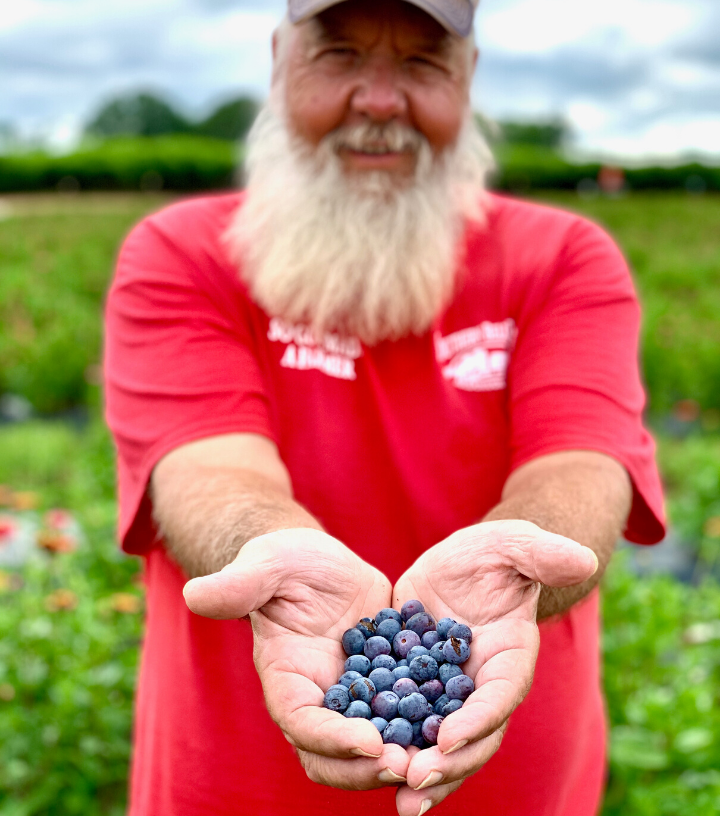 There is still fresh fruit to pick! Our U-pick blackberries and blueberries are available, so come see us while supplies last! Wear comfortable shoes and be sure to bring plenty of sunscreen and bug repellant so you and your family can have the best picking experience. Remember to check the gray bar at the top of our website to find out what is available on the day you plan to visit or give us a call at 770.288.2582.
Blackberry Pricing: 
U-Pick Blackberries: Pint – $6 | Quart – $9 | Gallon – $18
Blueberry Pricing:
U-Pick Blueberries: Pint – $6 | Quart – $9 | Gallon – $18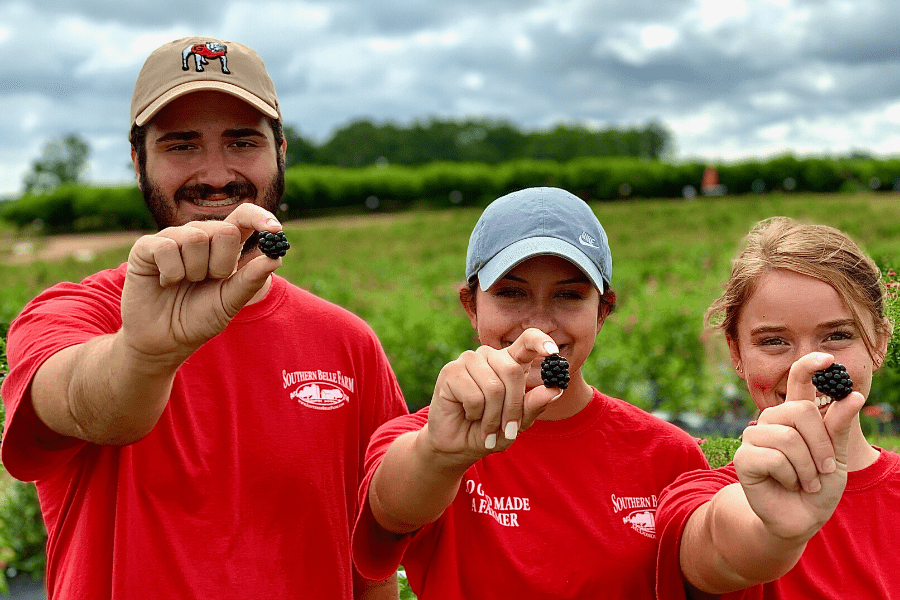 Muscadines and Scuppernongs Are Coming Soon!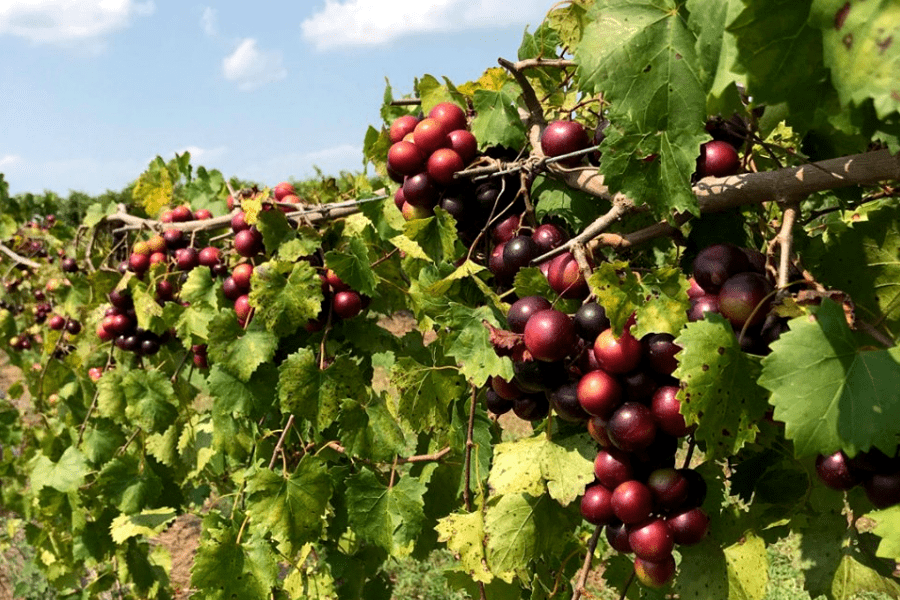 It's bittersweet that our peaches and strawberries are done for the season, but we're also excited to see our Muscadines and Scuppernongs on the horizon! Have you ever had a muscadine before? If not, you're in for a real treat. This grape-like fruit is the perfect pick to close out the summer. Our Muscadines will be coming soon, so stay tuned and be on the lookout for more updates!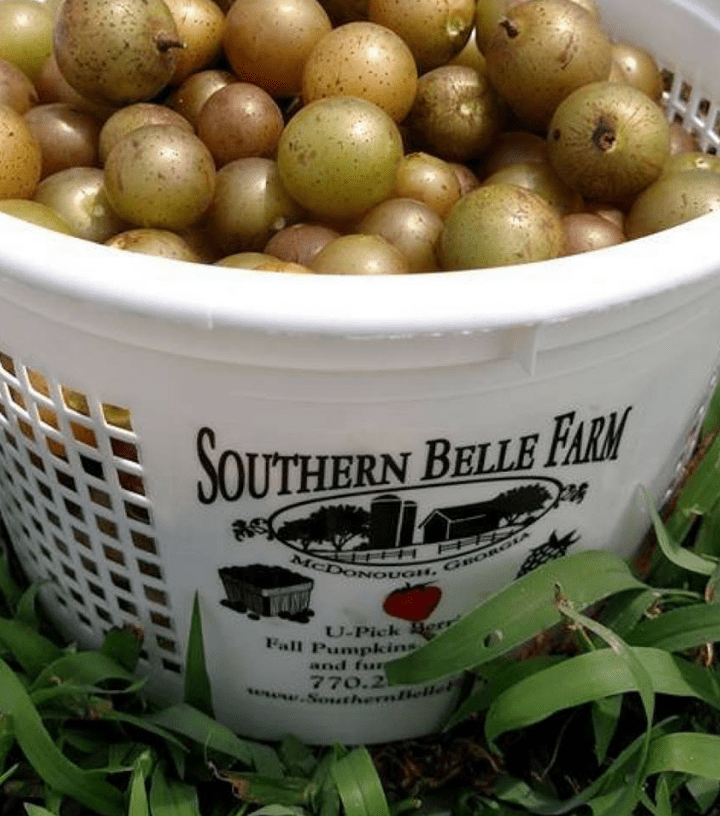 Come Make a New Friend at Belle's Barn!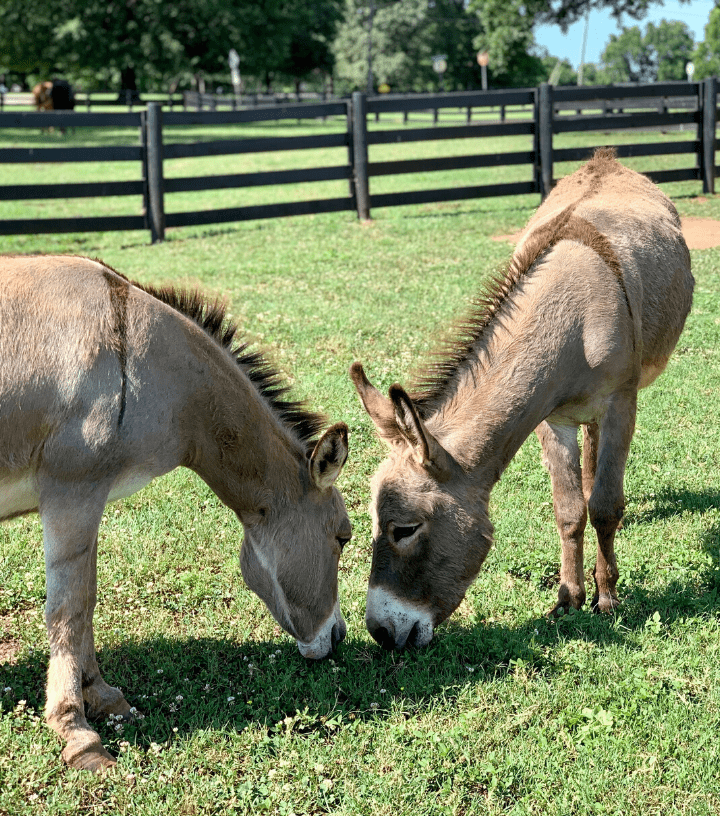 Did you know that Belle's Barn is open? Come enjoy some fresh-air fun and say hi to the chickens, donkeys, goats, horses, and more during your visit! Feel free to take pictures too. You can even purchase food from one of our machines to feed the animals! Bring the whole family and come make some new friends!
Belle's Barn Hours:
Monday – Saturdays: 10am to 5pm
Sundays: 1pm to 5pm
Visit Our Country Market for Sweets, Treats, Gifts, and More!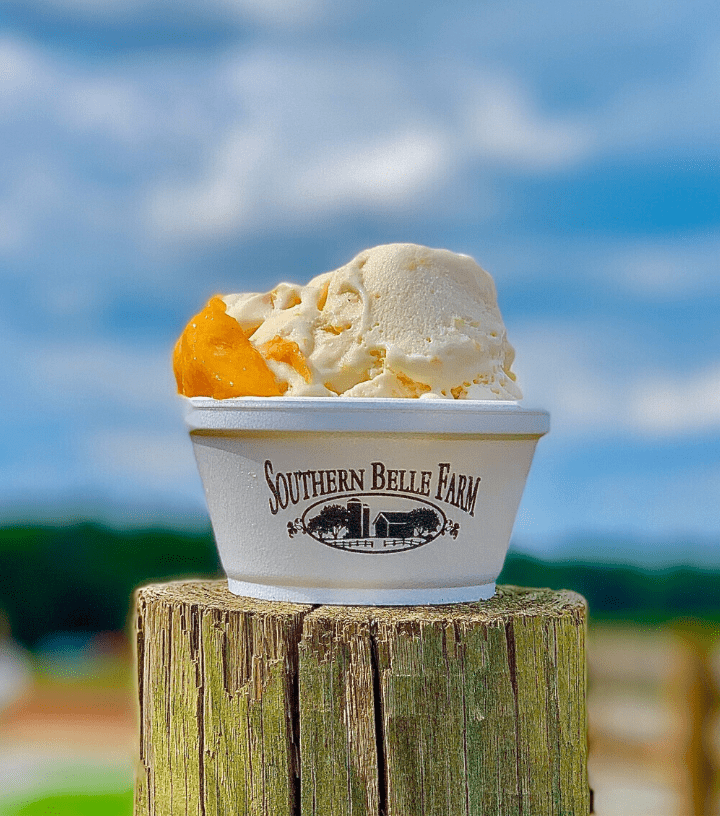 You can't leave the farm without stopping by our Country Market! Satisfy your sweet tooth with some of our yummy homemade ice cream! We have vanilla, chocolate, strawberry, and peach flavors — so save some room for dessert! We also have local honey, jams & preserves, fresh veggies, and more. And don't forget to grab a gift for a friend — we've got Southern Belle Farm hats, shirts, and coffee mugs! You can view our Country Market Menu to see a full list of all the goodies we offer. Curbside pickup for market items is still available as well.
It's Been an Amazing Strawberry and Peach Season!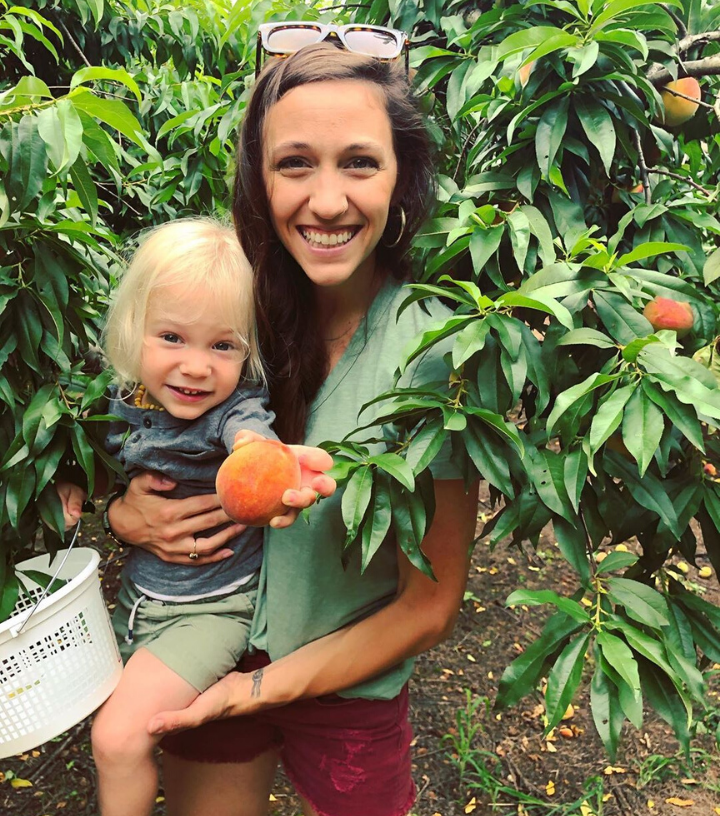 We want to thank everyone again for making the 2020 strawberry and peach seasons so successful. We've had a bountiful harvest, and we're grateful for all the families who came out and picked and made so many beautiful memories with us. We appreciate each and every one of you. There's still more fun to be had here at Southern Belle Farm this summer, so be on the lookout for updates. We're also discussing what our Fall season is going to look like this year, so be sure to stay tuned — and we'll see you again real soon!
---
Thank you for visiting our blog! Don't forget to follow us on Facebook, Instagram, and Twitter for the latest updates on fruit availability info, weather closure updates & other fun things going on at the farm. Feel free to message us with any questions you may have. And be sure to tag us in your photos when you come see us!